Attica's girls volleyball teams' PinkOut 2022 fundraiser Oct. 19 was a huge success.
The Blue Devils beat Kendall in straight sets, 25-15, 25-10 and 25-15. Leading the way for the Blue Devils' varsity squad were junior outside hitters Ellie Cusmano (7 kills, 3 digs, 6 aces) and Maddie Robinson (6 kills and 4 aces). Setter Maddie Durfee had 14 assists on the night
While the win was certainly nice, the best part of the evening was raising more than $2,000 for breast cancer awareness, care and research!
Thank you to Mary Beth Hardie and Coach John Perl for helping to organize, Jenn Holt for making delicious cupcakes, Jane Donnelly for making cookies and all of our players and their families for getting donations and putting together the raffle baskets.
And a huge thank you to all those who donated raffle items or bought raffle tickets, t-shirts or concessions.
With the win, the Blue Devils moved to 13-1 on the season.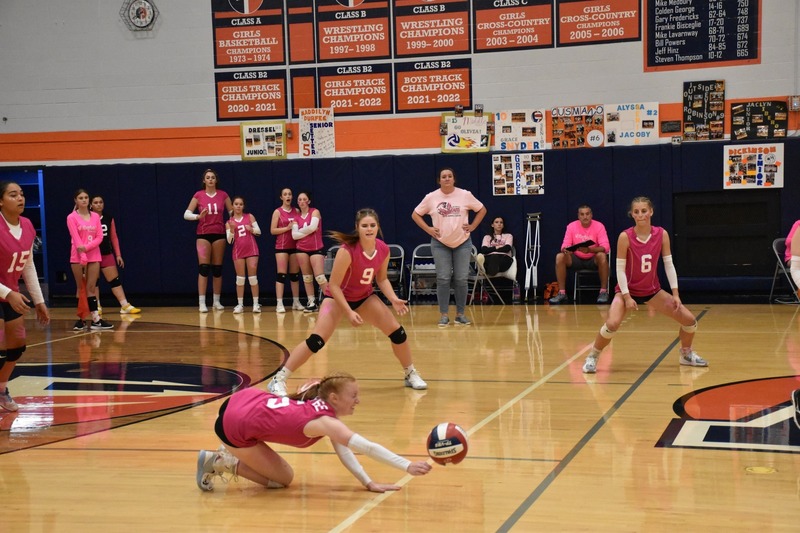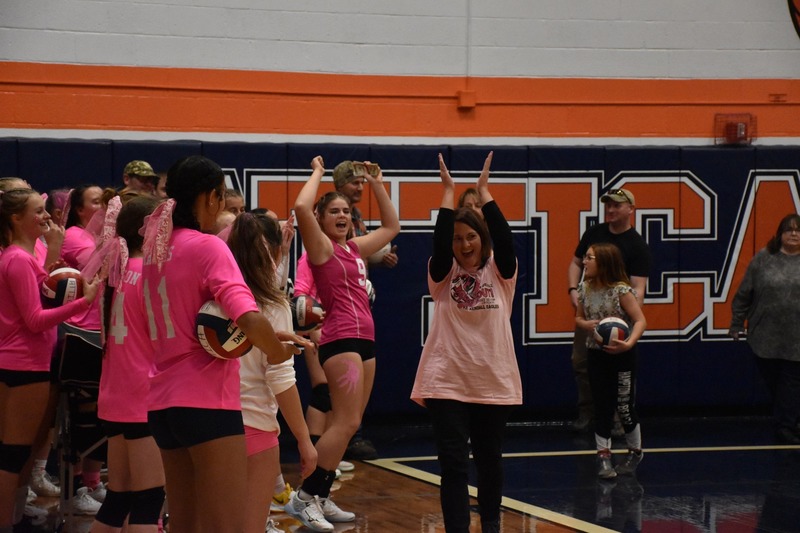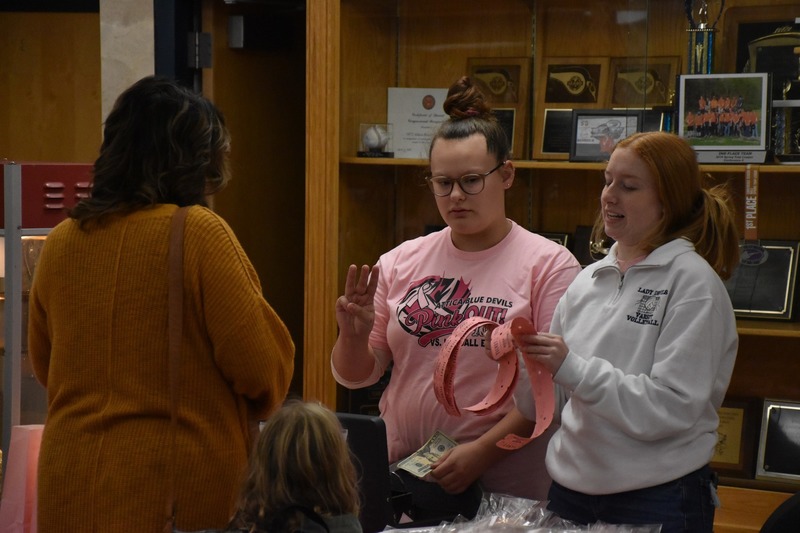 Attica's girls volleyball teams and other volunteers raised more than $2,000 for breast cancer awareness, research and care Oct. 19 during their PinkOut 2022 fundraiser.