There was a time when Amanda Shaw had never heard of an athletic trainer.
But during her junior year at Attica High School, when she and her classmates started researching career options, Shaw stumbled across the profession and thought it would be a good way to keep sports in her life, even if she wasn't the one playing.
"I had always felt that I wanted a career where I could be around sports, be outside, not at a desk, and help people," said Shaw, a 2006 Attica graduate. "Athletic training seemed to fit all of those characteristics."
Now, Shaw eats, sleeps and breathes all things sports medicine as an athletic trainer for Pavilion Central School District and as a program coordinator and clinical instructor for Sports Medicine Concepts in Avon.
Shaw said the fondest memories from her time at Attica revolve around sports and band.
"Each activity brought different challenges and different opportunities to compete and work hard with people I probably never would have made friends with otherwise," said Shaw, who counts Shirley Peters, Cheryl Allein and Dick Carlson among the Attica teachers who had the greatest positive impact on her life. "They all shared the same passion for challenging their students to reach their greatest potential by using love and empathy in their teaching. They each genuinely cared about your success as a person and followed up long after leaving their classroom and displayed a love for our community and encouraged living a life that gives whole heartedly to those around you."
Allein said she "vividly remembers" Shaw when she taught her in third grade.
"She was enthusiastic, caring and determined - all qualities that prove true to her today," said Allein, who continues to teach third grade at Prospect Elementary. "Amanda gave me her third grade school picture and continued that tradition every year through her senior year. I still have every single one! It is truly an honor to know that I have influenced Amanda as she has always inspired me."
Peters, who retired as an elementary school teacher in 2009, had Shaw in first grade. Like Allein, Peters remembers her former student as enthusiastic and always eager to learn something new.
But Peters said it was Shaw's compassion that she most remembers.
"We had a guinea pig in our class that she loved to hold and she was always looking for ways that she could help me or her friends," she said. "She was just a very thoughtful, kind and compassionate girl."
Even small acts, like when Shaw brought Peters back a clear, plastic ruler decorated with sea creatures that she'd purchased as a gift during a family trip to Busch Gardens, stand out in Peters' memory.
"I was always using an old wooden one and she thought I could use a new one that I could see through while measuring," recalled Peters. "I still use it often even to this day and it's very special to me."
After graduating from Attica, Shaw headed to the University of Pittsburgh at Bradford, just over the New York-Pennsylvania border, where she graduated with a bachelor's degree in athletic training a semester early thanks to the college credits she earned in high school.
Shaw earned her master's in sports administration from Canisius College in Buffalo in ____ and for the past 13 years, has worked as an athletic trainer at Pavilion High School and other local districts - first through Village Physical Therapy in Le Roy and now through Sports Medicine Concepts in Avon.
"Typically I work at SMC in the office two to three days a week as program coordinator organizing our emergency care training simulations. Then I go to Pavilion High School after school where I see students for any treatments or rehabs they may need as well as be available for any new sports injuries that may occur during a game or practice," said Shaw. "Every night and weekend is different based on what activities are going on. During the spring and summer months I travel with our emergency care simulation and education programs locally and across the country."
In her roles as SMC's program coordinator and clinical instructor, Shaw has helped coordinate and lead emergency care simulation trainings to sports medicine professionals at the high school, collegiate and professional level - including multiple teams in the National Football League.
"As program coordinator I am responsible for coordinating simulations and itineraries to ensure our programs are true-to-life and that they run smoothly and efficiently," she said. "As a clinical instructor I am part of a team that runs the simulations and guides the medical team in discussion on what went well and what they would like to change as they simulate their emergency action plan."
Among the injuries Shaw and her SMC colleagues help simulate during trainings are cervical spine injuries, truncal trauma, cardiac arrest and isolated head trauma.
It goes without saying that Shaw, a Western New York native, is a Buffalo Bills fanatic. She, like millions of football fans across the country, was watching Jan. 2 when Bills safety Damar Hamlin collapsed on the field at Paycor Stadium after making a routine tackle during a game against the Cincinnati Bengals.
"As I watched I quickly realized the worst case scenario was playing out live before us," said Shaw of the experience of watching the emergency medical team's efforts to revive Hamlin, which played out on the field for several minutes. "Because of my understanding of the interworking of medical teams at this level, I knew they had practiced this exact moment many times over but this scene had never truly played out in professional football before."
Shaw said she was "in awe" of the precision of the emergency medical team that tended to Hamlin, restarted his heart on the field and, ultimately, saved his life.
"Every athletic trainer at any level has a plan for a sudden cardiac arrest, they just hope they never have to use it," she said.
If there's a silver lining to the incident, Shaw said it's that it underscored the importance of having knowledgeable personnel - whether an athletic trainer or a coach - and a plan of action in place should a medical emergency occur.
"If an athletic trainer isn't available a lot of the responsibility for athlete care and management falls on the coaches, fair or not, they are typically the only adult available at practices," she said. "For that reason, high school coaches in New York State are required to be trained in first aid and CPR/AED response. Whether you have an athletic trainer or not, anyone can save a life by being prepared, recognizing an emergency and understanding how to act quickly and appropriately."
While conducting trainings for multi-billion dollar professional sports franchises is all well and good, Shaw said the best part of her job is getting to work with teenagers and yes, she knows how crazy that sounds.
"Sure teens are annoying, rude and break stuff on a regular basis but they're also kind of cool, spontaneous and breathtakingly honest," she said. "Traveling to high level sports venues is an amazing aspect of my job but getting to mentor and invest in the next generation is pretty cool too."
As to the future, Shaw isn't too sure what it'll hold.
"I am enjoying where I am now. I just take things as they come. I really believe in the effectiveness of injury simulation and would like to find a way to make that more available to athletic trainers and coaches that are typically working alone without the resources like the NFL has," she said.
And to the current Attica students who, like her prior to her junior year of high school, might not know what they want to do after graduation, Shaw's advice is simple.
"Find what you prioritize in life and keep that main thing the main thing. Your educational path, career choice and family life will fall into place," she said. "You can make a difference no matter your age, your financial status or level of education if you always stay humble and kind."
Author's note: The preceding piece was the latest in a recurring series spotlighting Attica alumni who are achieving success in their chosen field. If you know an Attica grad we should consider featuring, let us know! Contact Public Relations Specialist Matt Leader at mleader@gvboces.org.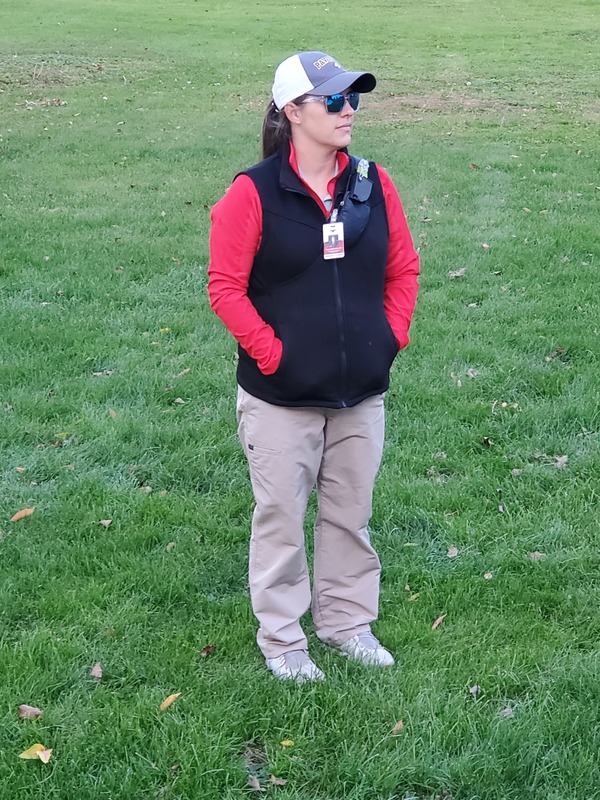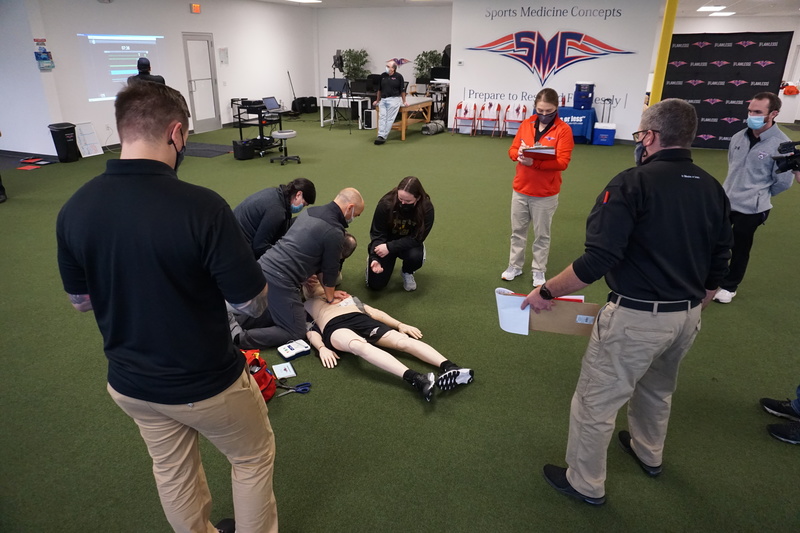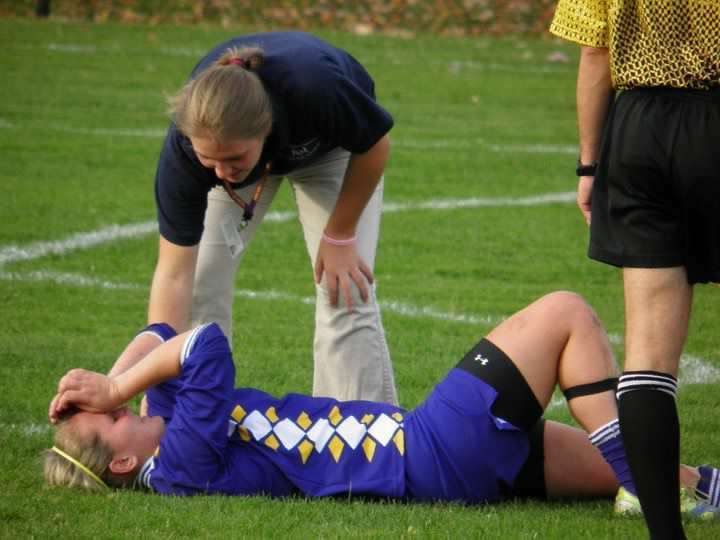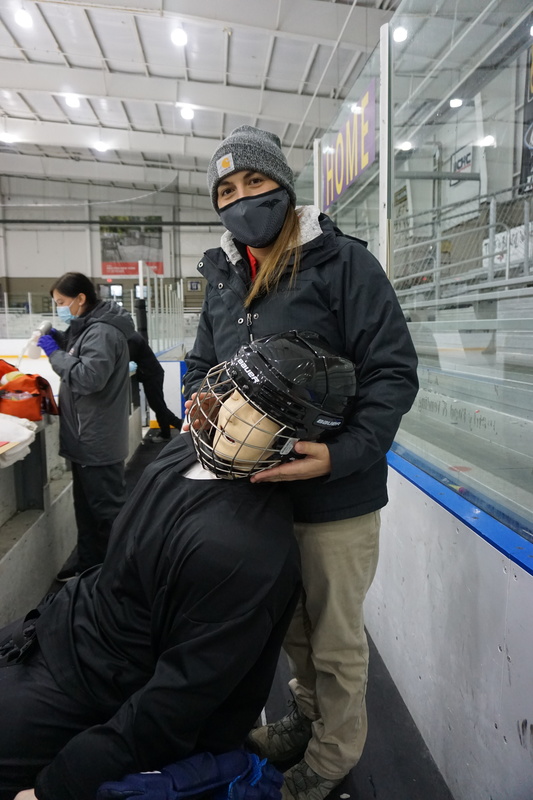 Photos courtesy of Amanda Shaw
2006 Attica alumna Amanda Shaw is pictured in her roles as a program coordinator and clinical instructor for Sports Medicine Concepts in Avon and an athletic trainer for Pavilion Central School District.