An Attica tradition, cancelled last year because of the coronavirus pandemic, was back in all of its holiday cheer-spreading glory Tuesday at the Attica Elementary School.
Sponsored by the Attica Elementary Parent Teacher Group, Santa's Workshop is a one-stop holiday shopping stop for students to purchase gifts for members of their family.
Class by class, students bring in a list of people they'd like to purchase gifts for, explained Laura Williams, a teaching assistant at Attica Elementary School who also serves as secretary of the school's PTG. Students are given a basket and volunteers help them navigate the aisles of holiday gifts and pick out selections for everyone on their list.
"They have their list and they're like 'Mom would love this,' or 'This is gonna be for my baby brother and he's two and he would love this little baby toy,'" said Williams, who organized the workshop this year along with PTG President Lorri Warwick, a teacher's aide at Attica Elementary School, and other volunteers. "We're really happy we can do it for the kids this year because they really enjoy shopping."
PTG members shop year round when there are discounts to be had, said Williams. This year, Upstate Big Box Liquidators in Attica gave the PTG some really great deals so that it could continue to sell all of the items at Santa's Workshop for under $5.
In addition to moms, dads, siblings and grandparents, some students like Faye Cannon, a student in Mrs. Jessica Edwards' fourth grade class, made sure their four-legged family members had something under the tree come Dec. 25.
"I got these three things for my pets - Cocoa, Z Man and Whitey," said Faye, holding up the toys she'd purchased for her pets. "One's a cat and two are dogs."
Attica High School students Gabriella Rodriguez, Sarah Kingswell and Ruth Metzger volunteered to help elementary schoolers shop Tuesday.
Some students come in and are overwhelmed by all of the choices, said Metzger.
"Some are just kind of like 'I don't know what to get!'" she said.
Others have a better idea of the items they'd like to purchase and for whom, said Rodriguez.
"Some kids come in here knowing exactly what to get for someone," she said.
After being forced to cancel Santa's Workshop last year, Williams said it felt good to be able to restart the elementary school tradition - especially with the toll the pandemic took on last year's holiday season.
"This year we're like 'We've got to have it, these fourth graders who didn't get to have it last year are going to miss it again and they're going to go on to the middle school and they're not going to have this kind of stuff anymore,'" Williams said. "So these funs things that we like to do, it's so kids remember when they look back on elementary school they're like 'Oh yeah , I remember we used to do Santa's Workshop every year.'"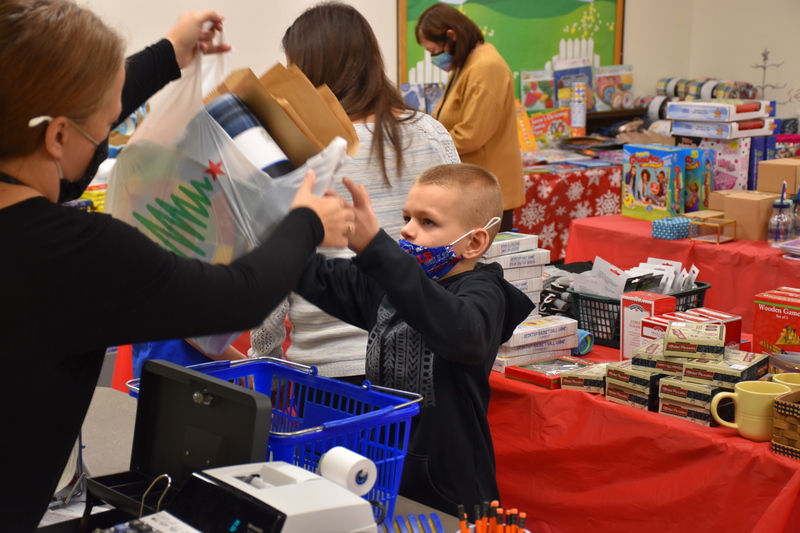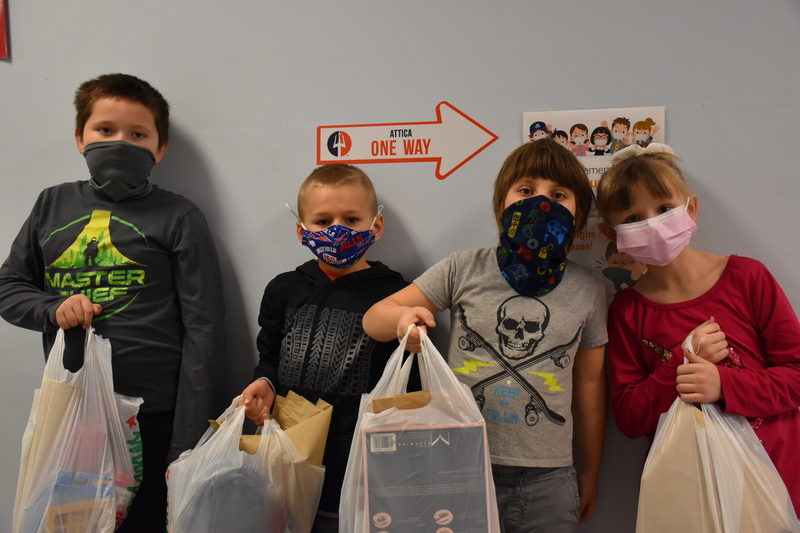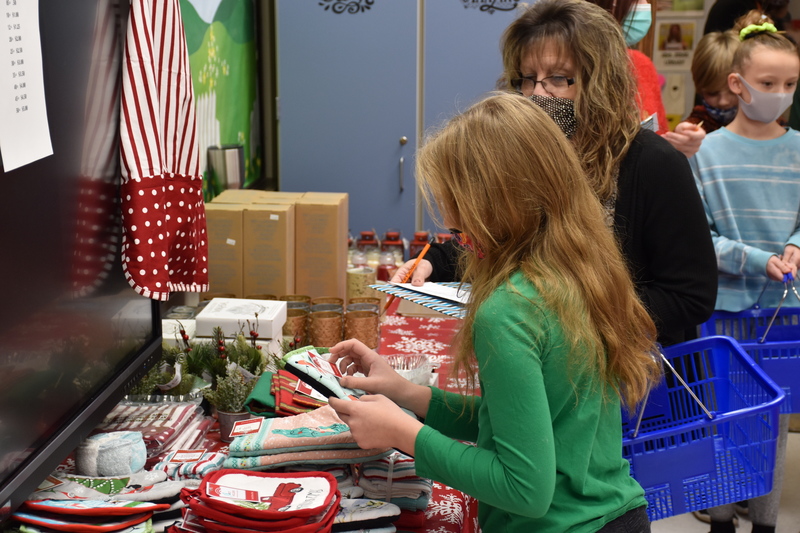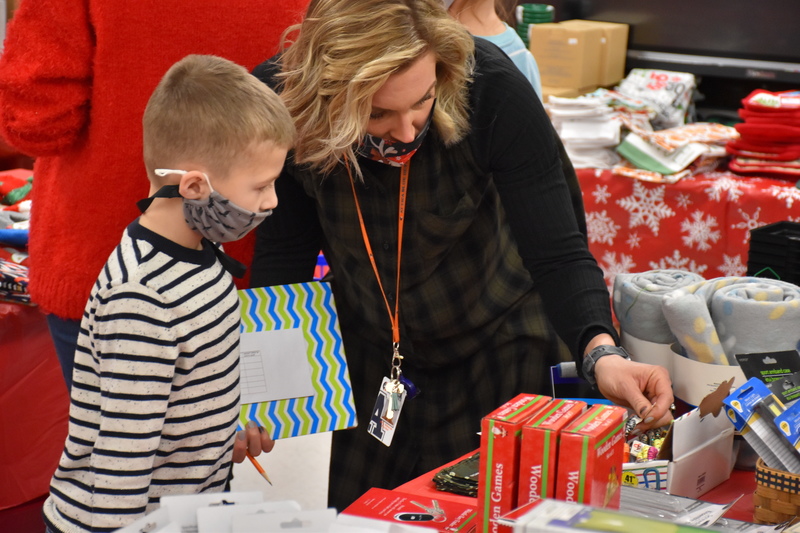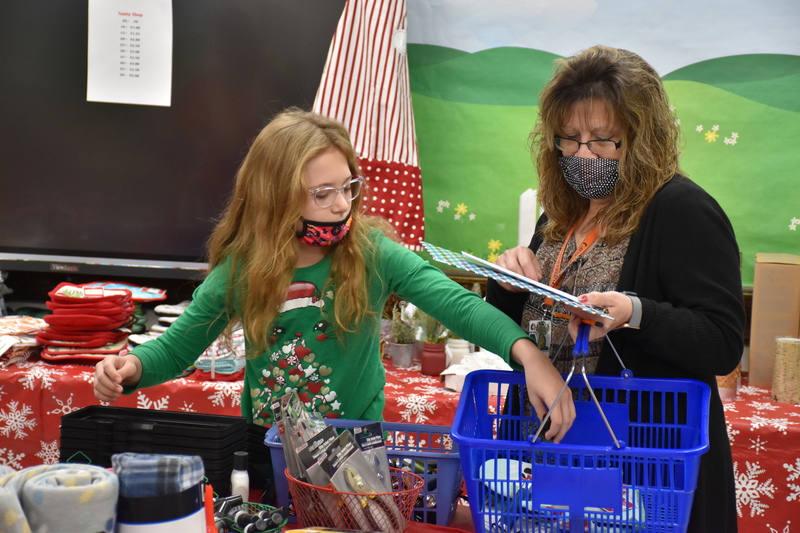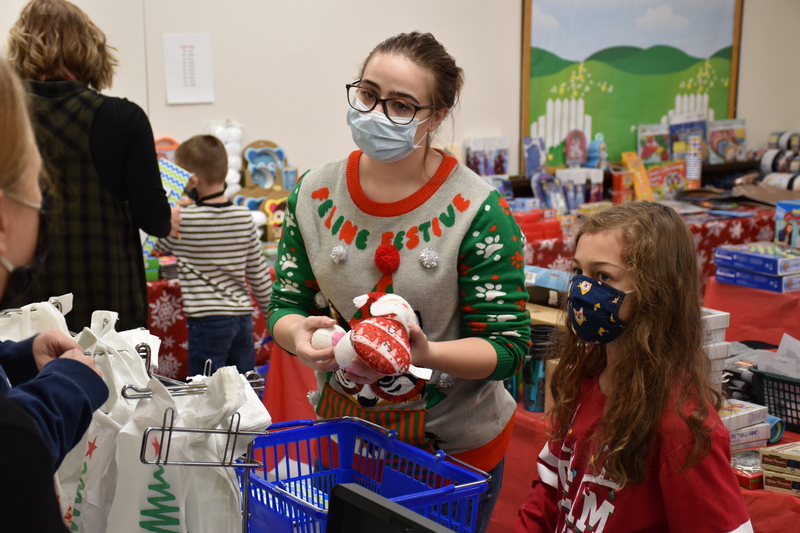 Students at Attica Elementary School shopped for affordable Christmas gifts for members of their family Tuesday at Santa's Workshop, an annual event sponsored by the Attica Elementary Parent Teacher Group. Items were capped at a maximum price of $5.