Students in Mrs. Michelle Barber's agriculture classes couldn't stop kidding around with a pair of special visitors Tuesday, just not in the way you think.
Attica alumni Alyssa Wright introduced Barber's ag students to Godiva and Juliana, a pair of eight-month-old dairy goats, or kids, that she brought in from her family's Falling-Leaves Farm in Varysburg.
"I brought them in to teach the kids about some of the basic care things, how long they live, different reproductive things for them," explained Wright, a 2020 Attica graduate who's studying biological sciences at SUNY Fredonia. "I brought some babies in in the spring. They were like two, three weeks old. They were a big hit."
Godiva and Juliana enjoyed more than their fair share of attention from Barber's students, who pet and scratched the kids as Wright spoke to them about how her family started raising goats, how to properly care for them and the ins and outs of her family's business, which usually has somewhere around 60 goats at any one time.
"We pretty much just breed them and then sell them for pets or for breeding," Wright said.
Students in Mrs. Amanda Datzler's sixth grade class had lots of questions when it was their turn to meet the goats during their introduction to career and technical education class with Barber.
One student asked whether Wright had ever named one of her goats Tom Brady, a nod to the Tampa Bay Buccaneer's generally accepted status as the greatest of all time (G-O-A-T) at the quarterback position.
While they've never had a Tom Brady, Wright told students that Falling-Leaves did name one of its kids born in 2021 Josh Allen.
"He lives on a different farm in Hilton now but still goes by 'Allen,'" said Wright.
During their visit to Attica Tuesday, Wright housed Godiva and Juliana in the district's new animal sciences room, which was recently constructed as part of a capital project.
"It was specifically designed to allow short term animal visitors," said Barber. "We can accommodate short-term overnight guests in the large pen. Students also bring in their small animals in their own crates/pens as well."
Wright was a member of Attica's Future Farmers of America chapter during her junior and senior years at Attica. She decided to join the organization based on her interest in gardening and agriculture.
"I feel like the program here, it has a lot of different things that relate to my hobbies. It was just really something that drew me in," she said. "Also, from a teaching standpoint, I don't really want to be stuck teaching the same things every day. Seeing Mrs. Barber, she gets to do animal science, sometimes she's teaching about different tools for introduction to agriculture classes - it's just a wide range of things and it's such an up and coming field. It's something we need every day."
After graduating from Attica, Wright seriously considered pursuing a career in agriculture education, but couldn't find a college program that she liked nearby.
"I think it's still something I'd like to pursue" at some point, she said.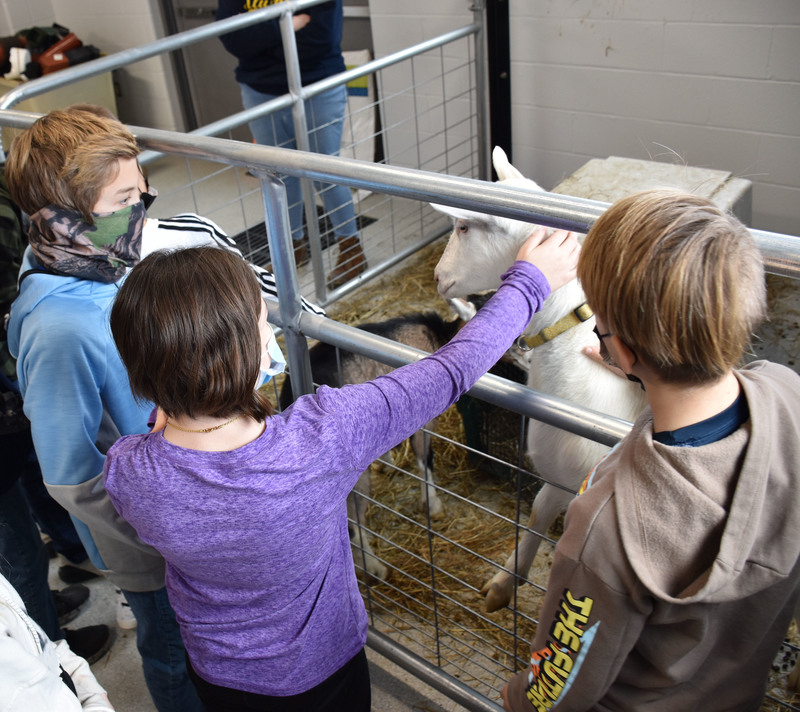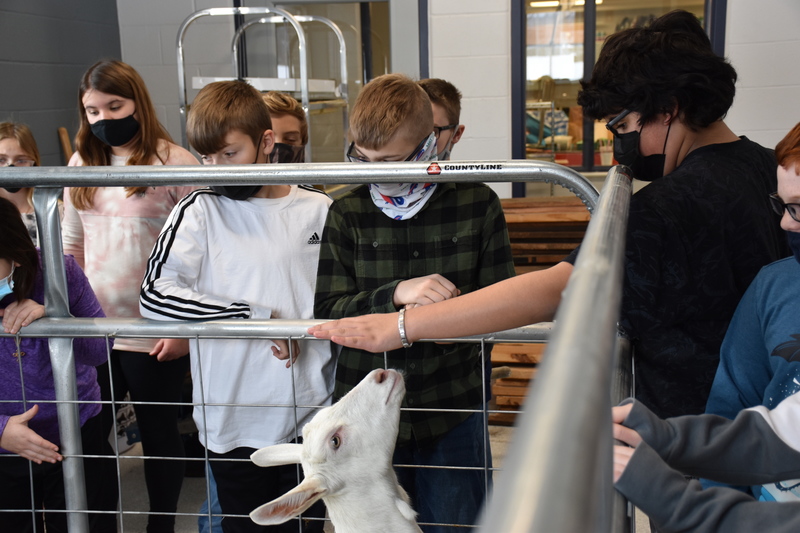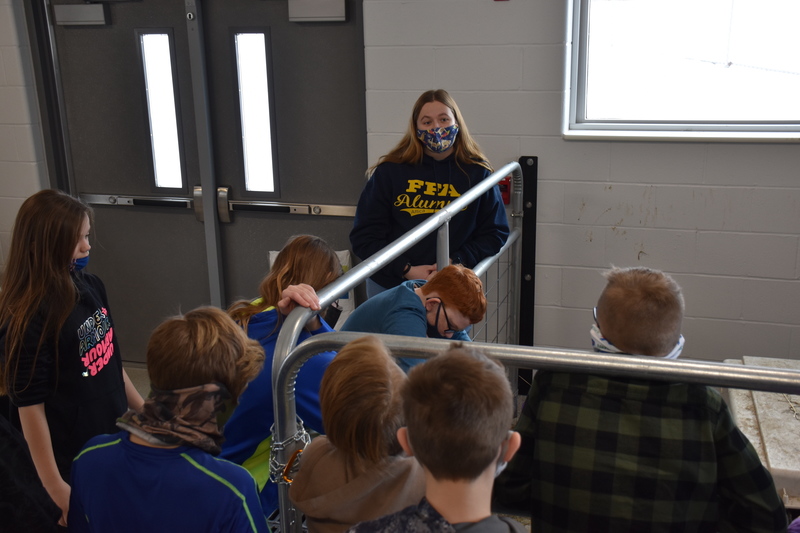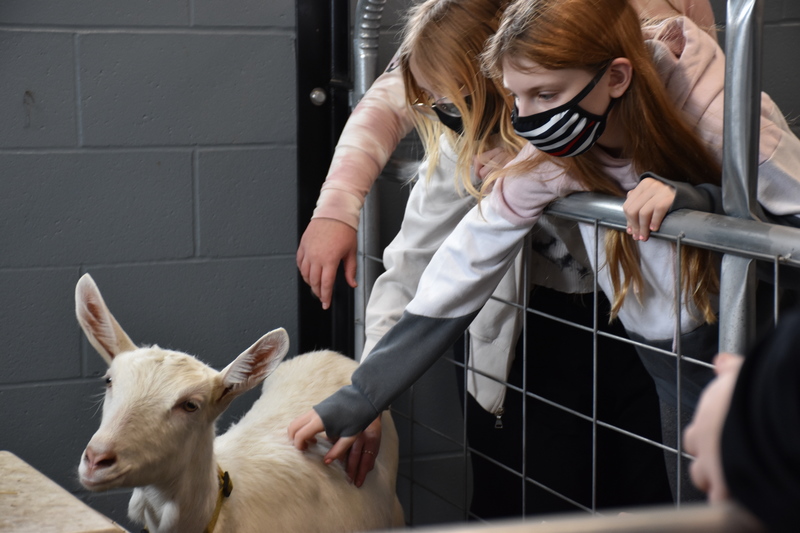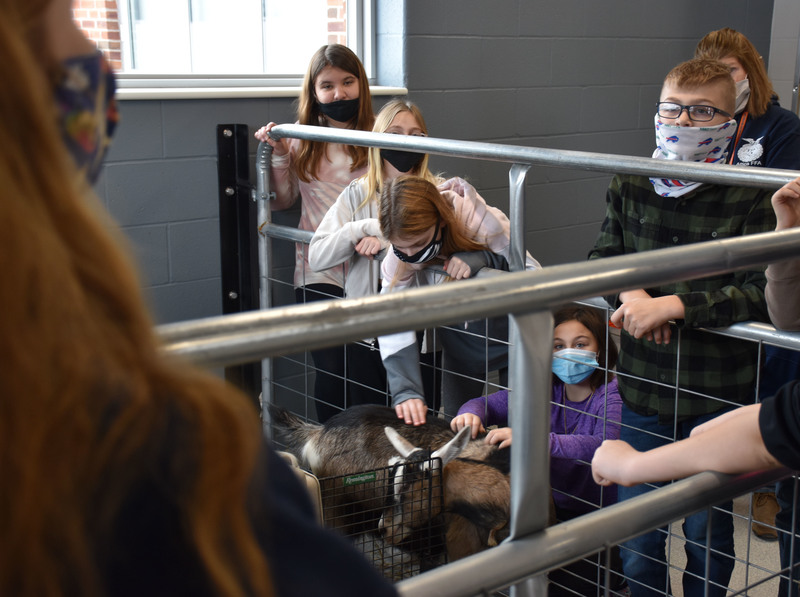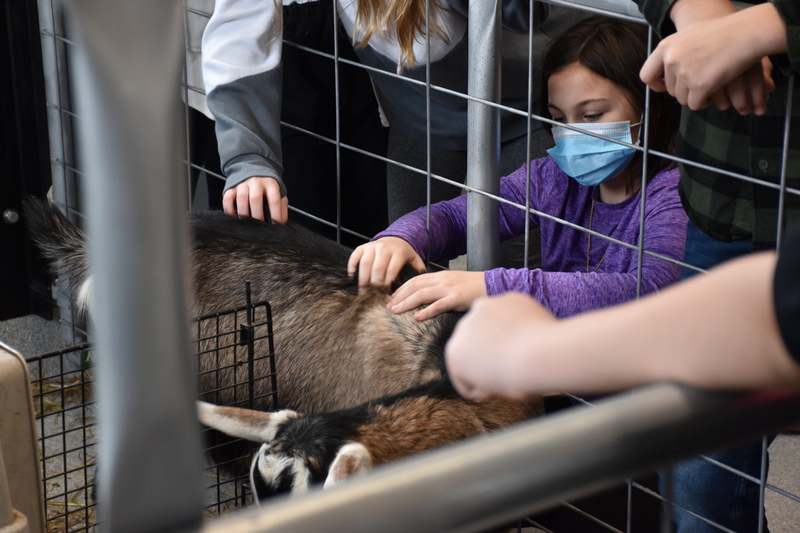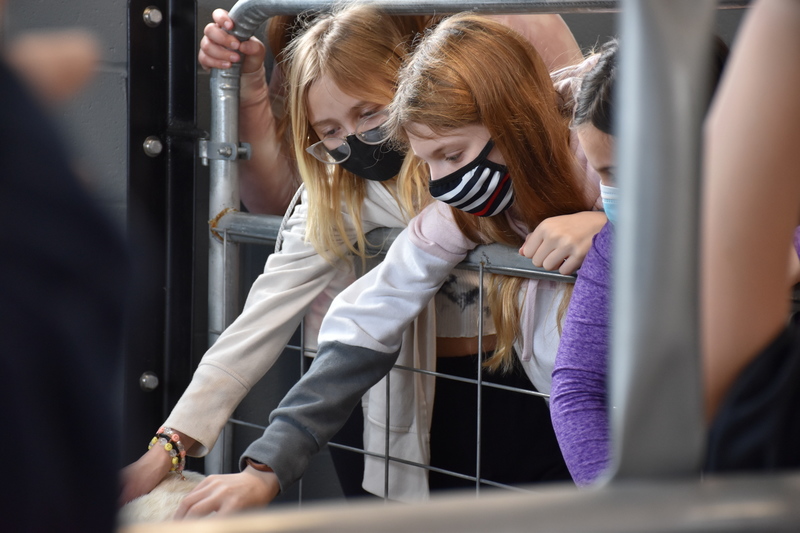 Students in Mrs. Amanda Datzler's sixth grade class got up close and personal with Godiva and Juliana, eight-month-old dairy goats that Attica alumni Alyssa Wright brought in from her family's Falling-Leaves Farm in Varysburg Tuesday to educate students about the ins and outs of goat care and her family business.