Our Mock Trial team has gotten its competition season off to a strong start.
As its name suggests, mock trial pits teams from different schools against each other in a mock, criminal or civil court setting that follows similar procedures to a real courtroom. Teams compete under a set of rules put out by the New York State Bar Association in criminal cases inspired by real-life events.
For example, one of this the cases this year featured someone who used to work at Terrill Hynch, instead of Merryl Lynch, and knew Bernie Madlock, in place of Bernie Madoff.
One team competes as the prosecution and the other as the defense. Teams don't know what side they'll be competing as, so have to prepare for both before heading into a competition.
The judge, who is usually an actual judge or well experienced practicing lawyer, determines the winner based on a rubric in the mock trial case materials.
Points are scored based on a five-point rubric for each part of the case including opening statements, direct and cross examinations and closing statements. Scoring five points in an area means a team is well prepared, can think on its feet, handle questions from judges and the other attorneys well and use time effectively, among other things. The team with the most points at the end of the trial is the winner.
Attica topped the team from Byron-Bergen Monday while competing remotely via Microsoft Teams as the prosecution then lost later in the day to Pembroke while competing as the defense.
Then on Wednesday, Attica got the win against Notre Dame while competing as the defense.
Helping the Blue Devils clinch Wednesday night's win over Notre Dame were Rebecca Harris, Munir Sayad and Kara Hassenfratz, all of whom portrayed witnesses for the defense.
With its win over Notre Dame, Attica moved to 2-1 on the season, qualified for the quarterfinals Monday against Batavia and is currently sitting at sixth place in its league.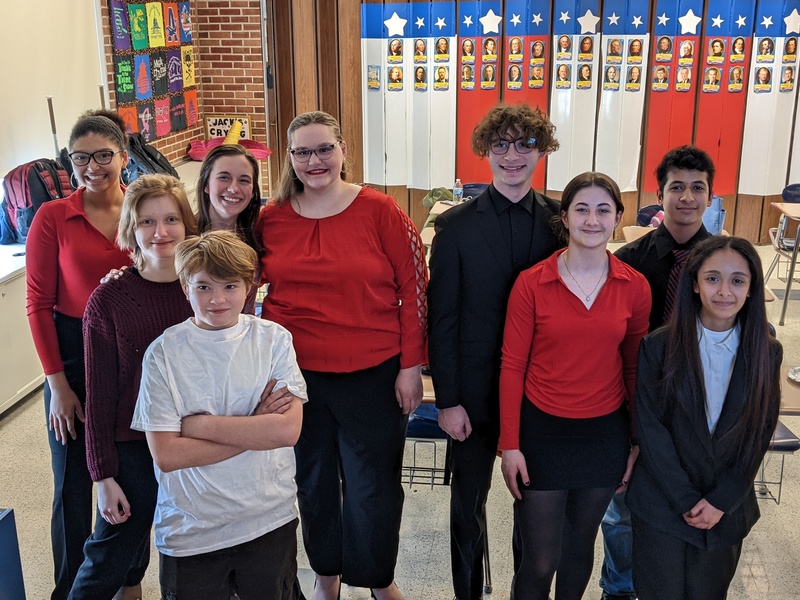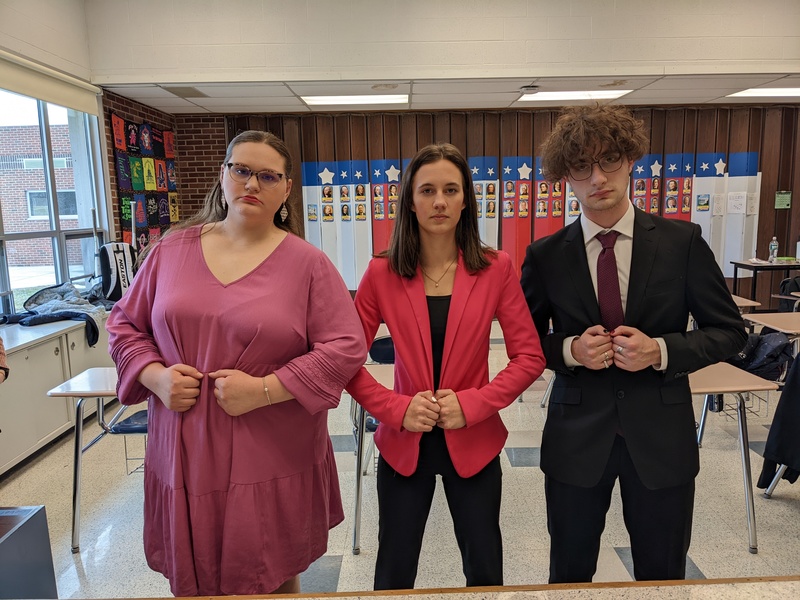 With its win over Notre Dame Wednesday, our Mock Trial team moved to 2-1 on its season and qualified for the quarterfinals Monday against Batavia. Attica's team includes Jacob Amey, Erika Conrad, Ashely Piorun, Anya Clark, Rebecca Harris, Ahlam Sayad, Munir Sayad, Alan Driesel and Kara Hassenfratz.