The Attica Central School District's Board of Education has named Kiel Illg, Ph.D., as the district's next Superintendent. Pending final contract execution, and appointment on May 26, Dr. Illg is expected to begin in his new post on July 1.
"I am both honored and humbled to be selected as the next Superintendent of Attica Central School District and look forward to joining the team. It was clear through the interview process that there is a tradition of excellence in Attica, and I was impressed with the thoughtfulness and commitment of the Board of Education and each stakeholder group involved in the process," said Illg. "I look forward to building on the strong foundation already in place and serving the Attica community."
School Board President Christopher Day said that the selection was an extremely thorough and fully vetted process. He also shared that Dr. Illg possesses the key qualities that the Board is seeking in a Superintendent and that the board is very excited to introduce Dr. Illg.
"As a visible and engaged leader, we are confident that Dr. Kiel Illg is the best choice for our district," said Day. "We look forward to working with Dr. Illg as we deliver the best education possible for our students. The Board wishes to thank all the stakeholder groups and individuals who played a critical role in this process, including Kevin MacDonald, Genesee Valley BOCES District Superintendent, and his staff."
Dr. Illg has served as the Assistant Superintendent for Lackawanna City Schools since 2019. Previously, from 2015 to 2019, he was the Director of Health, Physical Education and Athletics for the Amherst Central School District. As Assistant Superintendent, some of Dr. Illg's responsibilities include the recruitment and hiring of all district personnel, and the supervision of the Health, Physical Education and Wellness, Athletics; and Pathways to Technology HOPE and RACE programs.
Dr. Illg started his teaching career in 2007 as a health and physical education teacher at Saint Benedict School in Amherst, New York. He holds Bachelor and Master of Science degrees from Canisius College, in Buffalo, New York. Dr. Illg earned a Doctorate of Philosophy in Kinesiology, with a minor in Educational Leadership Studies from West Virginia University in Morgantown, West Virginia. Dr. Illg holds a number of permanent certifications including New York State (NYS) School Building Leader and School District Leader.
Kevin MacDonald, District Superintendent of Genesee Valley BOCES, acted as the search consultant and noted that the search process was a true collaboration between the Board of Education, and stakeholder groups.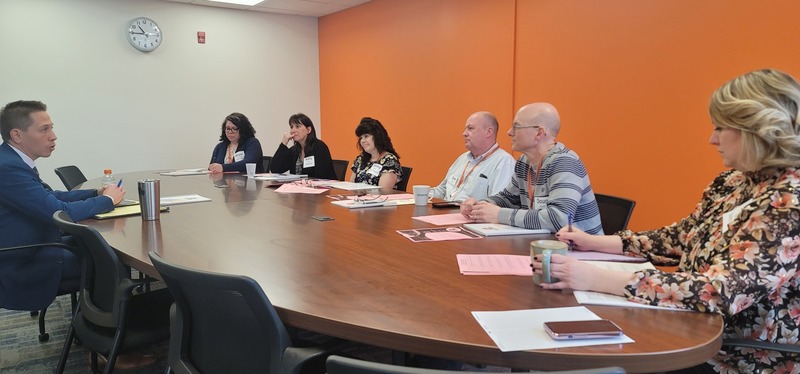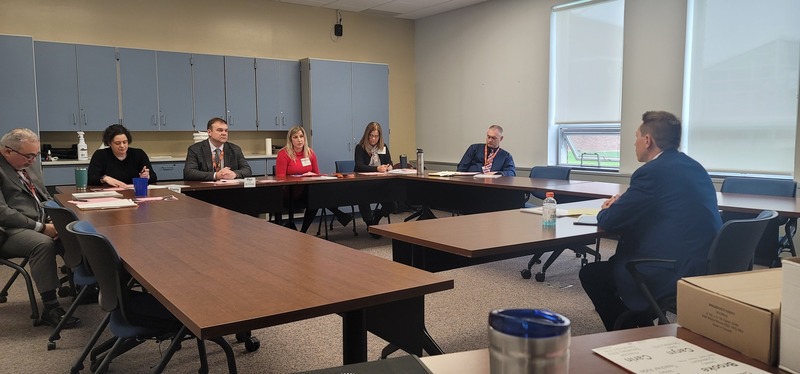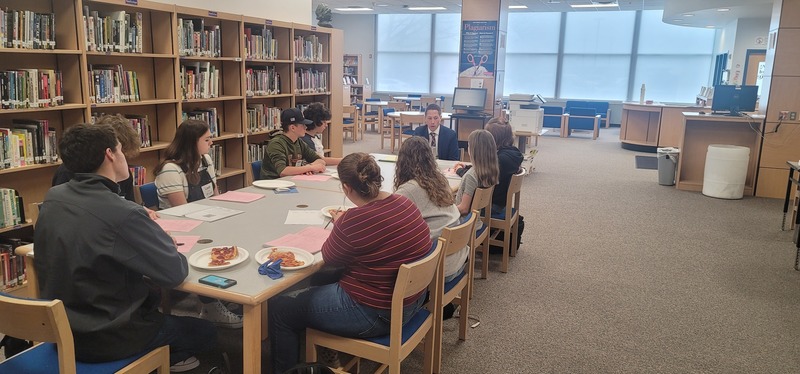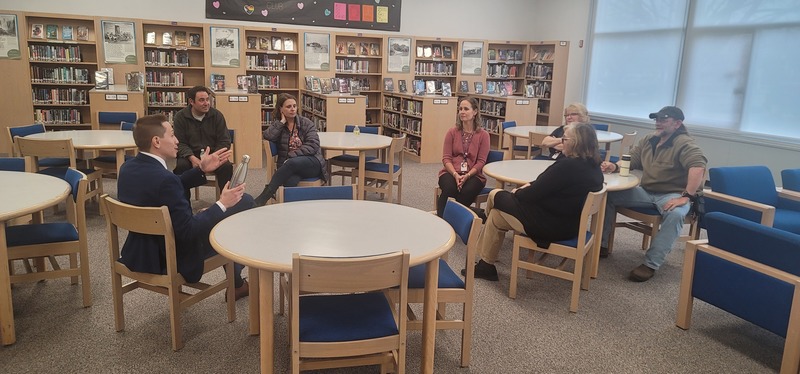 Kiel Illg, Ph.D., is pictured interviewing with stakeholder groups during a visit to Attica Central Schools in April.