Attica's Future Farmers of America chapter is using a portion of a $2,300 grant from the New York State FFA's Agriculture Education Incentive program to start a small-scale Christmas tree farm right here on the district's campus.
Agriculture teacher Michelle Barber, who also serves as an advisor for the district's FFA chapter, said her goal in the project is to expose students to as wide a variety of agriculture-related careers and business opportunities as possible.
"The school graciously allowed me to use a section of a field along the creek and I reached out to Doug Almeter from Almeter's Tree Farm in Strykersville for help with planning," said Barber. "Doug was amazing to work with. He helped me to plan the project, passed along information regarding planting, care and maintenance and donated the 24 trees that we are starting our project with."
Earlier this spring, Barber worked with FFA members Ty Baker, Jenison Wright and Madelyn King to prepare the site, plant the seedlings - 12 Blue Spruce and 12 Norway Spruce - and mulch and water them.
"We are hoping the red mulch will make it easier for individuals that travel through the field on their ATVs to see the seedlings and avoid running them over," said Barber.
Barber said her agriculture students will maintain the trees and add a few more each year.
"Ultimately, if they do well and grow accordingly, we will request to use them as a fundraiser and sell a few each year," said Barber. "In the meantime, they will be part of the 'Intro to Agriculture' curriculum each year."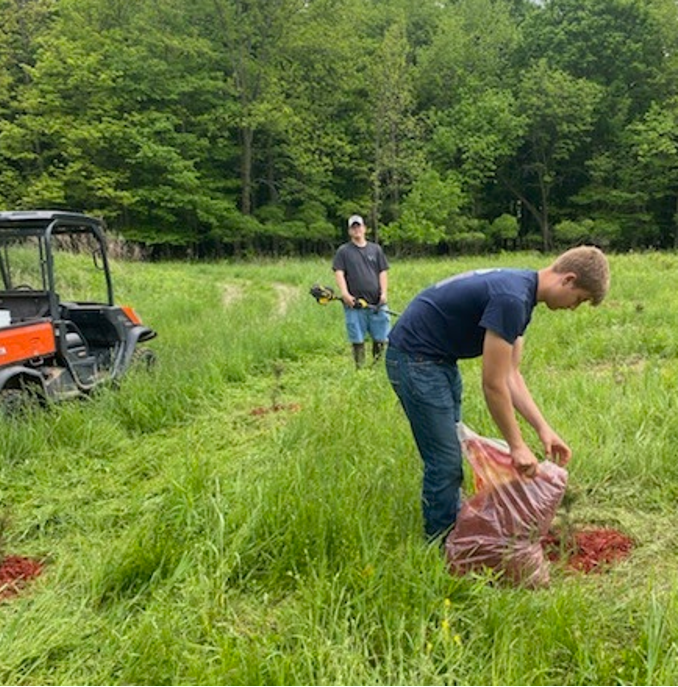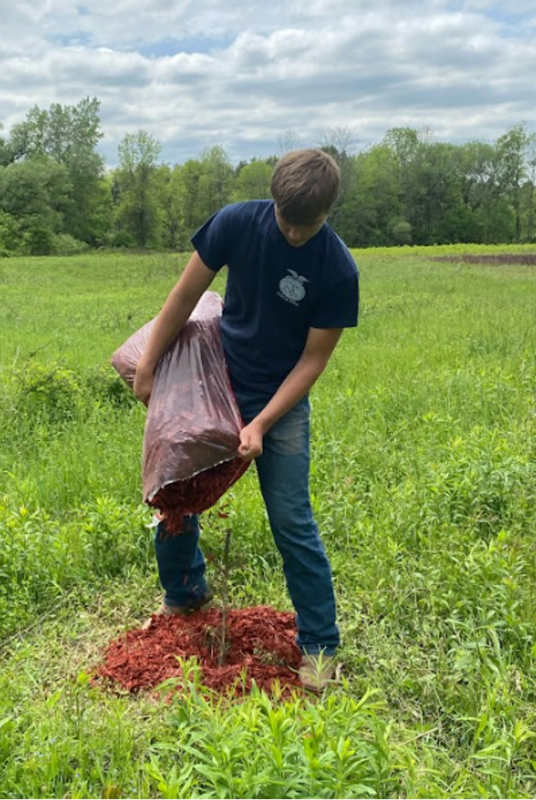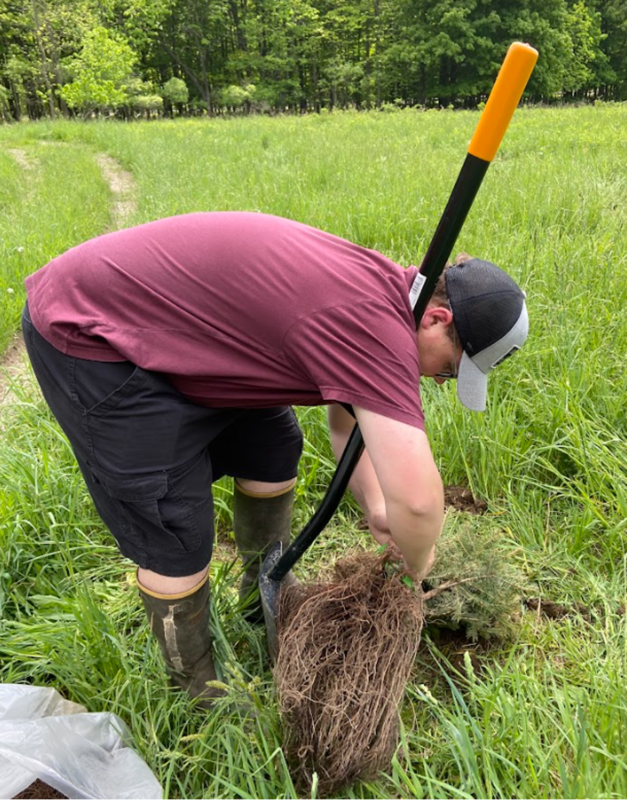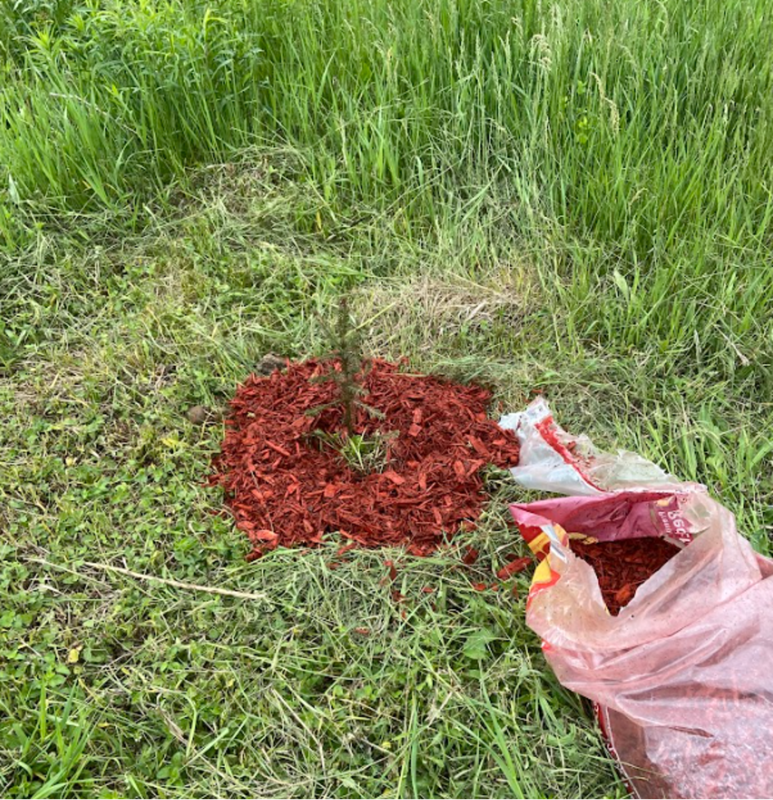 Photos courtesy of Michelle Barber
Attica Future Farmers of America members Ty Baker, Jenison Wright and Madelyn King plant, mulch and water 24 spruce seedlings earlier this spring. Purchase of the seedlings was made possible by an Agriculture Education Incentive grant from New York State FFA.