High School Science Teacher Jenna Linsey's new local outdoor sciences elective covers a lot of ground for its 20-week duration.
So far this semester, Linsey's 18 students have studied hydrology and soil sciences on the district's campus and taken a field trip to the Attica Wastewater Treatment Facility where Attica alumni Doug Bietz and Evan Krawczyk gave an engaging tour and explained how they treat and purify wastewater before releasing it back into Tonawanda Creek.
"We also did a Zoom chat with Reid Polmanteer, a Finger Lakes native and fellow SUNY Geneseo graduate who's now a hydrogeologist in Denver, and discussed some of the water troubles they're having out west," said Linsey, who's now in her fifth year teaching at Attica. "Coming up, we have a trip to a rock quarry to look at mining and engineering practices."
The elective is new this year and is open to students in grades nine through 12. Linsey said she created the elective because, while the practical content of an earth sciences course lends itself to career options that involve working outdoors, being out "in the field" tends to be more interesting and engaging to students than desk work.
"In a rural school district, it's important to provide students these options as well as utilize the stream and nature trail on campus to explore the physical sciences," she said.
In addition to hydrogeologist, soil sciences and mining, Linsey's course also covers subjects in engineering practices, manmade and environmental hazards and meteorology.
"On the hazards front, we're starting with flooding as the Tonawanda Creek has high-risk flooding," she said. "Attica is also on a fault that produced a 5.2 magnitude earthquake in 1929, so we'll be looking into that as the semester progresses."
Linsey's course will culminate in a final research project that will see students share their findings with the public.
"I really want the students to pick from the topics we've discussed in class," she said.
Topics Linsey's students have expressed interest in are testing salinity in the soil after road salt has been applied compared to early fall soil samples, additional water quality testing from storm drain pipes that enter the stream from school property and determining the angle of soil on a slope before a landslide.
It's possible that the latter topic could even center on the collapse of some houses along Exchange Street near Attica Correctional Facility that occurred a couple of decades ago, said Linsey.
"How the projects are shared with the community will depend on the subject matter of the project," said Linsey. "I'm really pleased with how the course is going so far and think students are getting a lot out of it. Hopefully we can continue to offer it in the future."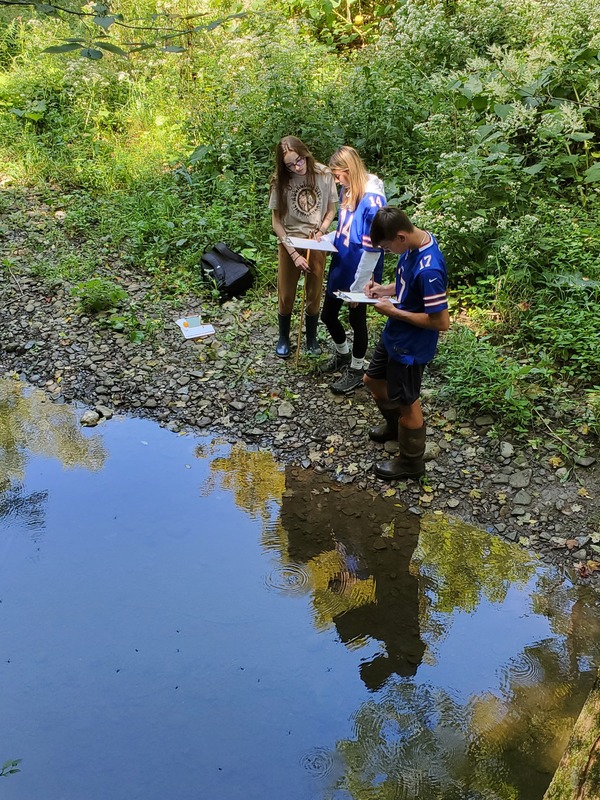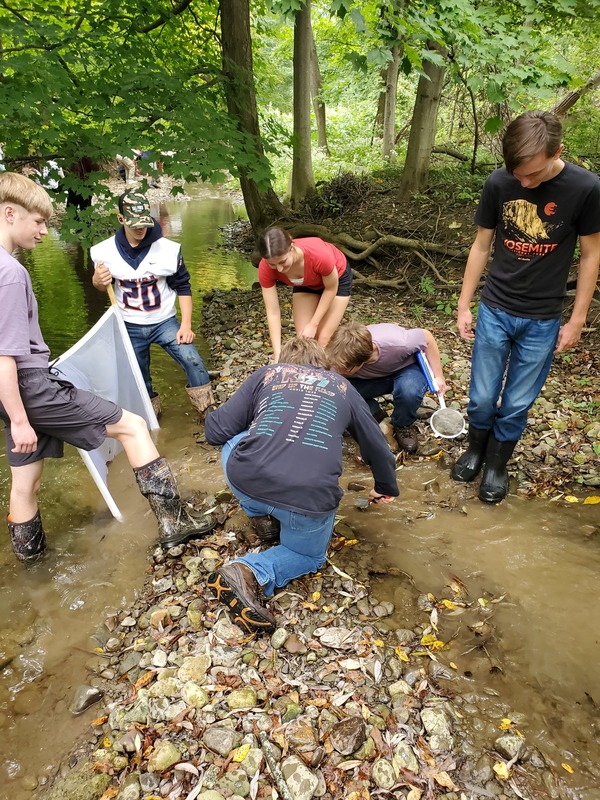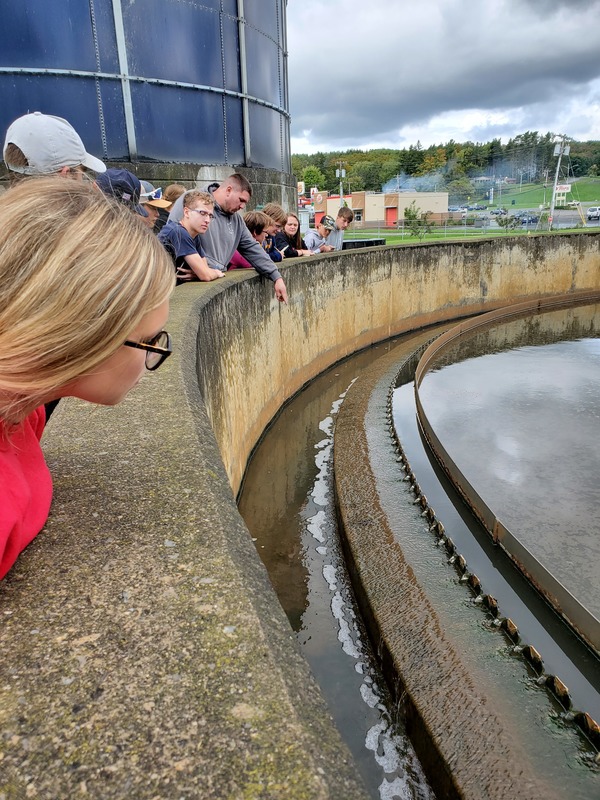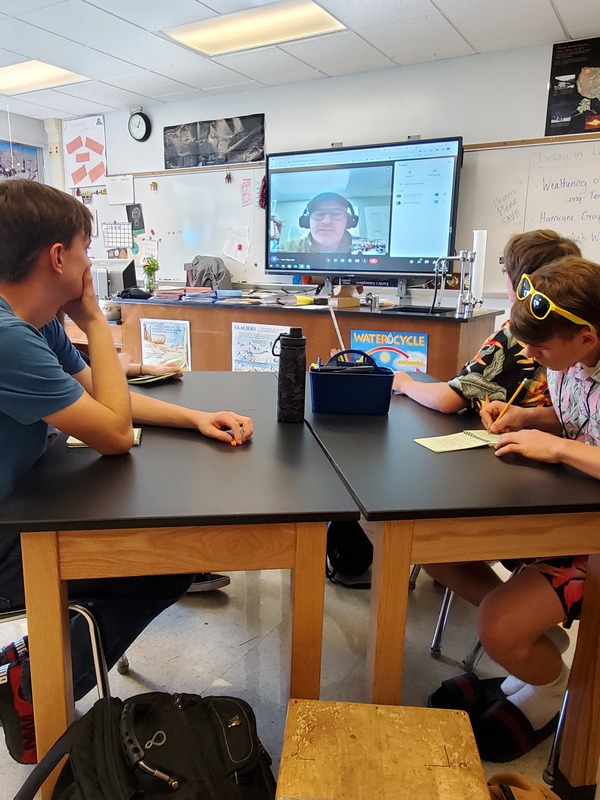 Photos courtesy of Jenna Linsey
Students in Mrs. Jenna Linsey's local outdoor sciences elective are pictured during a field trip to the Attica Wastewater Treatment Facility, speaking via Zoom with hydrogeologist and SUNY Geneseo graduate Reid Polmanteer and collecting water samples from Baker Brook, which runs along the southwest boundary of the middle and high school campus.