A bit of a full circle moment for third grade teacher Mrs. Cheryl Allein during this morning's Senior Parade in the Elementary School. Mrs. Allein is pictured above Shaina Syder, Mason Seipel, Jonathan Beck, Alyssa Jacoby and Olivia Madey. 10 years ago, they were her third graders. In 15 days, they'll be alumni.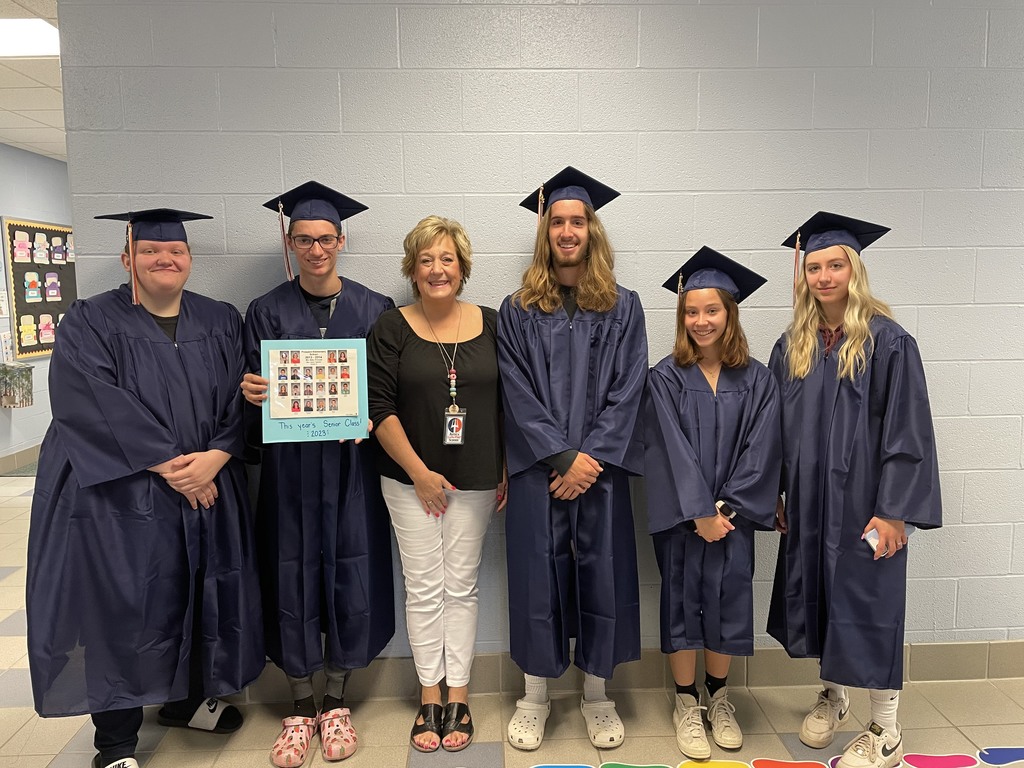 Mrs. Dylah Fagan's first grade students had a Camp Day in their classroom today! Students played educational games, took turns reading books by the "campfire" and enjoyed some delicious s'mores. "It's part of our June countdown to summer," said Fagan. "We do a fun event in class every day in addition to our normal curriculum learning."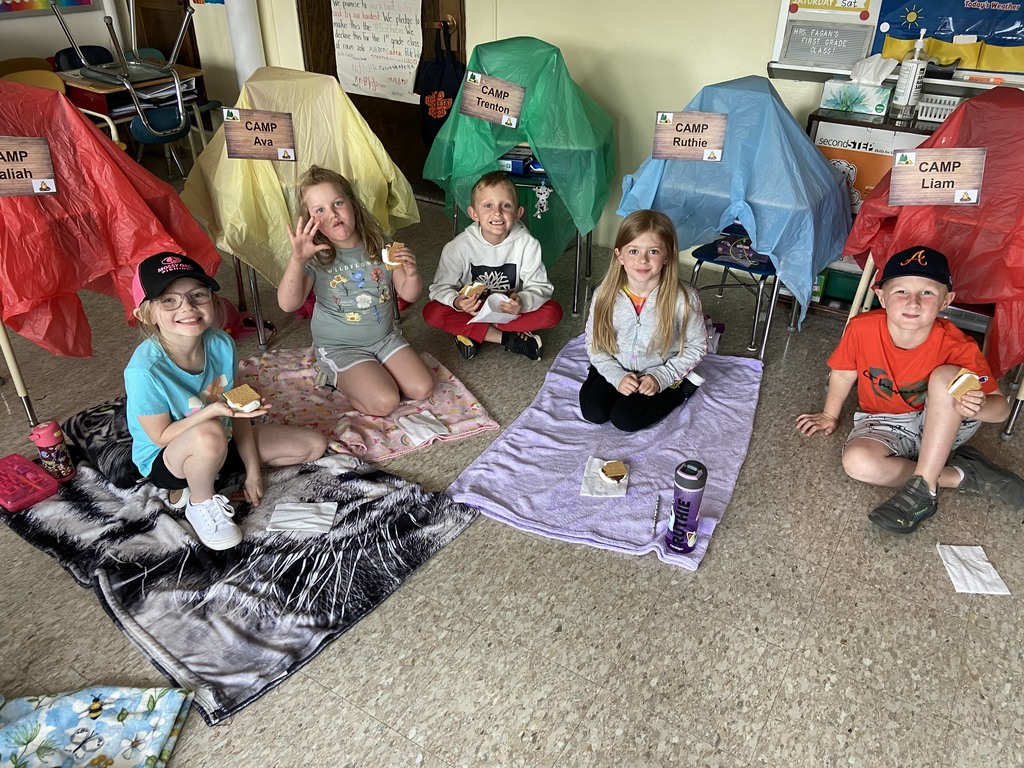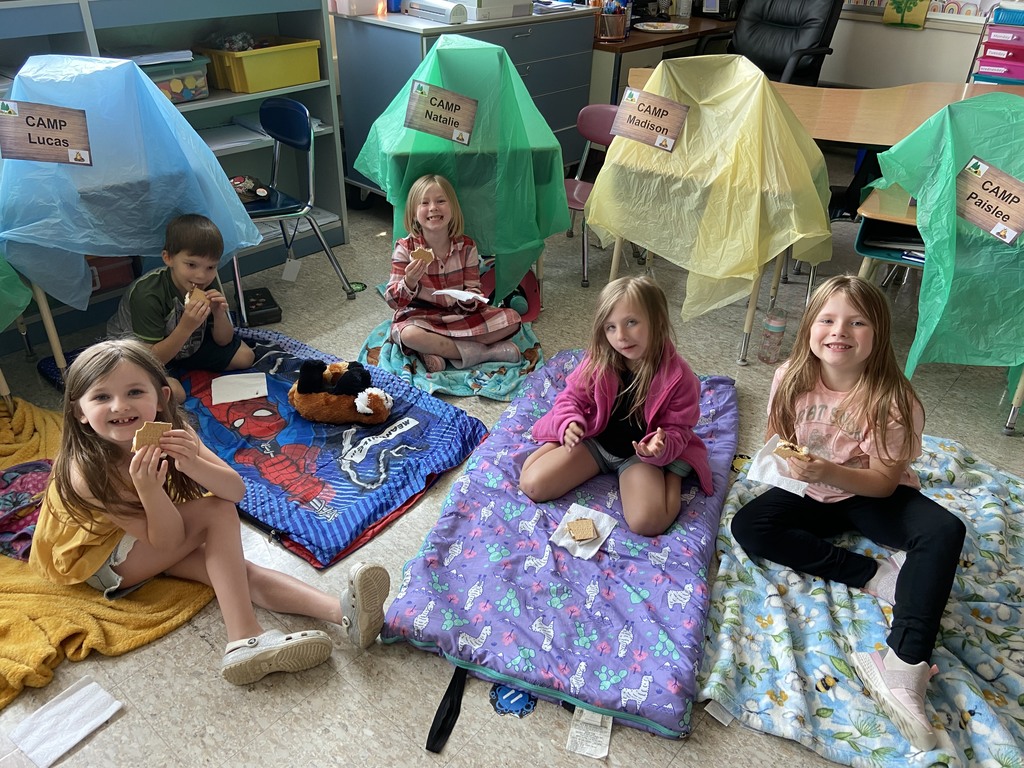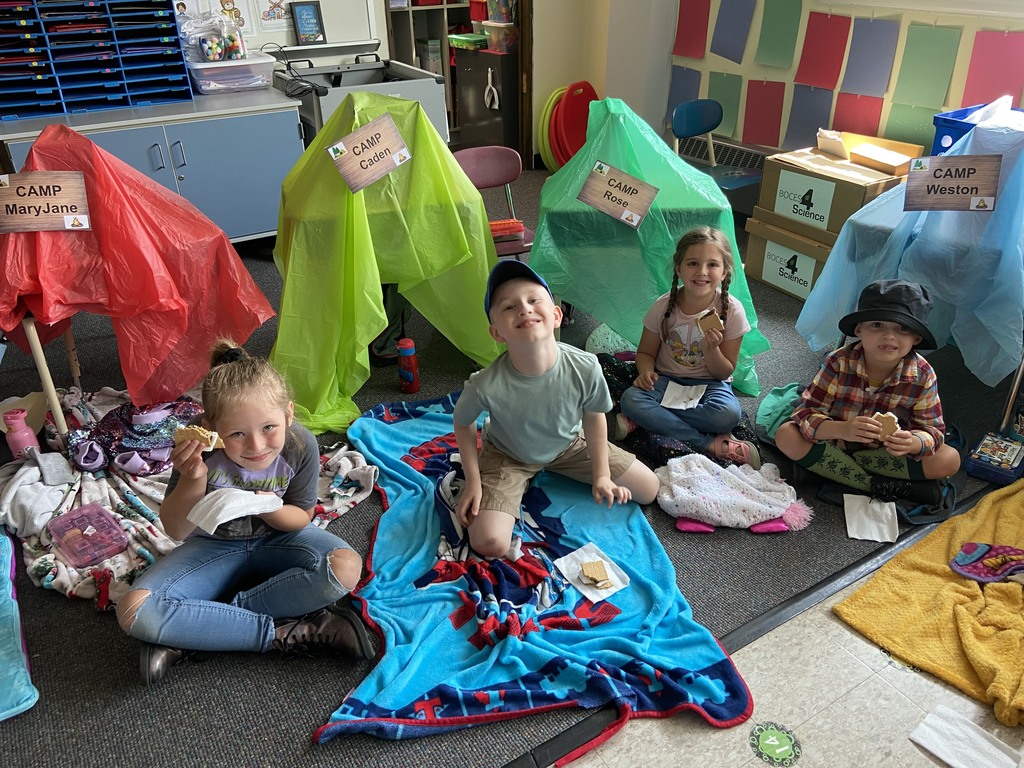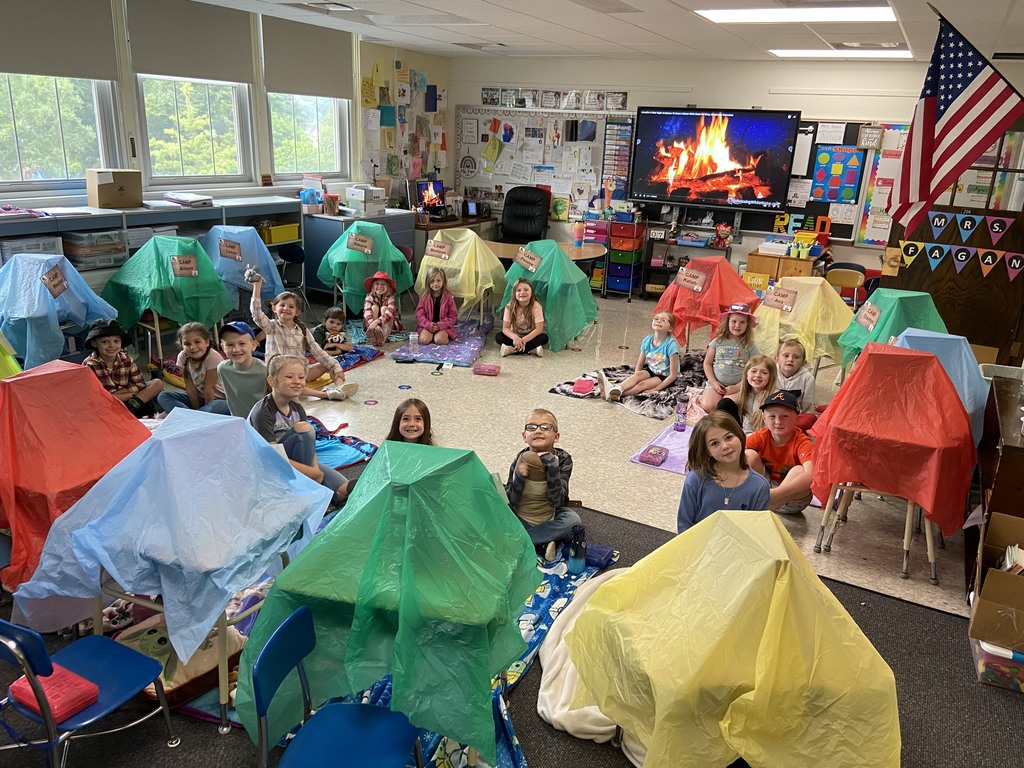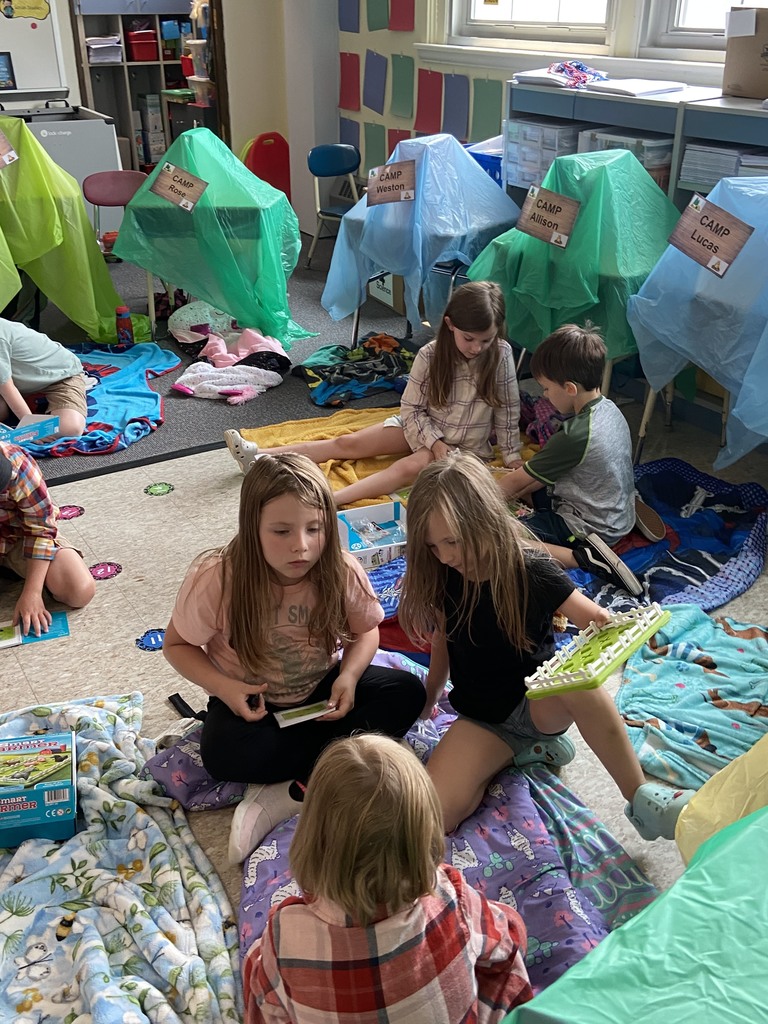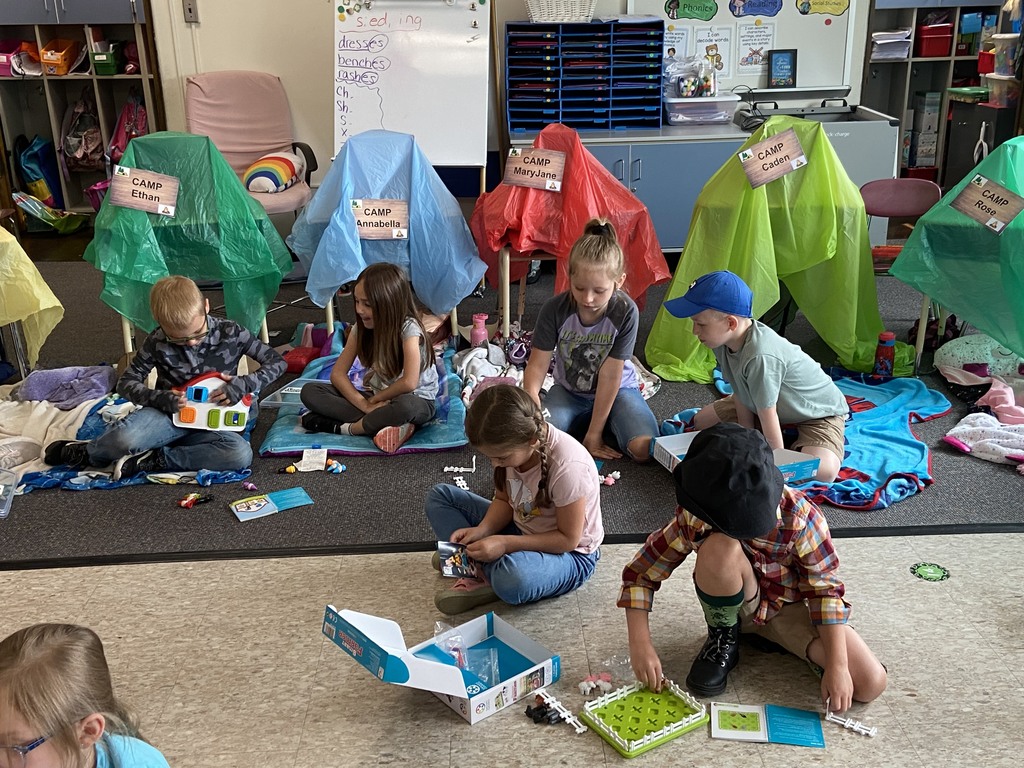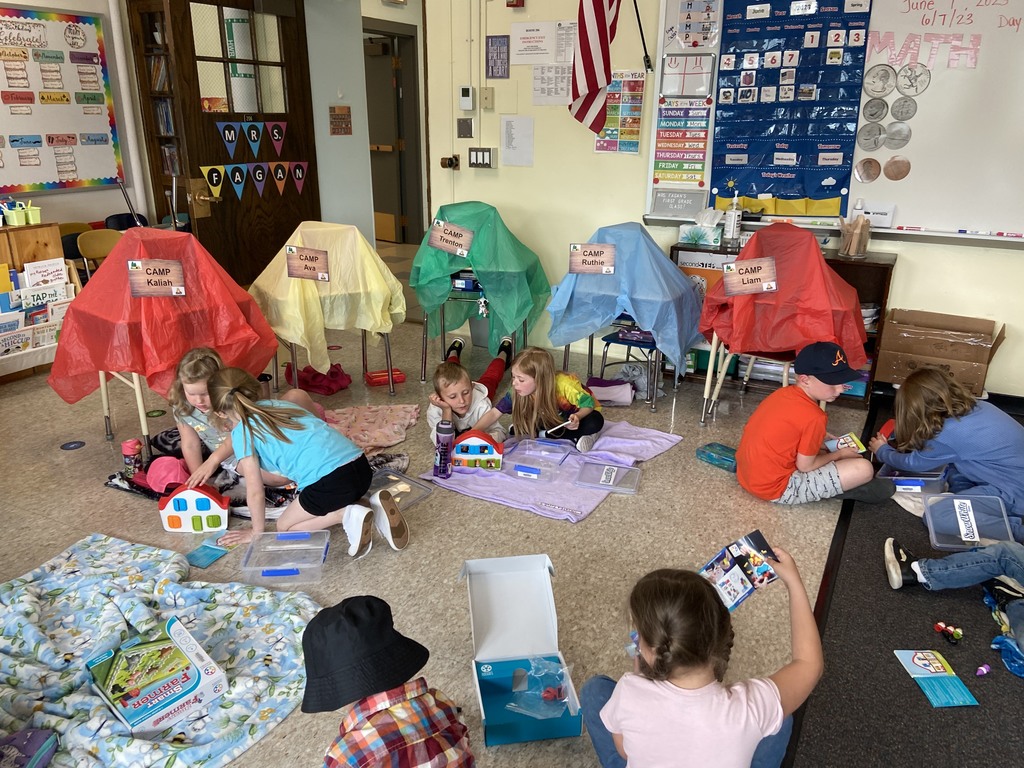 Lamb Farms in Oakfield was kind enough to welcome our second graders for a field trip last week. Rotating through different stations, students learned about how to care for calves from a veterinarian, the nutrition needs of cows from an animal nutritionist and some of the equipment the farm uses to harvest crops and take care of their animals. Finally, students went to the farm's milking parlor where they were able to see the milking carousel and understand how the farm is able to milk 2,000 cows three times a day using robotic equipment. (Photos courtesy of Jennifer Biniaszewski, Deanna Calkins, Ruth Hopfinger and Sue Landin)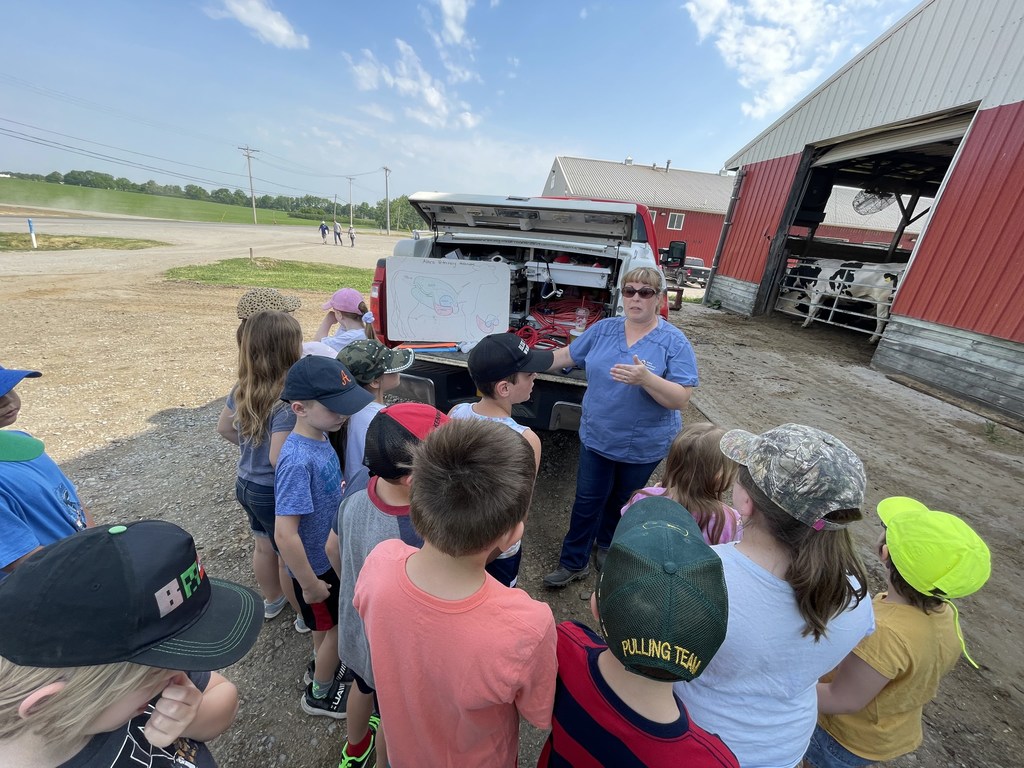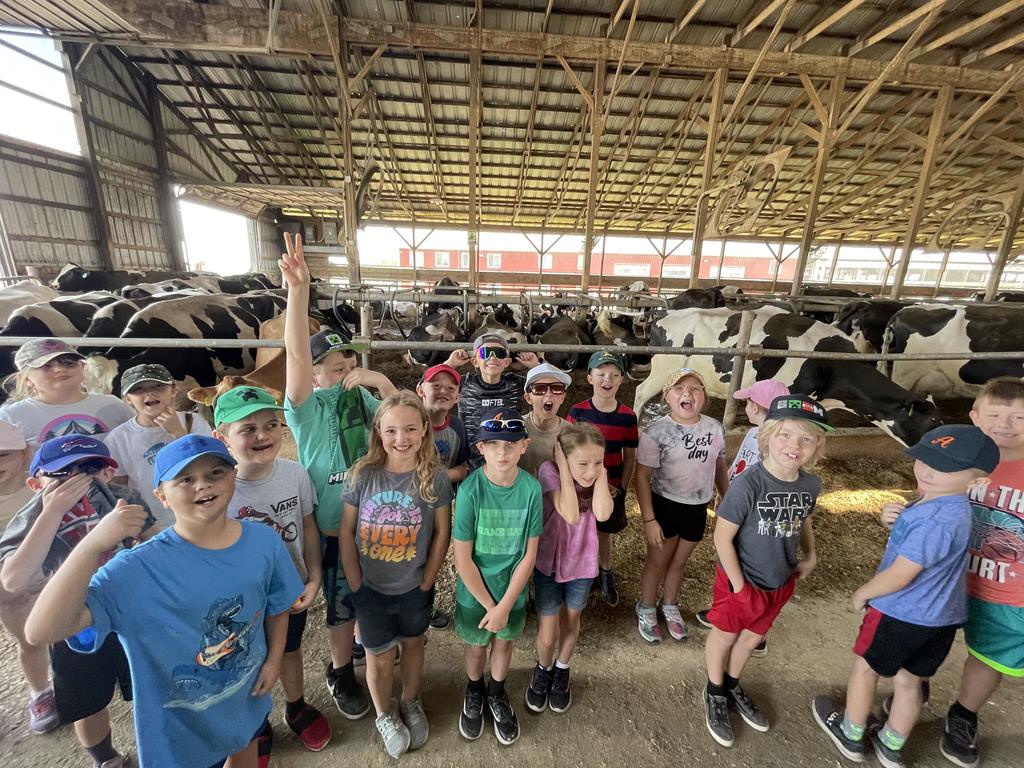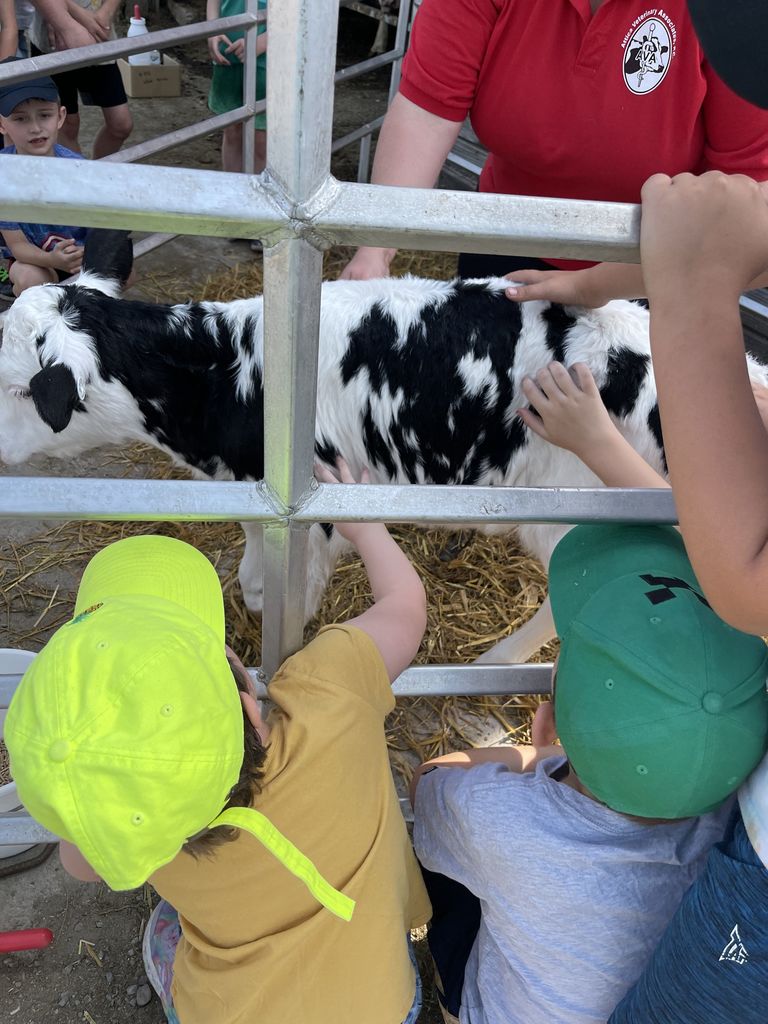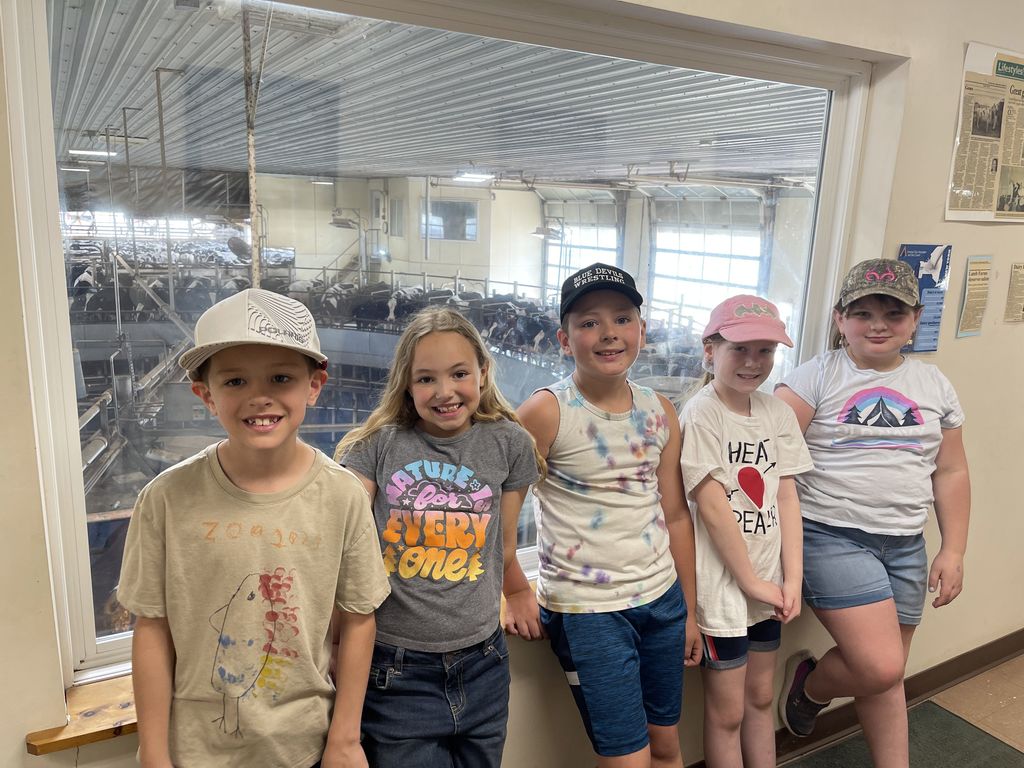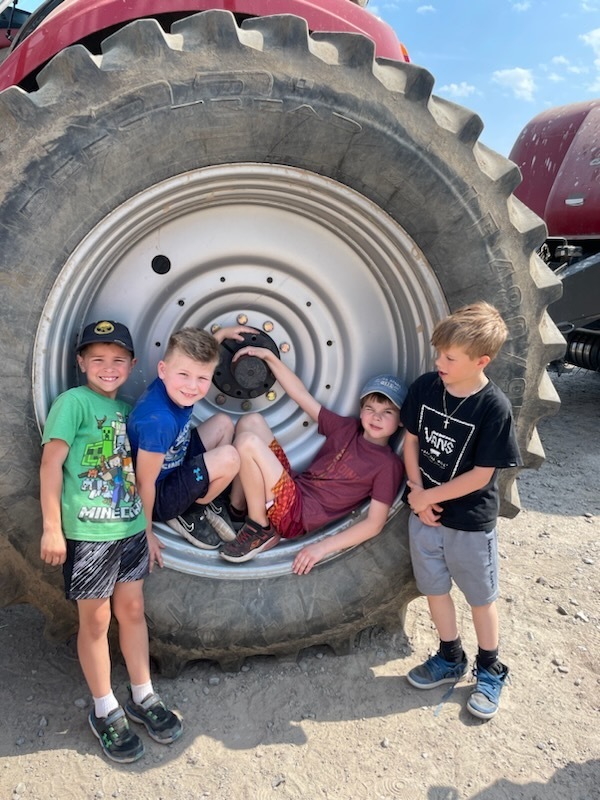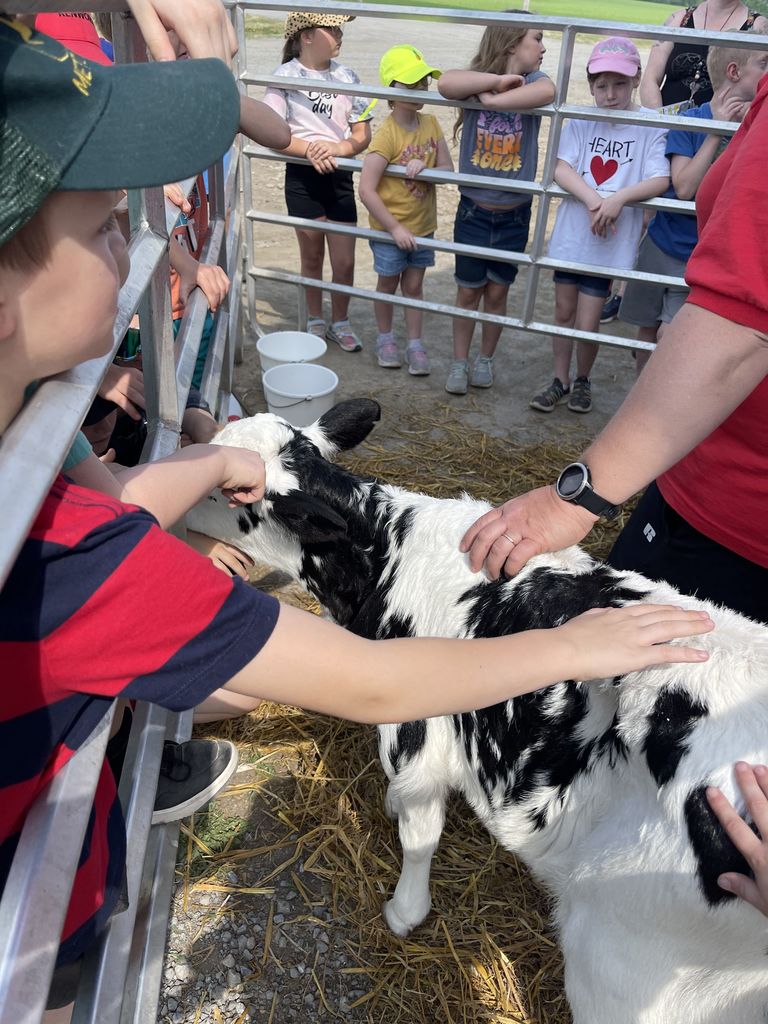 On a sunny day in May, our second grade students embarked on a journey to the Buffalo Zoo. These young explorers had eagerly studied animal habitats in their classroom before the trip. Each student had written an essay about their chosen habitat and crafted an imaginative representation of an animal residing in that habitat. They were so excited to see many of the animals they chose at the zoo! Thanks for having us, Buffalo Zoo! (Photos courtesy of Jennifer Biniaszewski, Deanna Calkins, Ruth Hopfinger and Sue Landin)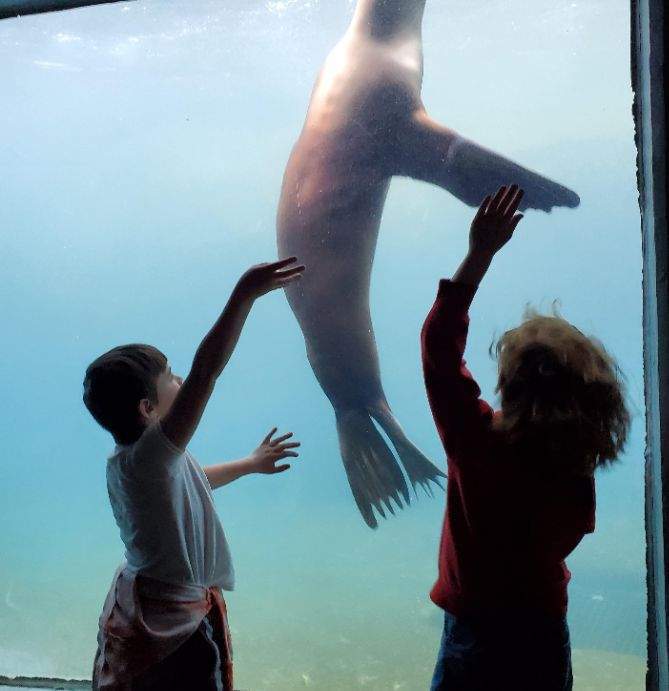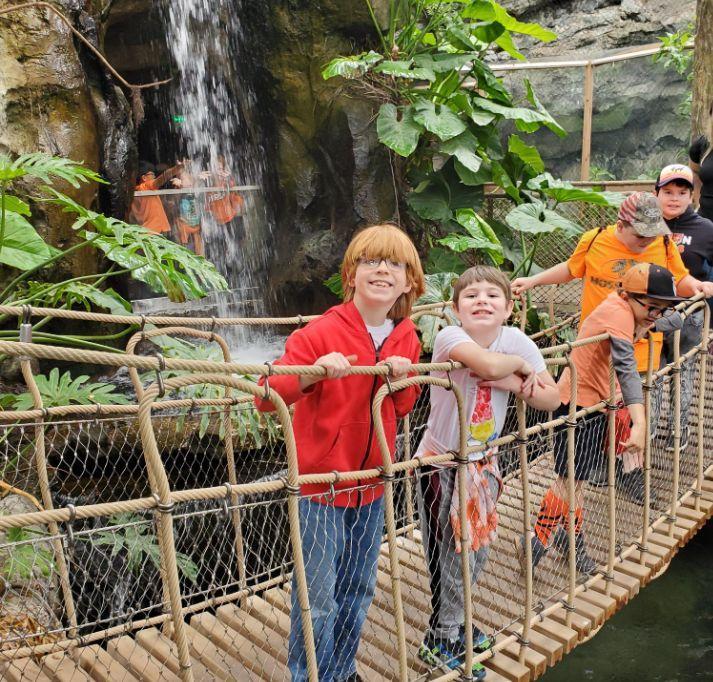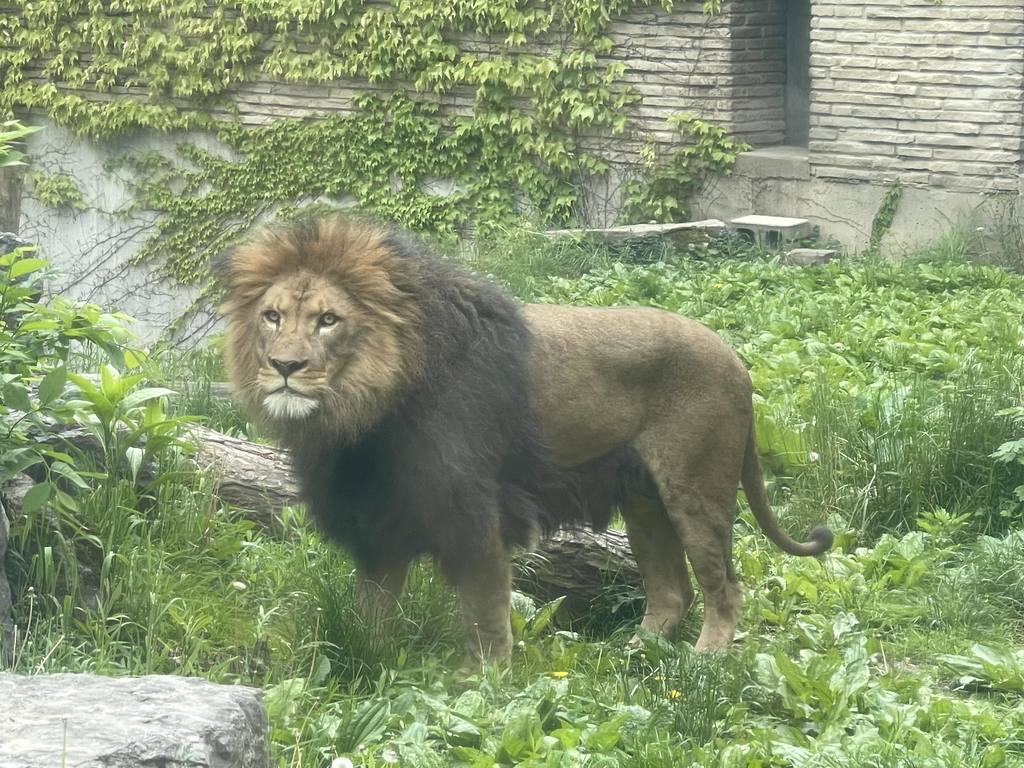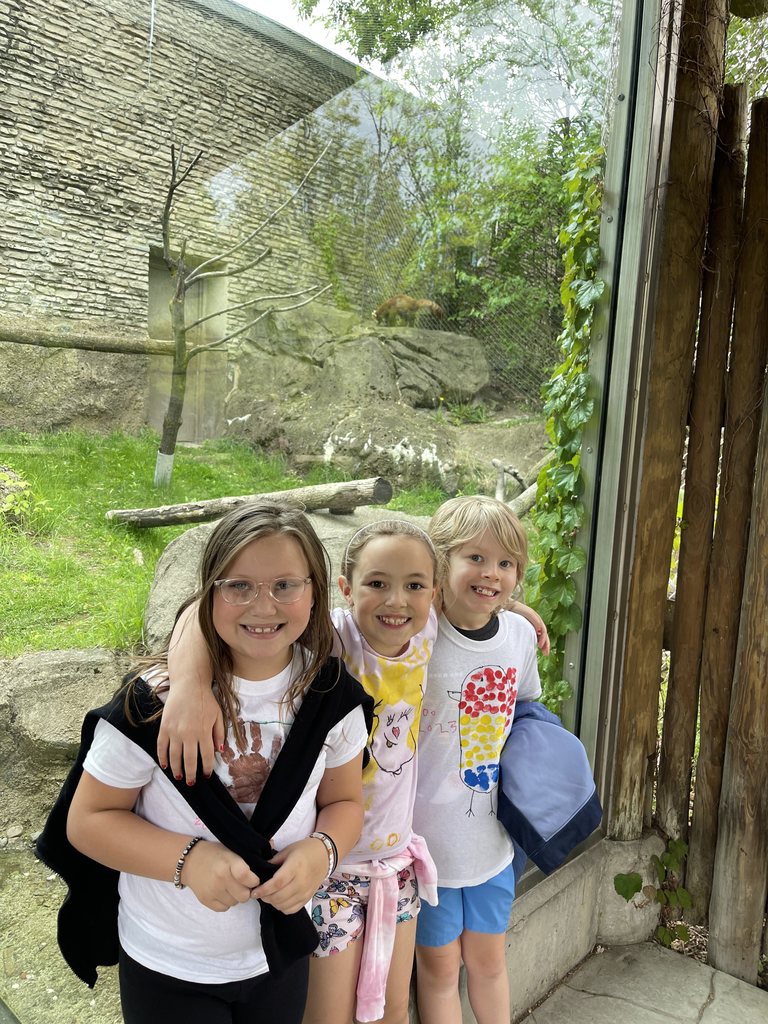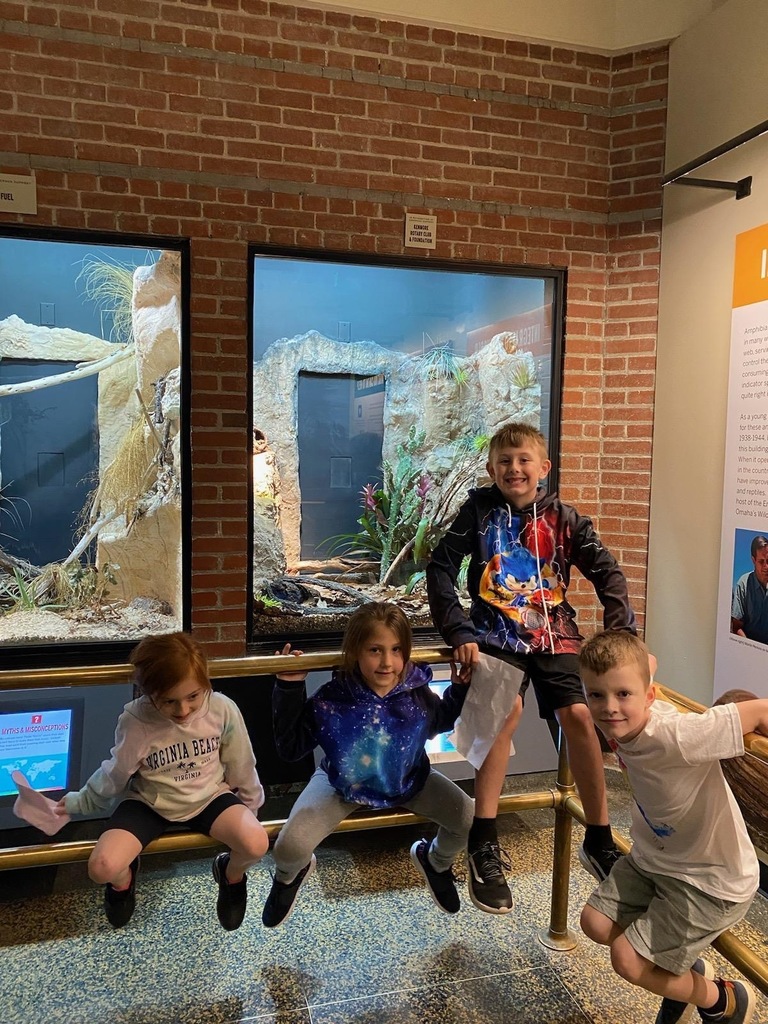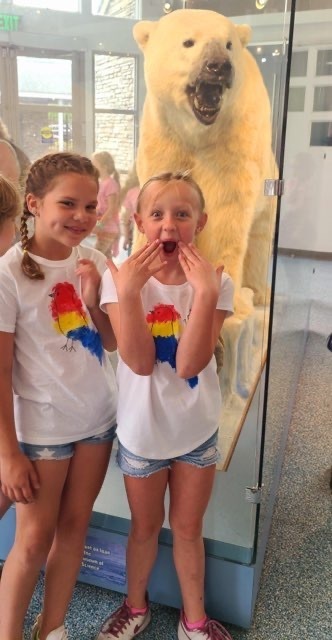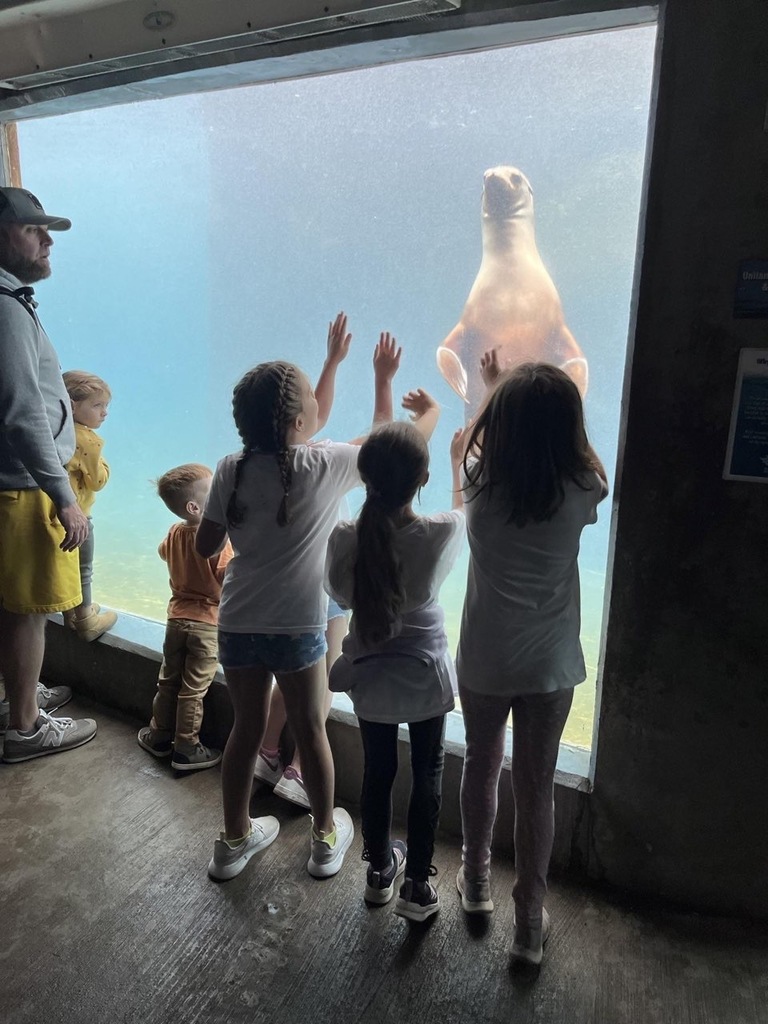 Due to the air quality in the area, and out of an abundance of caution, all outdoor after-school activities have been canceled for today, June 6. This includes football camp, track practice, and the modified baseball and softball games that were scheduled for this afternoon. All indoor after-school activities will go on as scheduled. Thank you.
If you drop your middle or high school student off in the morning or pick them up in the afternoon, chances are you've seen our crossing guard, Tammy Baker, manning the crosswalk to keep our students safe. Rain or shine, snow or sleet, Tammy is always there, stop sign in hand, ready with a smile, wave or uplifting word. Amanda Treichler, a Spanish teacher in our middle school, recently got to talking with colleagues about how Tammy's positivity helped get the day off on the right foot. "As I talked with more and more people, each one said the same thing - that she makes their day, starts their morning out in such a positive way and has helped put a smile on their face on mornings when they really needed it," said Treichler. "So I put out an email last week letting people know that if they would like to donate for a 'Thank You' gift for Tammy to send it my way." The response was overwhelming. "I received so many emails and messages from people about how Tammy has made their morning and day better with a simple act of kindness and positivity," said Treichler. "Yesterday morning we gave her flowers and her gift and a thank you card filled with all the messages. She was so touched and thankful. Such a great example of how small acts of kindness and positivity can make a difference and change other people's day." Thank you, Tammy, for making our days just a little brighter!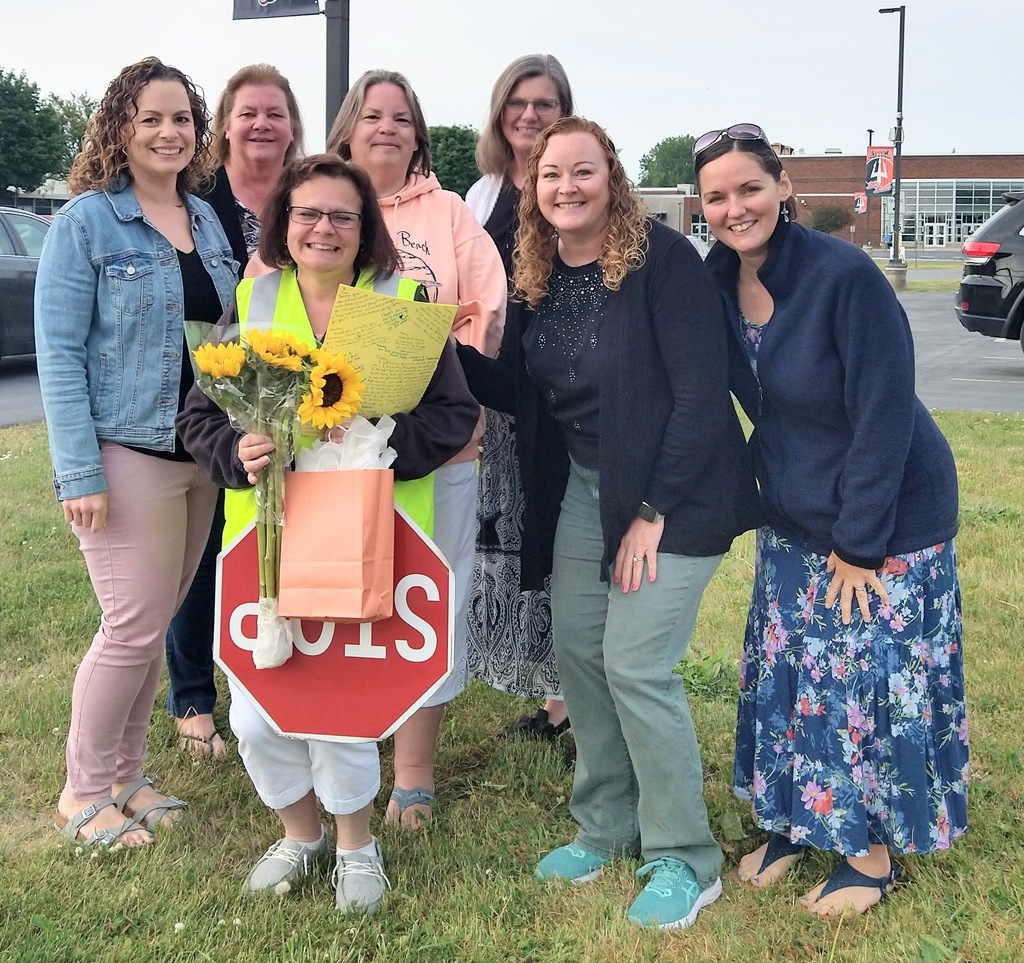 Best Buddies High School members provided a wonderful inclusive event for Attica Elementary School students late last month. Elementary students in Mrs. Stefani's classroom greeted their "buddies" from the high school with excitement and anticipation. Name tags were distributed and a "circle" time of get-to know you conversations provided interaction for all students. This was followed by outside activities in groups and 1-1 partners. A parachute with balls, hula hoops, bubbles, chalk, jump ropes, tag, and kickball were some of the opportunities that encouraged teamwork and relationship-building for all students. The day ended with popsicles, fist pumps, high-fives, and a lot of smiles. Such a great day! (Photos courtesy of Debbie Stanton)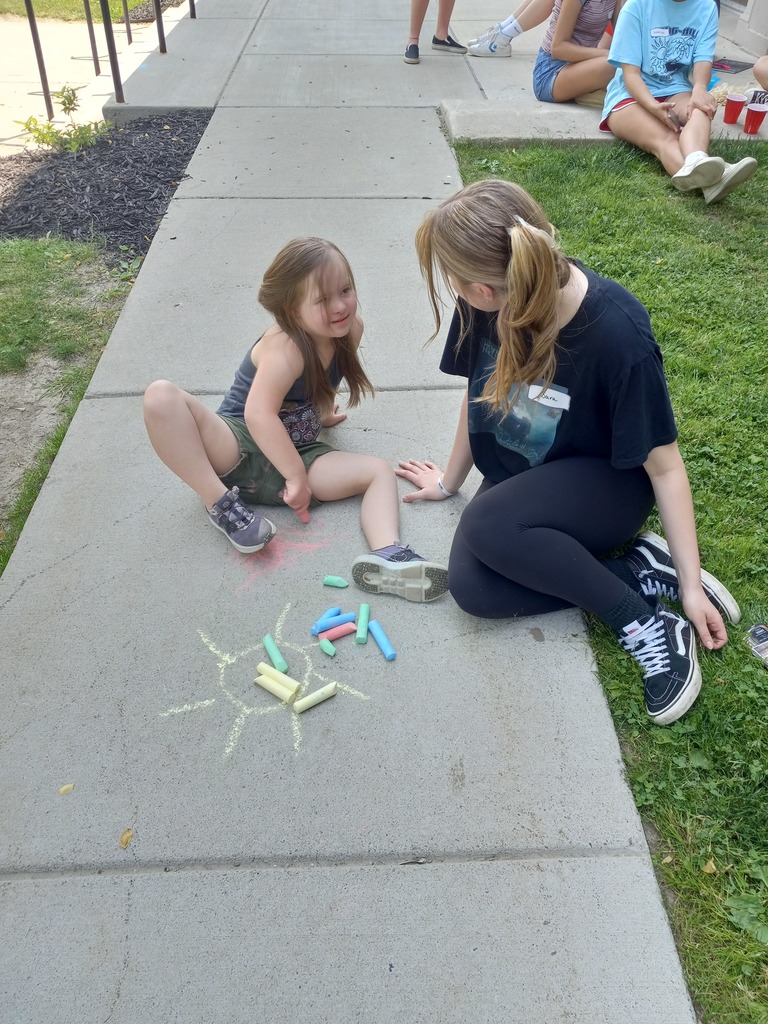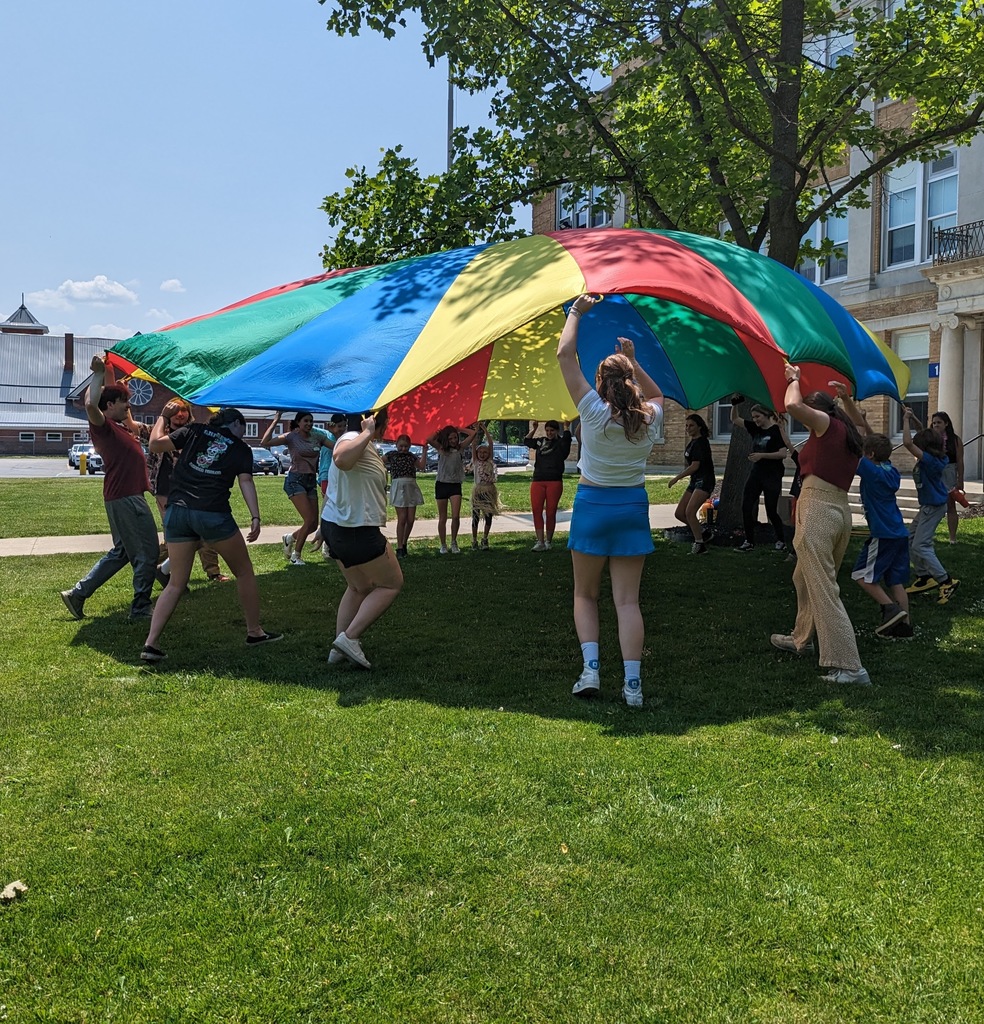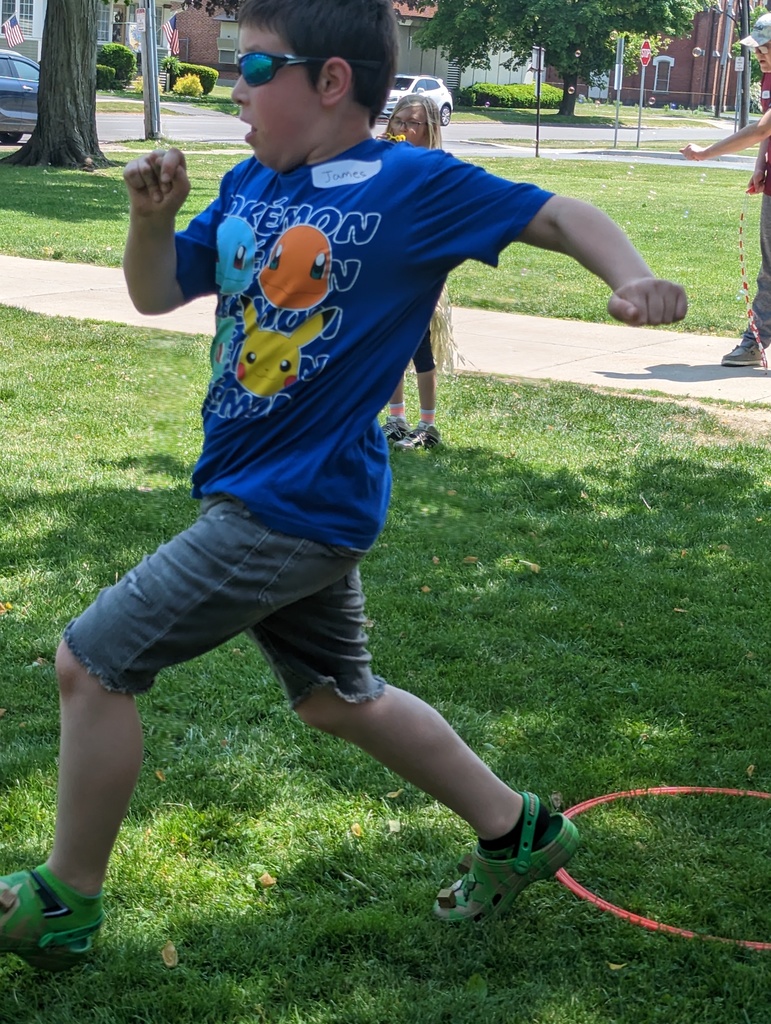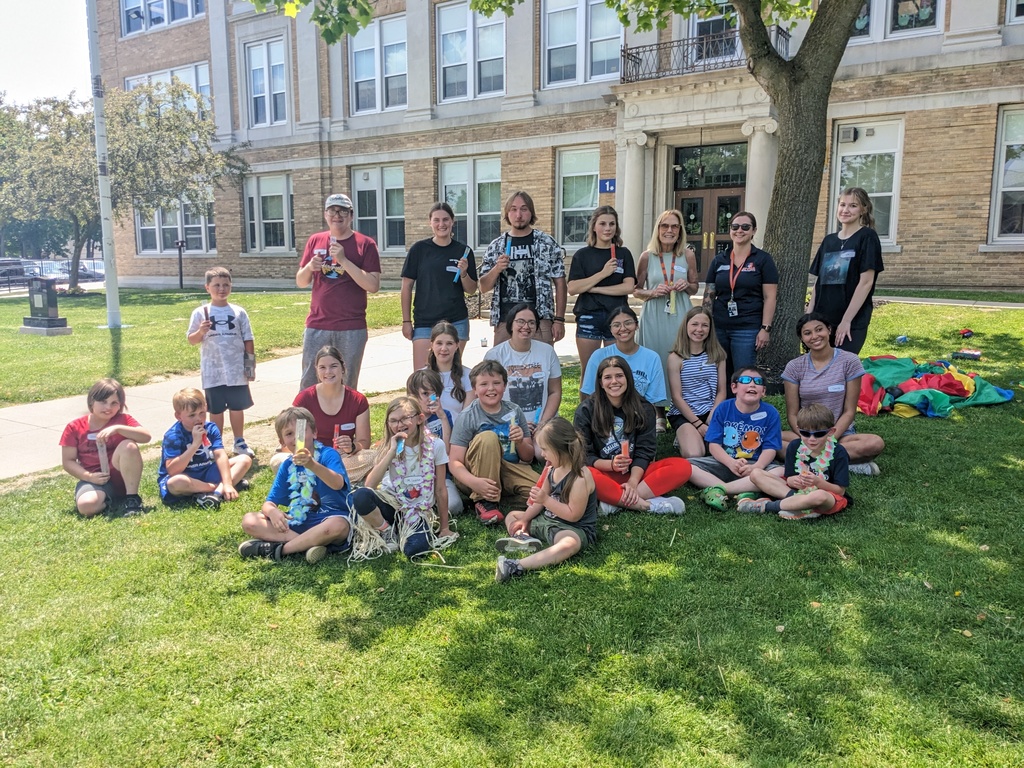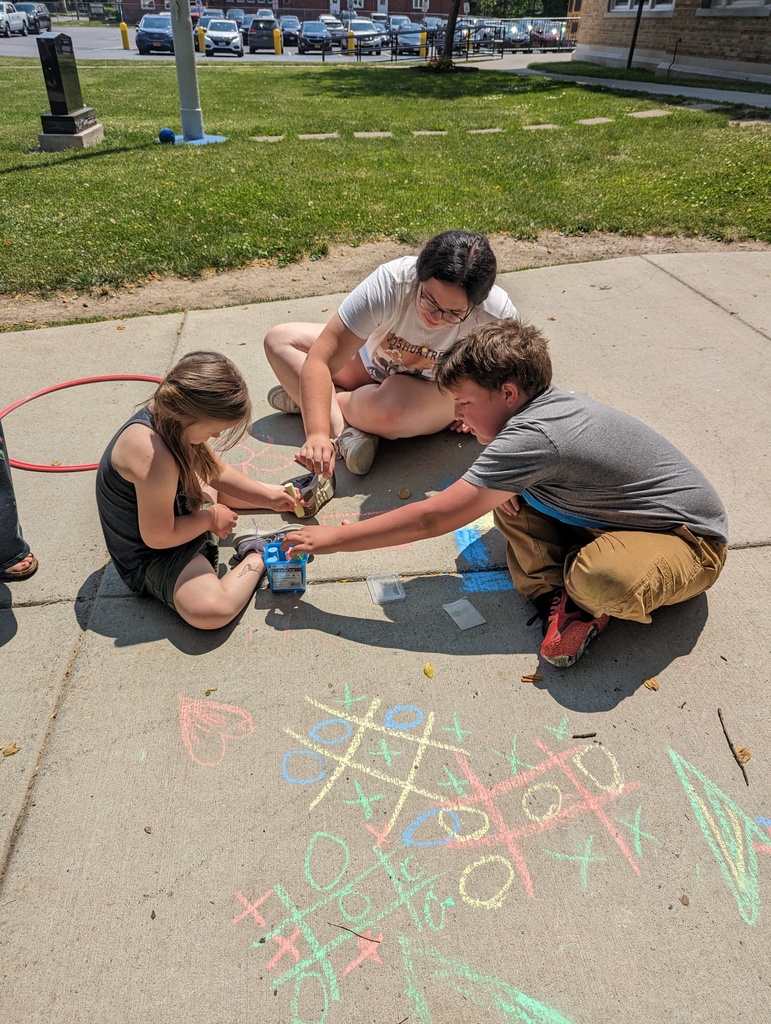 Our middle school students had a great time at the annual Student Council Carnival last month. See for yourself! (Photos courtesy of Elizabeth Kowalski)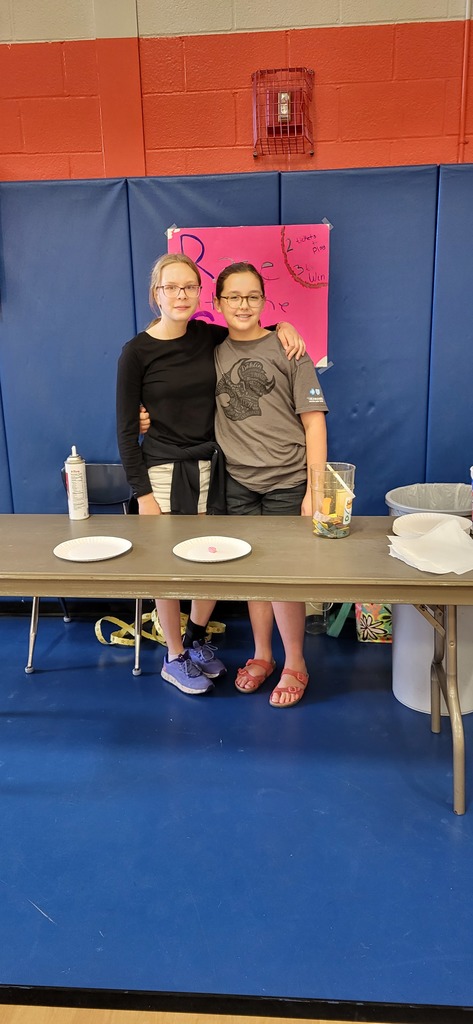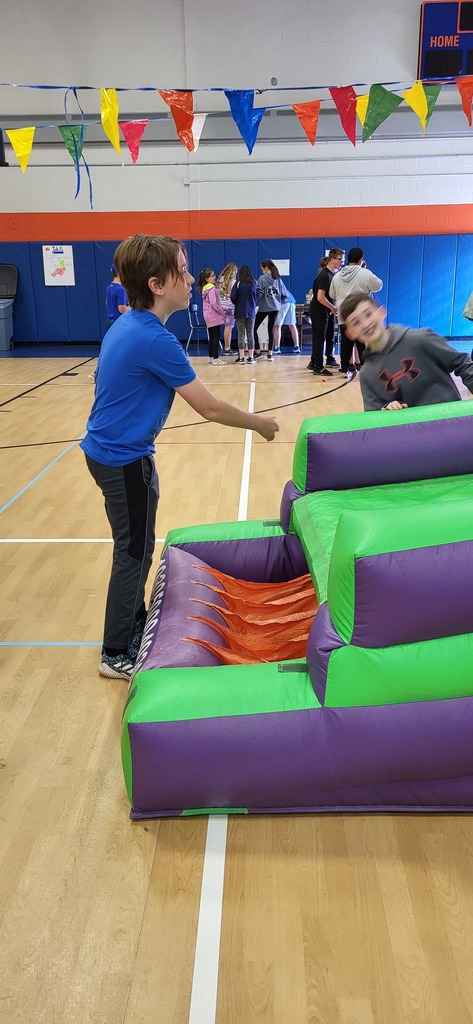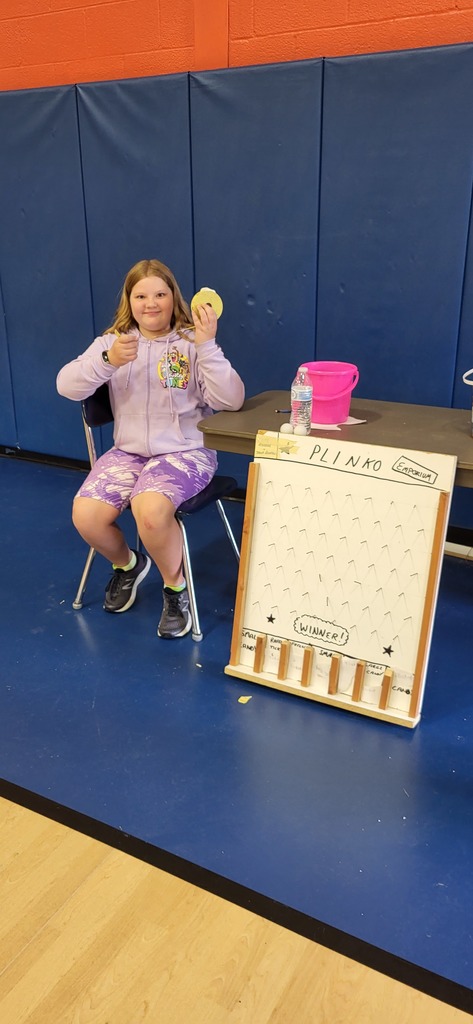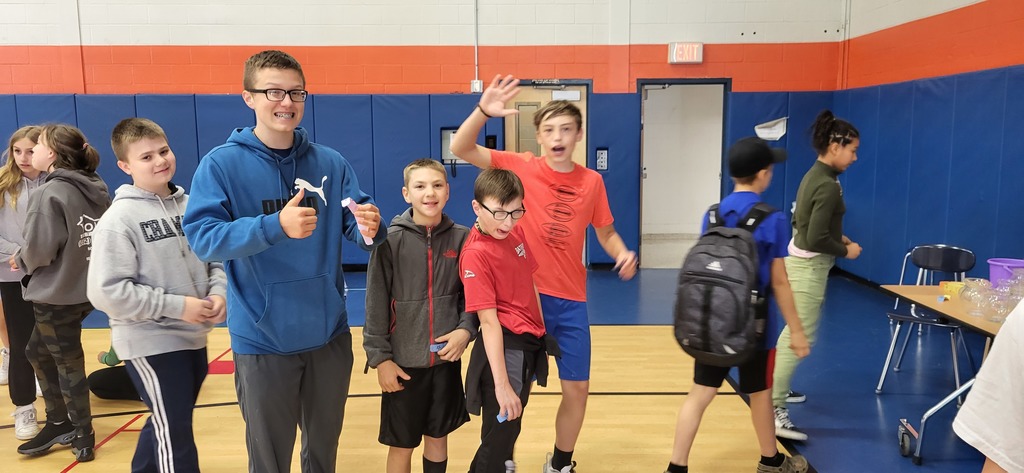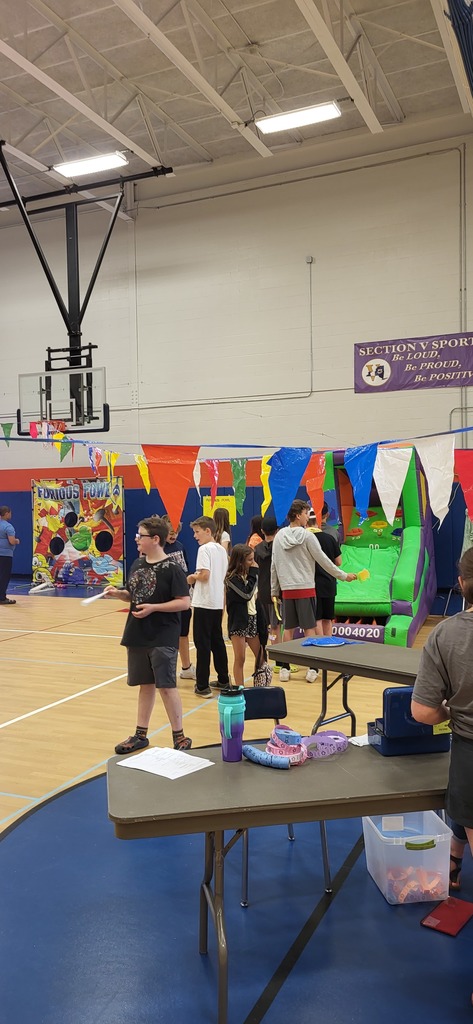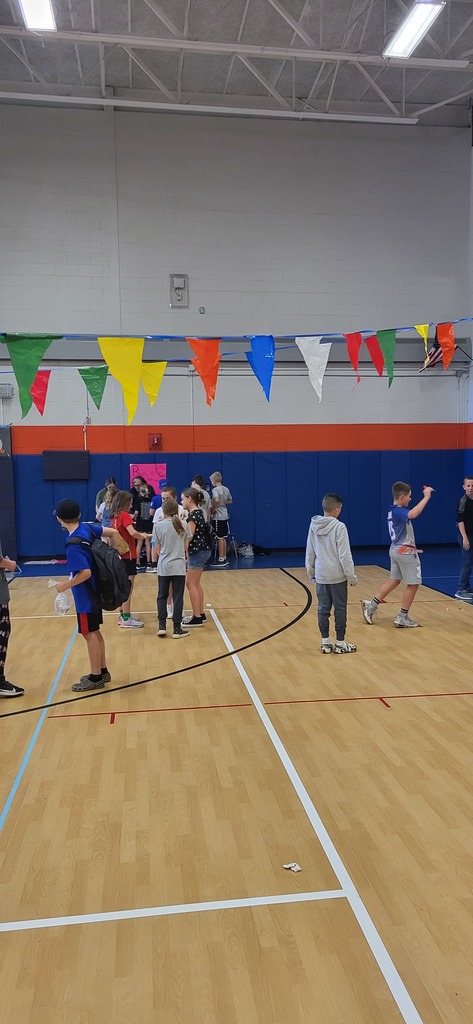 Session 4 of our FREE Total Body Workout Class is starting soon! The one-hour class consists of low-weight, high-rep intensity sets to fun music and is designed to target all the major muscle groups, leaving you feeling fit and toned! Dates and times are listed below. Classes take place in the Attica Elementary School multi-purpose room. Click on the link to sign up today! • Thursday, June 8 from 4 to 5 p.m. • Tuesday, June 13 from 5 to 6 p.m. • Thursday, June 22 from 4 to 5 p.m. • Tuesday, June 27 from 5 to 6 p.m. Link:
https://docs.google.com/forms/d/e/1FAIpQLSdqCug7uimwy9PlqG_xwG2W3eLDTvHpVTanagyvtbAF4B9mew/viewform
Congratulations to Attica senior Dan Bialek as he will be continuing his education this fall at Alfred State College. Dan will be part of Alfred's electrician program and also a member of their men's baseball team. On behalf of the Attica Central School District and the athletic department, we would like to wish Dan the best of luck as he embarks on this next chapter of his life.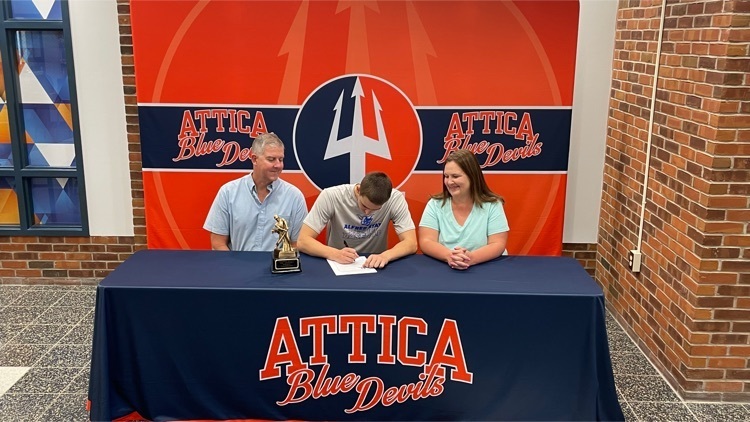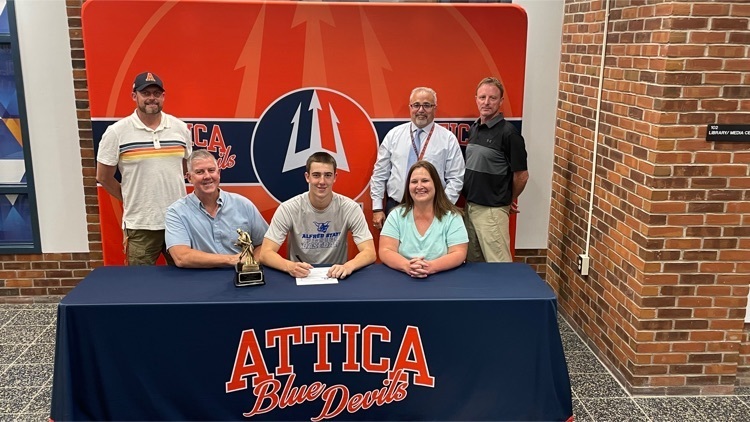 Shout out to sixth grader Bryton Scripp, who may just have earned himself the entirely fictional gym class kickball MVP award for his dominating performance last Friday. Bryton was out there kicking deep shots from behind home and covered the infield like a blanket. Impressive stuff.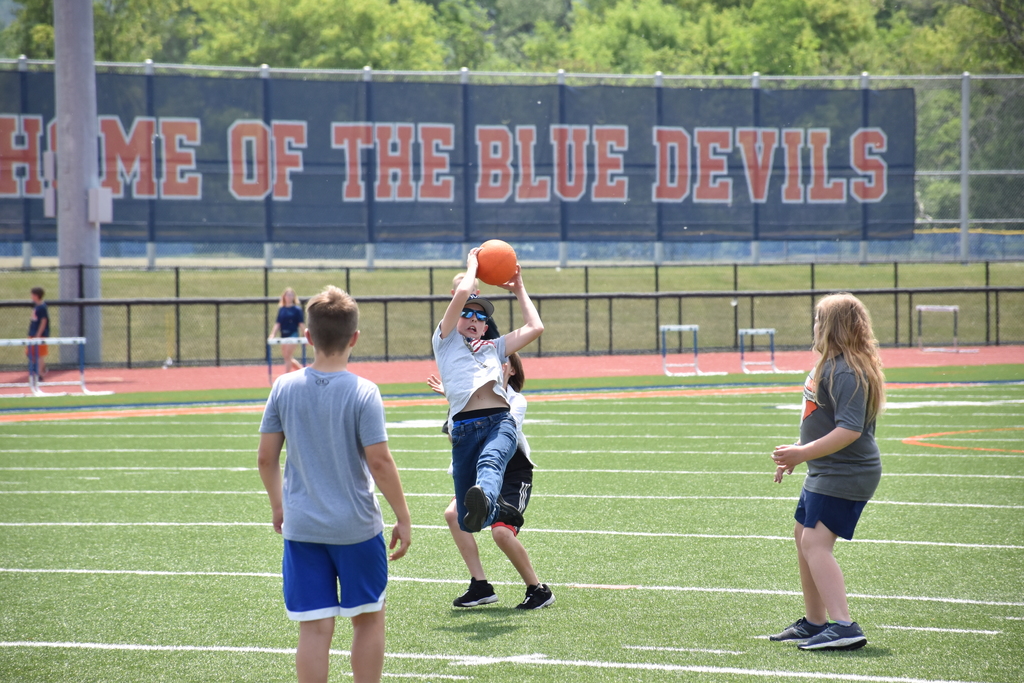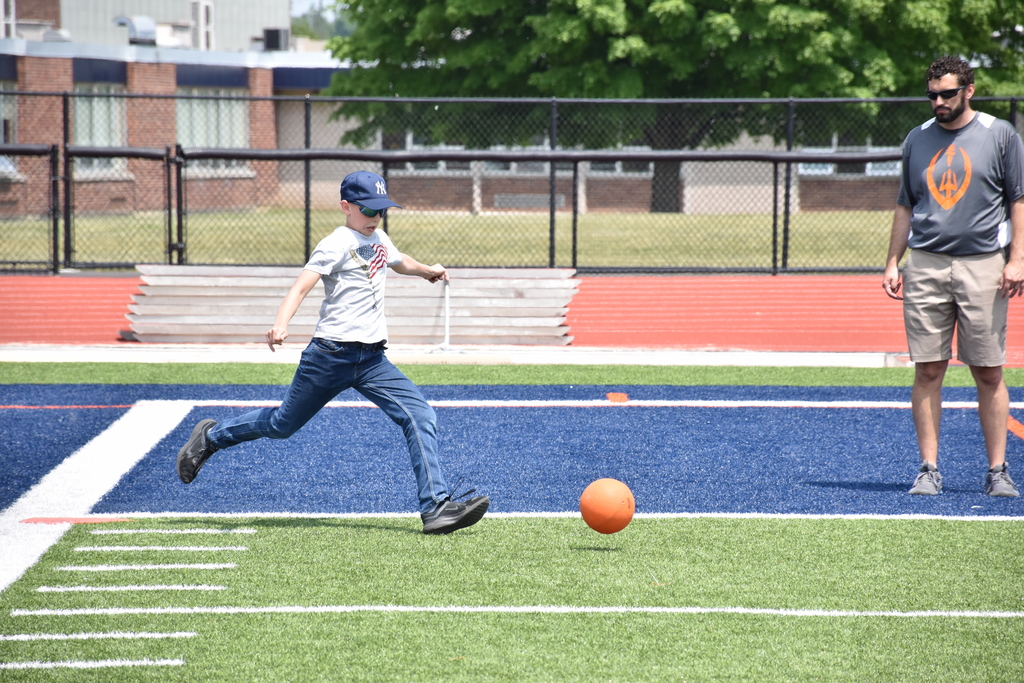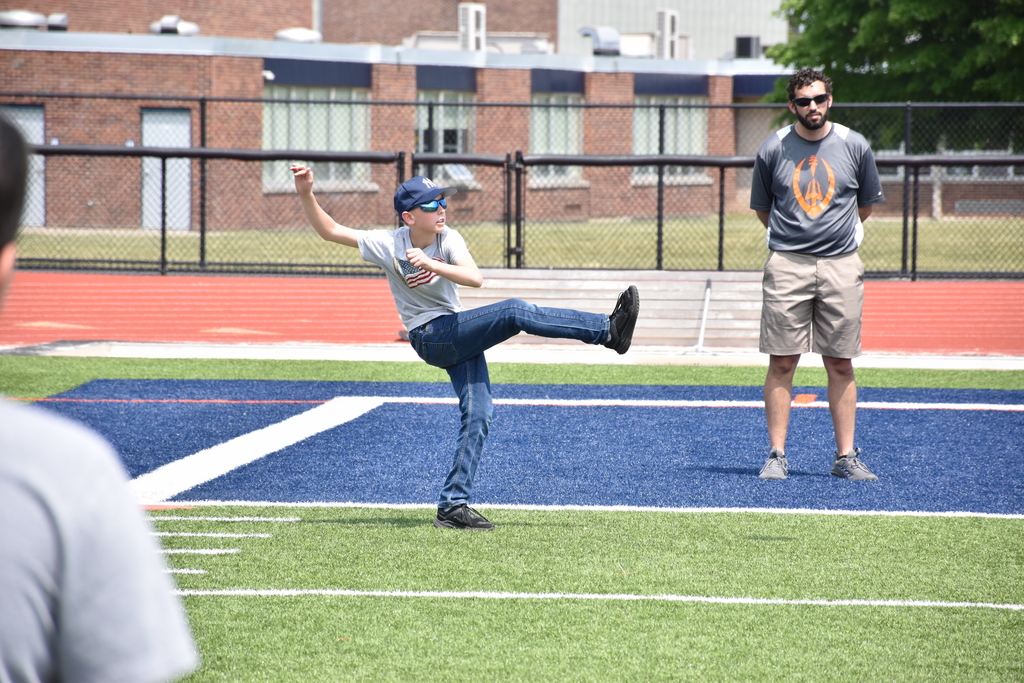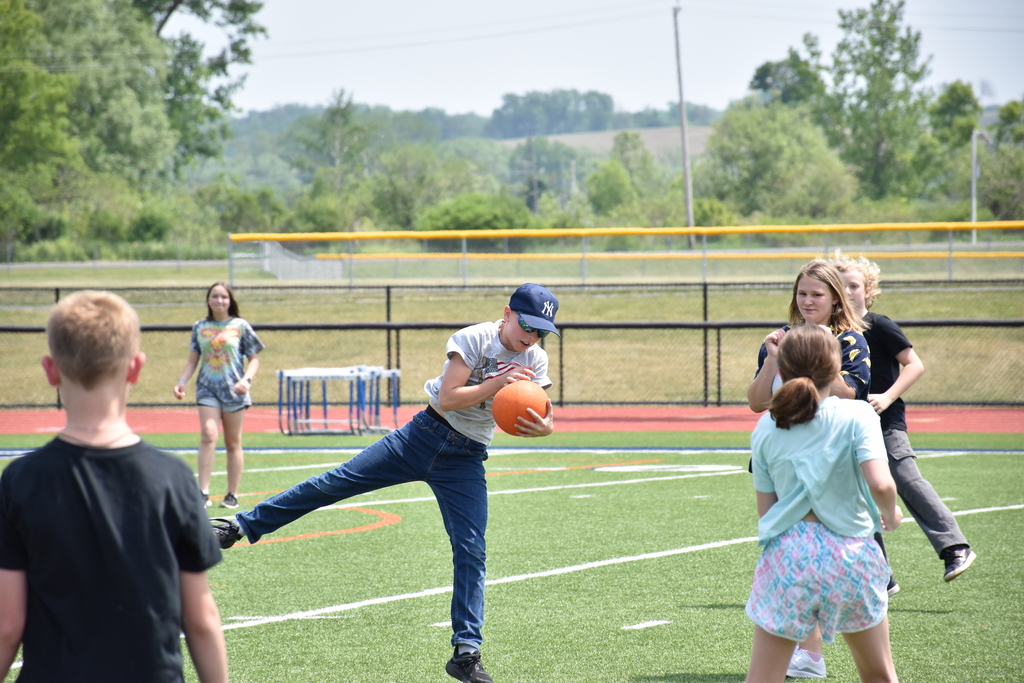 Best of luck to our 24(!!!) track and field athletes as they travel to VanDetta Stadium in Batavia this afternoon for Section V's State Qualifier Meet. Events start at 4:45 p.m. today. Digital tickets are required for entry. They cost $7.30 and can be purchased online at the link below. C'mon now, Blue Devils - time to get it! Link:
https://gofan.co/app/events/987816?schoolId=NYSPHSAAV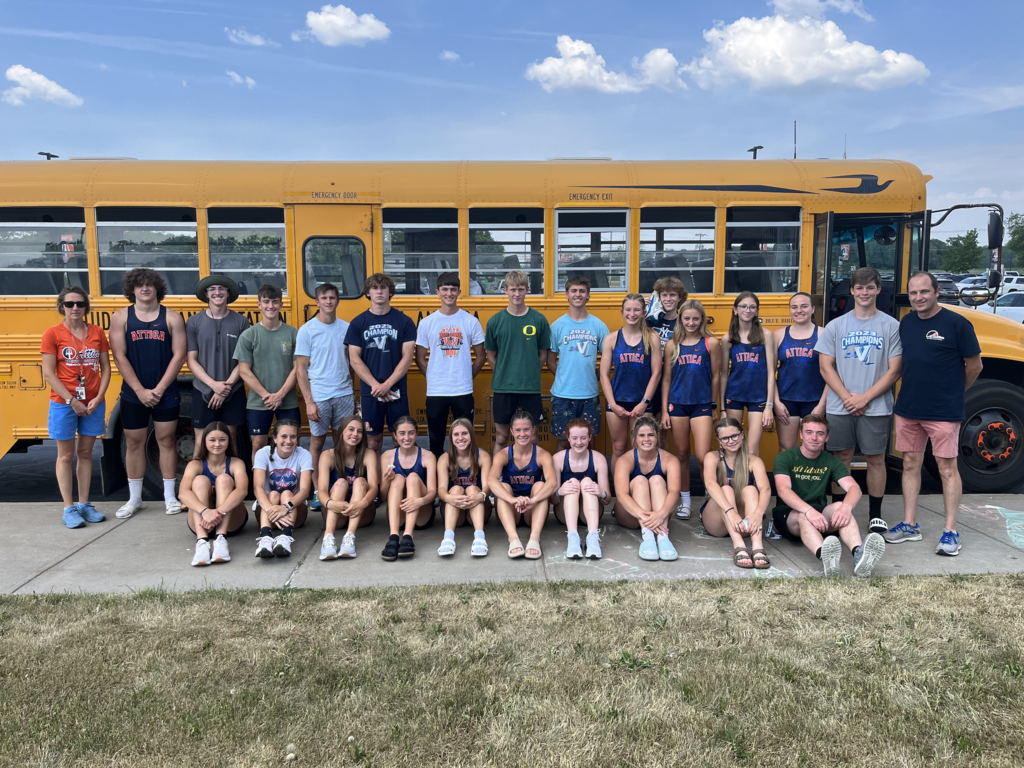 The sixth grade's annual Wax Museum is definitely one of our favorite days in the Middle School. Where else are you going to bump into Frida Kahlo, Jimi Hendrix and Serena Williams - all in the span of 15 minutes?!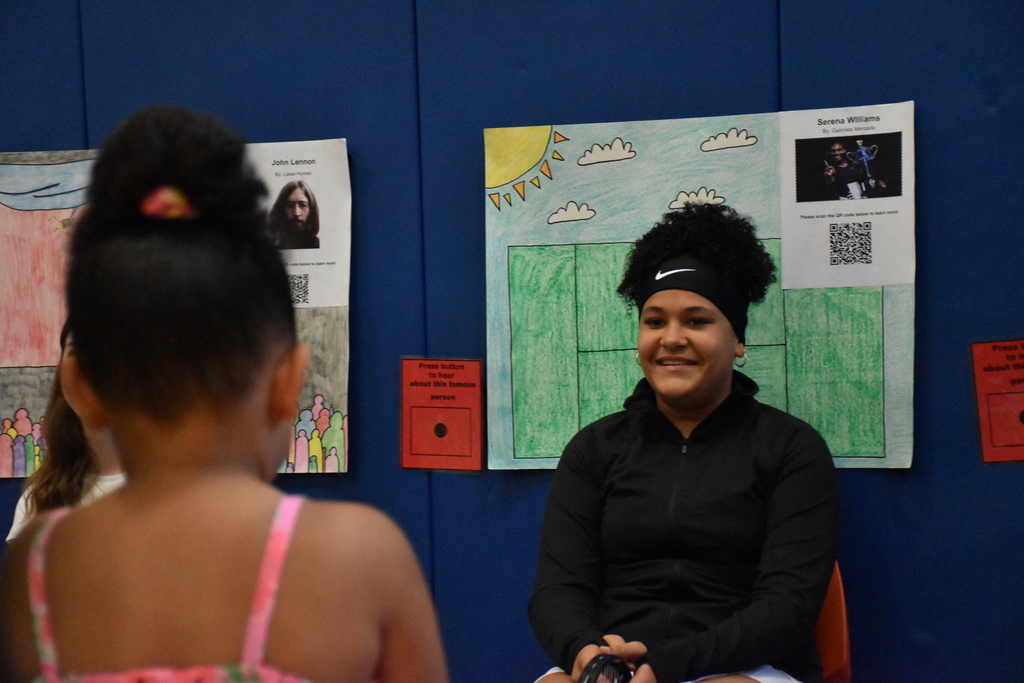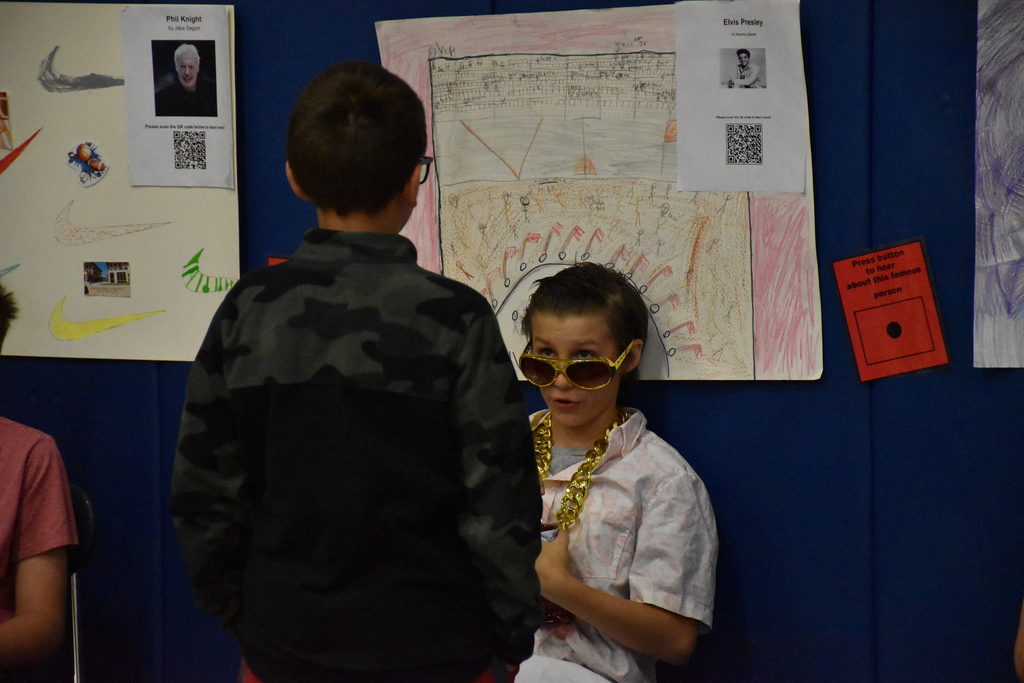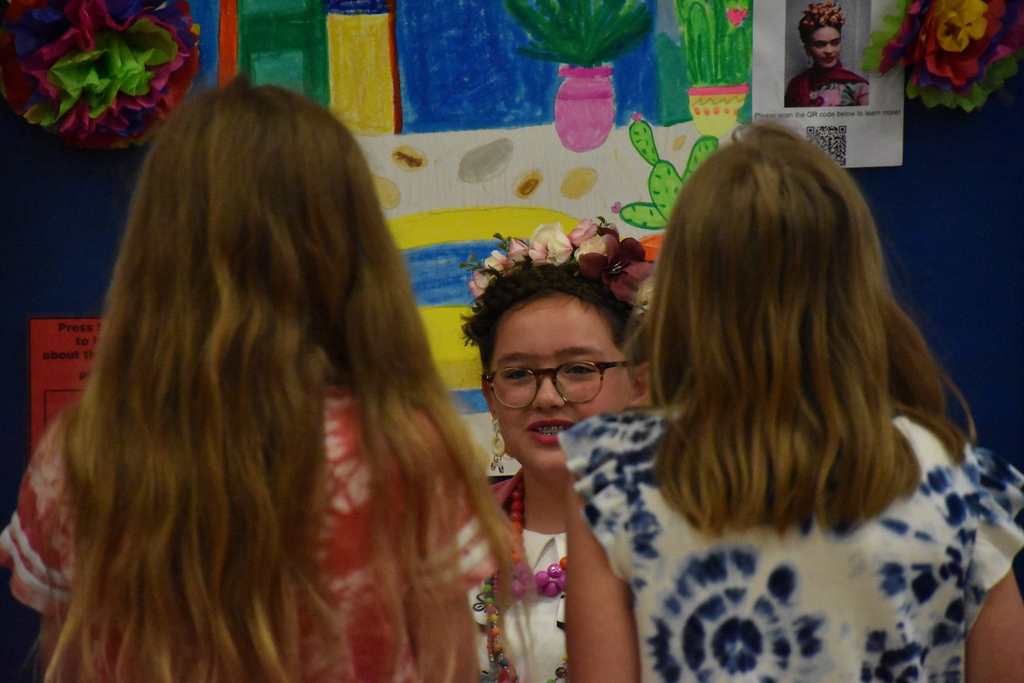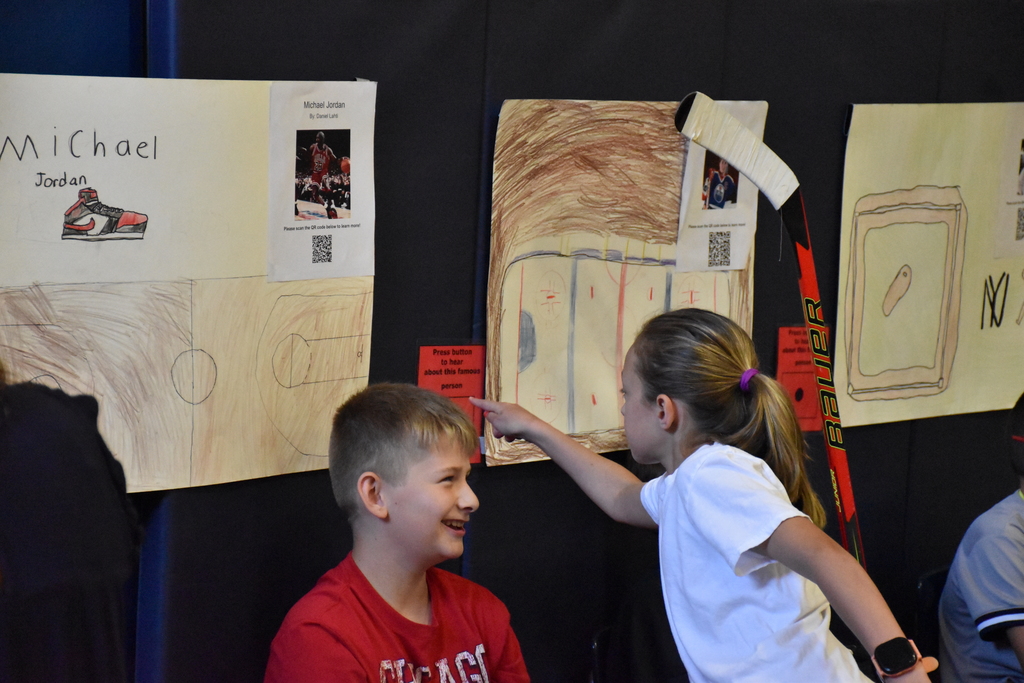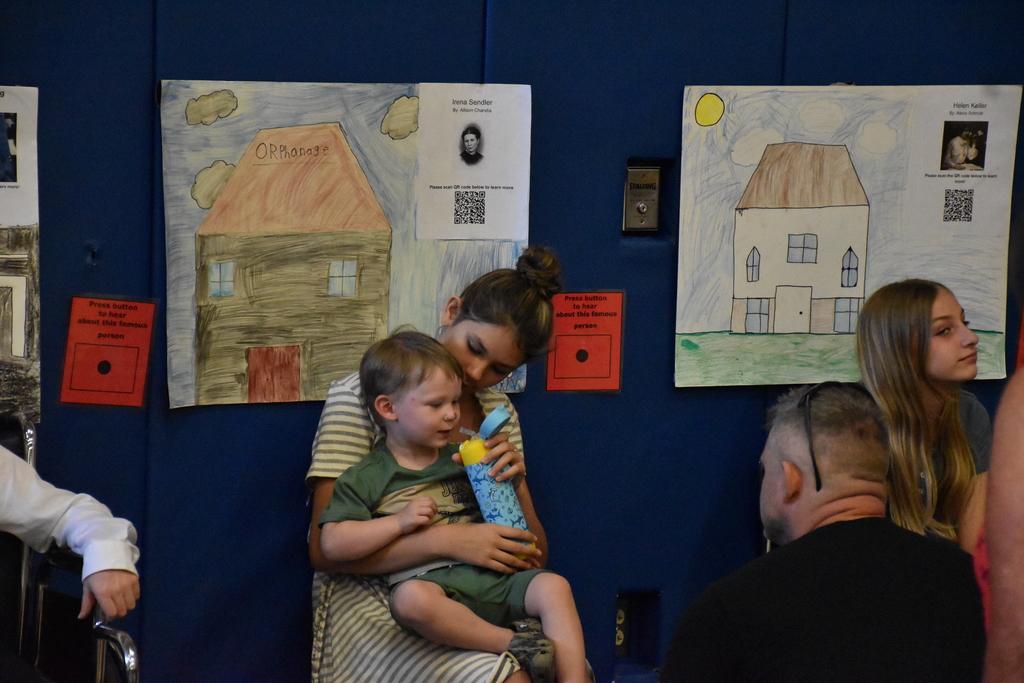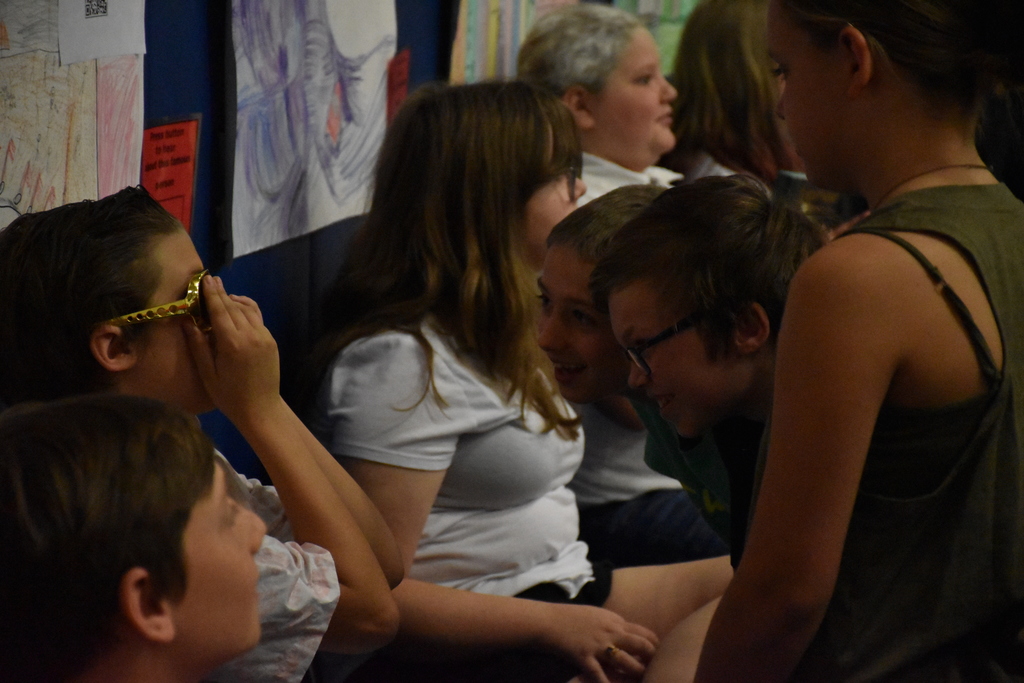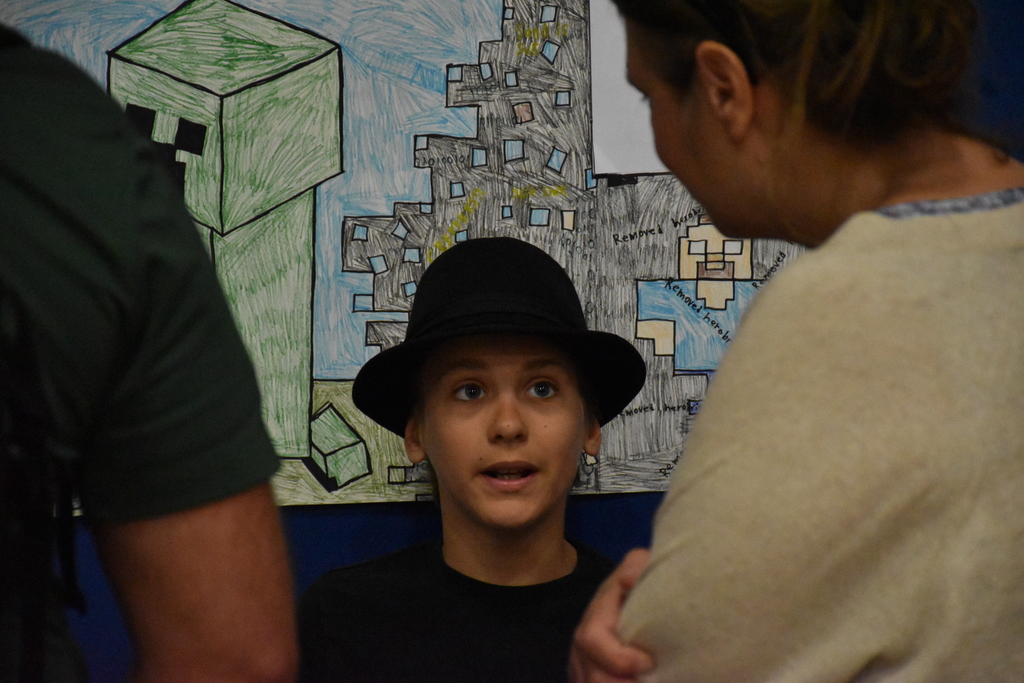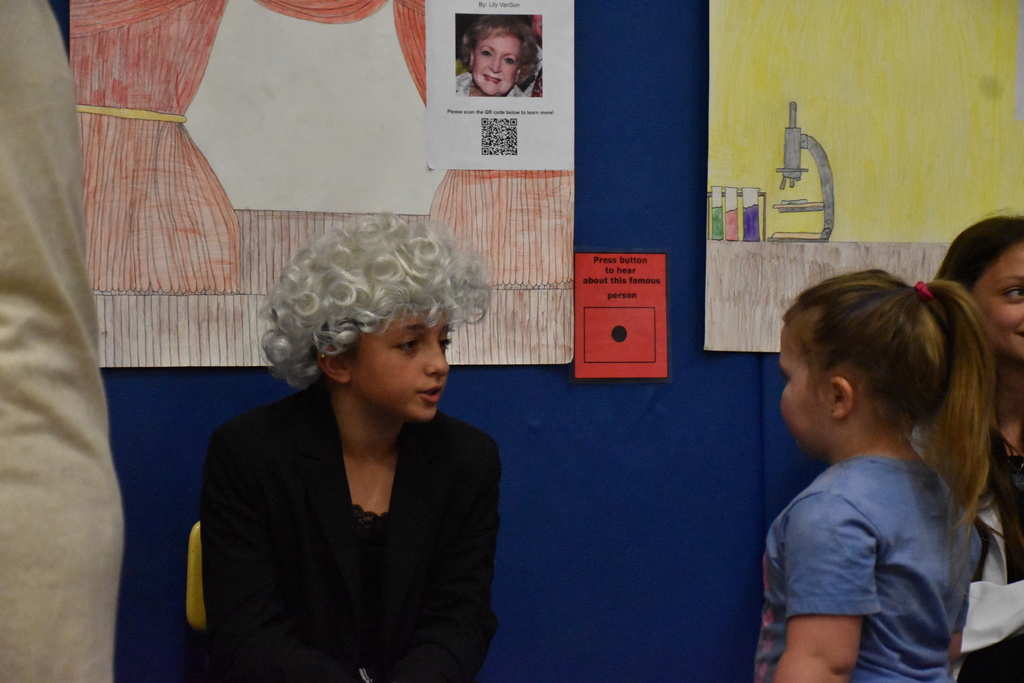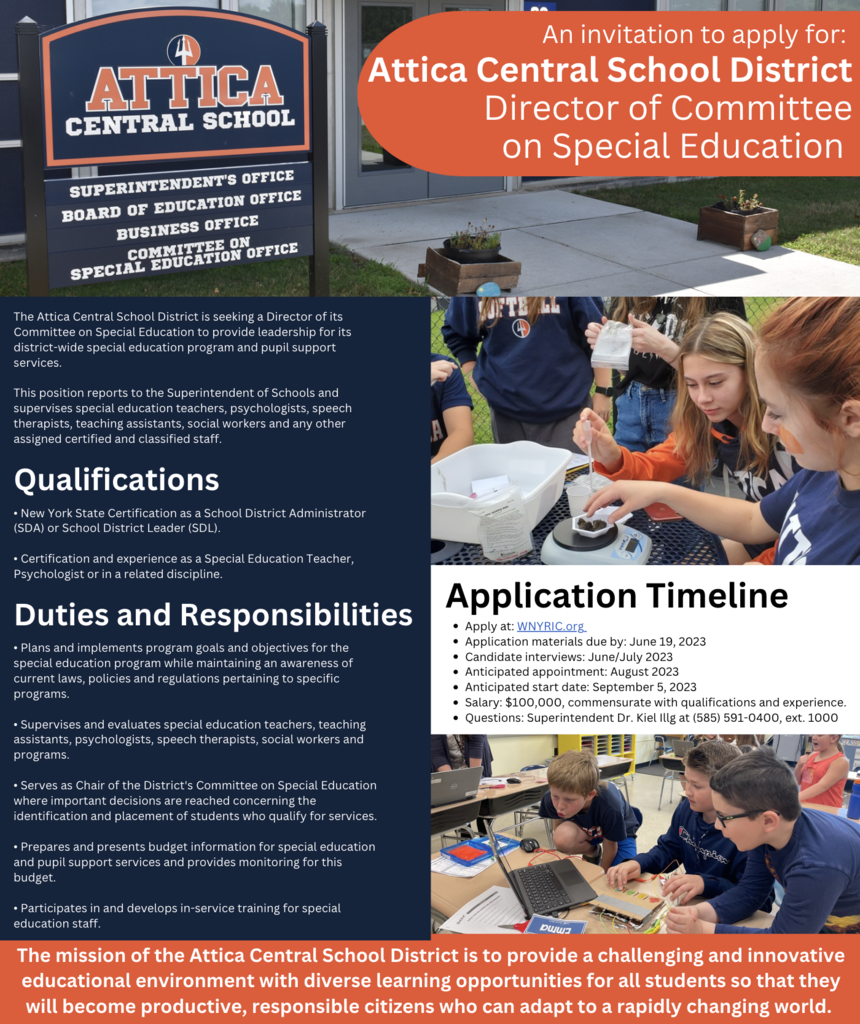 Seniors braved the frigid, white water of the mighty Genesee River Wednesday during their senior picnic at Letchworth State Park. Many thanks to Becki Peters for these great shots and to Adventure Calls Outfitters for showing our seniors a great time!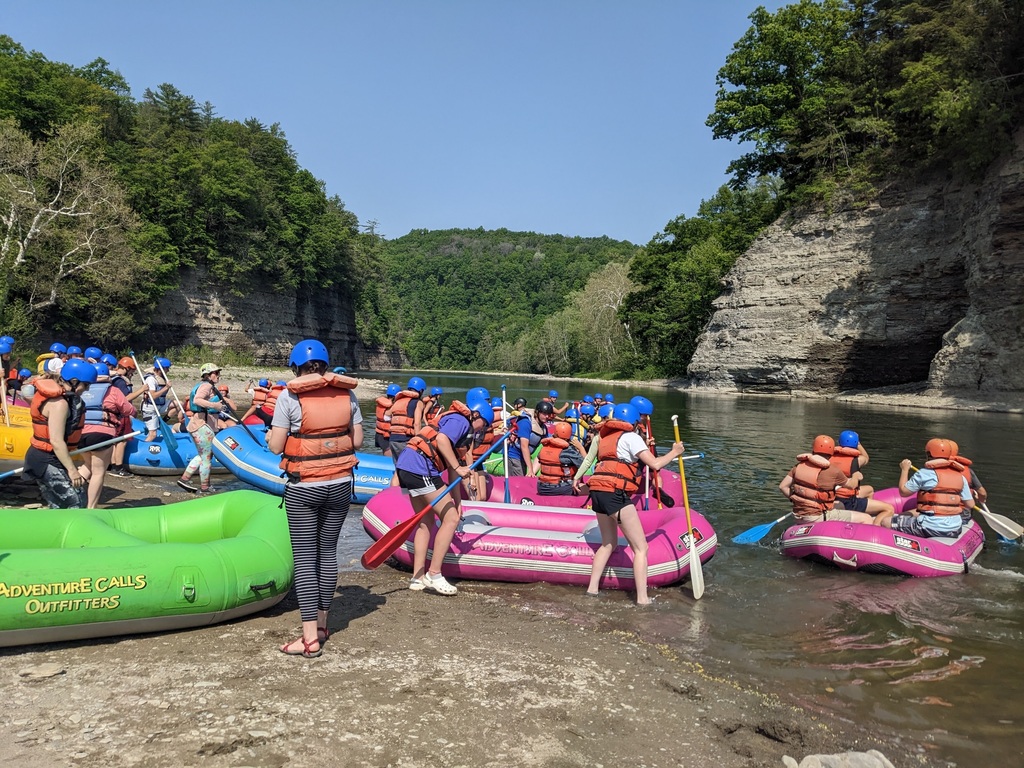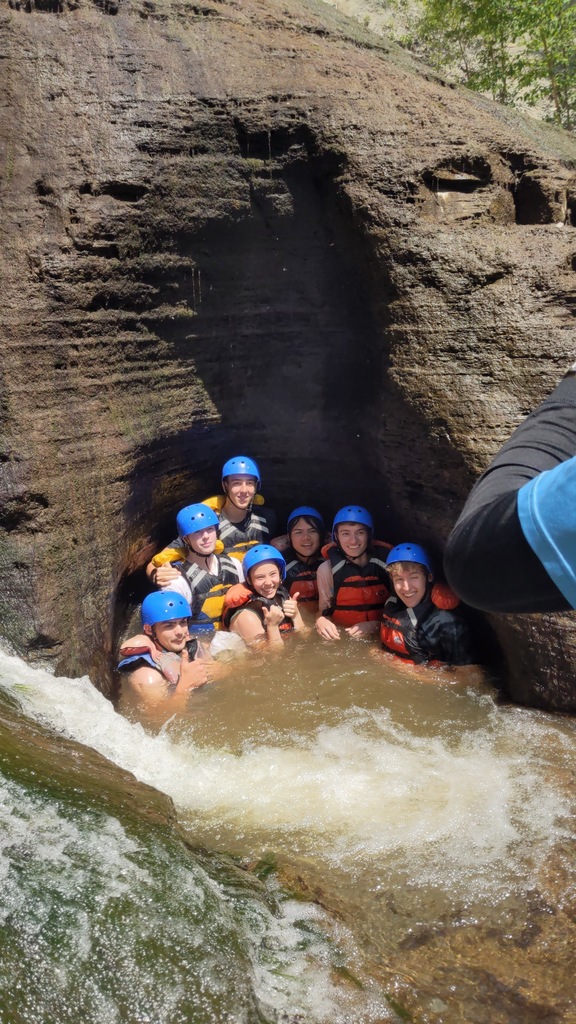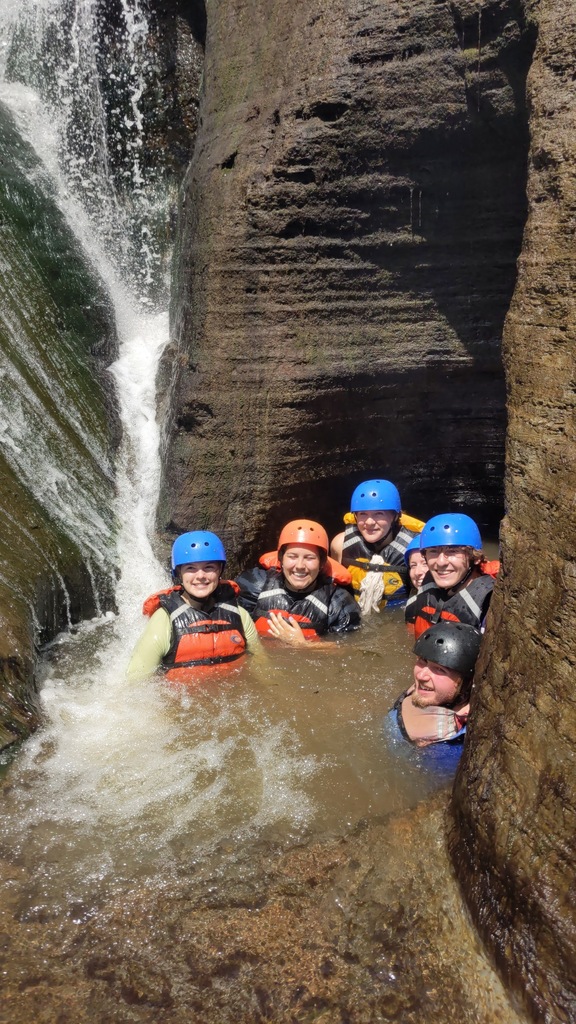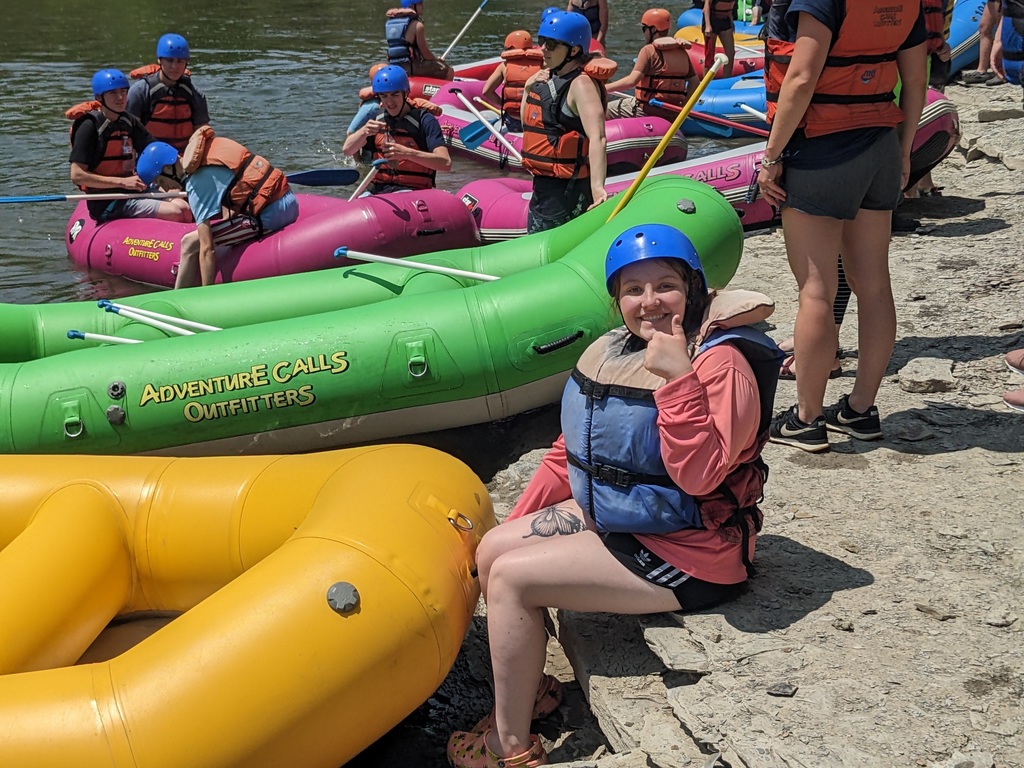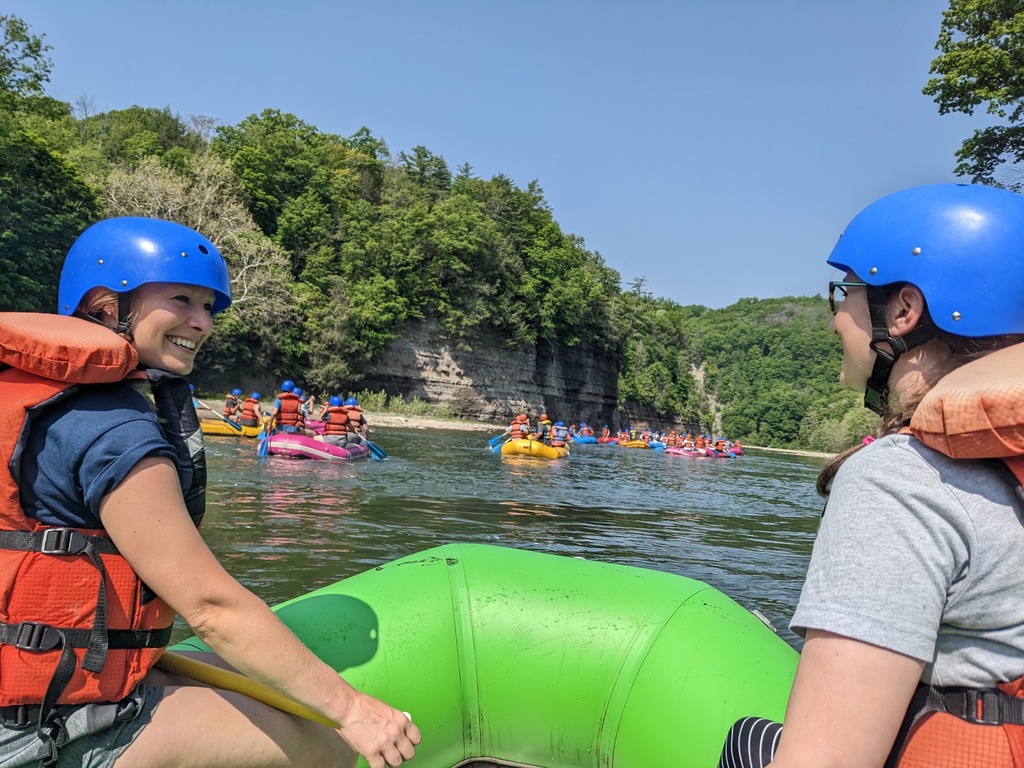 Our second annual Live Long, Stay Strong Wellness Fair is in the books! We welcomed more than 100 people to our campus last week and played host to three dozen vendors. Attendees described the fair as "amazing," "fantastic" and "informational." Many thanks to all our community partners who helped make the fair such a success! (Photos courtesy of Tricia Janes)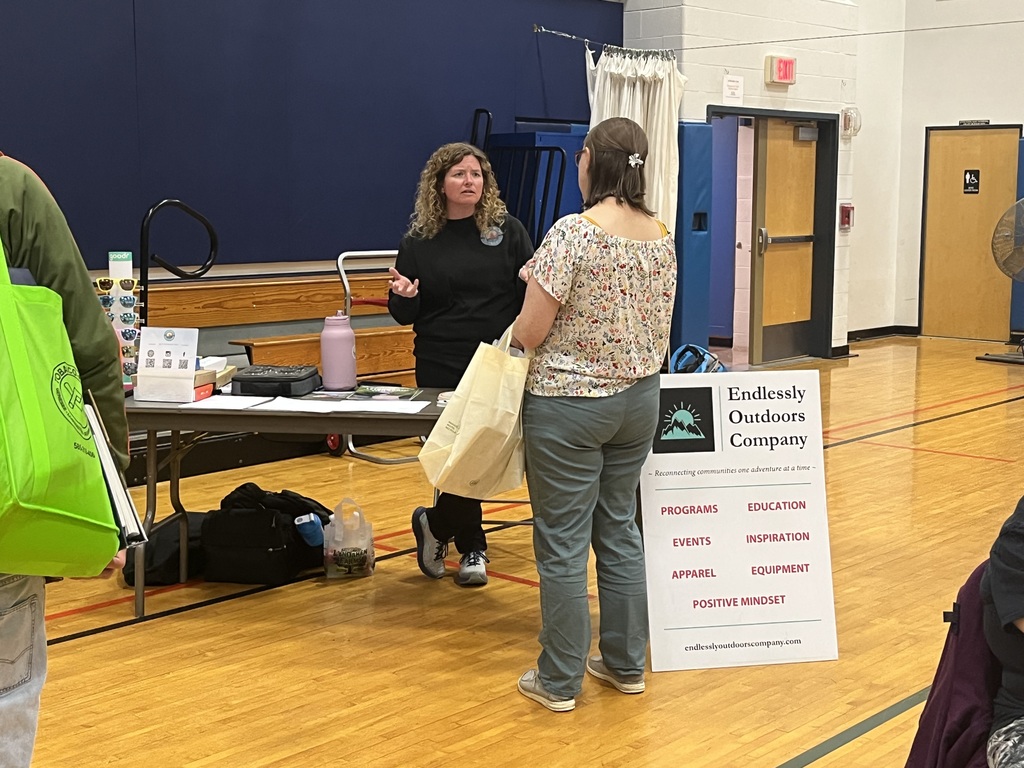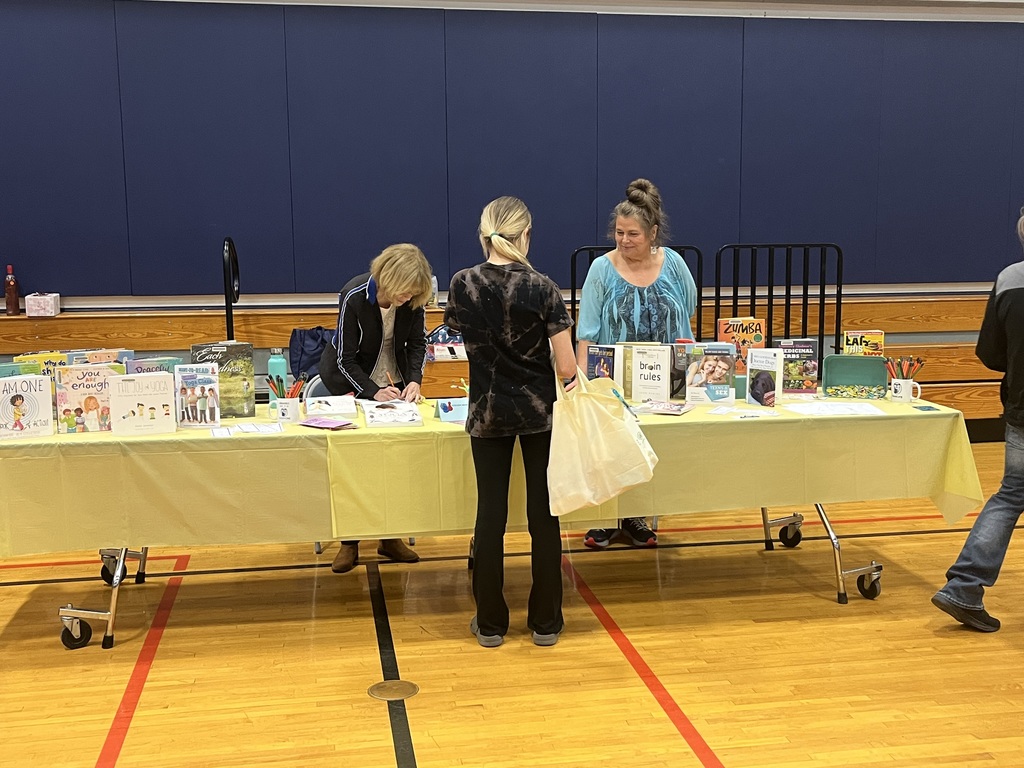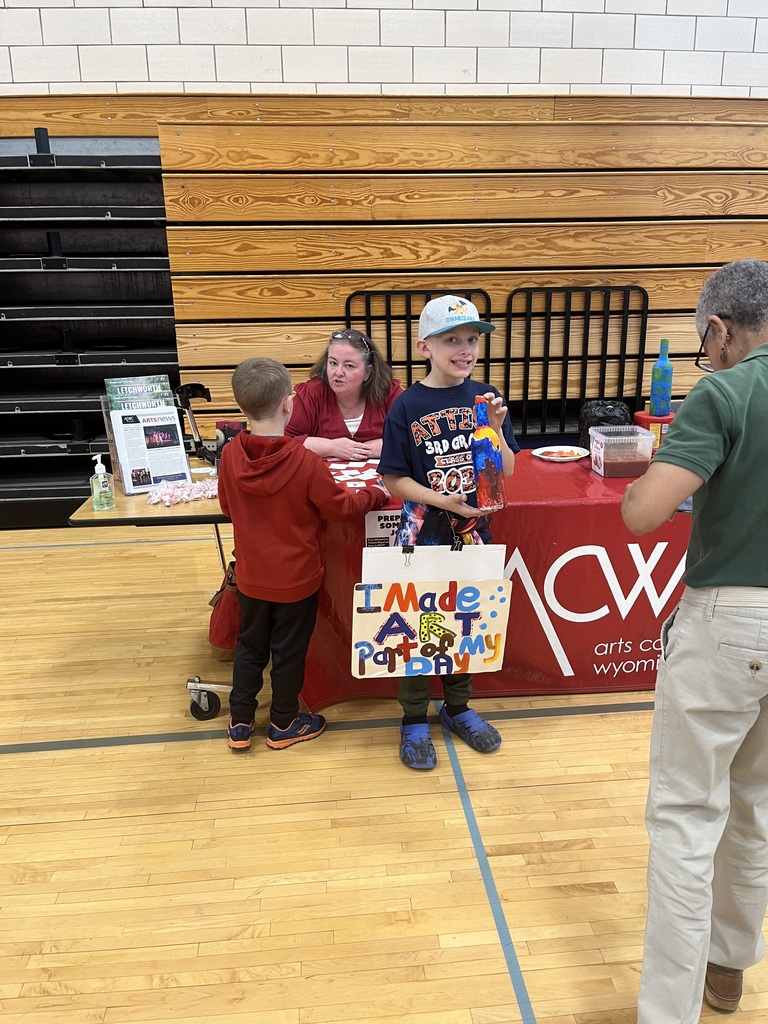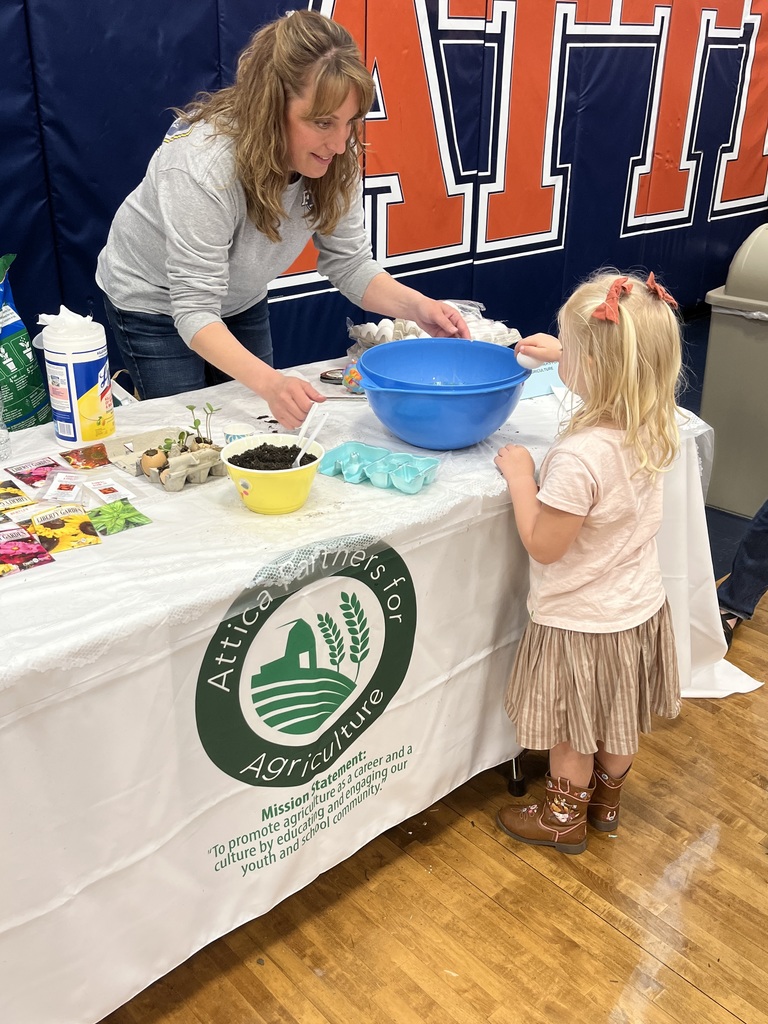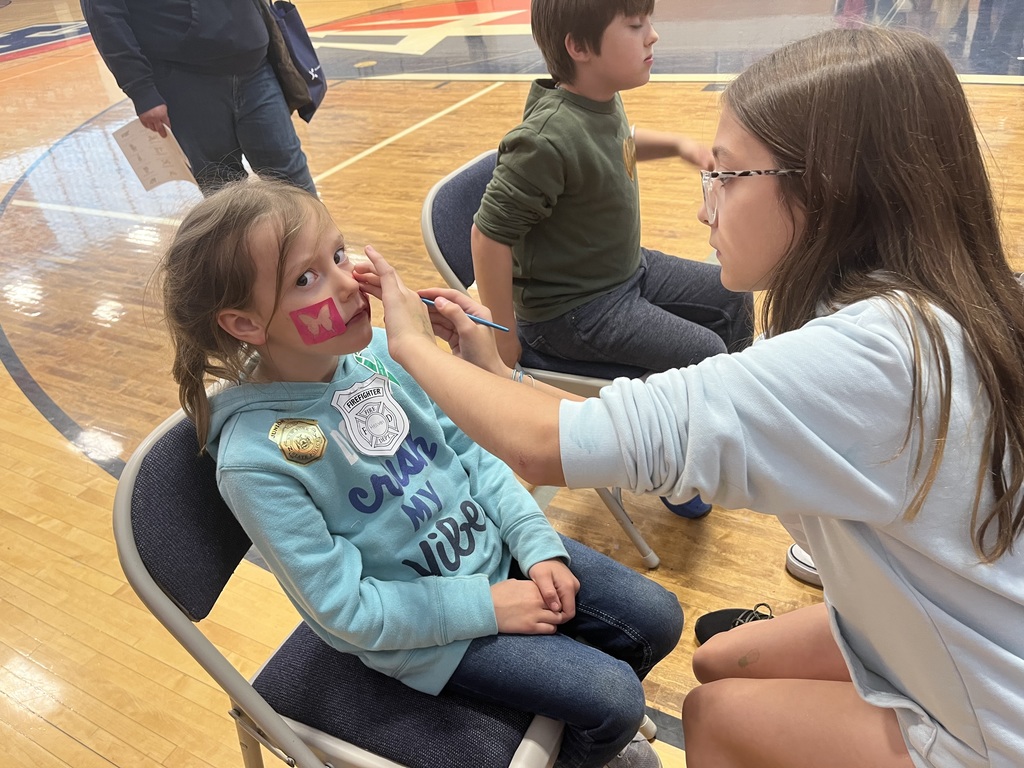 Our Mighty Marching Blue Devils did their part to help honor and remember fallen service members yesterday during Memorial Day parades in Attica and Cowlesville. (Photos courtesy of Amanda Hofheins)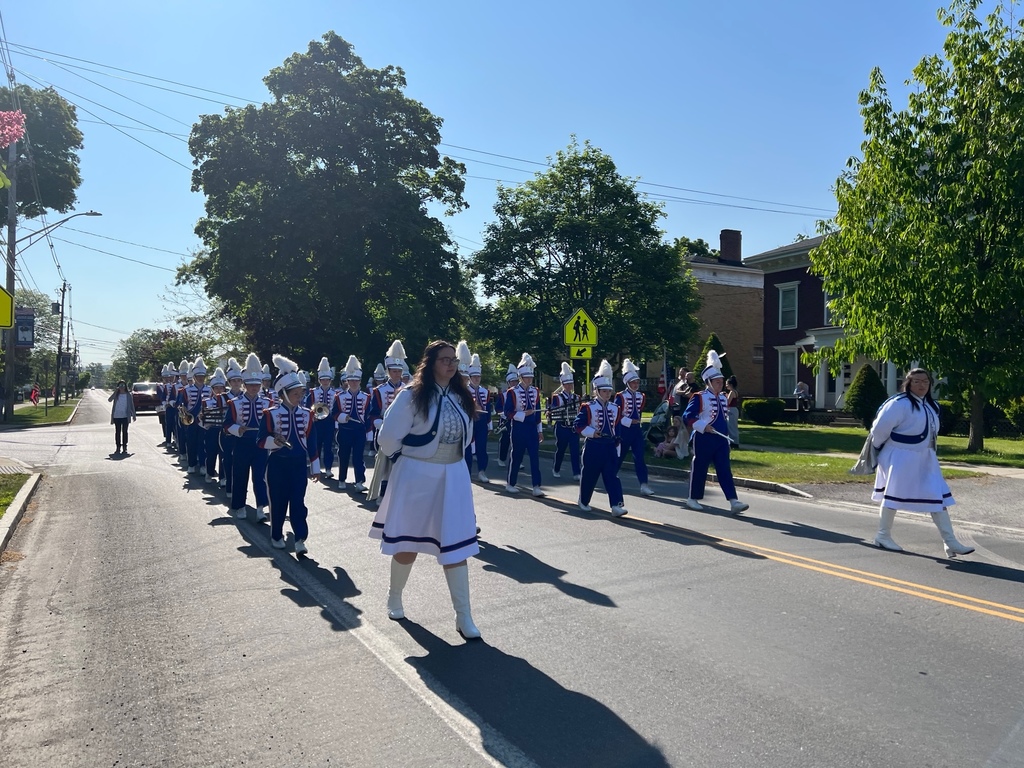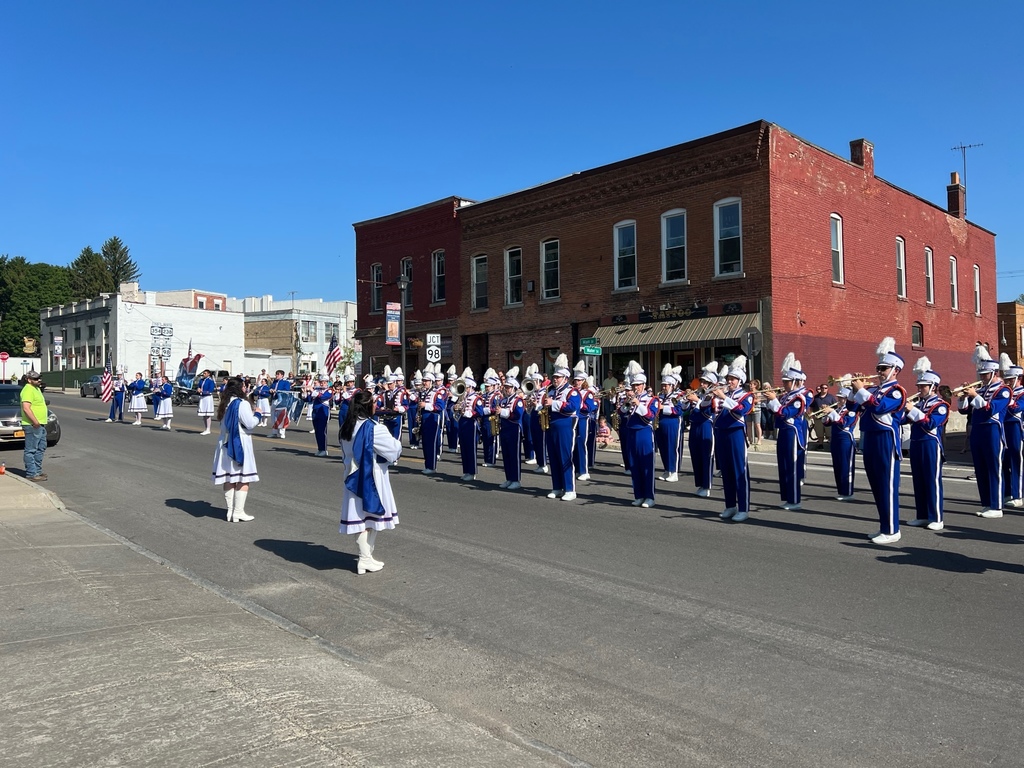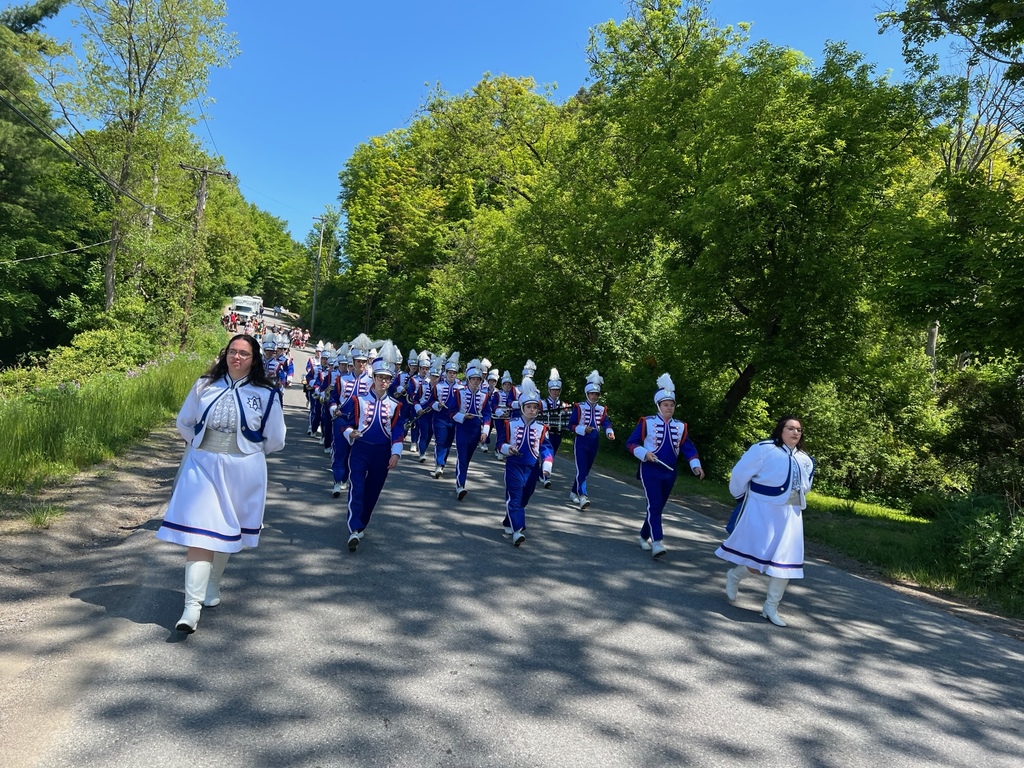 Congratulations to our Physical Education Students of the Month for May, senior Anya Clark and sophomore Logan Albano! Anya and Logan were selected for exhibiting positive behavior during physical education class, showing a desire to learn new skills, demonstrating sportsmanship and discouraging bullying.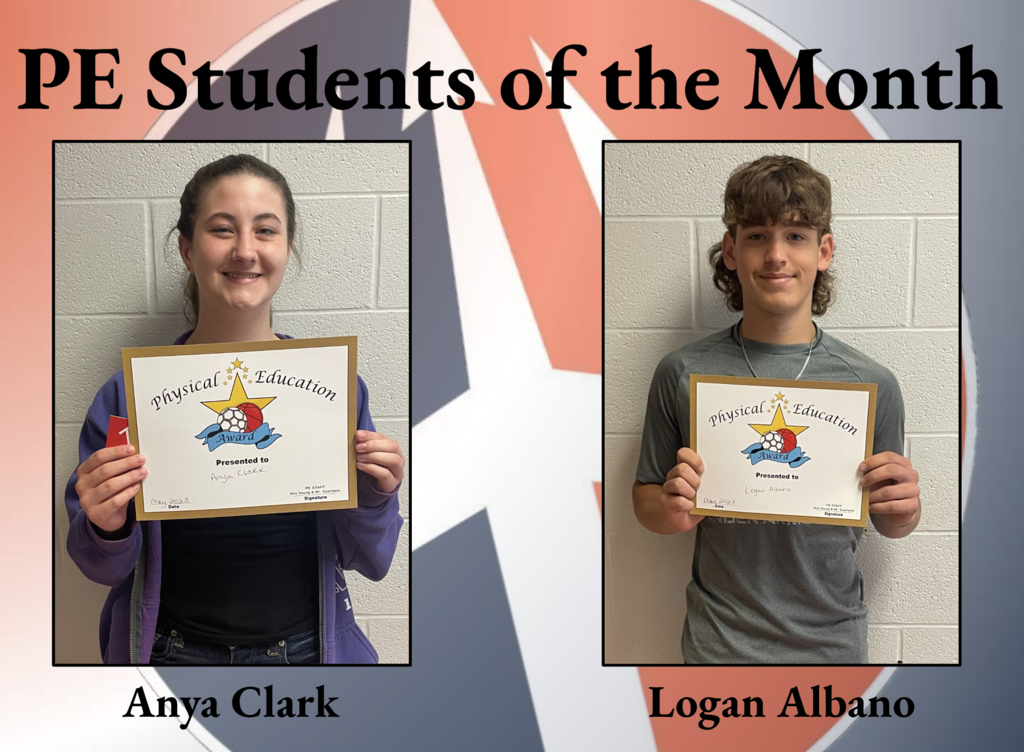 Today we remember and honor those members of the U.S. Armed Forces who died in service to their country. To those who gave their lives so that we might live ours in freedom, thank you.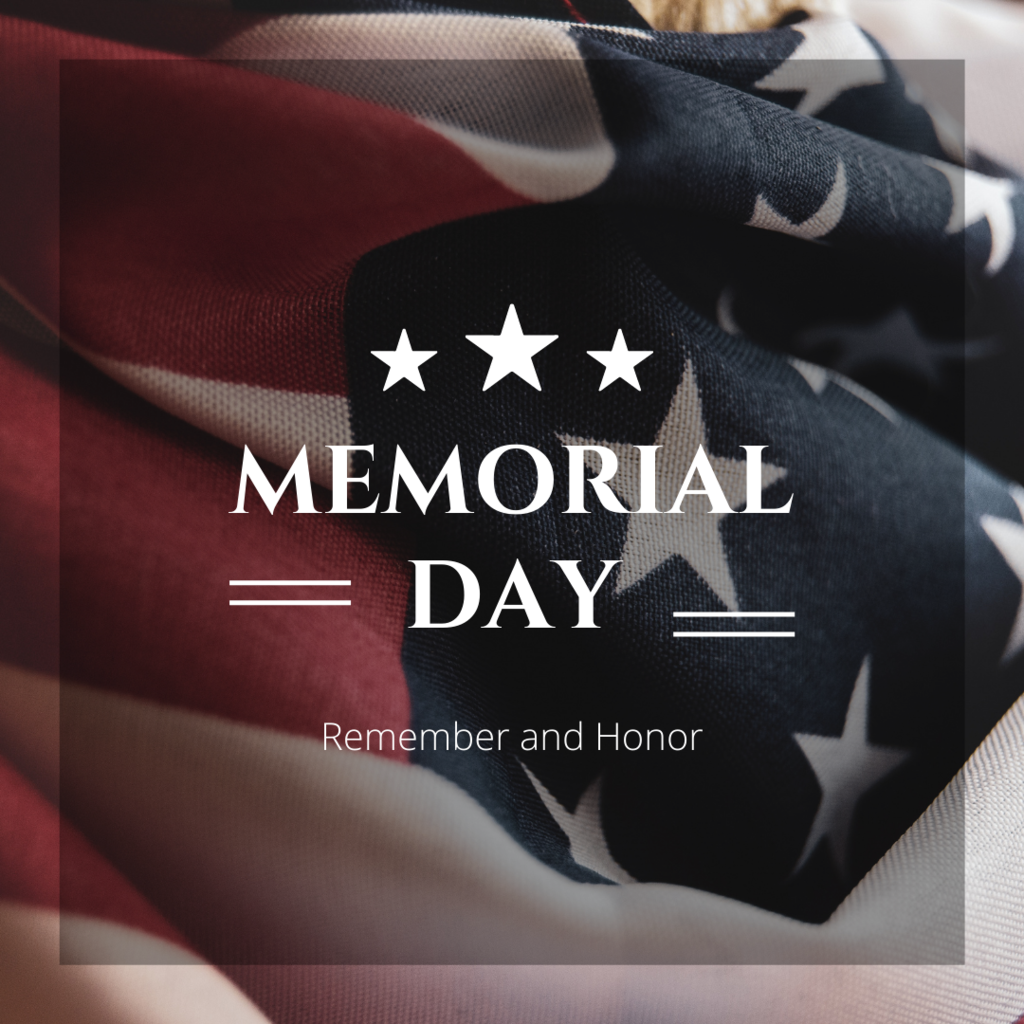 Such a special day yesterday as our boys and girls track and field teams won matching Section V Class B2 titles at Alumni Field. Our girls captured the B2 title with 125 points, ahead of second place finisher Williamson's 109 while our boys team won with 111 points, well ahead of second place finisher East Rochester's 86. This is our boys' second straight sectional title and our girls' third straight sectional title. Top finishers for our girls were: • Skylar Savage took second place in the 100-meter dash (12.99), second in the 100-meter hurdles (16.22) and second in the long jump (16 feet, 17.75 inches). • Ellie Cusmano took third in the long jump (16 feet, 5.25 inches). • Aleah Brown took second place in the 800-meter run (2:29.73). • Bailey Nixon took fourth in the 800-meter run (2:31.21), fourth in the 2,000-meter steeplechase (8:29.75). • Elizabeth Gouinlock took third in the high jump (4 feet, 10 inches). • Mackenzie McLeod took second in the pole vault (9 feet). • Nichole Leitten took fourth in the 400-meter hurdles (1:13.15). • Lauren Nelson tied for third in the pole vault (8 feet, 3 inches). • Ashley Piorun won the pentathlon with 2,179 points. • The 4x400-meter relay team won with a time of 4:16.97 while the 4x800-meter relay team took second with a time of 10:22.95. Top finishers for our boys were: • Simon Lamparelli took second in the 100-meter dash (11.05) and 200-meter dash (22.27) and won the 400-meter dash (48.94). • Jonah Clark took fourth in the 110-meter hurdles (16.50), third in the 400-meter hurdles (59.18). • Jack Janes placed second in the high jump (5 feet, 10 inches). • Colin Bannister took fourth in the pole vault (11 feet). • Noah Wheeler took second in the long jump (20 feet, 8.5 inches) and triple jump (40 feet, 10 inches). • Jonathan Koch took third in the shot put (42 feet, 8 inches). • Clayton Bezon took second in the discus (128 feet, 4 inches). • Taylor Zimmerman took fourth in the discus (123 feet, 4 inches). • Ethan Houghton took fourth in the pentathlon with 2,244 points. • The 4x100-meter relay team took second place (44.42) and the 4x800-meter relay team took second with a time of 8:25.22). Use the link below for full results. (Photos courtesy of Luke George). Link:
https://results.yentiming.com/2023/outdoor/5-27-23-CLASS-B2B3.htm