Hello Attica Faculty, Staff, and Parents, The district continues to work on reporting requirements from the New York State Education Department (NYSED). This update is to inform you, as a district stakeholder, of the plans being reported on and to solicit feedback from stakeholders, specifically by 4/15/23 for this reporting period. Please also be advised that feedback will be accepted on a continual basis throughout the entire time frame of these funding sources. Section 9-a of part A of chapter 56 of the laws of 2021, as amended by §5-a of part A of chapter 56 of the laws of 2022 requires, on or before July 1, 2022, every local educational agency (LEA) receiving funding from the Elementary and Secondary School Emergency Relief (ESSER) funding from the American Rescue Plan (ARP) act of 2021 to post on its website and submit to the NYSED an updated plan of how such funds will be expended and how the LEA will prioritize spending on non-recurring expenses as defined in section 9-a(1) of part A of chapter 56 of the laws of 2021. Over the course of the 3-year grant, the district will conduct ongoing reviews and consider revisions based on feedback and established need. We encourage all stakeholders to review the current plan and applications and provide feedback at any time. The plans are posted at this link. We continue to gather input via the following email address:
commsurvey@atticacsd.org
. As any substantive revisions are made to the plan in the future, we will formally solicit public comment. Thank you for your time and any input you provide.
The Attica fitness center will be closed on Easter Sunday....
The Attica Fitness Center (for adults) will be closed tonight (3/30) from 6-9 pm. It will reopen on Saturday morning from 8:00 - Noon and resume with its normal operating hours over the Easter break.

This is a reminder that Friday, March 31, 2023 the District will have a 15-minute Emergency Drill and early dismissal in compliance with New York State Educational Law.
Members of the high school science club and students in Laura O'Donnell's and Elizabeth Winters' regents and AP biology classes headed down to Attica Elementary this morning to do a STEM activity with some of our younger students. Elementary schoolers had previously come up with a basic car design, which they outlined on paper. High school students helped their younger partners cut out the car parts and add axles and wheels using plastic straws and lifesaver mints. After decorating their cars, students sent them down a test ramp to see how far they'd go, then went back to their work areas to make changes to increase the distance their cars would travel. Then, elementary schoolers sent their car down the ramp three times and recorded the distance it traveled. Students in higher grades graphed the distances their car traveled during each trip down the ramp and used addition and division to come up with the average distance.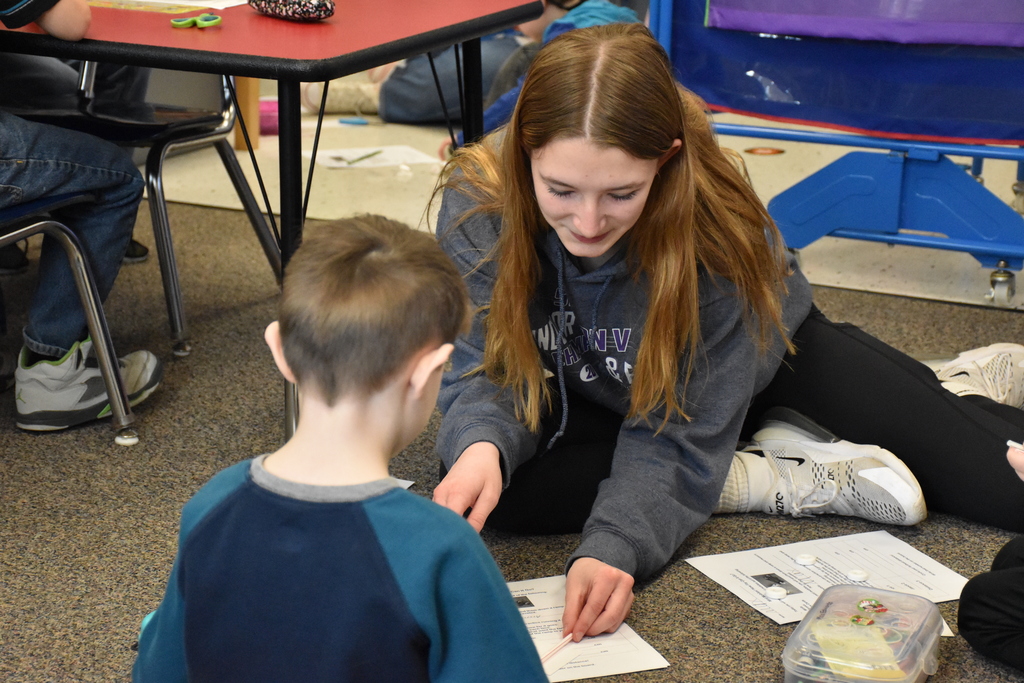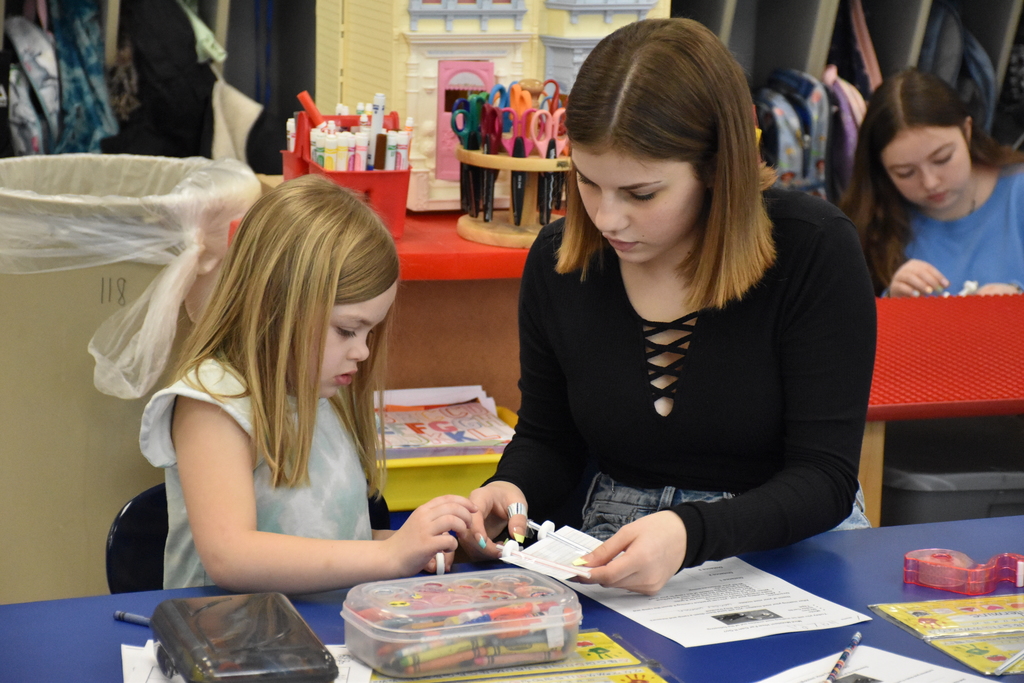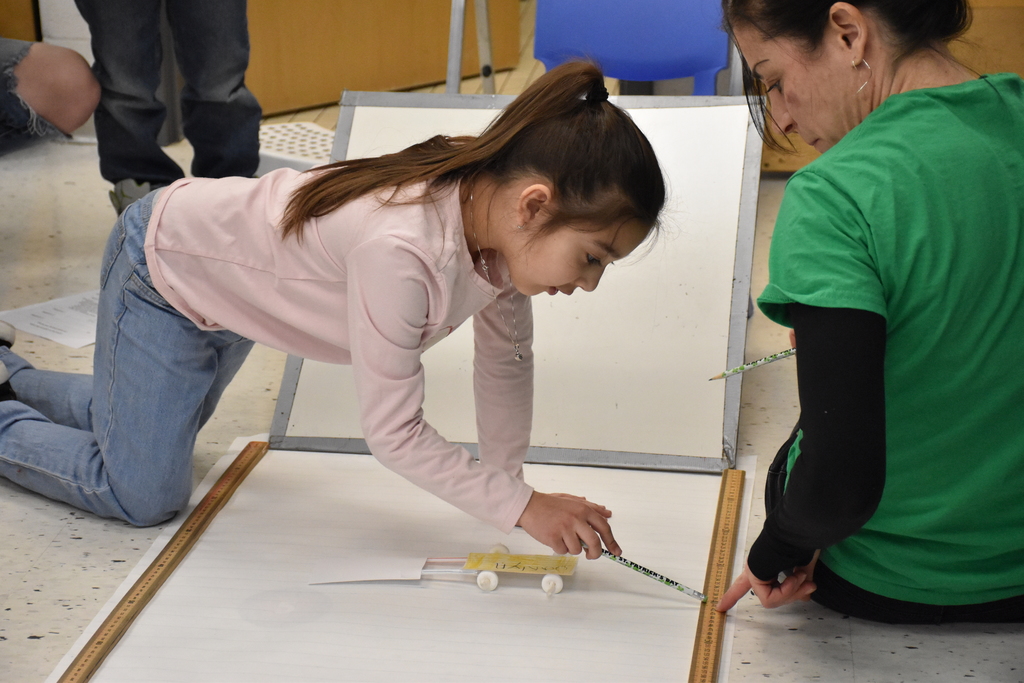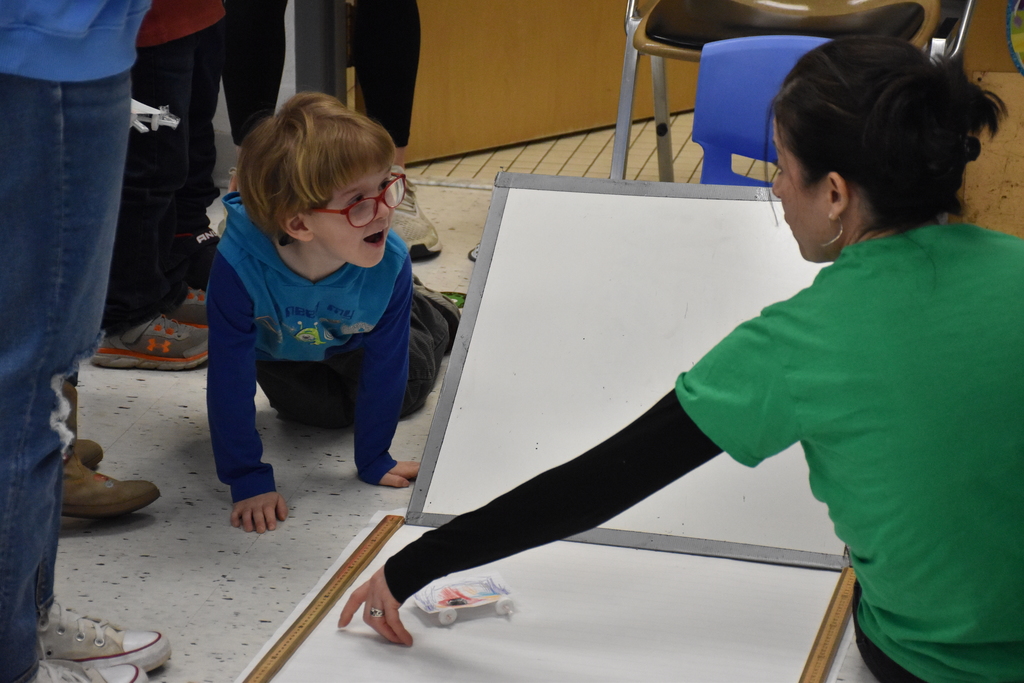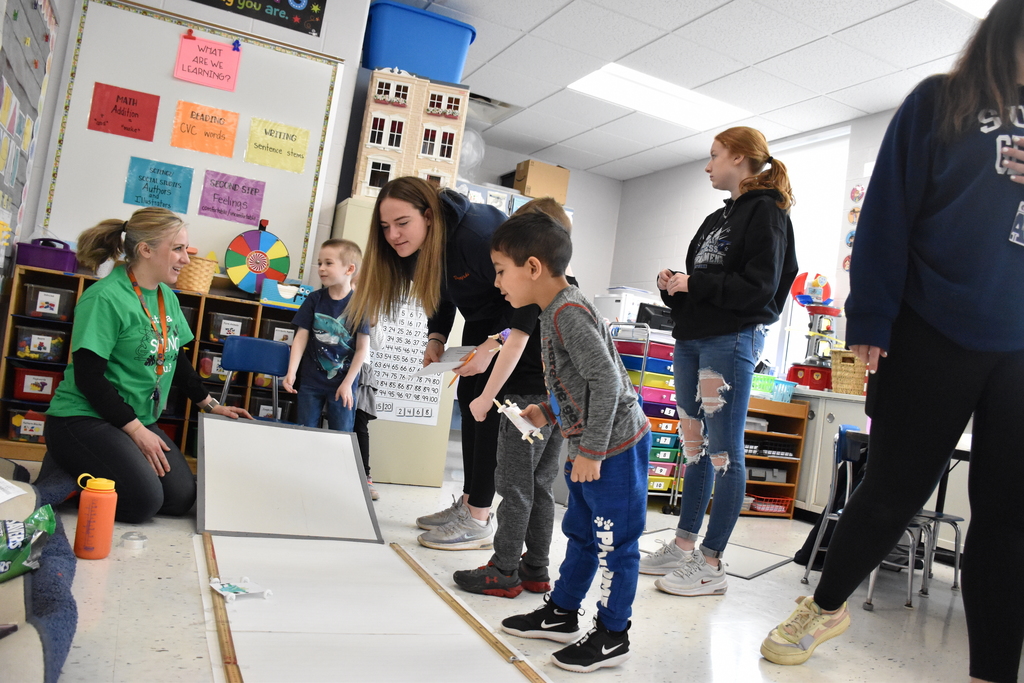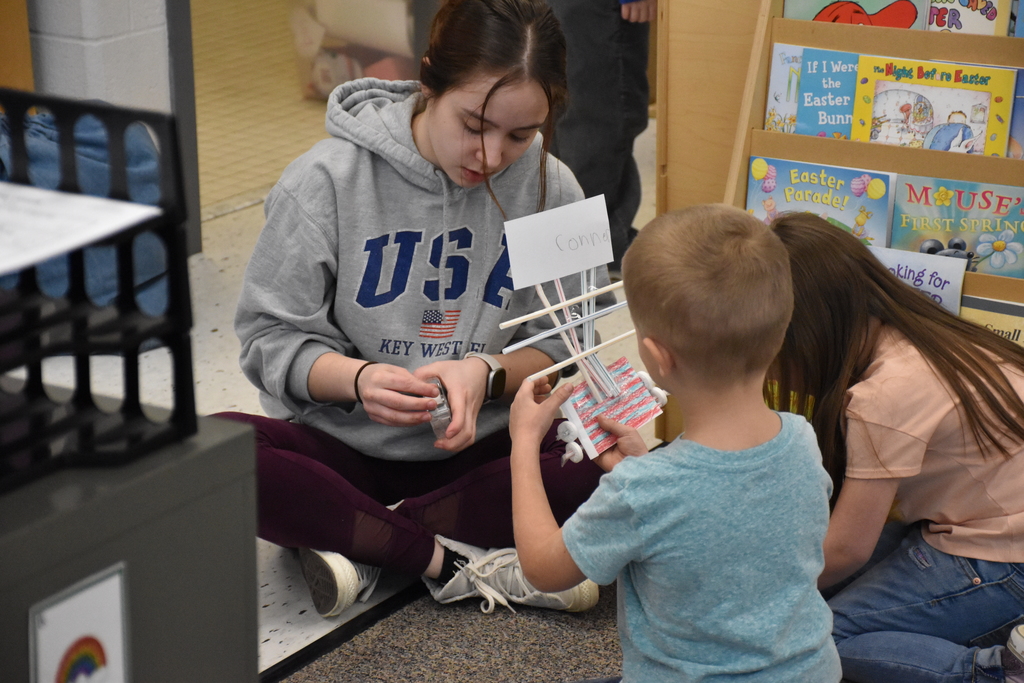 Nearly two dozen Attica students were among the more than 600 from 28 districts across the region who traveled to Genesee Community College Friday for GLOW with Your Hands Healthcare, a career exploration event geared toward healthcare-related professions. Friday's expo was in the same vein of a similarly-named event held at the Genesee County Fairgrounds in September, which focused on local career opportunities in the skilled trades. The inaugural GLOW With Your Hands Healthcare event welcomed dozens of healthcare organizations from various sectors of the industry, including hospitals and health systems and career opportunities in nursing, mental health, social services and first responders as well as educational pathways into healthcare through BOCES, local colleges and universities. "Based on our success of engaging the future workforce with employers across the GLOW region in the manufacturing, agriculture and skilled trades sectors, we were optimistic that this same type of format would benefit healthcare providers and more importantly students who have an interest in a career in healthcare," said Angela Grouse, Education to Employment Director at the Livingston County Area Chamber of Commerce and Co-Chair of GLOW With Your Hands Healthcare. "With the current staffing challenges in the healthcare system especially in rural areas, vendors recognized the benefit of participating and engaged enthusiastically." For more information about the event, click on the link below. Link:
https://www.glowwithyourhands.com/healthcare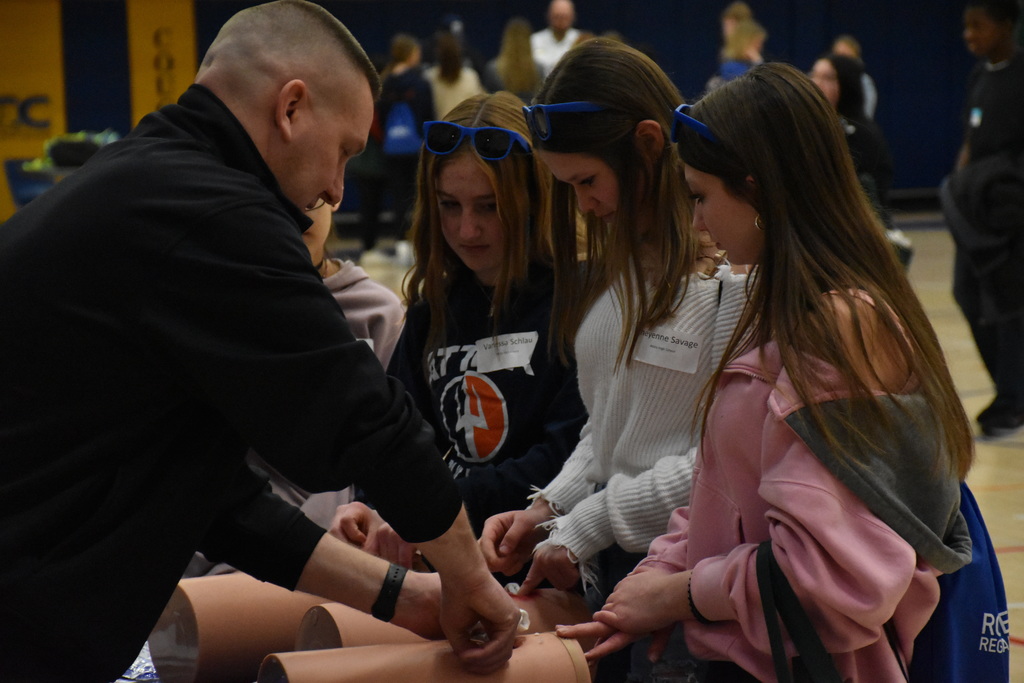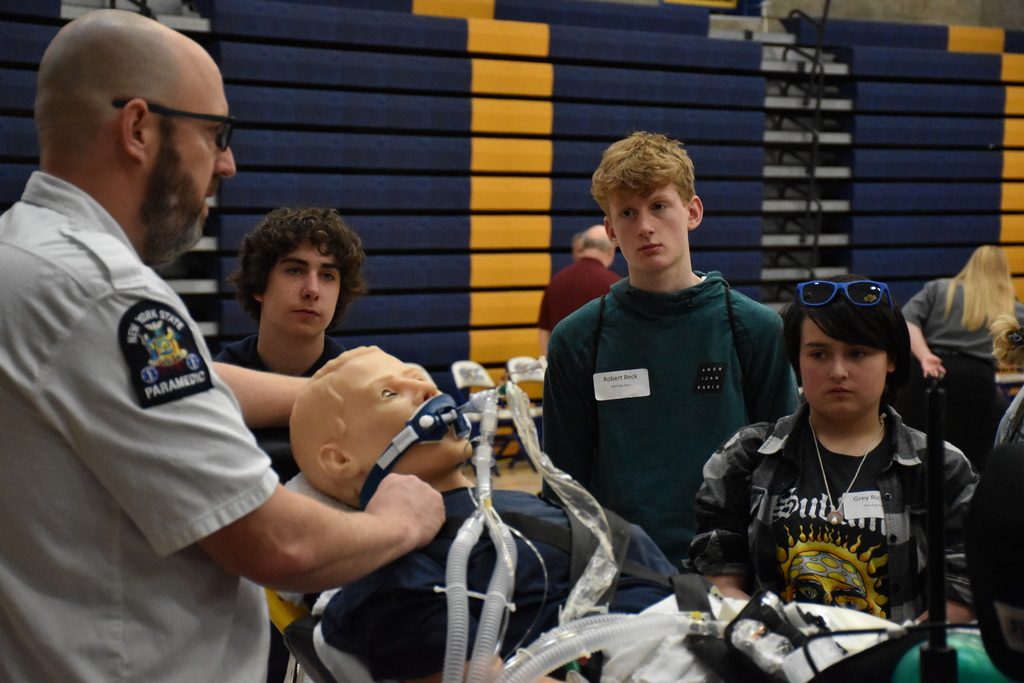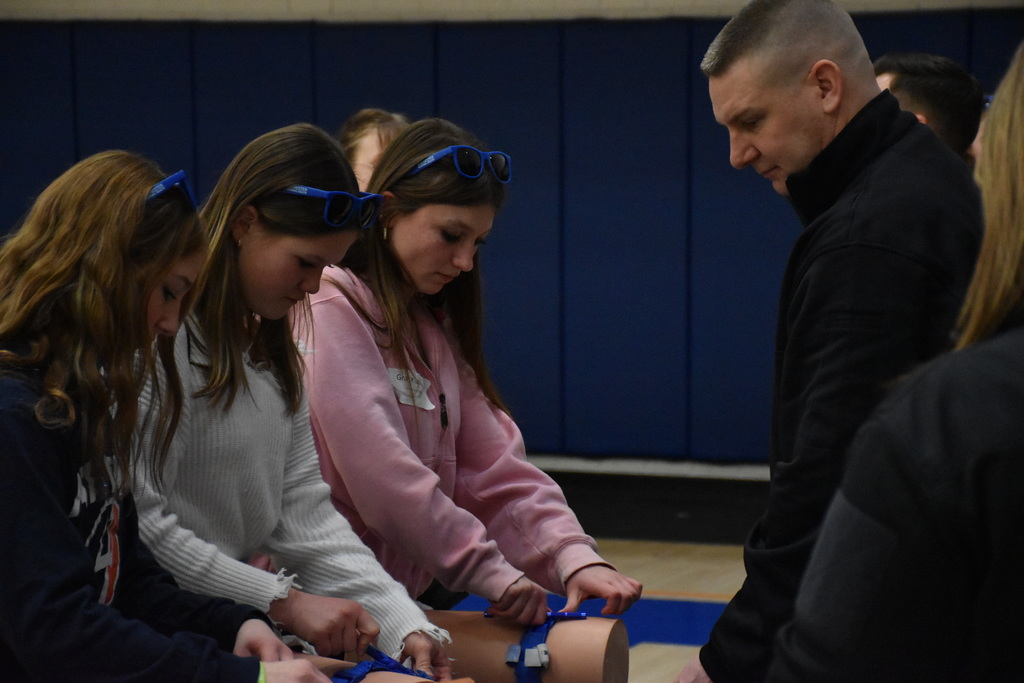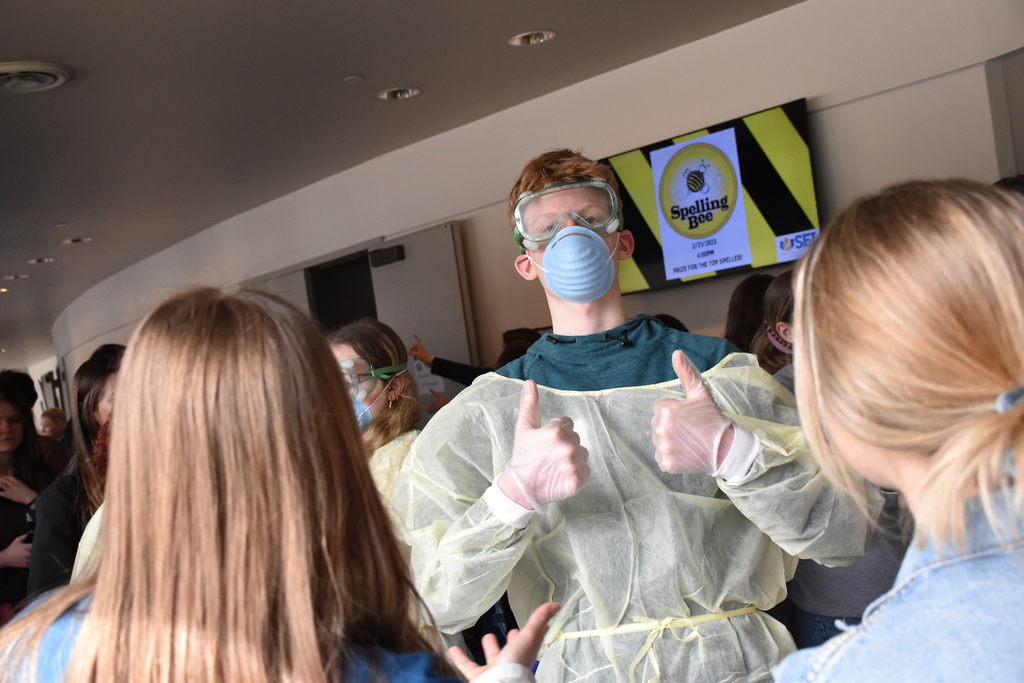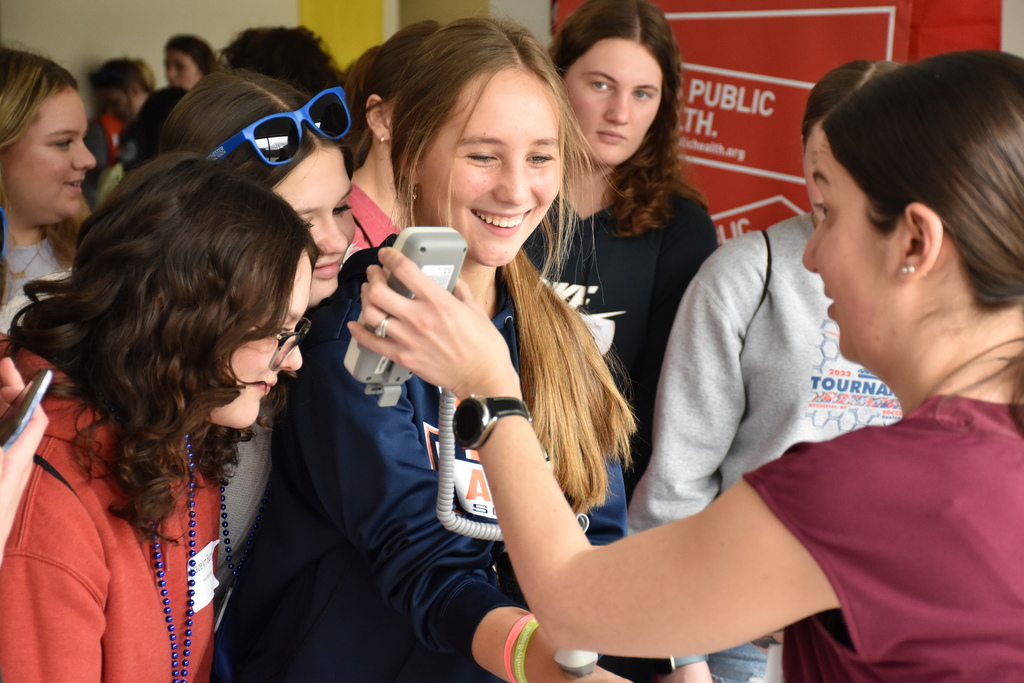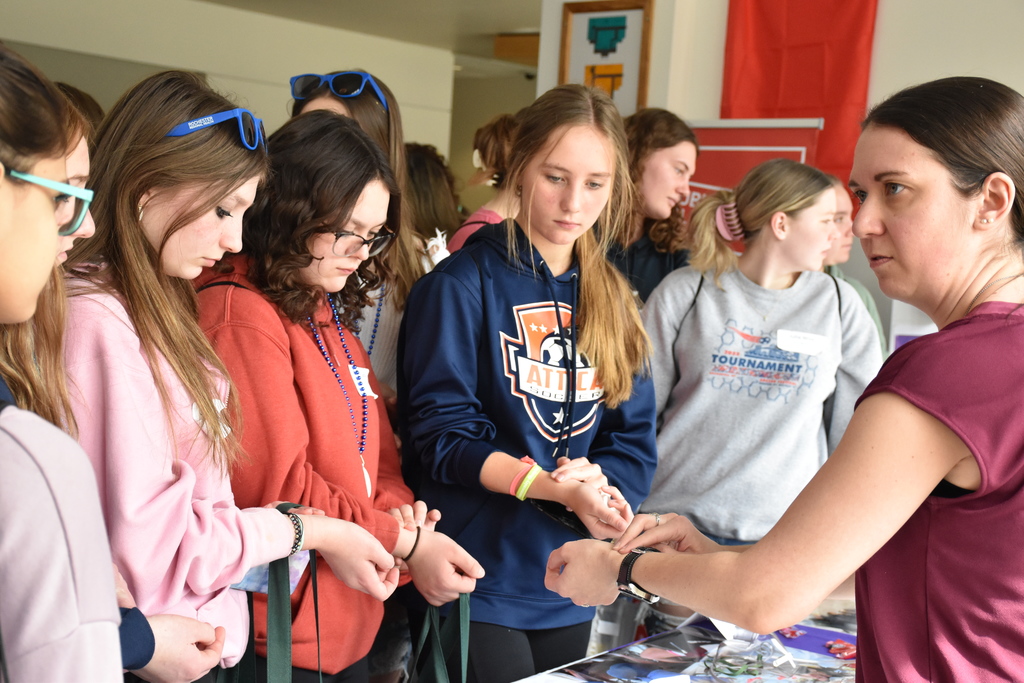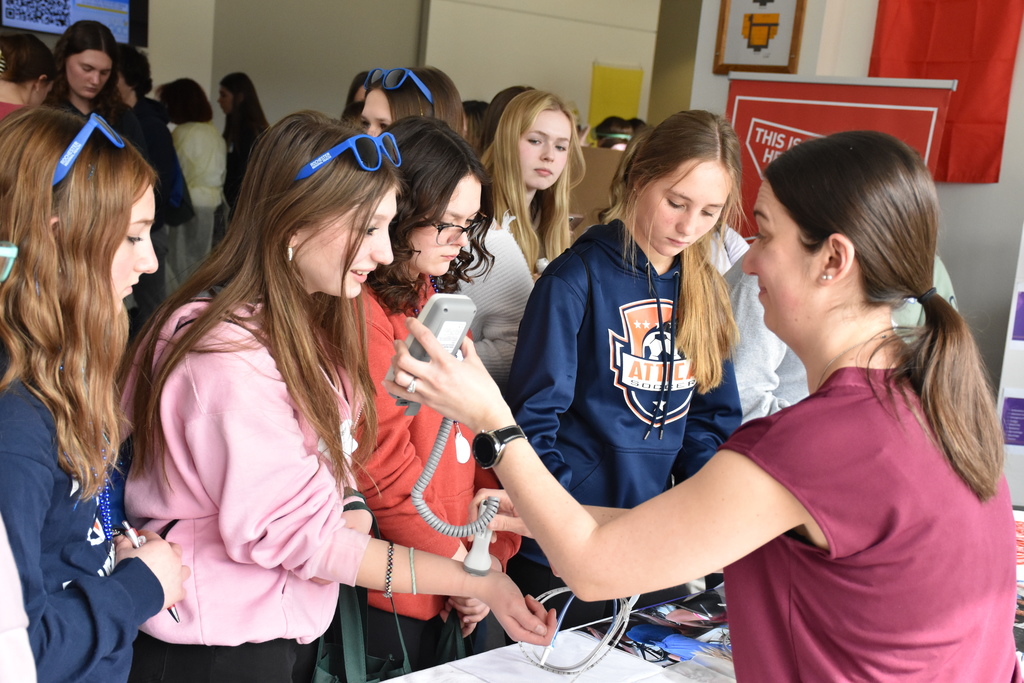 A huge congratulations to the 17 of our student musicians selected to participate in the Genesee-Wyoming Music Educators Association's All-County Music Festival at Elba High School this past weekend. The best student musicians from Wyoming and Genesee counties were selected to participate in three ensembles - elementary chorus, junior high band and senior high chorus. The following Attica students were selected: Elementary Chorus • Eden Domes • Emily Woloszyn • Hudson Sphar • Ally Landphair • Quinn Jerge • Stasia Struzik • Lily Vanson • Zoey Degroot • Gabriela Mercado • Norah Sphar Jr. High Band • Izabella Buchholz • Nola Clark • Anna George • Elizabeth Gouinlock Sr. High Chorus • Kathryn Metzger • Leah Ford • Kara Hassenfratz (Photos courtesy of Austin Matson)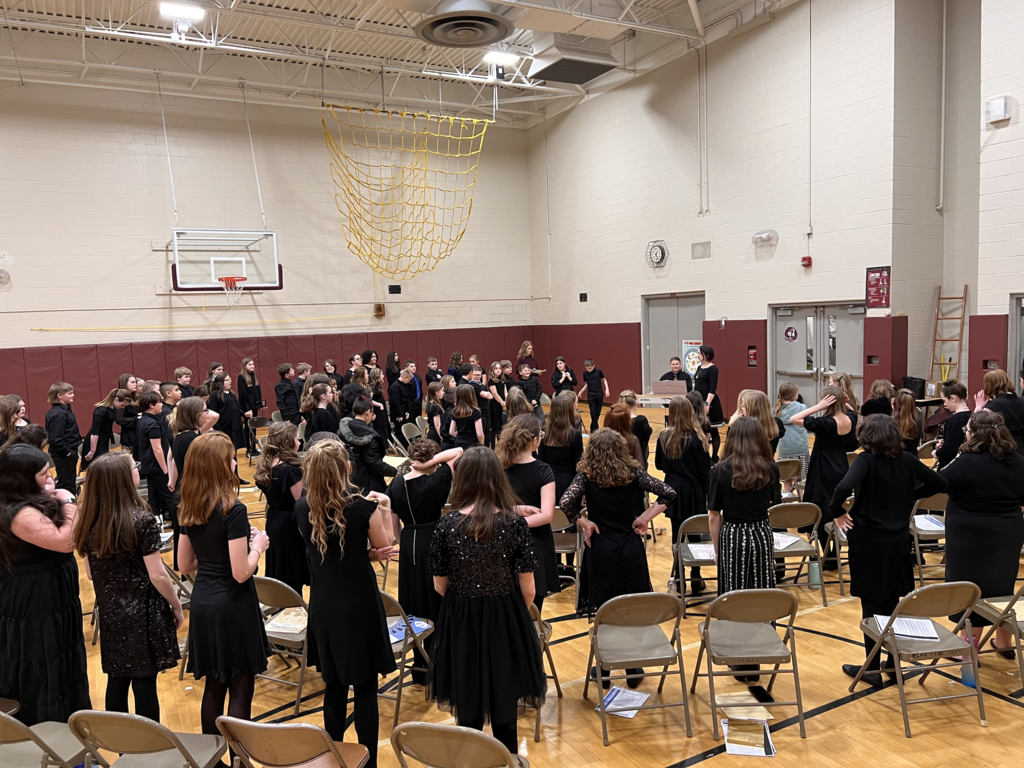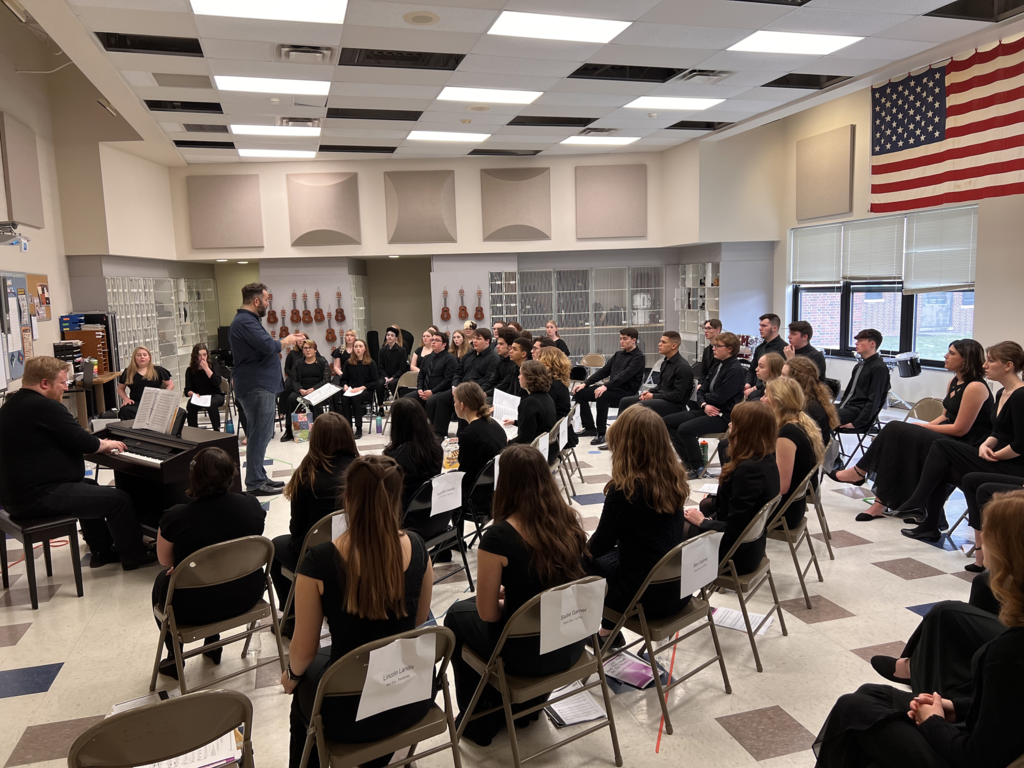 Students and staff were happy to welcome Senator George Borrello to Attica Elementary this morning for Agriculture Literacy Week. Borrello kicked off his visit by reading this year's Ag Literacy Week book, "Tomatoes for Neela," to our fourth grade students. The book tells the story of Neela, who loves cooking with her amma, or mother, as it makes her feel closer to her paati, or grandmother, who lives far away in India. Neela and Amma go to the green market to buy tomatoes to make Paati's famous sauce. But first, Neela needs to learn about all the different kinds of tomatoes they can pick from. And as Neela and Amma cook together, they find a way for Paati to share in both the love and the flavors of the day. Then, students rotated through three stations staff and members of our Future Farmers of America chapter had set up for them. At the first station, students planted a few varieties of lettuce in our school's new grow tower, which we've lovingly dubbed Norman. Then, FFA members helped students build their own caprese skewers using cherry tomatoes, cheese and basil, topped with a balsamic glaze. Finally, Kristen Hess of Attica Partners for Agriculture, helped students plant their own basil seeds to take home. After our fourth graders returned to their classrooms, Senator Borrello sat with our FFA members for a Q&A on agricultural issues facing New York State. Our FFA members had some great questions and the Senator had some great answers! Our FFA members sent the senator on his way with a bottle of maple syrup made of sap harvested from our own trees on campus. We're grateful to Senator Borrello for taking some time away from his responsibilities in Albany to come visit with our students. Come back any time!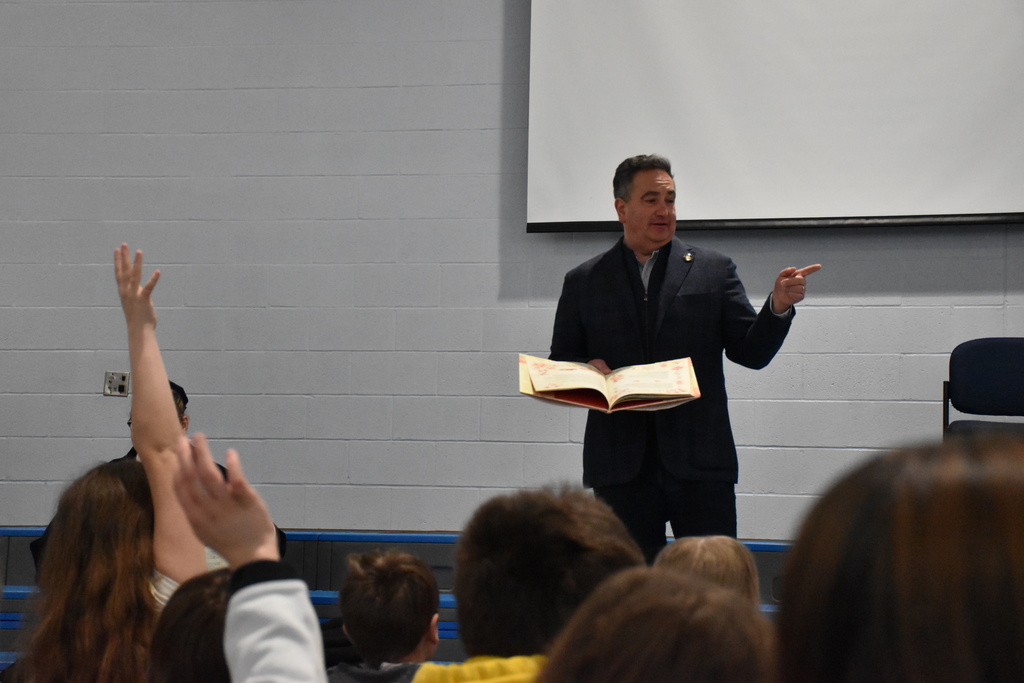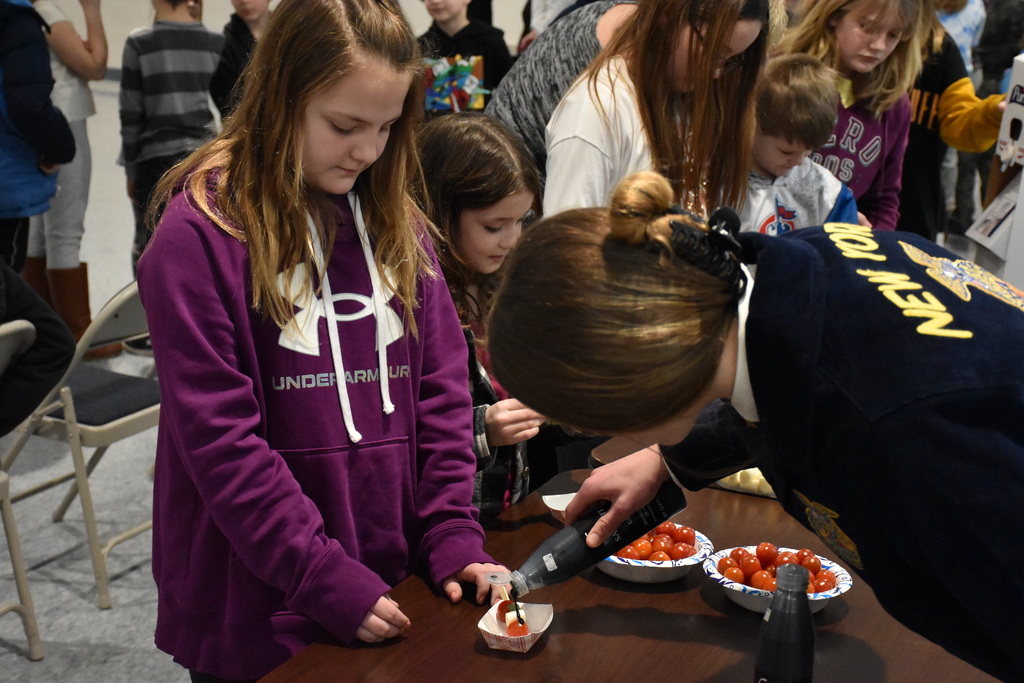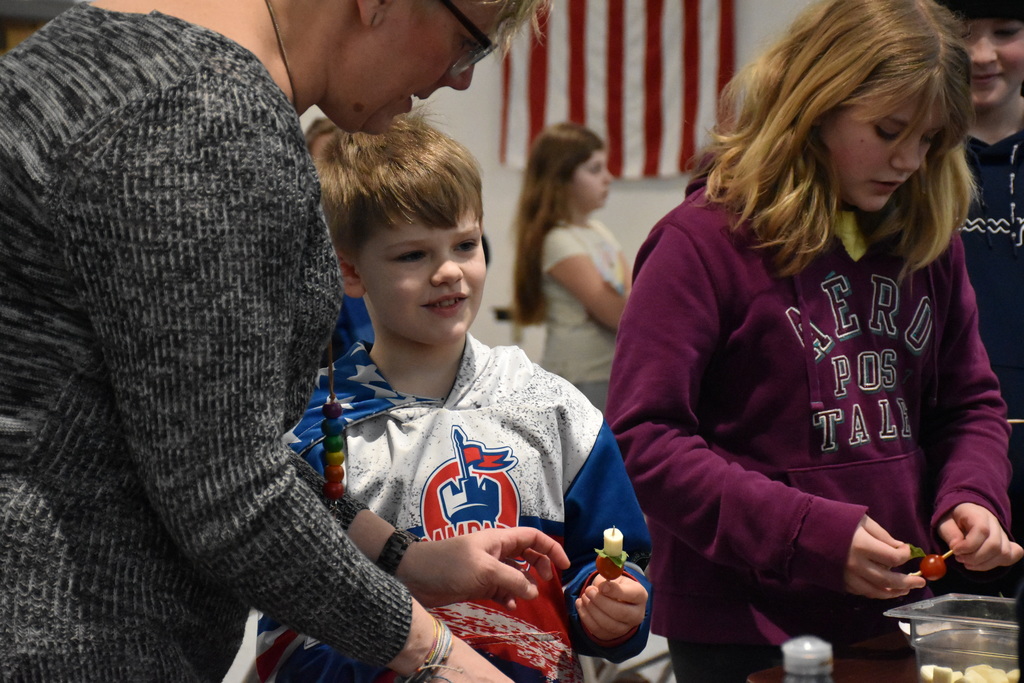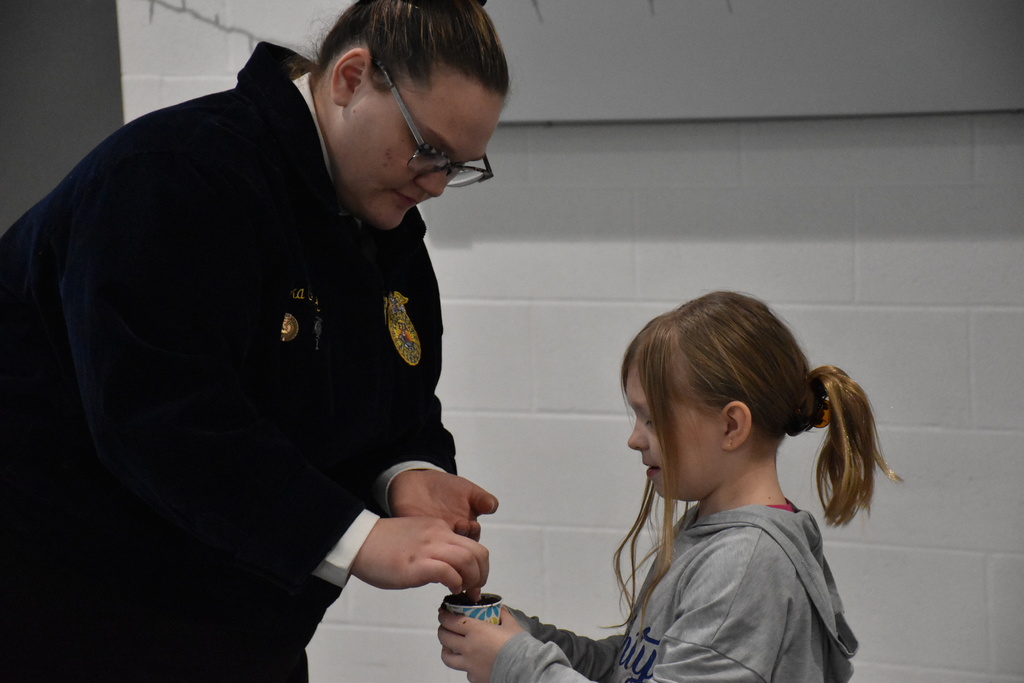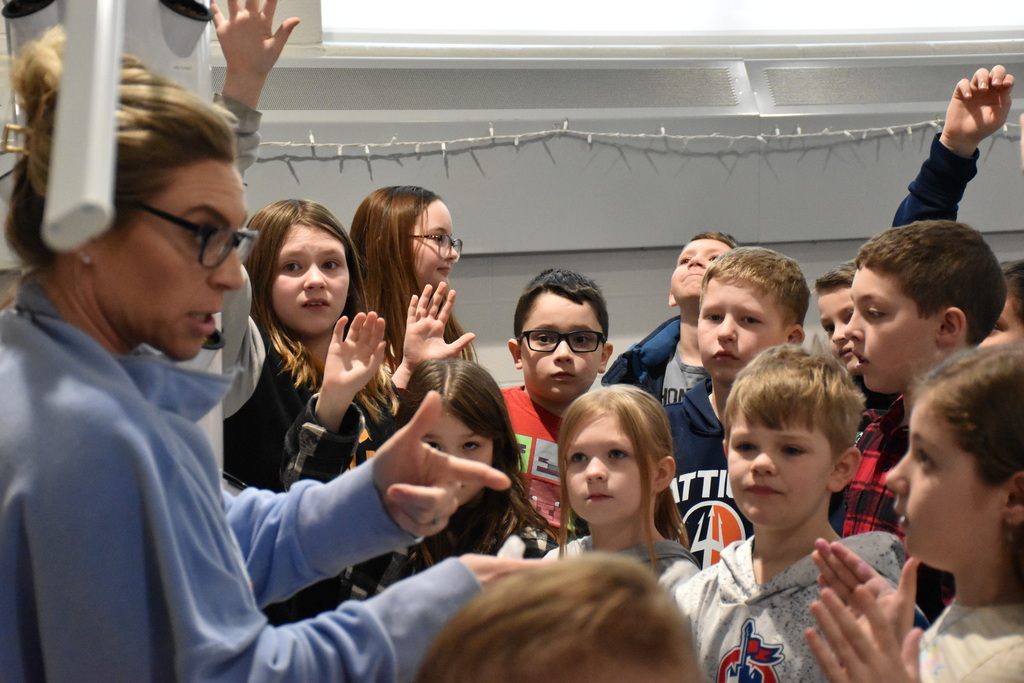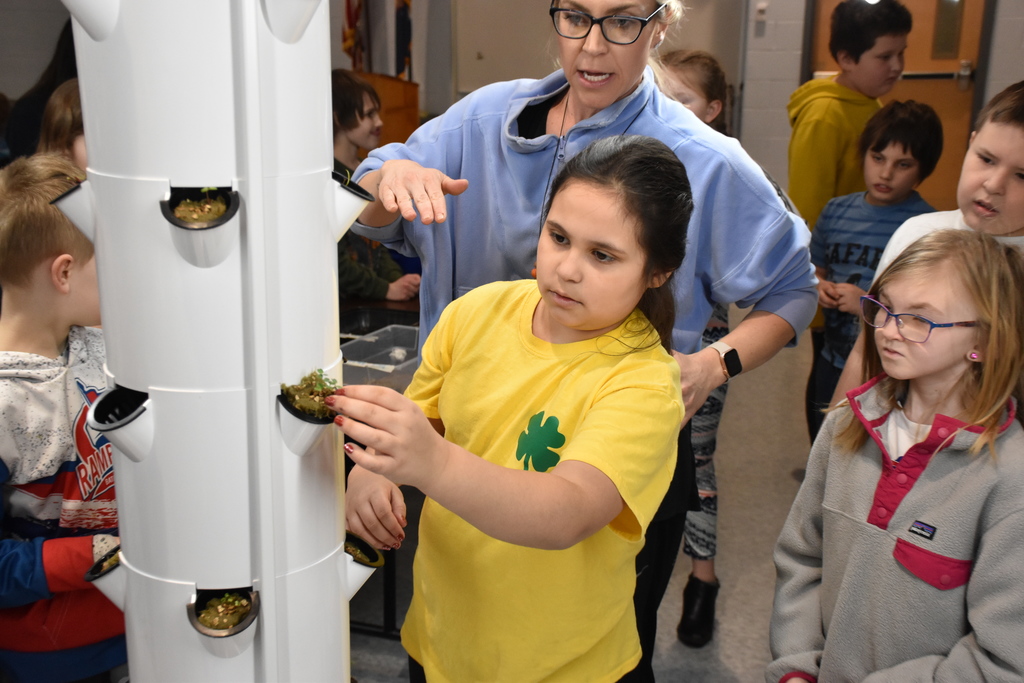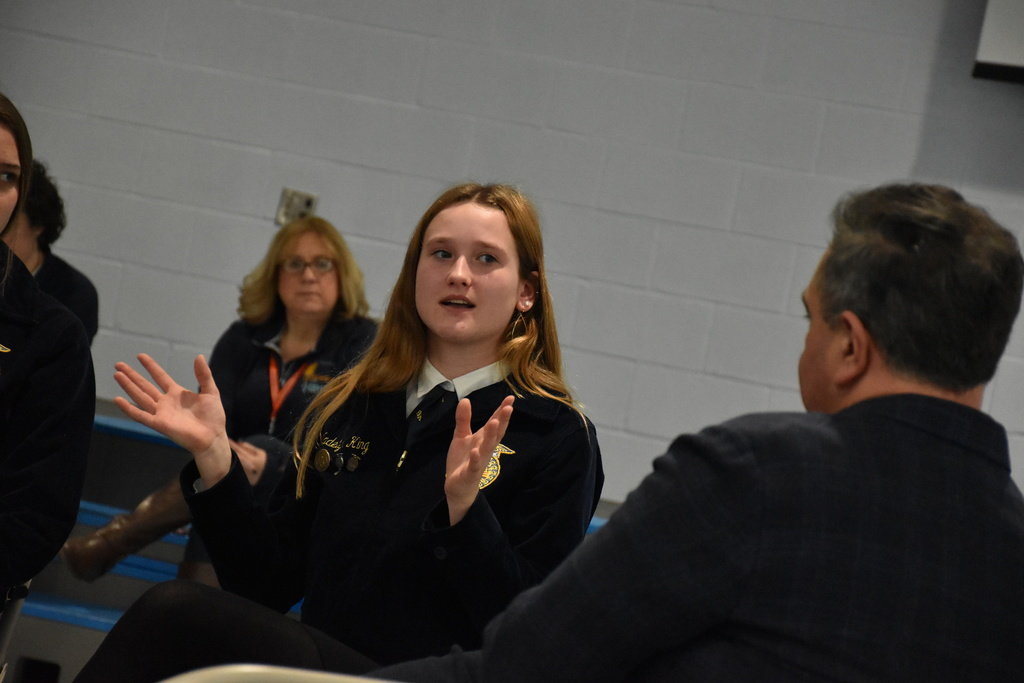 FARM TO SCHOOL: We're grateful to Bethany Hobin of Milk for Health for taking the time today to share some of her dairy knowledge with our middle school students. Milk for Health is a local non-profit that seeks to spread awareness and educate the community about dairy farming and the goodness of dairy. One of the non-profit's many offerings centers on teaching middle school students recipes that make use of dairy ingredients. "We target this group particularly because they're at an age where they are capable of making a meal for themselves and their families," explained Hobin, Milk for Health's executive director. "Hopefully we can encourage healthy habits including adding more dairy into their diets." This morning, in Becky Sphar's seventh grade home and careers class, Hobin showed students the best way to make a grilled cheese. Students customized their sandwiches with things like sliced turkey, hot sauce, pepperoni and marinara sauce. While it might seem simple, "there's an art to making the perfect grilled cheese," said Hobin. One of the tips she gave Sphar's students was to add a splash of water to the pan after the first flip, then cover the sandwich with a lid, which helps maximize the melty-ness of the cheese within. Tomorrow, Sphar will play host to Rebecca Stroud, also of Milk for Health, who will make grilled cheese, smoothies and baked mac and cheese with Sphar's students.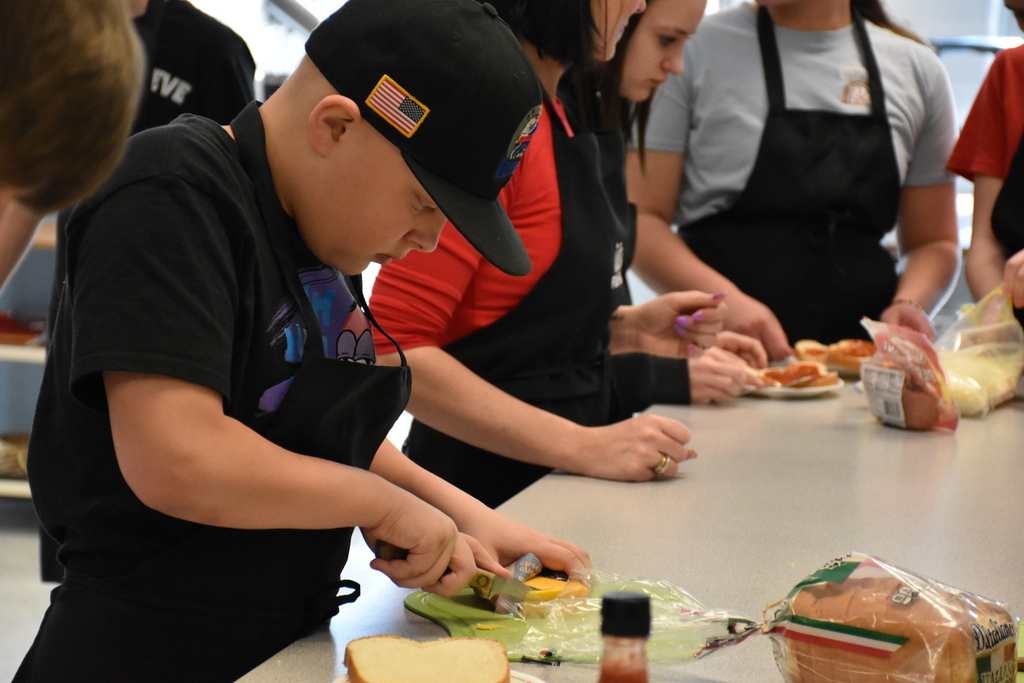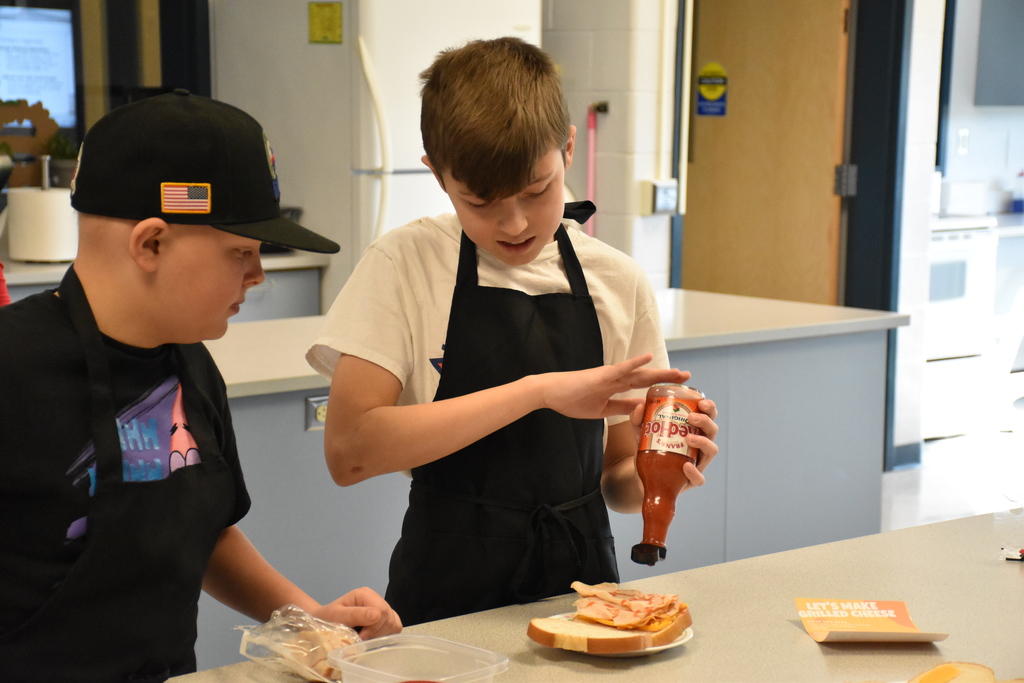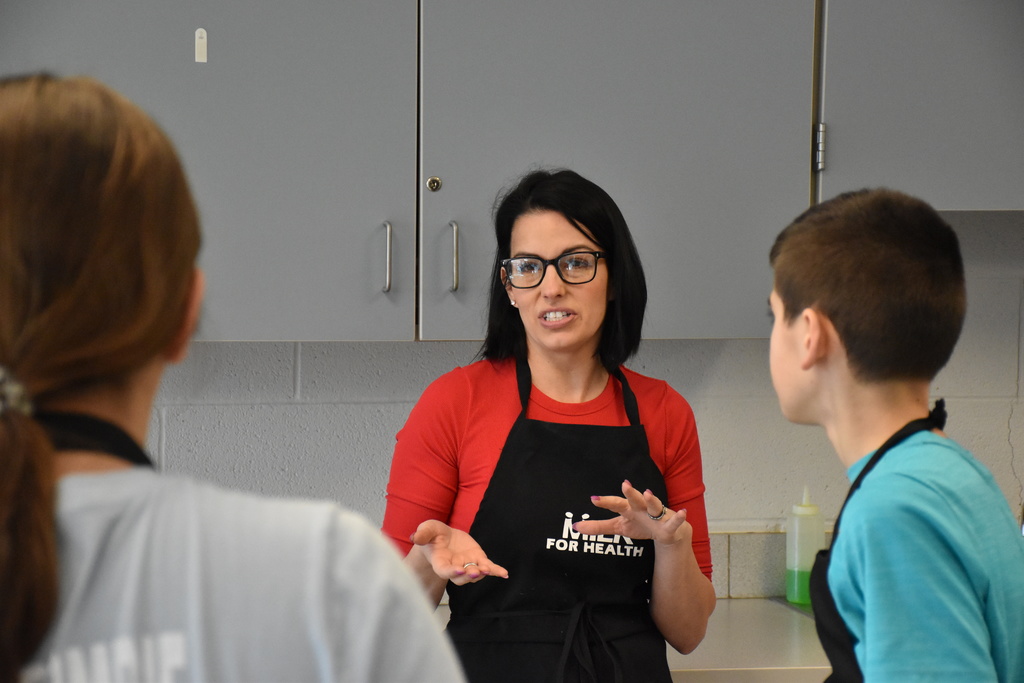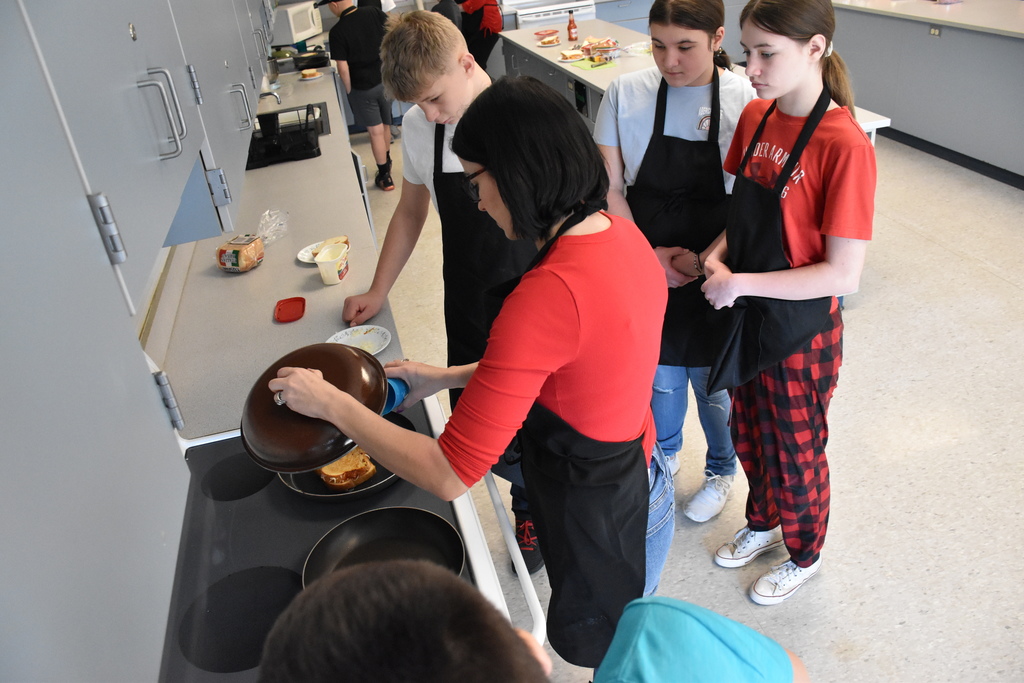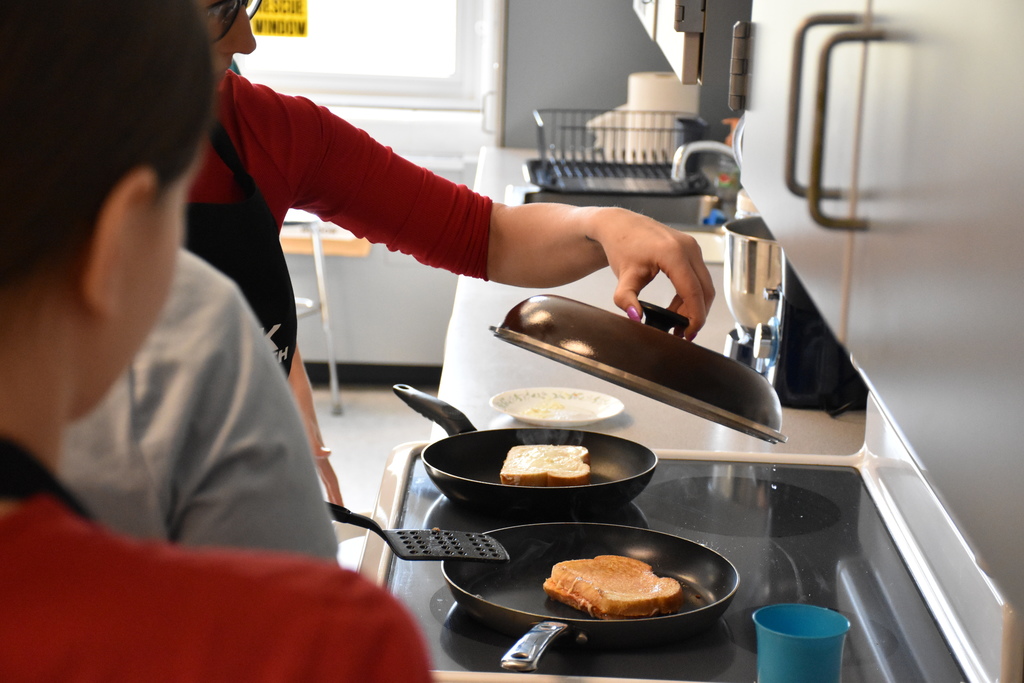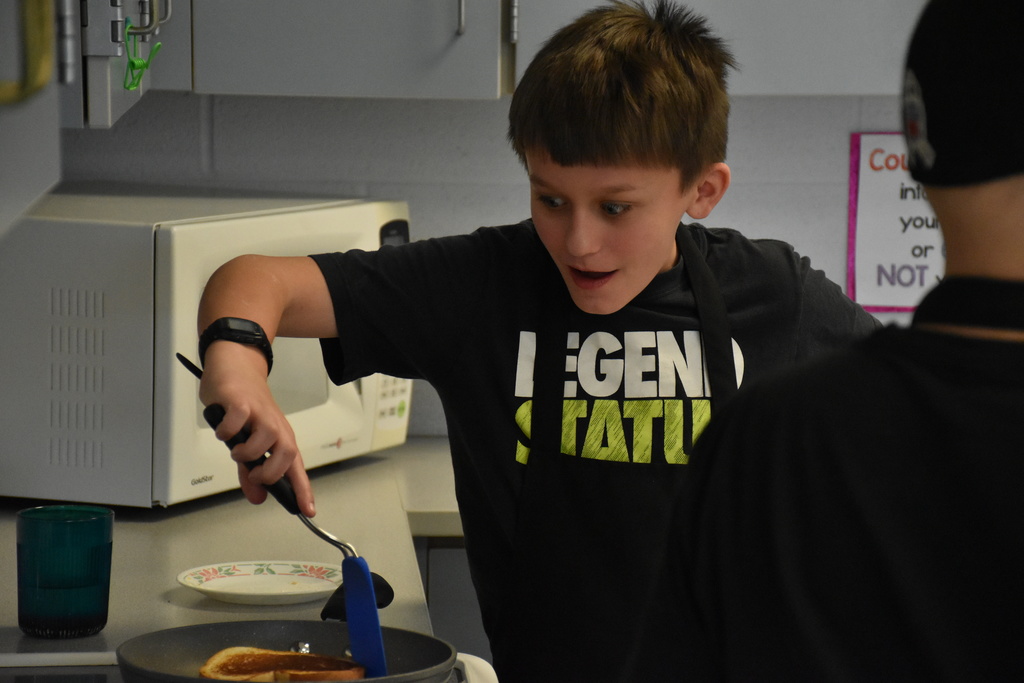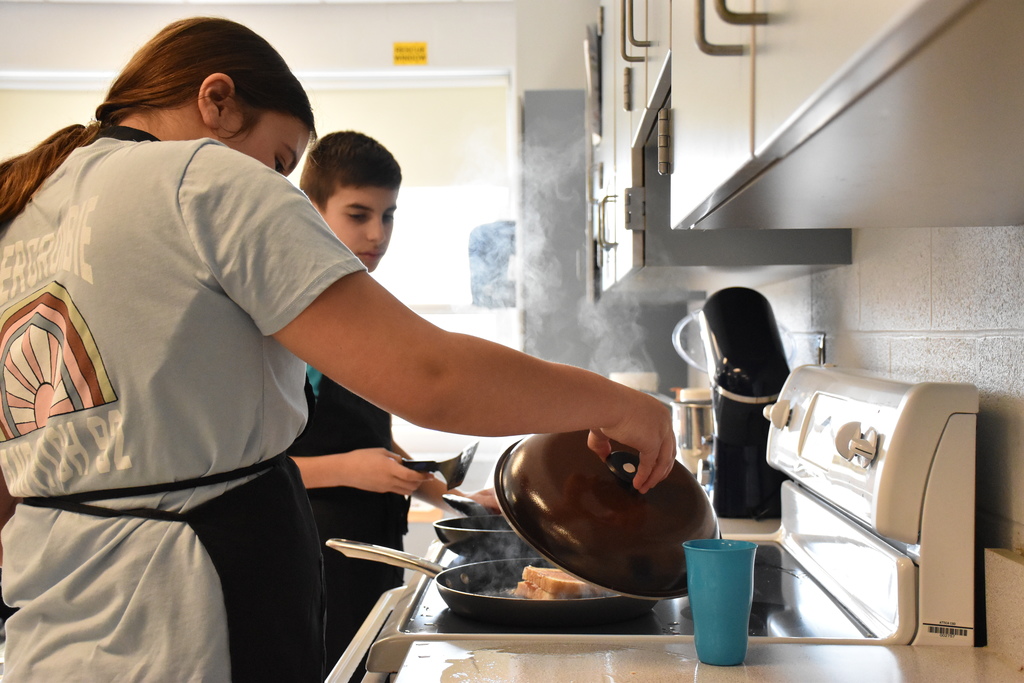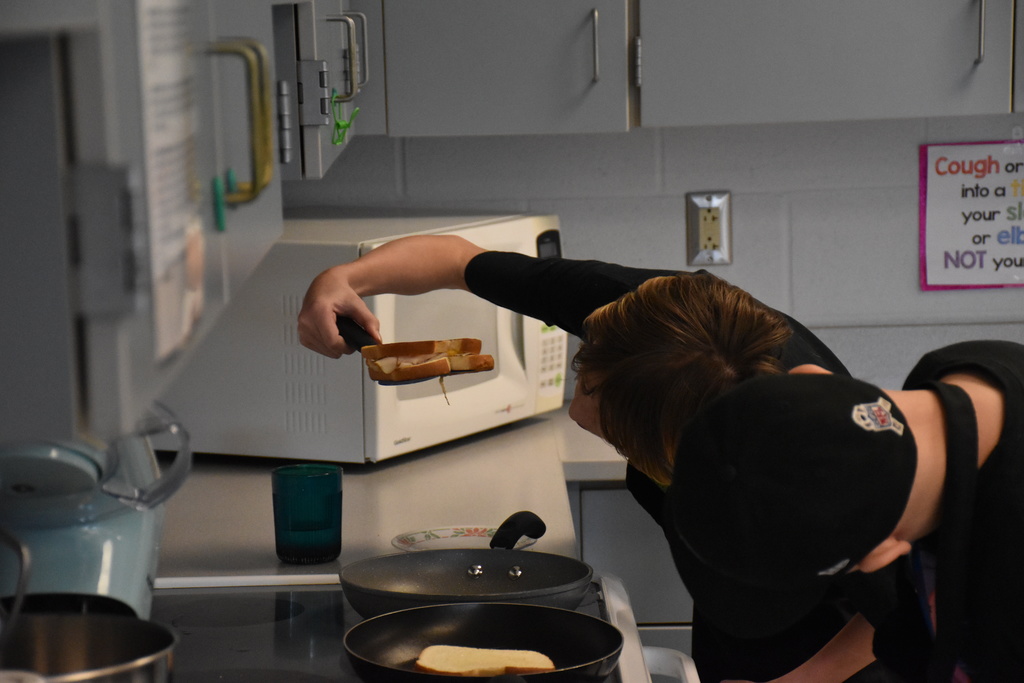 Our Mock Trial team gave an outstanding performance last night at their first in-person court appearance since 2020 when competition season was cut short due to the pandemic. Arguing at the Wyoming County Courthouse in Warsaw, Attica's defense team topped Byron-Bergen's plaintiff team in the quarterfinals to advance immediately to the semifinals where the Blue Devils, again acting as the defense, fell to Oakfield-Alabama's plaintiff team by one, tie-breaking point! Pictured are members of Attica's Mock Trial team, front row from left: Alanna Pellicane, Maddy Durfee, Kara Hassenfratz, Abby Wilkinson and Ashley Piorun. Back row from left are Anya Clark, Erika Conrad, Connor Denison, Emily Peters and Carter Zell. Not pictured are Alan Diesel, Josh Capwell and Nick Kurowski (Photo courtesy of Becki Peters)
FARM TO SCHOOL: Last Friday was a professional development day for Attica employees - including our food service staff, who spent the day trying out some new recipes courtesy of Josh Wolcott, the chef-owner of Old Souls Catering in Perry. Wolcott, a Wyoming County native who who previously worked as executive chef at a hotel in Knoxville, Tenn. and as a tour chef for the rock band Van Halen, led our staff in a baked macaroni and cheese recipe using cheese from Perry's East Hill Creamery. To accompany the savory dish, Wolcott also showed staff how to throw together a salad of microgreens from Robinson's Greens in Varysburg topped with carrots, sliced apple and a lemon vinaigrette. We can personally attest that both dishes were absolutely DELICIOUS. One of the hopes for the development day, said Alicia Spoth, Attica's new farm to school coordinator, was to provide a spark of inspiration to members of our food service staff and encourage them to pitch new recipes and try new ideas with the goal of improving and diversifying food options for our students. Later, our food service staff heard from Katie Carpenter, founder of The Vintage Cow Farmer's Market and a member of Attica Partners for Agriculture, a local non-profit that promotes agriculture as a career option for young people. Carpenter spoke about the non-profit's history, members and offered training assistance. Finally, our district's director of food service, Kris Wicks, introduced her staff to new smoothie equipment and recipes before a new smoothie station opens to students during lunch time for the coming 2023-24 school year. "Kris and her team are doing amazing things for the students of the district. My hope for the staff development day is that staff felt supported, encouraged, excited and refreshed," said Spoth. "They were in action doing hands-on activities to learn and grow as professionals. The future is so exciting for the food service program here at Attica and the staff that drive it."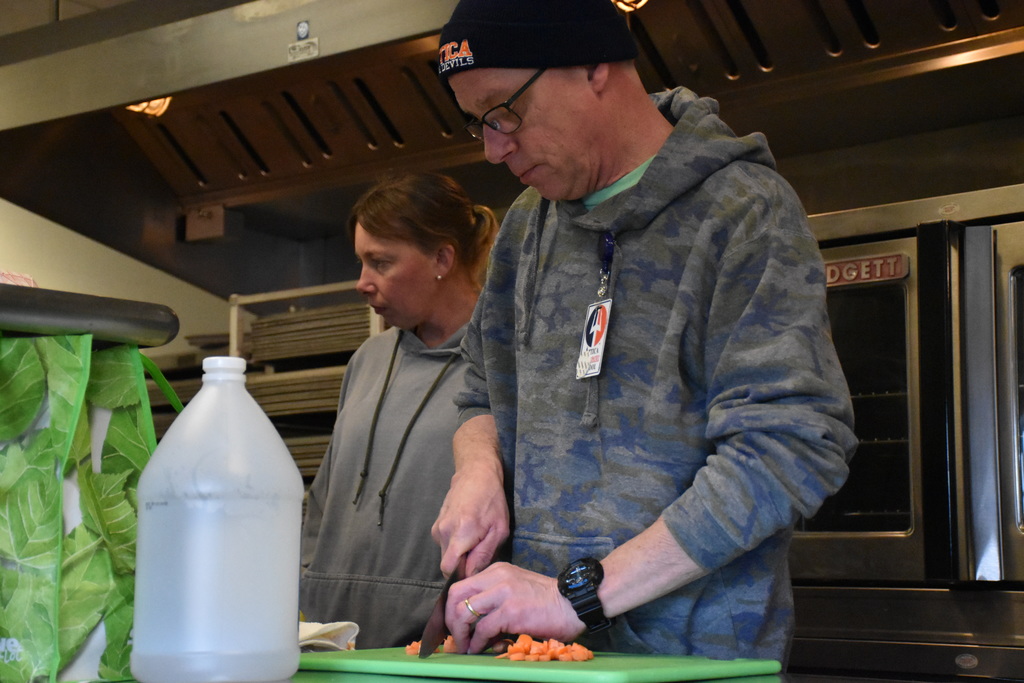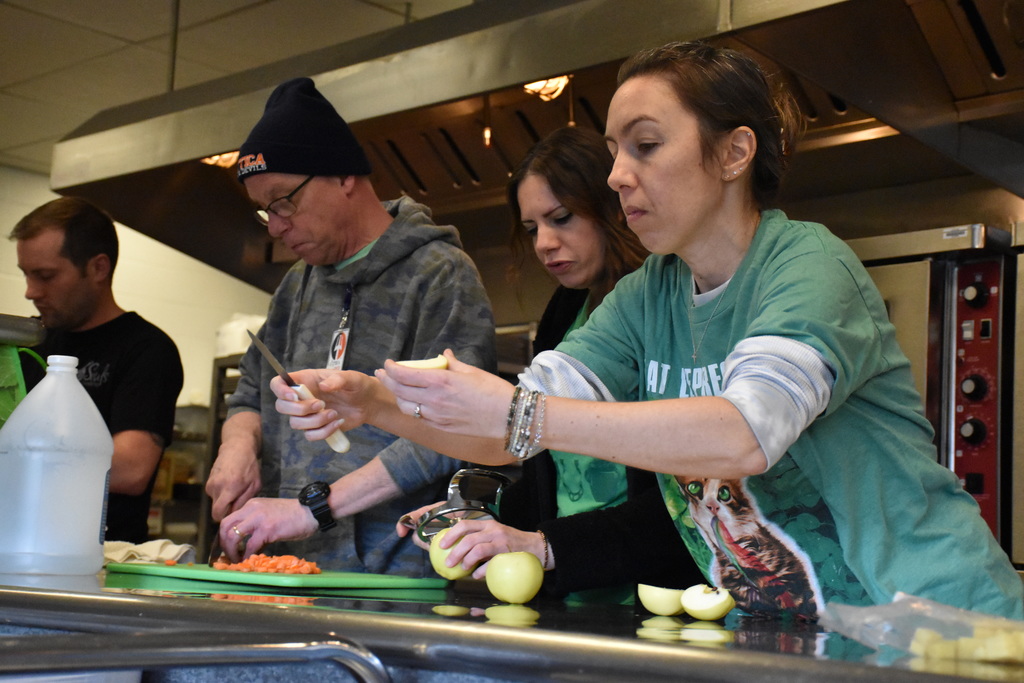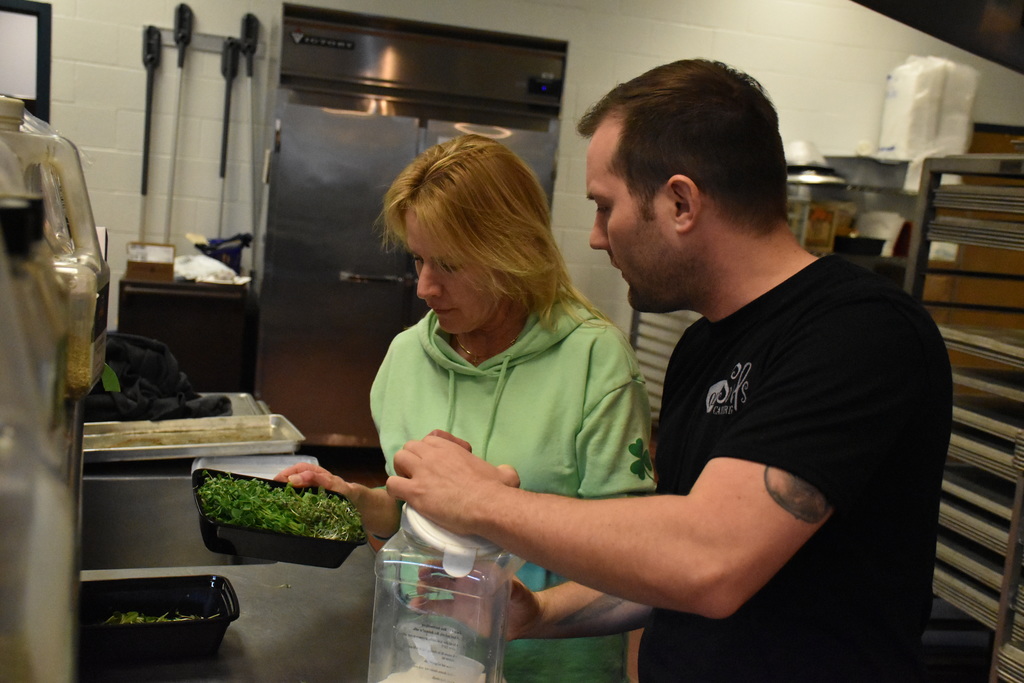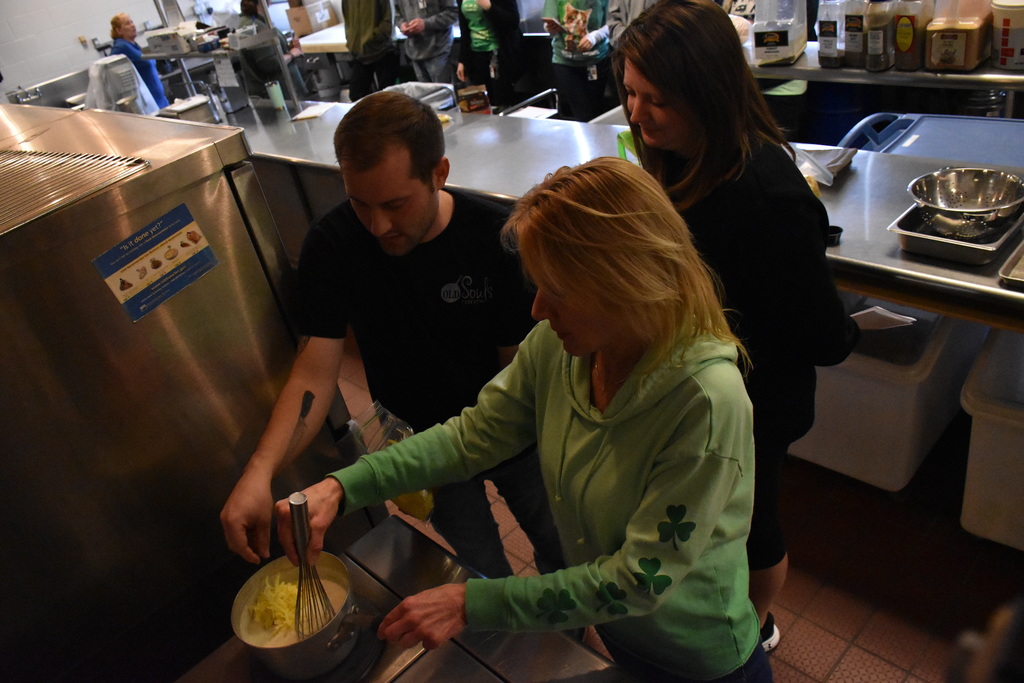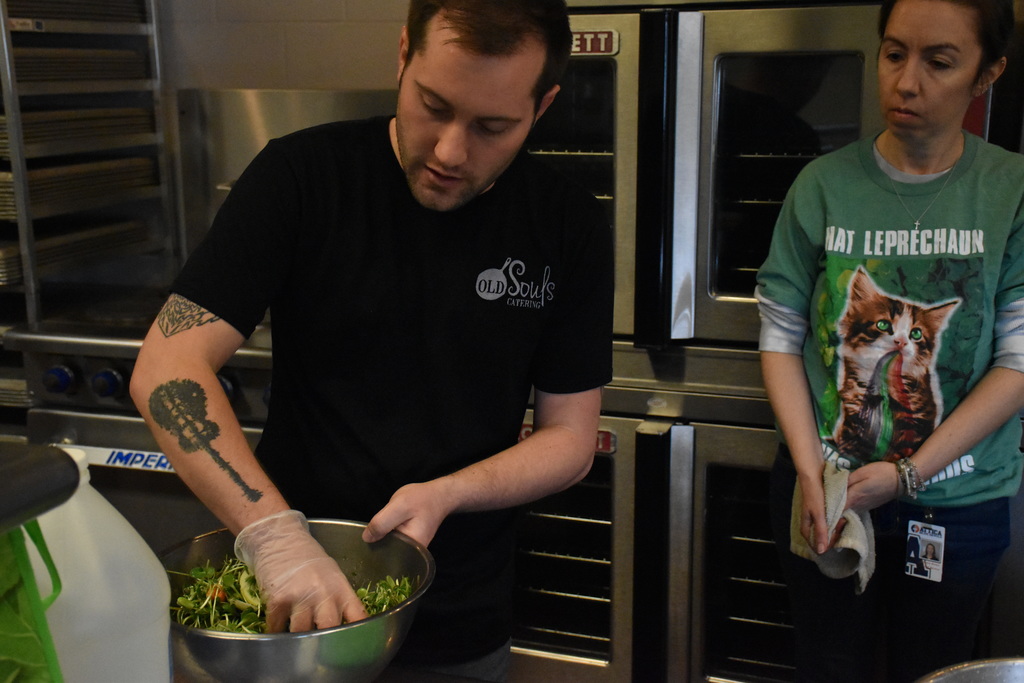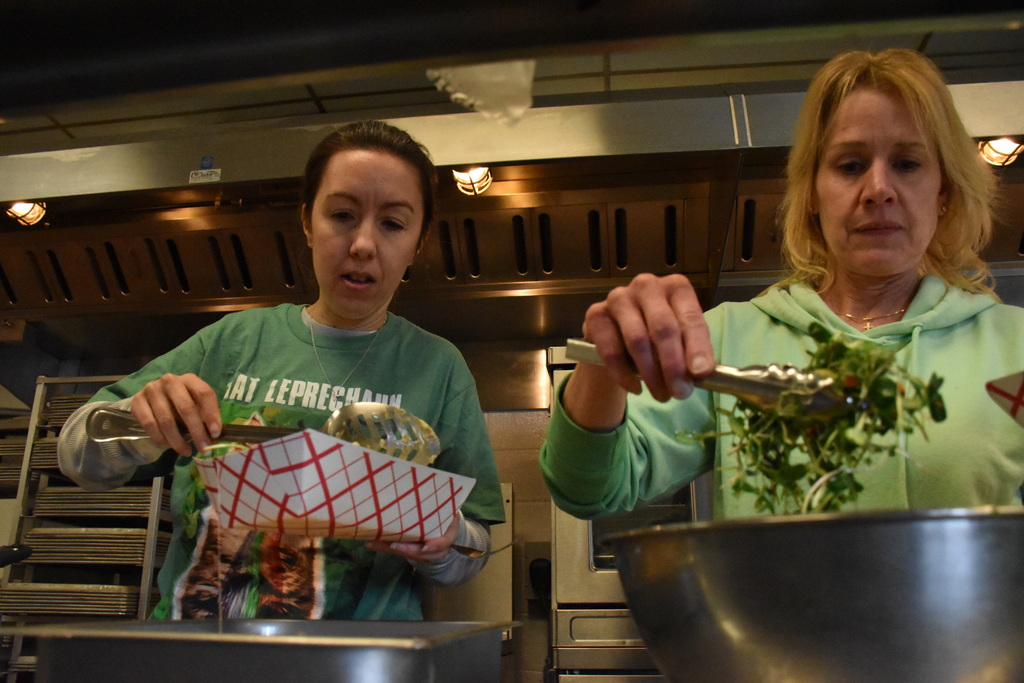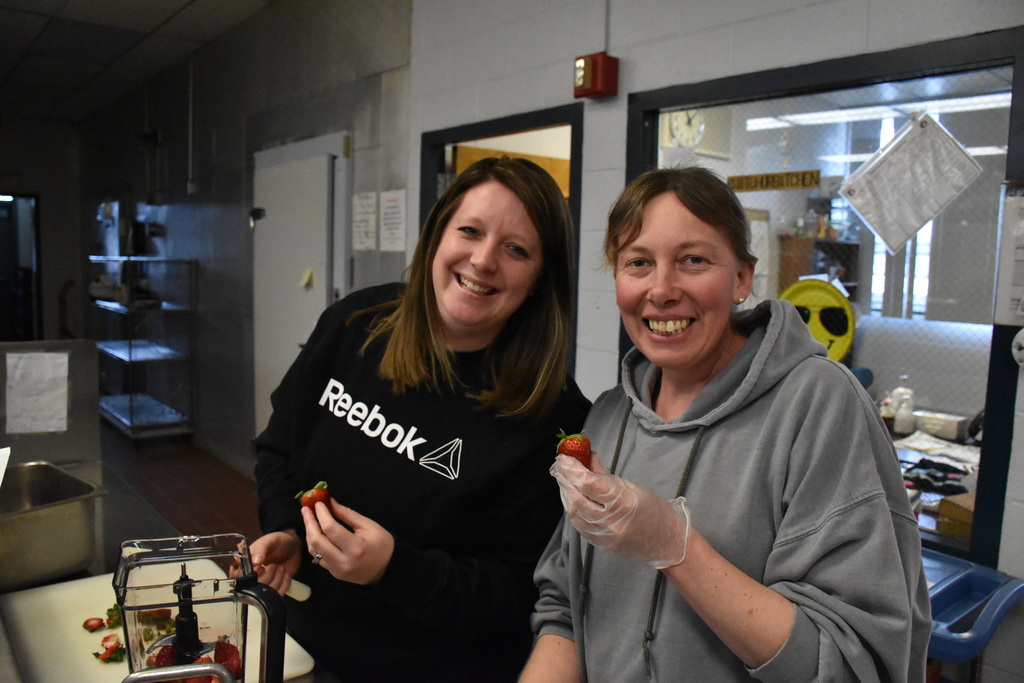 Our fourth graders traveled to A&A Maple in Attica Thursday to learn more about the syrup-making process from the Beitz family. "They were able to see the complete process the sap goes through in becoming delicious syrup," said fourth grade teacher Jessica Edwards. "They saw the reverse osmosis machine, were able to watch the sap boil and checked out the barrels of syrup that are shipped to companies in Ohio and also smaller bottles that people can purchase from their shop." Mrs. Kelly Beitz, our former Elementary School Principal, even stopped by to say hello to her former students! At the end of the tour came the most important - and delicious - part of the field trip: Tasting the syrup! Many thanks to A&A Maple for having out!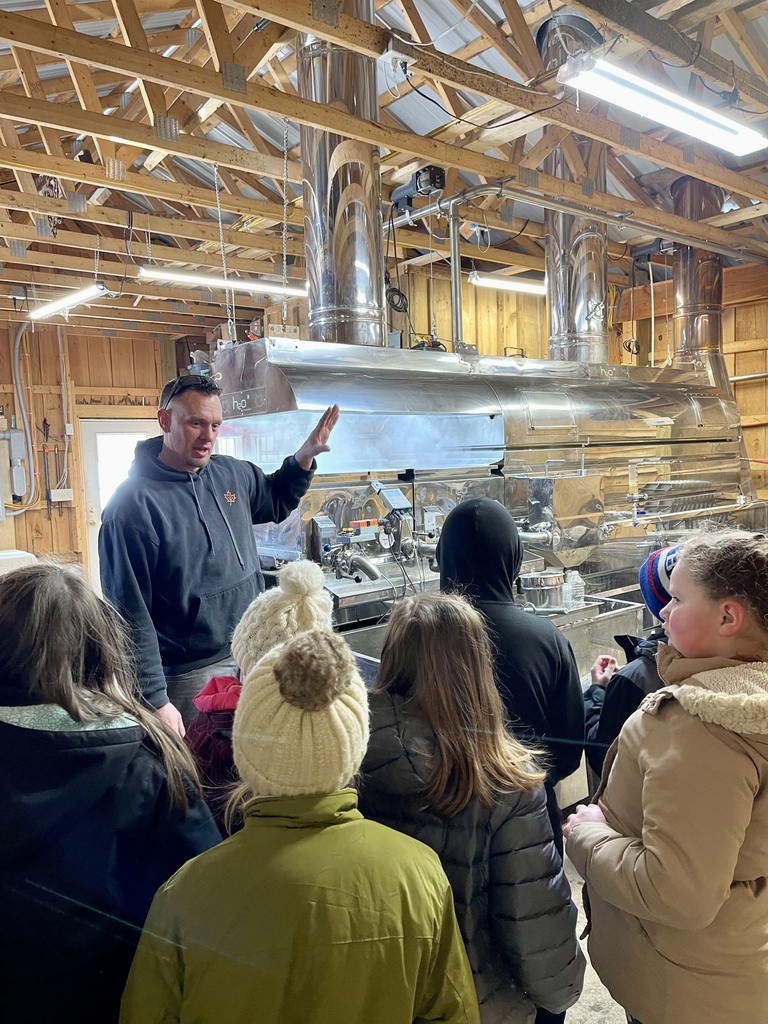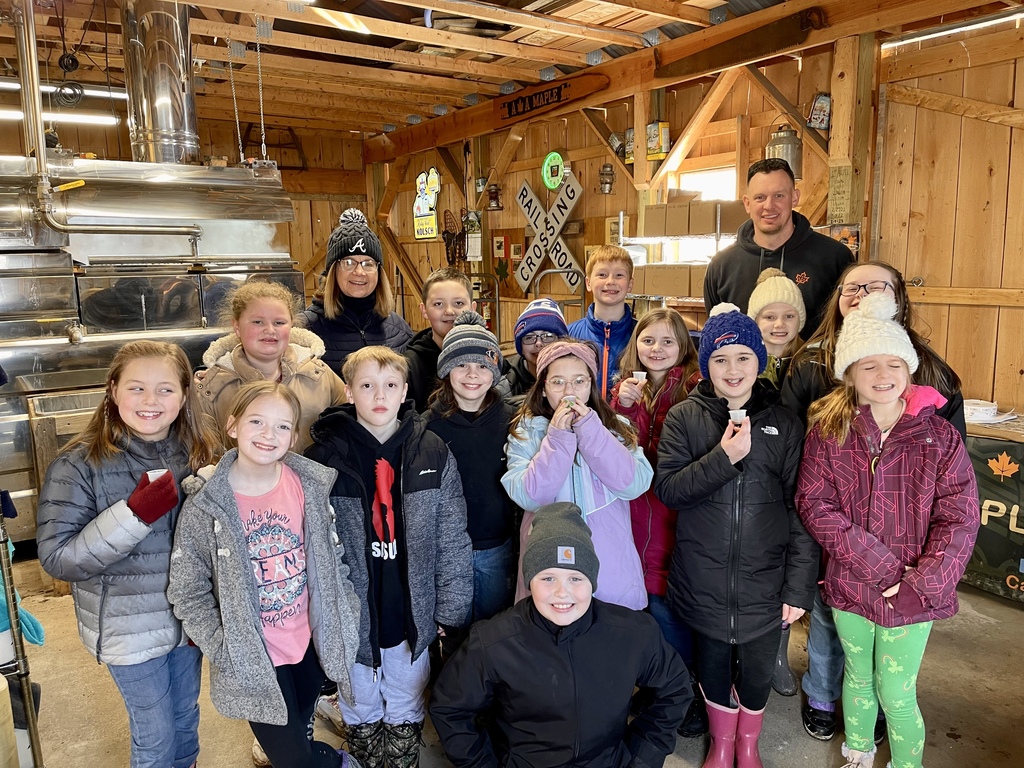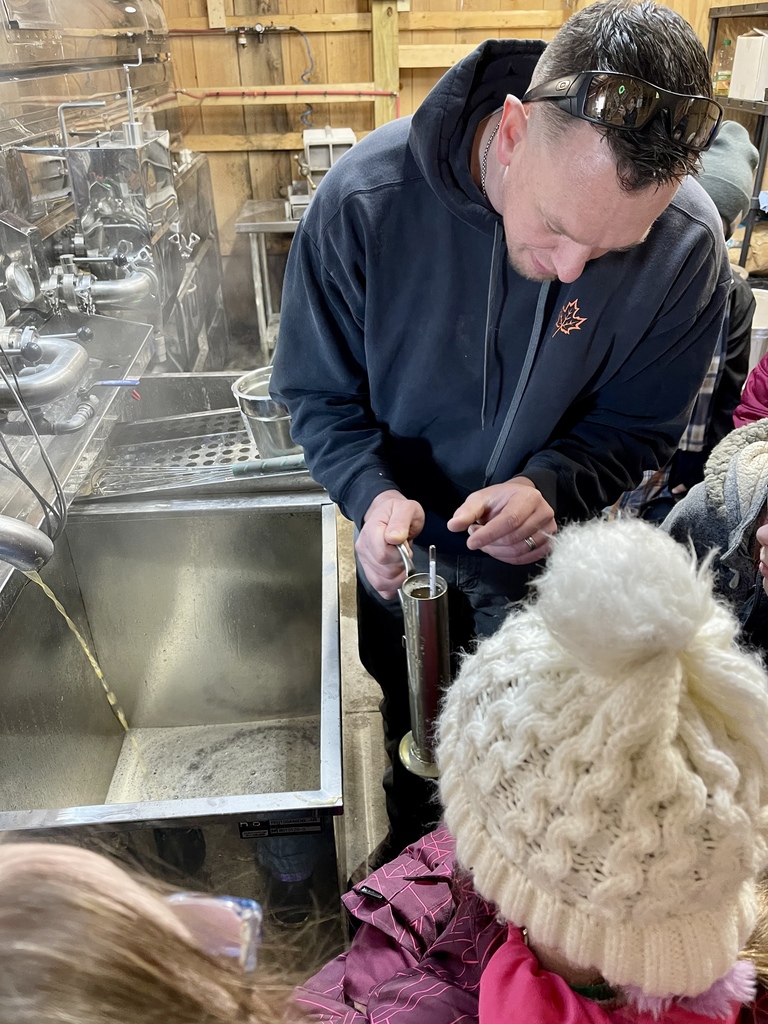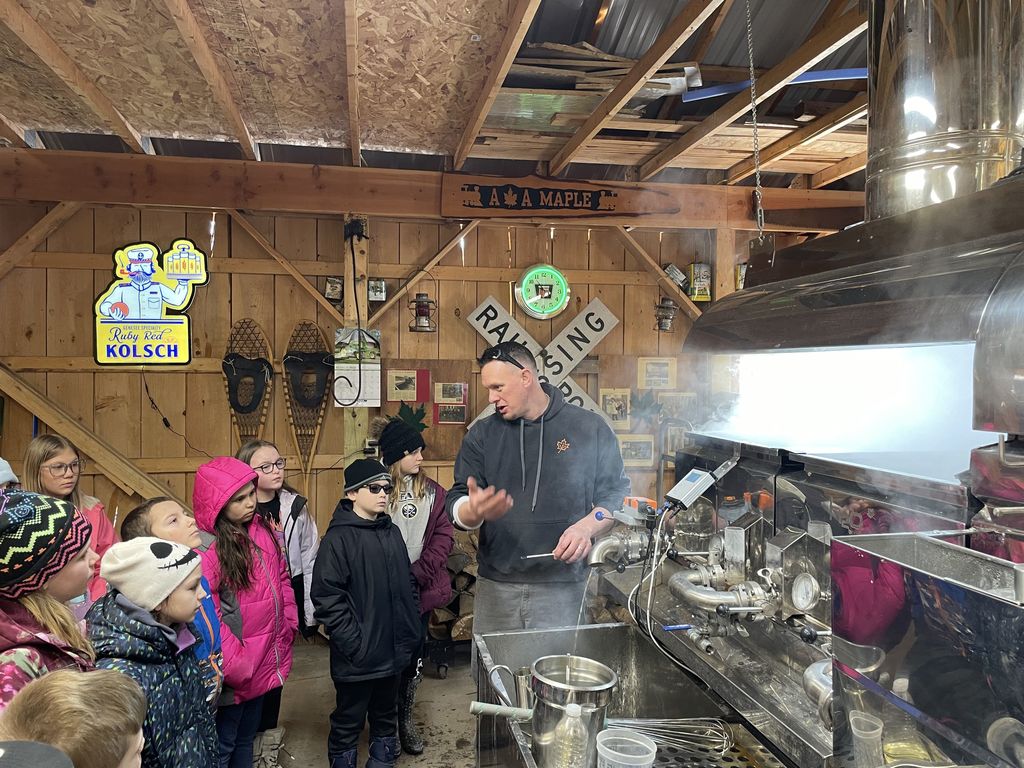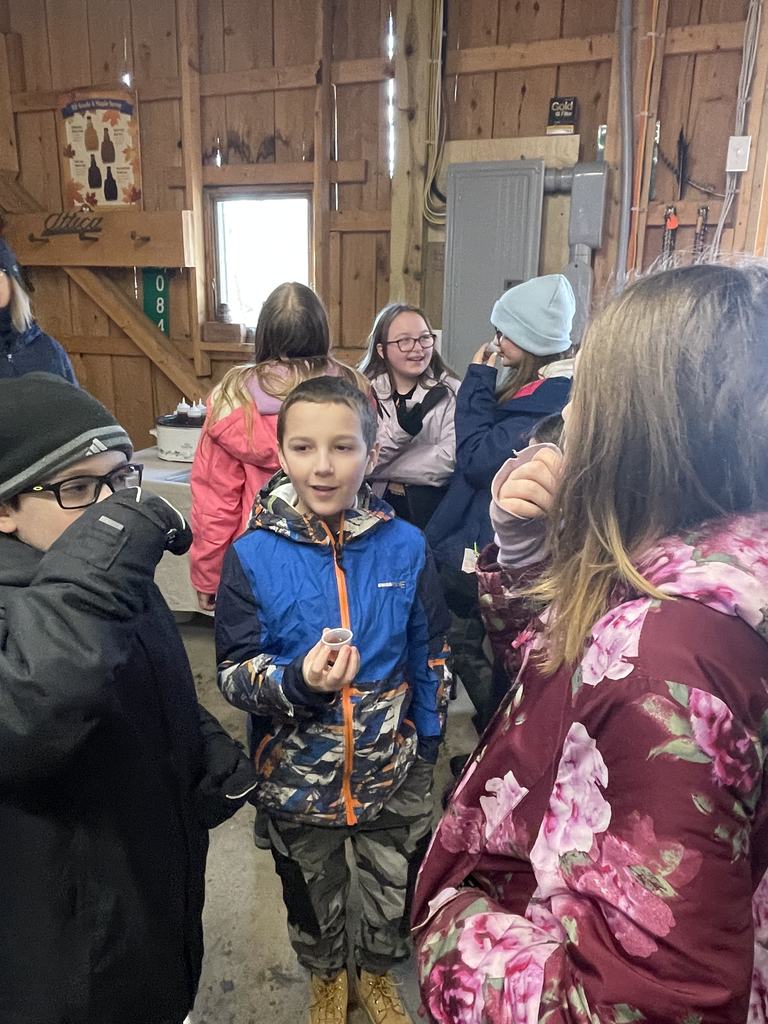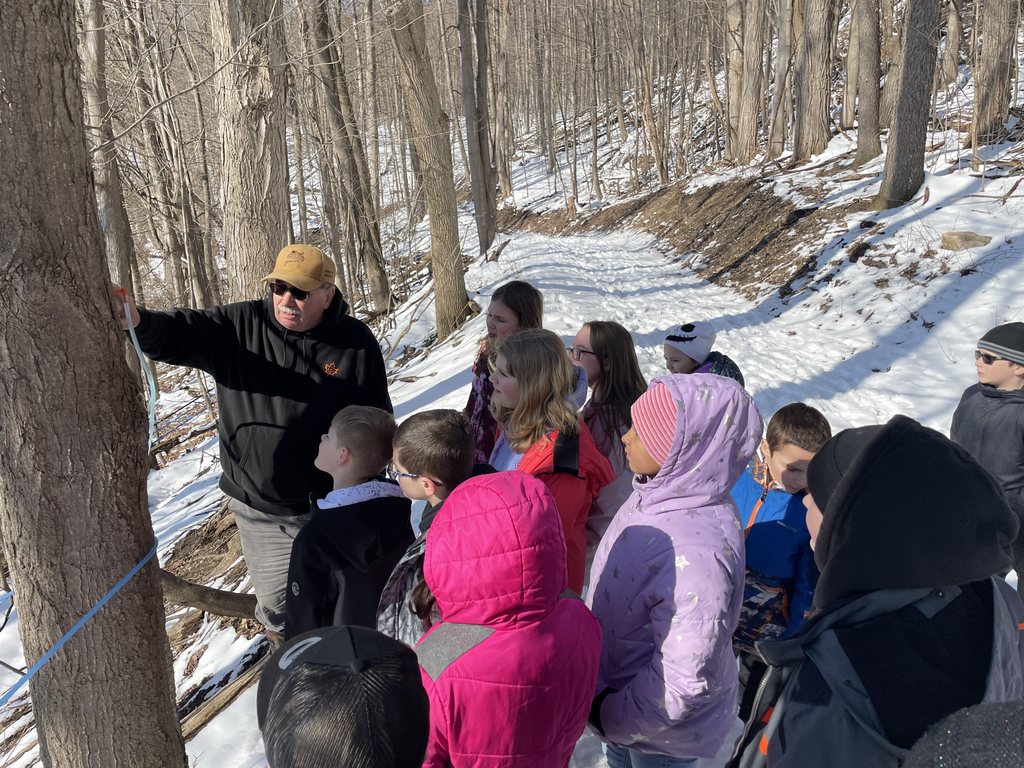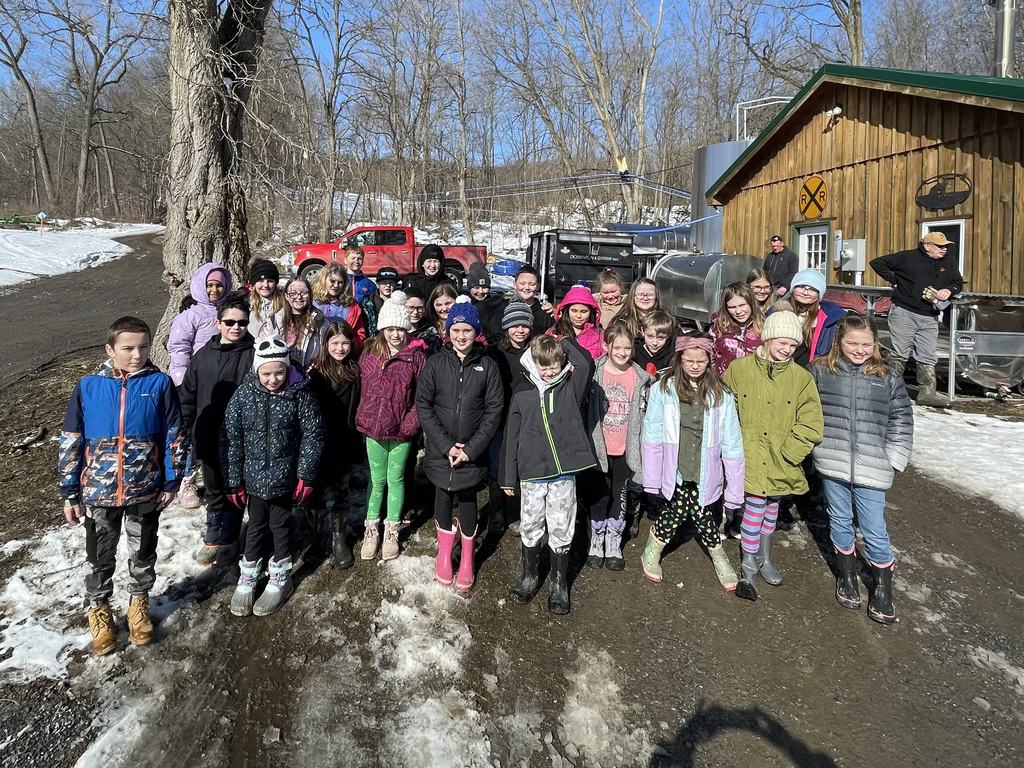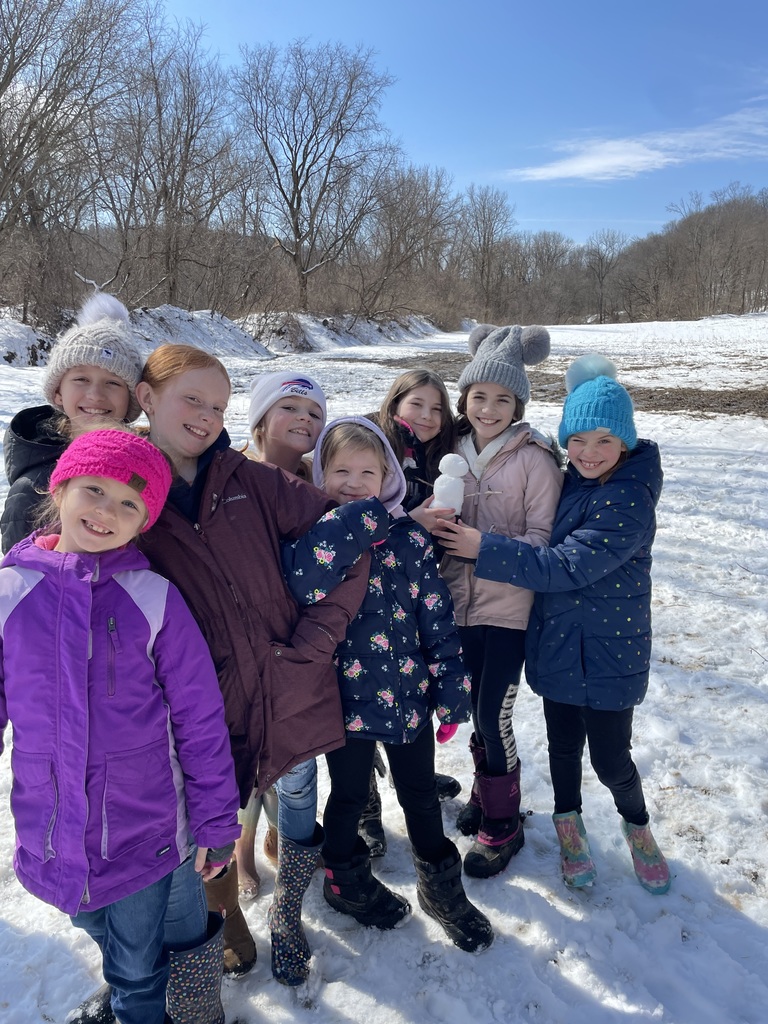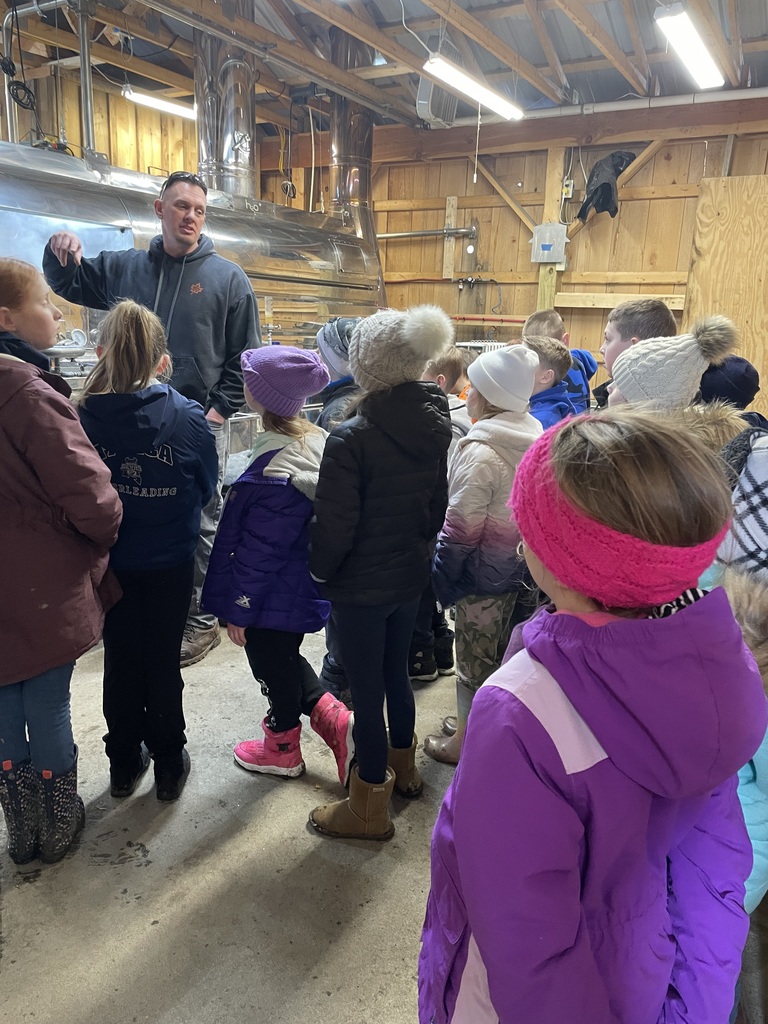 Three of our students recently made a HUGE donation to Gateway Home, a hospice facility in Attica. Lillian Gromek, Nolan Rzepka and Bryne Wolcott - all sophomores at Attica High School - set up bins at J Dubs in Alexander, Attica Pharmacy, Tops Market and Five Star Bank to collect items on Gateway Home's Amazon wish list. On Monday, they dropped off all the items they'd collected at Gateway. Items collected outside J Dubs alone were enough to fill an entire car! A huge thank you to J Dubs, Attica Pharmacy, Tops Market and Attica Five Star Bank and a job well done to Lillian, Nolan and Bryne - Attica's lucky to have you! (Photo courtesy of Sue Herman)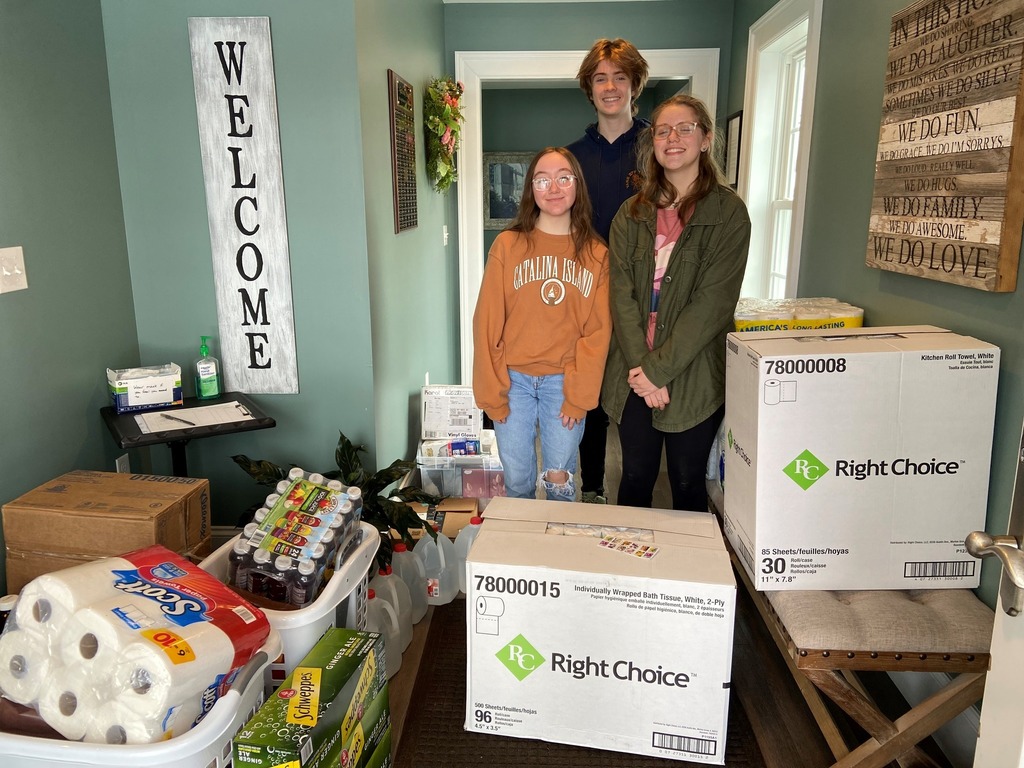 Members of our boys and girls swim teams held their annual banquet last night. Joe Parkhurst and Libby Kibler were named most outstanding performers of the year while Ethan Houghton and Cassidy Shafer were winners of the coaches' award. Coaches gifted seniors with a framed photograph of them competing this past season while the five swimmers who broke records - Joe Parkhurst, Sam Dunlap, Matthew Kingswell, Ethan Houghton and Libby Kibler - received t-shirts identifying them as an "Attica Record Breaker." (Photos courtesy of Marybeth Kibler)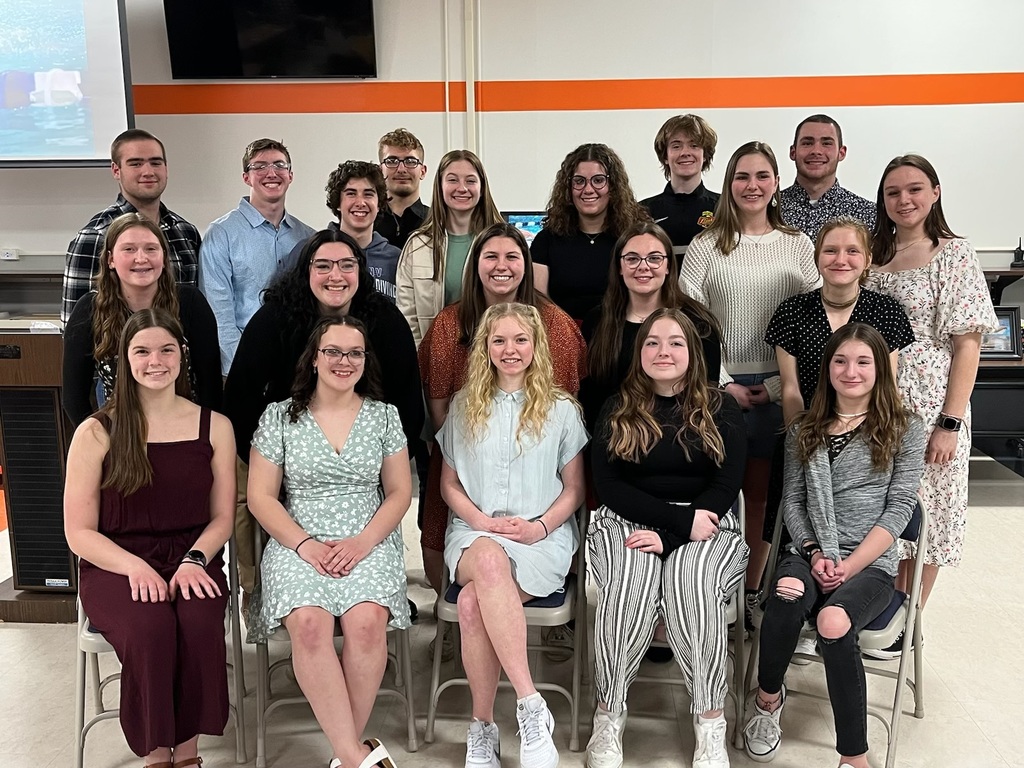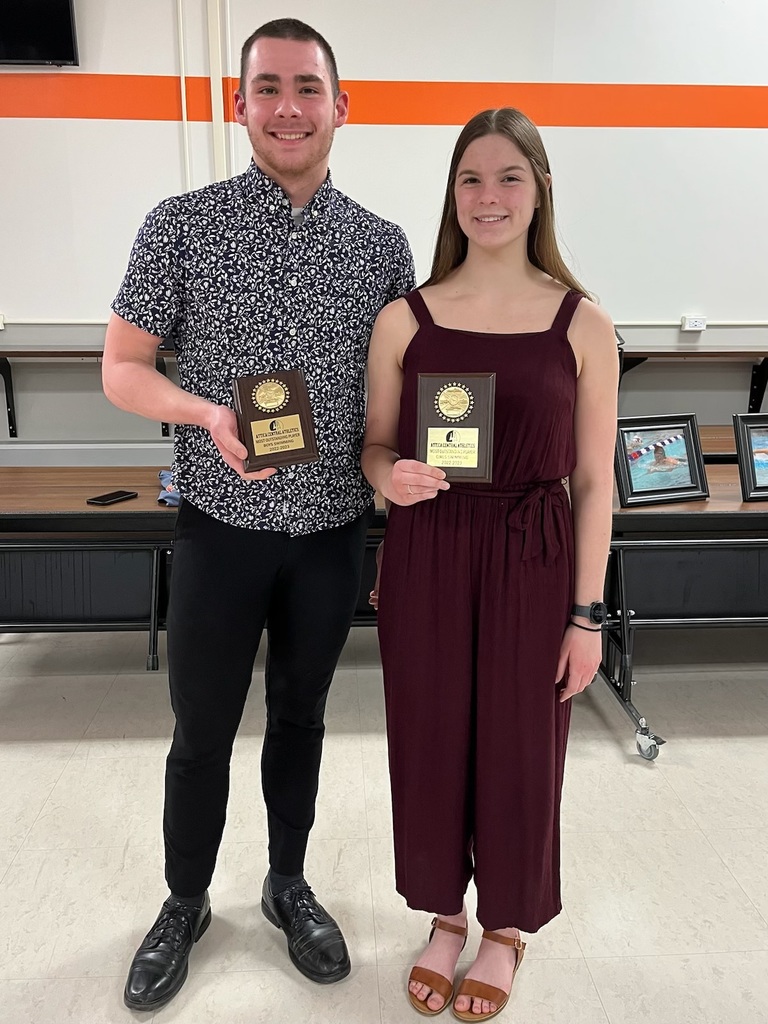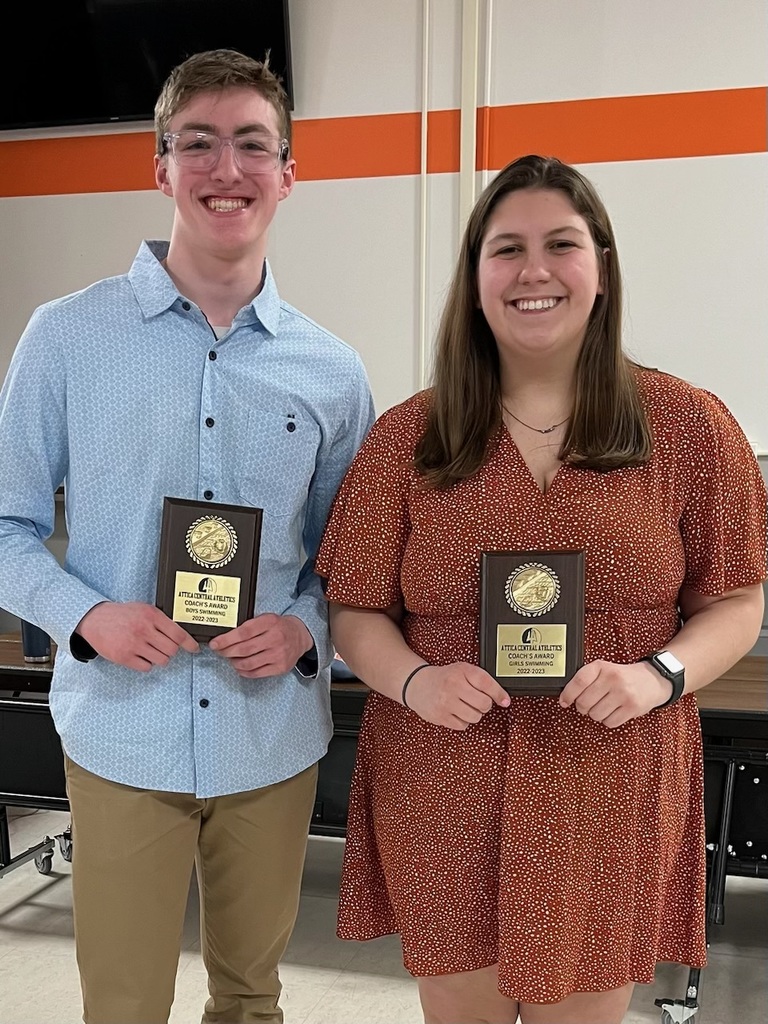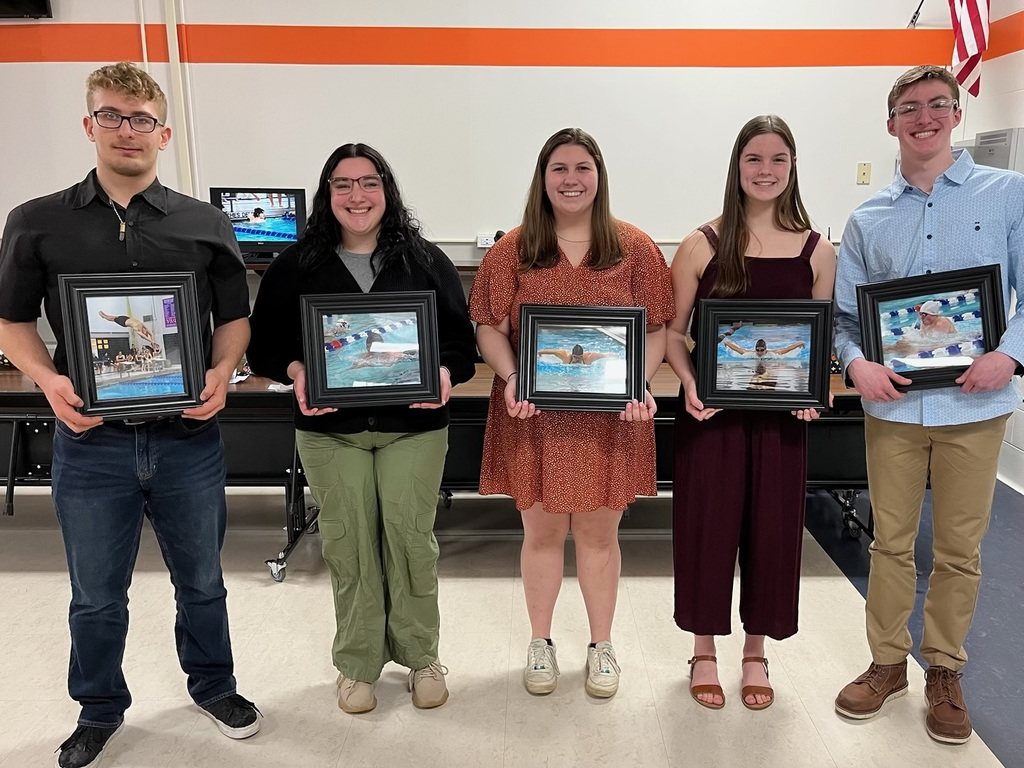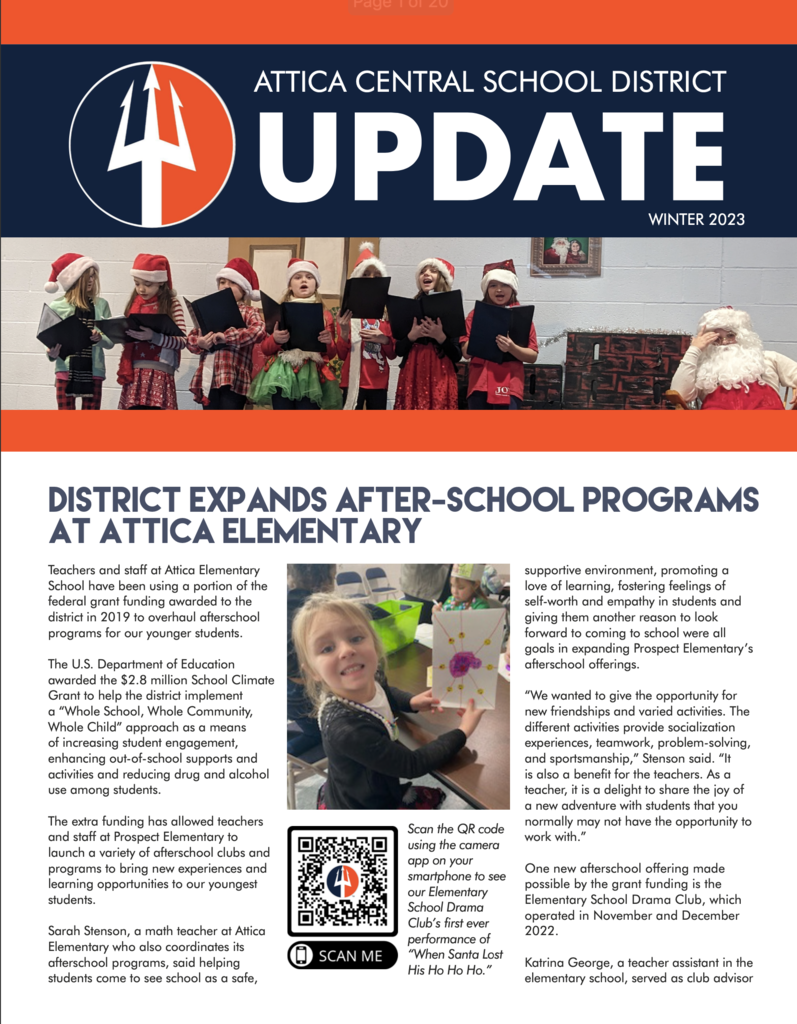 Attica's National Honor Society Chapter welcomed 19 new members during an induction ceremony last night in our Performing Arts Center. Chapter officers Erika Conrad (president), Libby Kibler (vice president), Ethan Harmon (treasurer) and Skylar Savage (secretary) spoke on the four National Honor Society pillars - character, scholarship, leadership and service - before new members were welcomed into the chapter and administered their oath. Sophomores, juniors and seniors are invited to apply for membership in the society if they've achieved a cumulative grade point average of 90 percent at the close of the second quarter prior to the invitation period. Invited students then sit for an interview with the chapter's five-member faculty advisory committee, which ultimately votes on what new members to accept. Students inducted into the district's NHS chapter were Samantha Alfiero, Zoey Berggren, Morgan Bunk, Rebekah Clark, Katherine Ewert, Lillian Gromek, Emily Harmon, Kara Hassenfratz, Madelyn King, Savanna Messe, Mia Mondano, Bailey Nixon, Emily Peters, Catharine Struzik, Amelia Spampata, Robyn Szuniewicz, Paige Warwick, Julia Wise and Brynne Wolcott. Congratulations to our newest National Honor Society members! (Selected photos courtesy of Matt Struzik)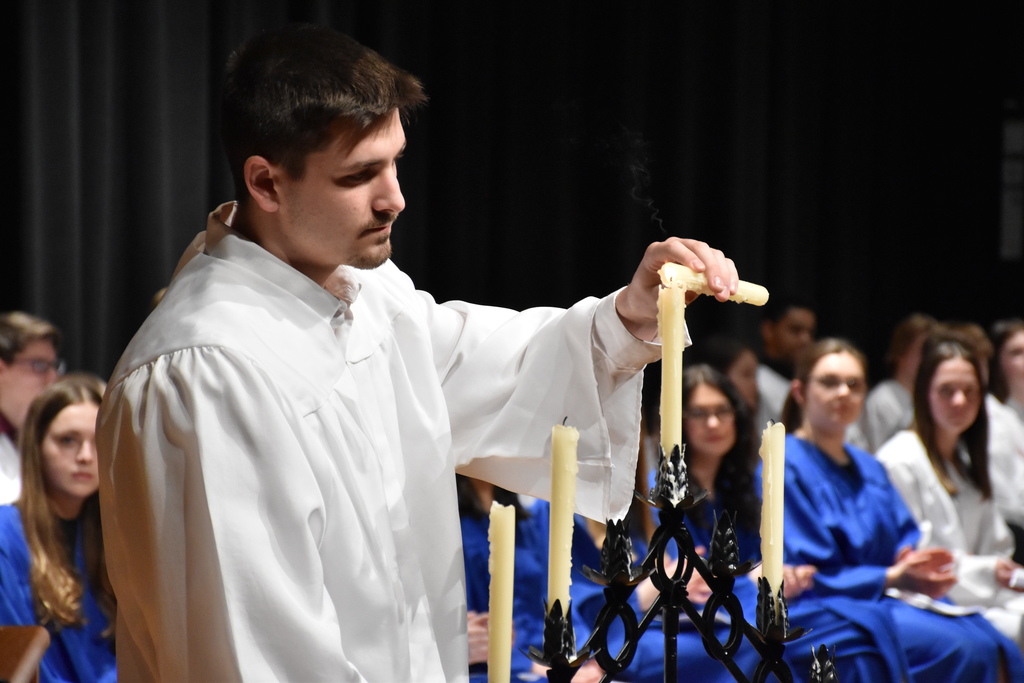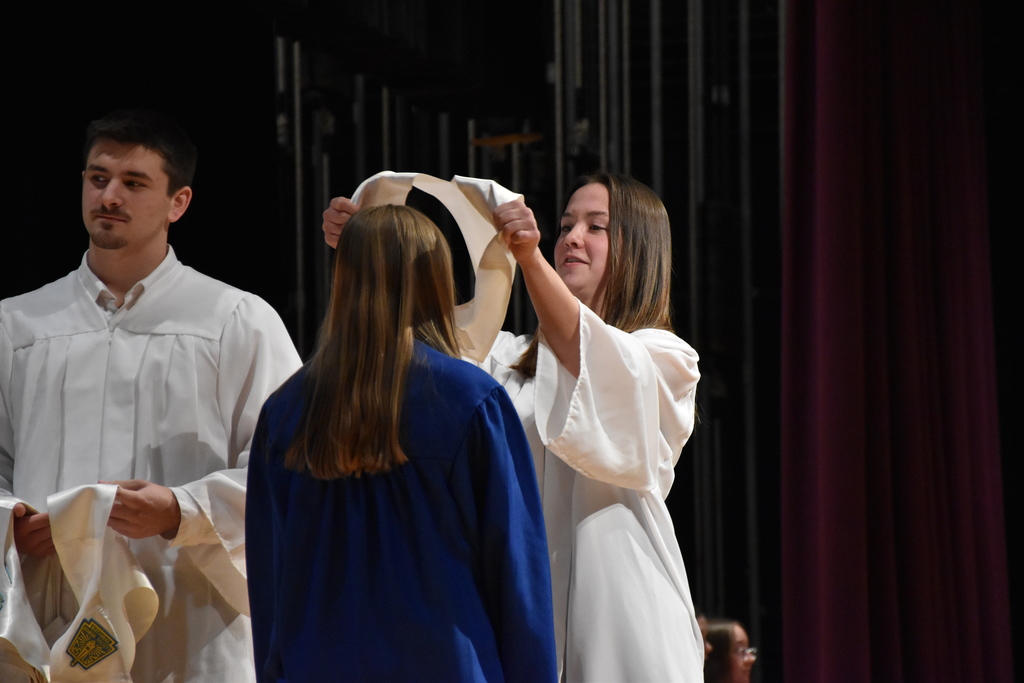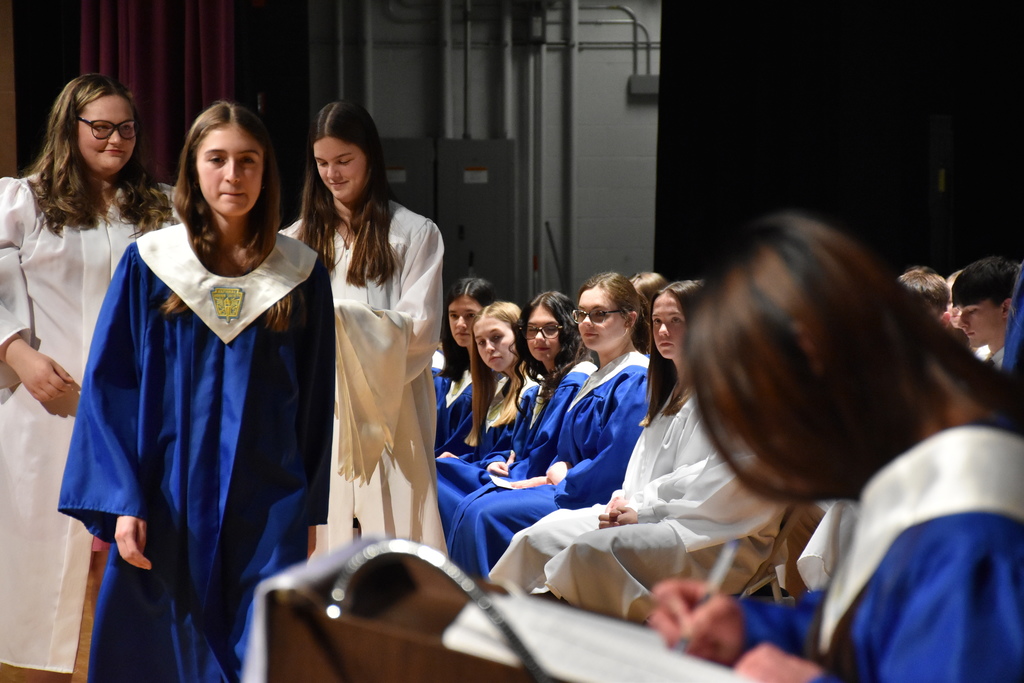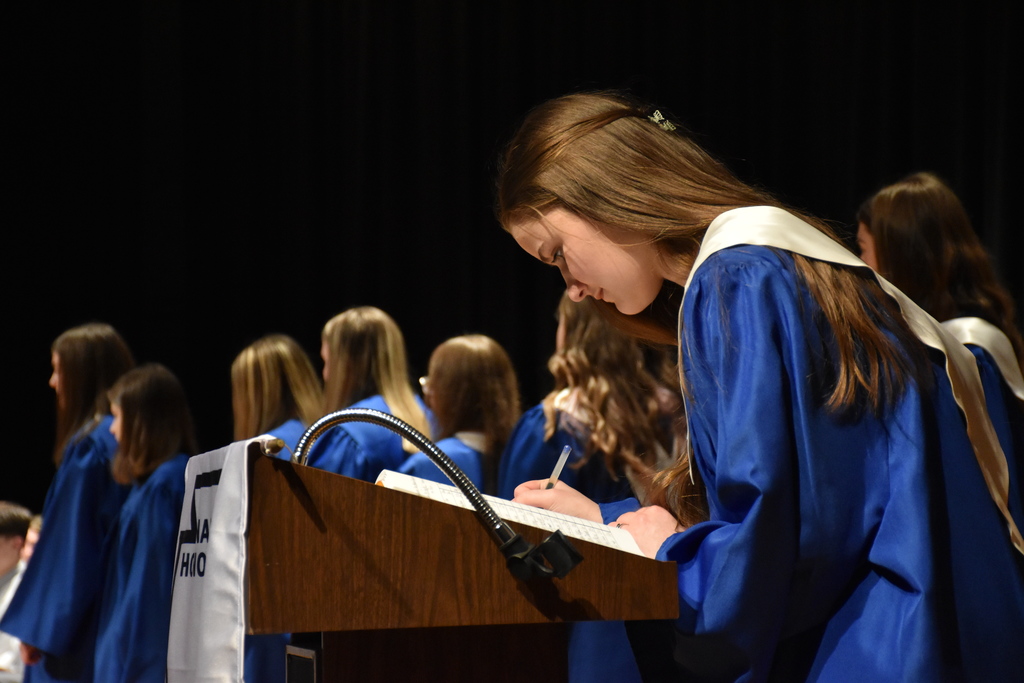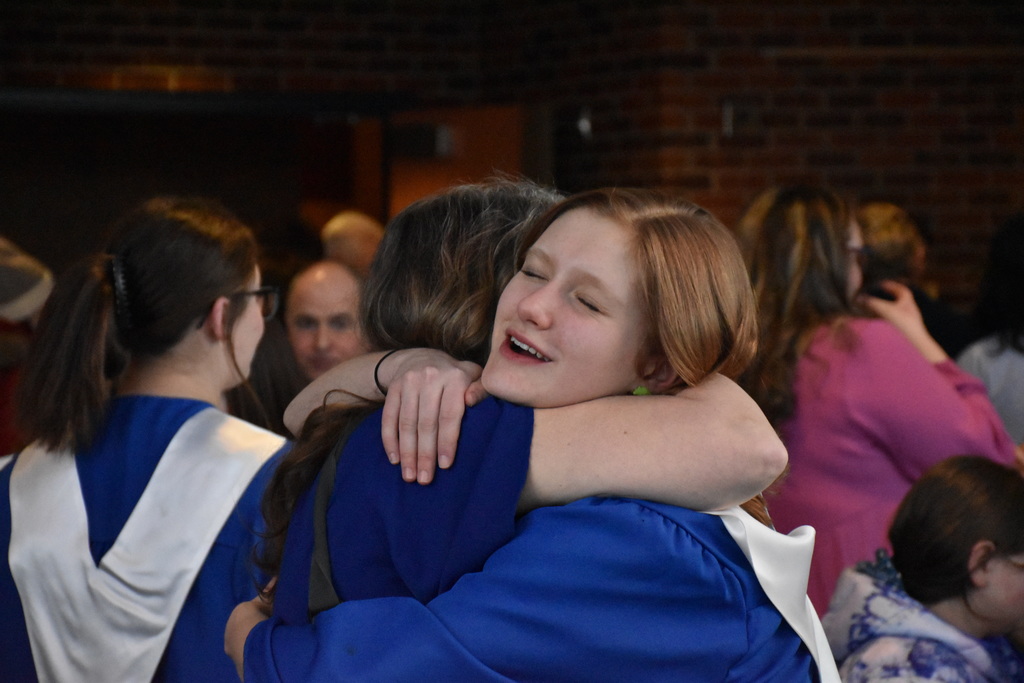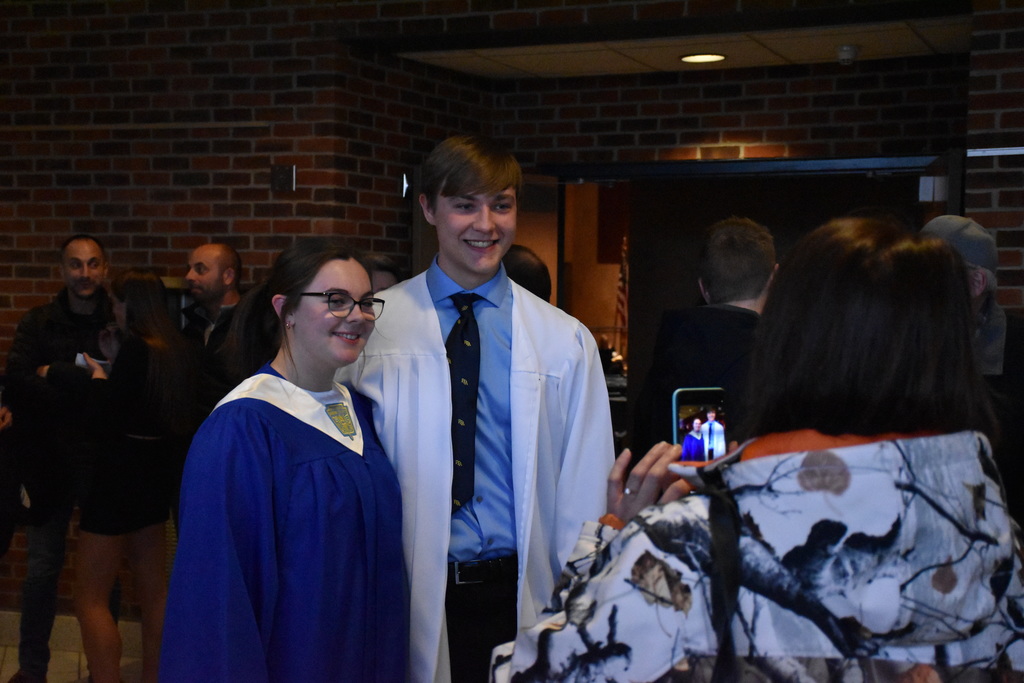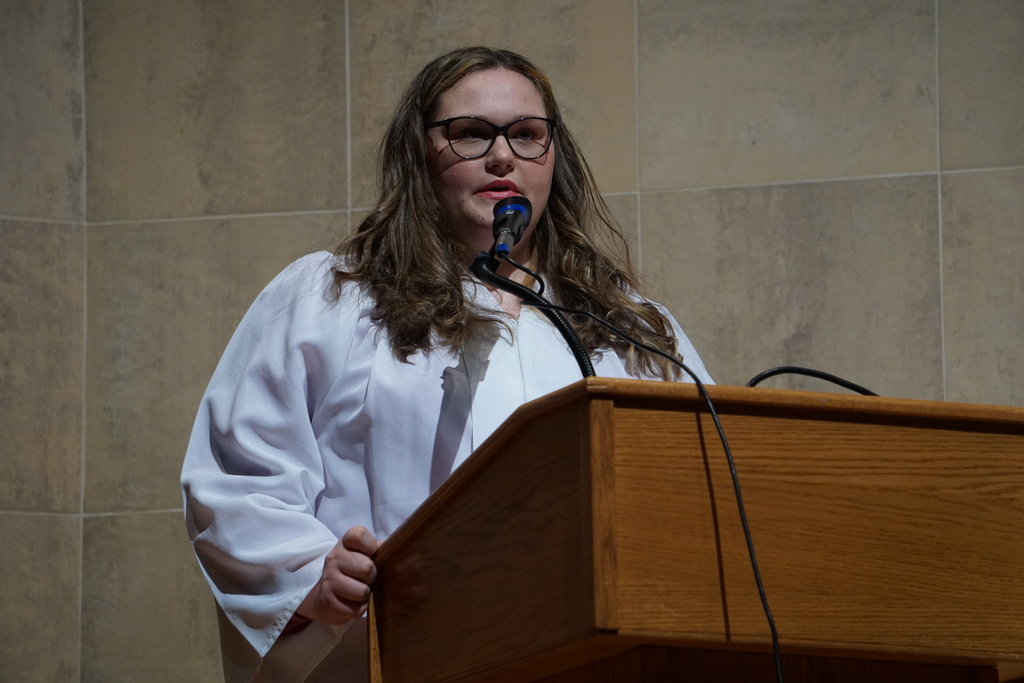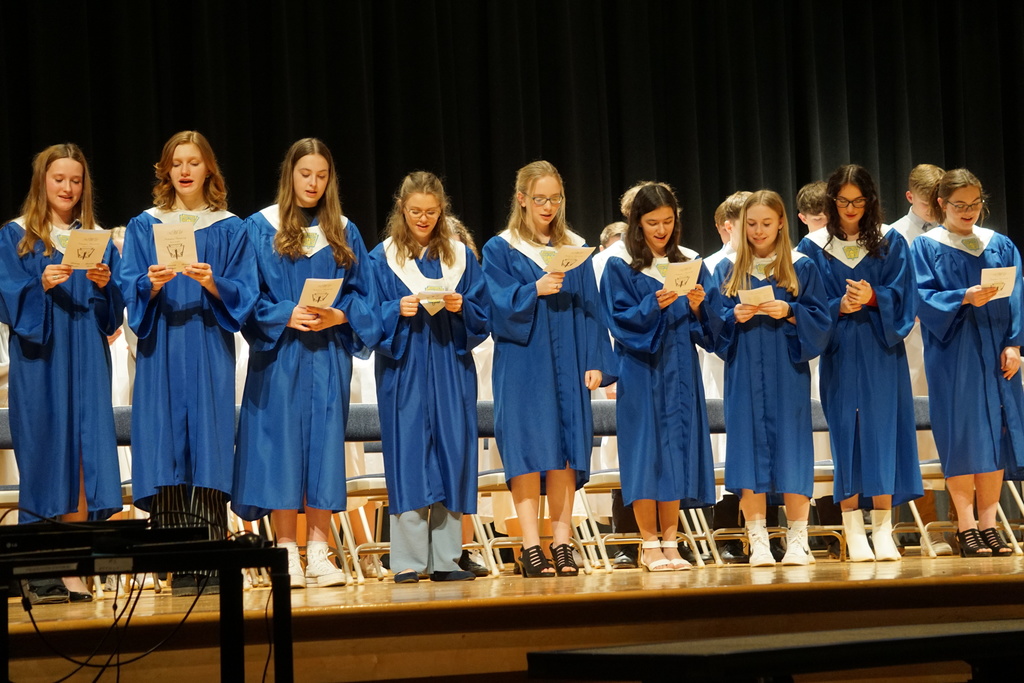 Today, School Resource Officer Deputy Sam West led our fifth grade students in a lesson on CPR. West covered how to assess a scene, the best ways to check for breathing and a heartbeat, how to use an AED and proper CPR technique. Above all, West stressed the importance of calling 911 as soon as possible and continuing to give aid until help arrives. We obviously hope this is a skill our students never have to put to use but we're grateful to Deputy West for sharing his expertise!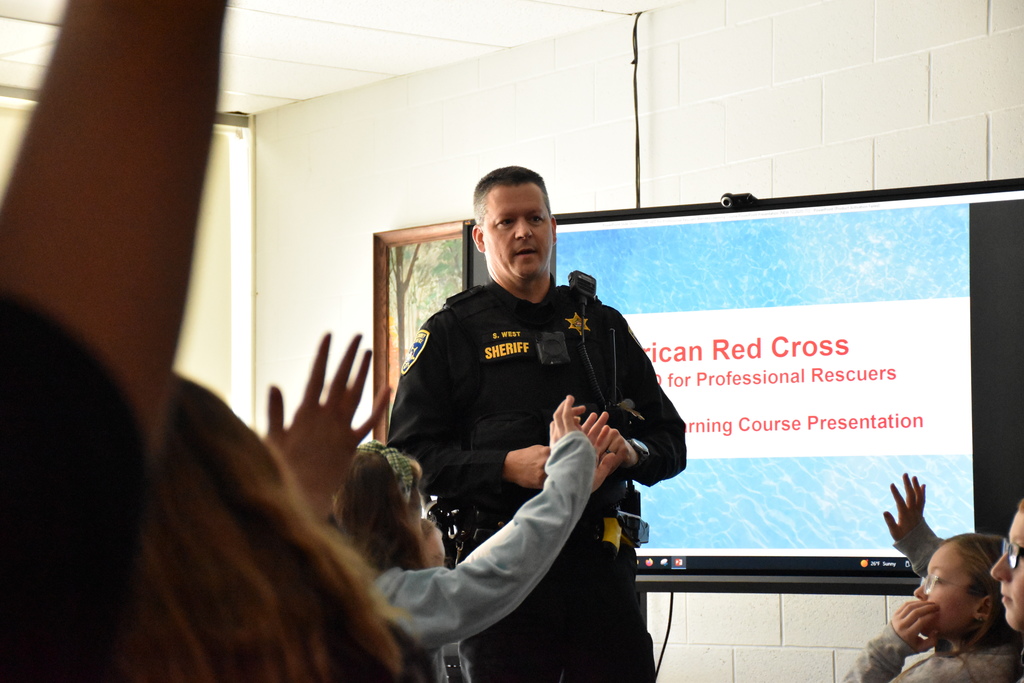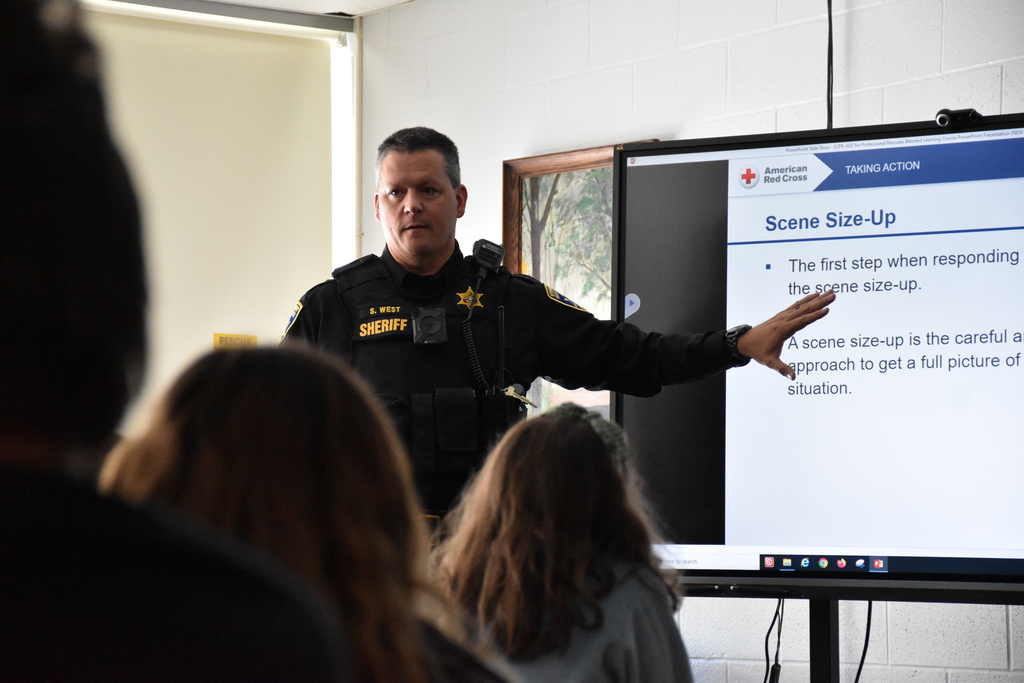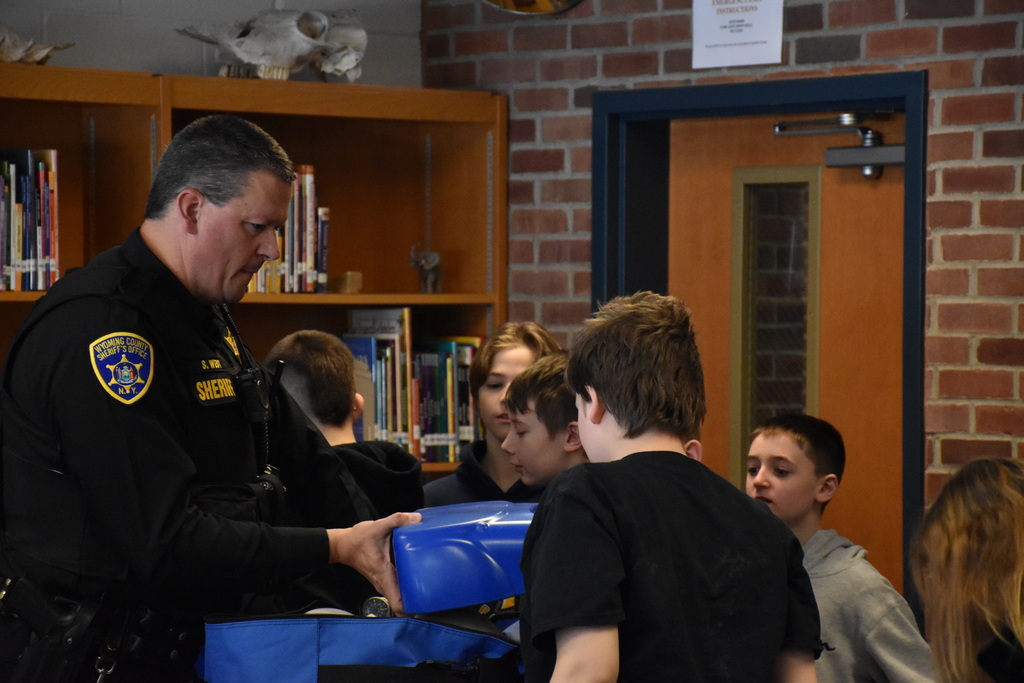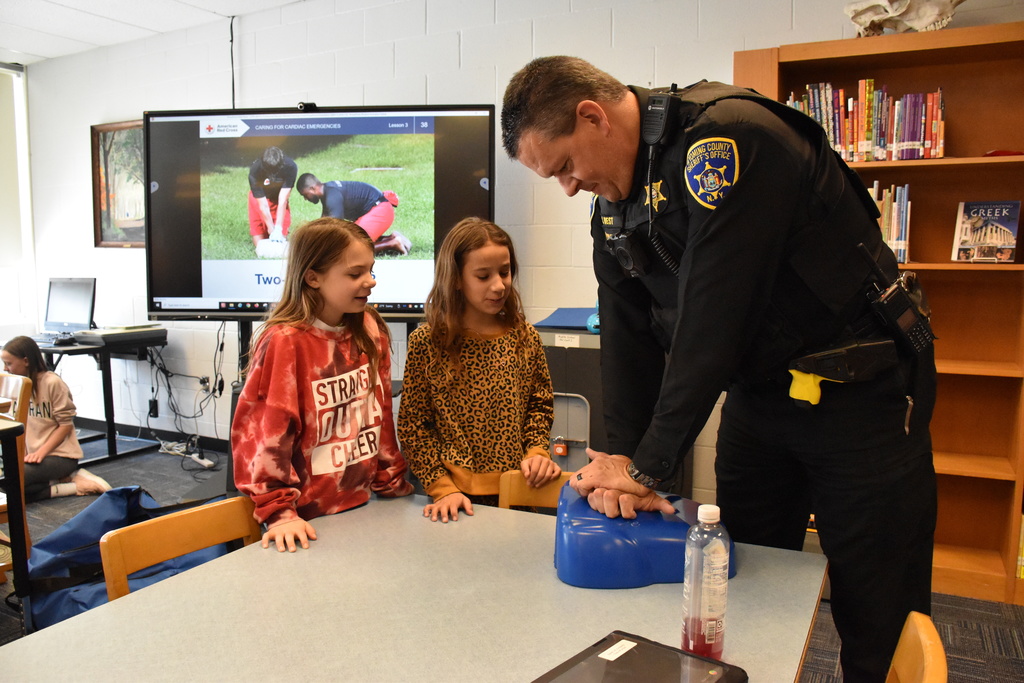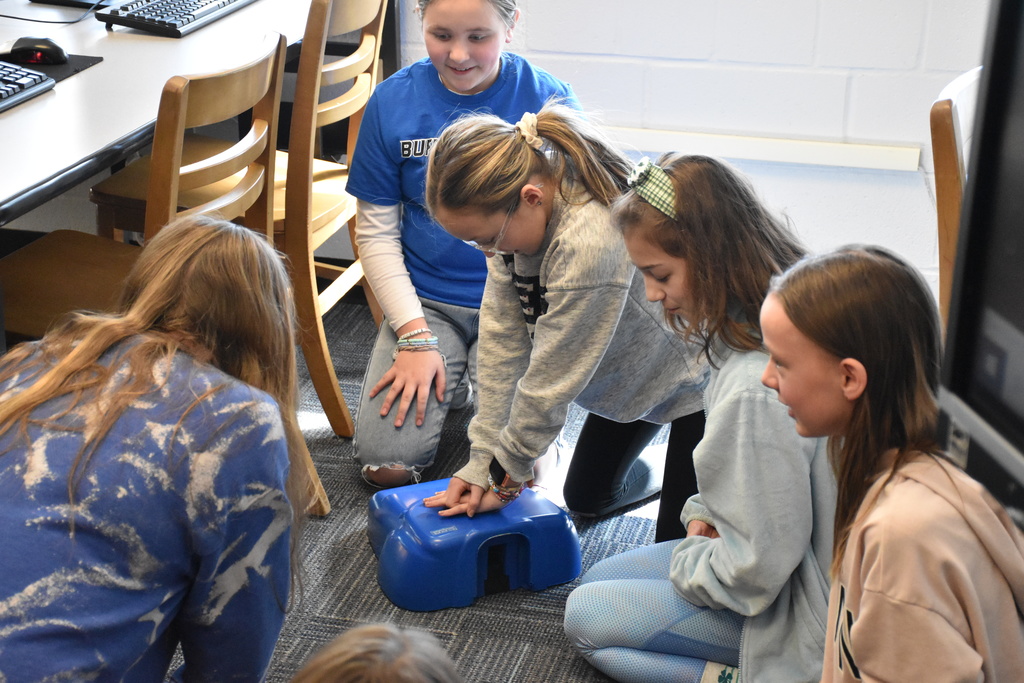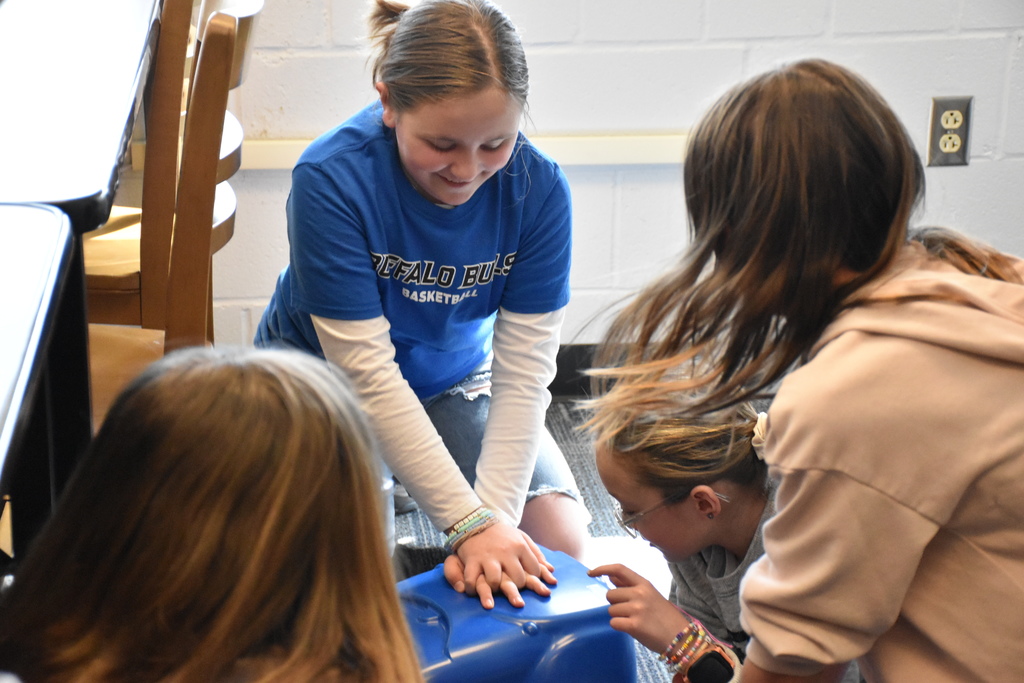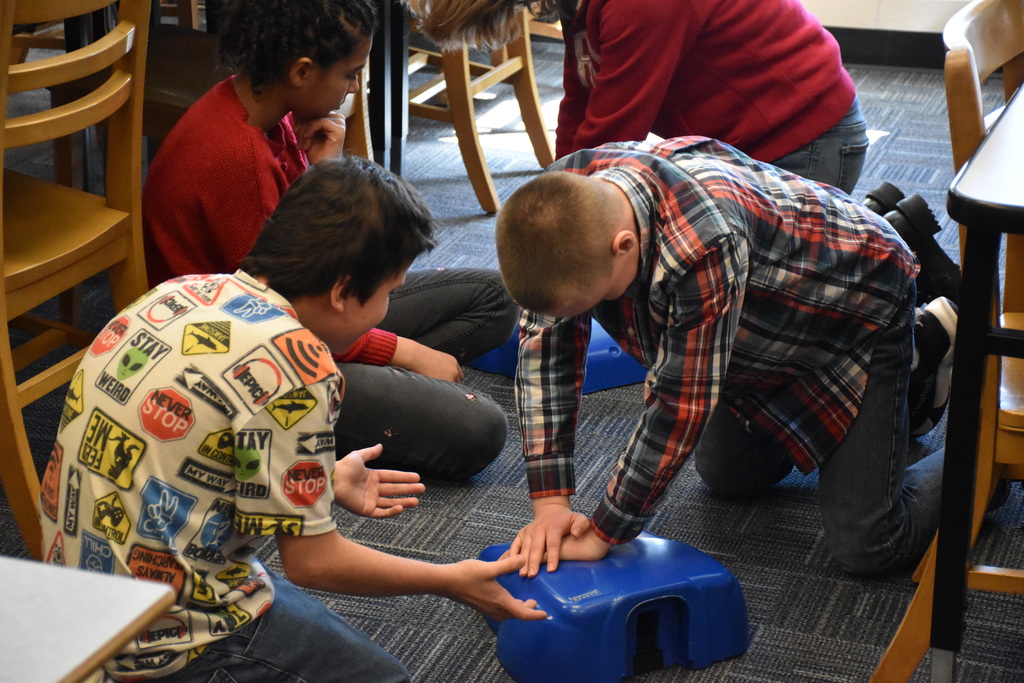 Don't miss our annual Choral Pops Concert tonight at 7 p.m. in the Middle School Auditorium! The concert will include performances by the following ensembles: • The Sunshine Singers (3rd/4th grade after school group) • 5th/6th Grade Chorus • 7th/8th Grade Chorus • High School Chorus If you can't make it in person, the concert will be livestreamed on the Attica Stream Team Facebook page linked below. Link:
https://www.facebook.com/profile.php?id=100070534411251
The teachers go 2-1 on the day, topping the Student Government Volleyball Tournament girls champions, I ♥ Milk and our students' co-ed team and falling to the tournament champion boys team, Miller Time.