High school counselors Erica Frongetta and Elise Meyer took 50 sophomores and juniors to the National College Fair at the Rochester Riverside Convention Center Monday. The fair offered our students a chance to speak with representatives of and learn more about 184 colleges and universities from across the country and around the world. It's never too early to start thinking about what comes after high school and this was a great learning experience for our students! (Photo courtesy of Erica Frongetta)
I ♥ Milk and Miller Time were the top finishing teams at our annual Student Government Volleyball Tournament this past Saturday and are slated to take on our all-star faculty team later this morning. The die is cast. The stage is set. It all comes down to this. Will youth win out? Will experience reign supreme? We can't wait to find out!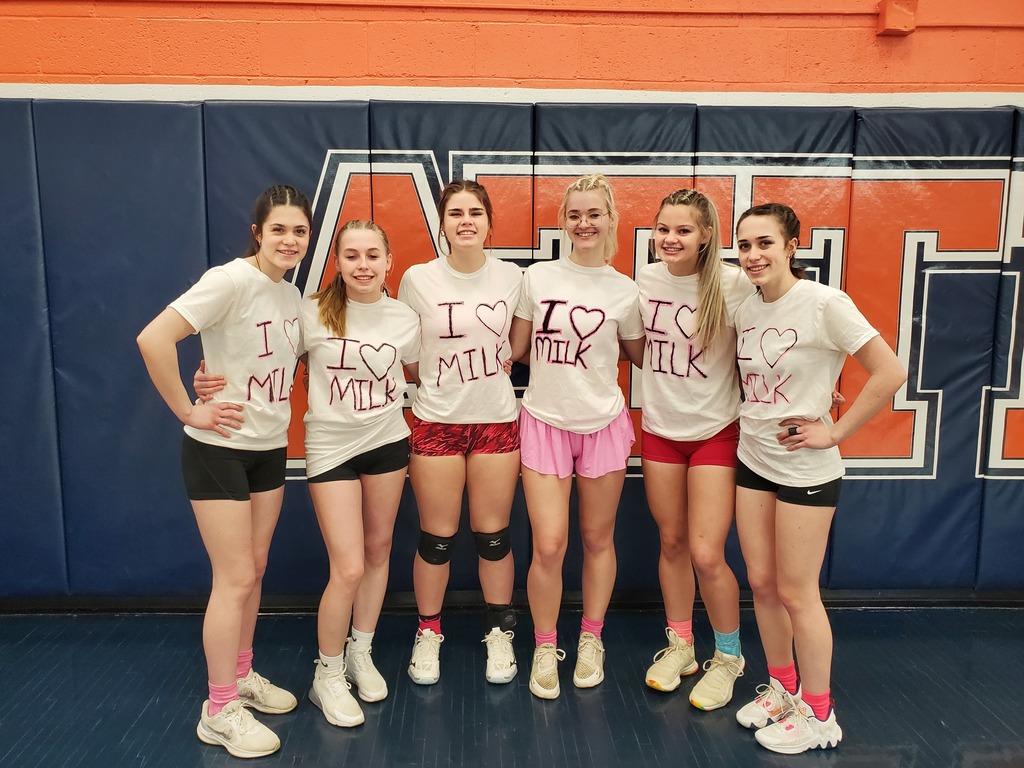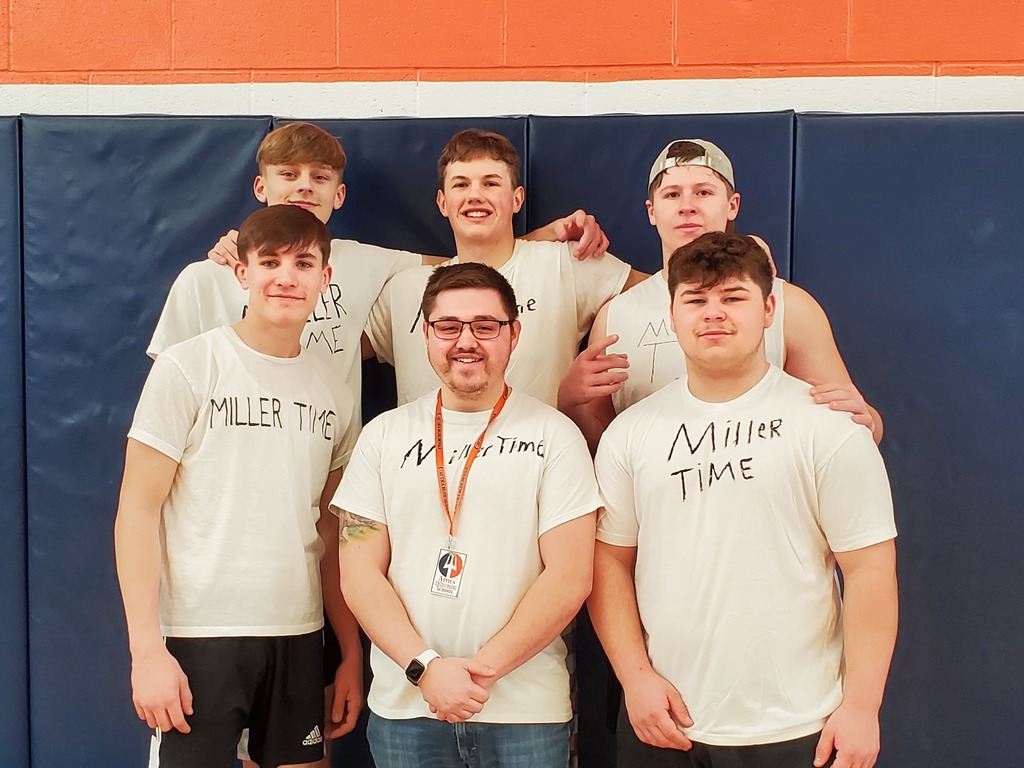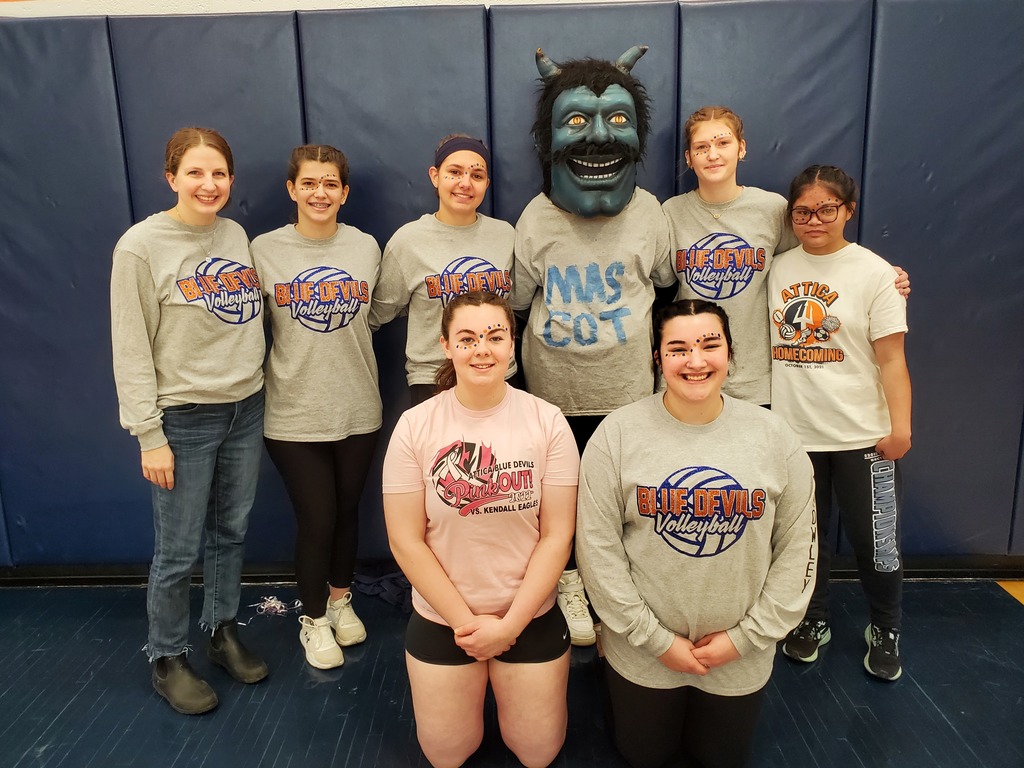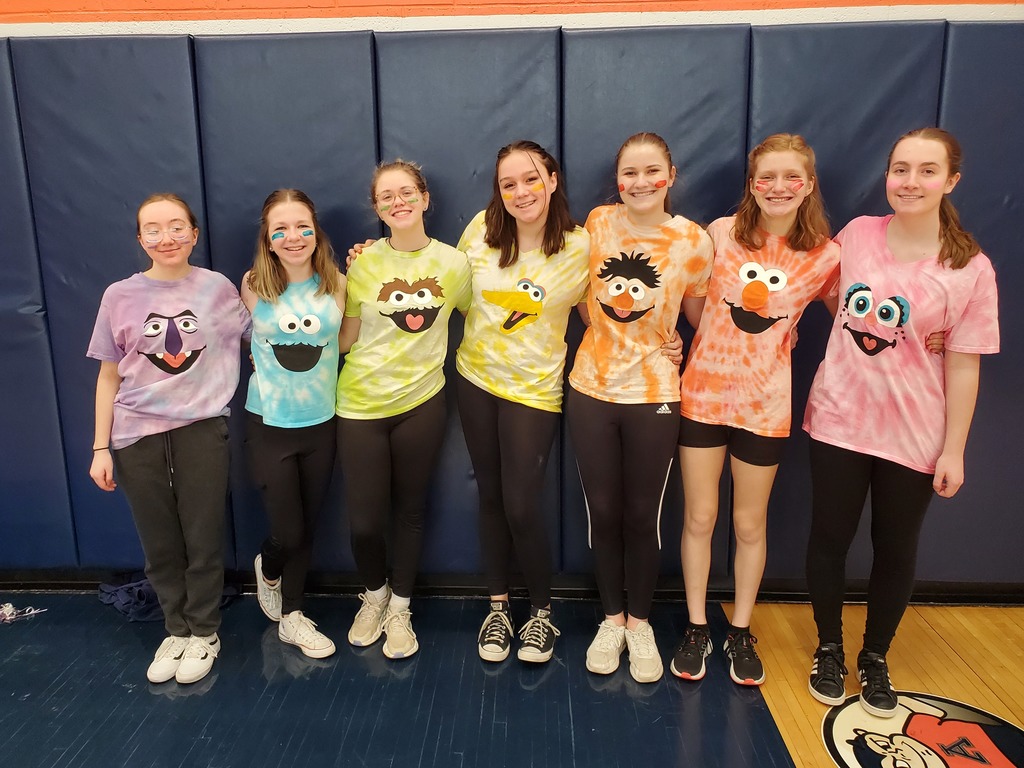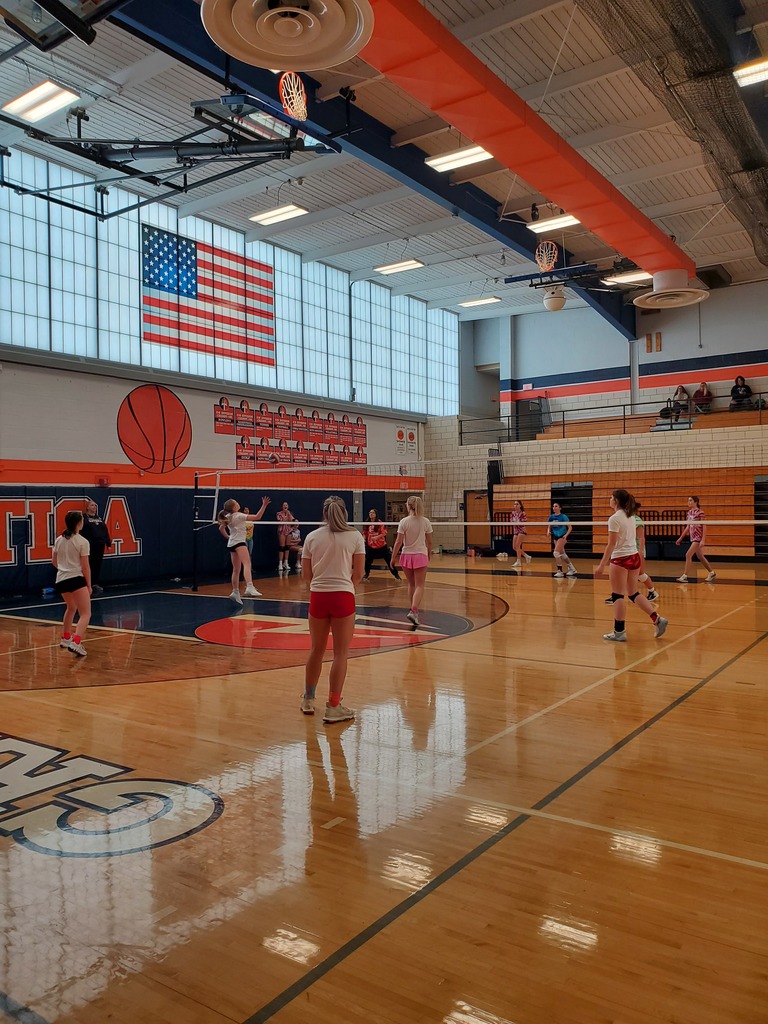 Mrs. Amanda Vilagy's kindergarten class had some good clean fun during WIN math today, using shaving cream to help practice their addition skills! The WIN Math Program, short for 'What I Need' in Math, is a new initiative this year at Attica Elementary designed to combat student learning loss as a result of the pandemic. Learn more about the program at the link below. (Photos courtesy of Sherry Bennett) Link:
https://www.atticacsd.org/article/897526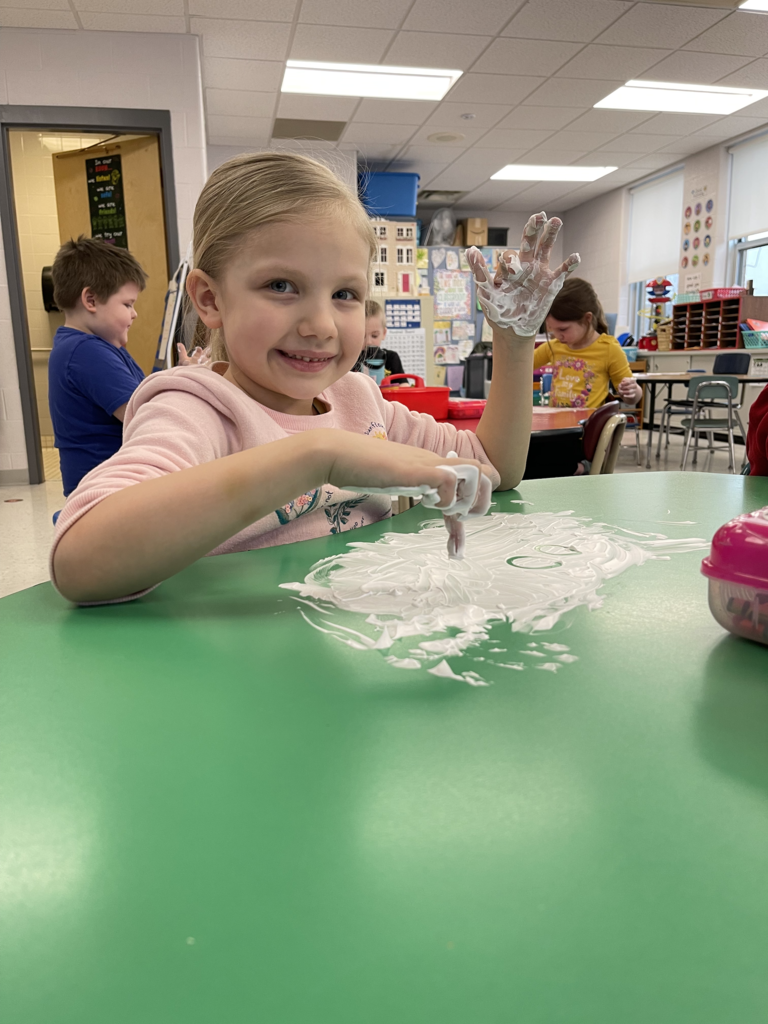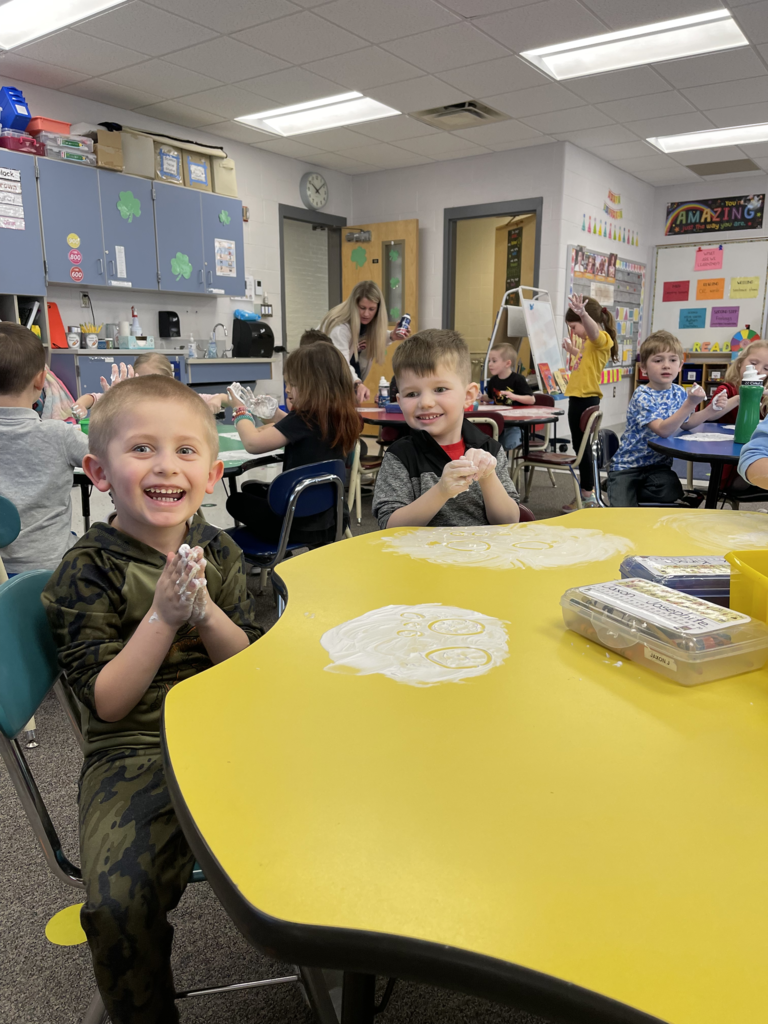 Fourth graders attended a concert by the Rochester Philharmonic Orchestra and stopped at the Memorial Art Gallery to take in some of its exhibits during a field trip yesterday. The theme of the concert was orchestra dances, so all the RPO's selections were pieces of dance music throughout history and from all around the world. Attica students made up a small portion of the nearly 2,000 students who traveled from the greater Rochester area to see this special educational performance. Nothing brings people together like music! At the Memorial Art Gallery, students had the amazing opportunity to see how art has influenced society and culture throughout history and all around the world. Students got to see hieroglyphics from ancient Egypt, beautifully crafted pieces of armor from the Medieval Era and abstract art by living artists. Many thanks to the Eastman Theater, RPO and MAG for hosting us - our students had a blast! (Photos courtesy of Austin Matson, Sara Lewinski and Jill Farrell)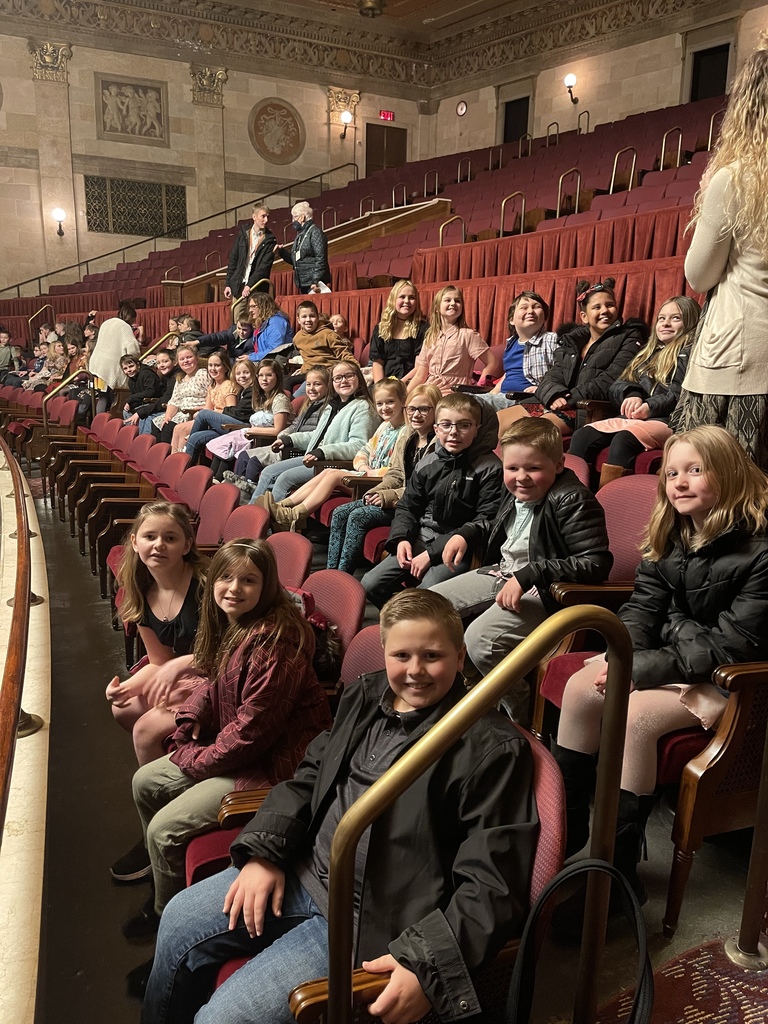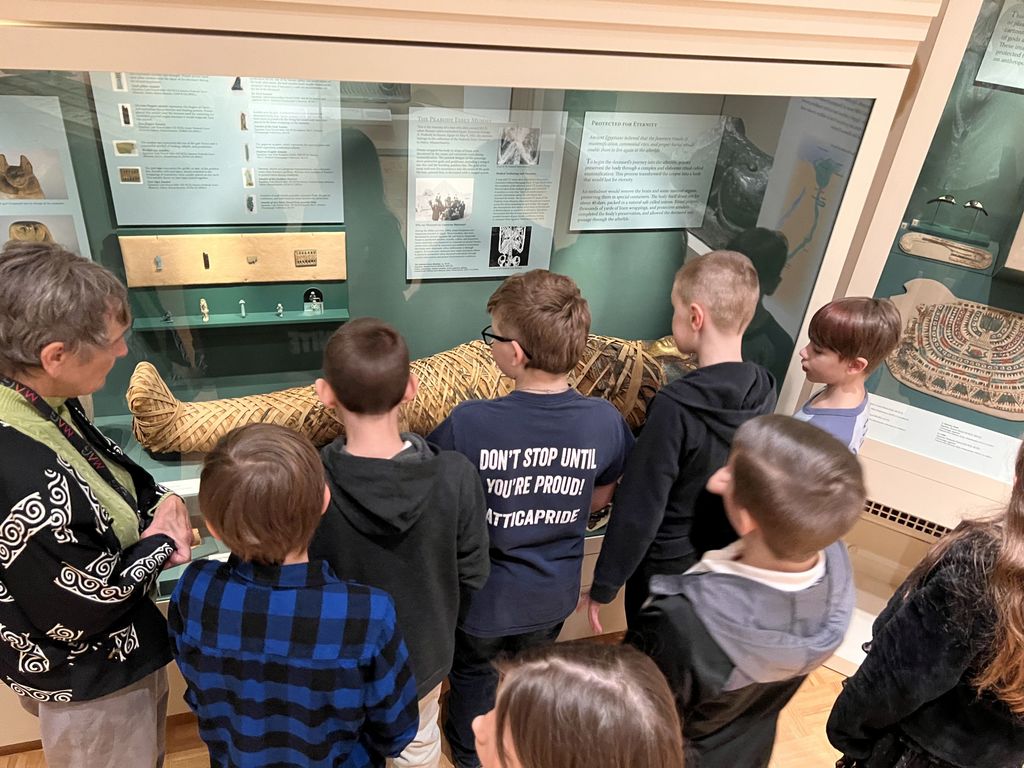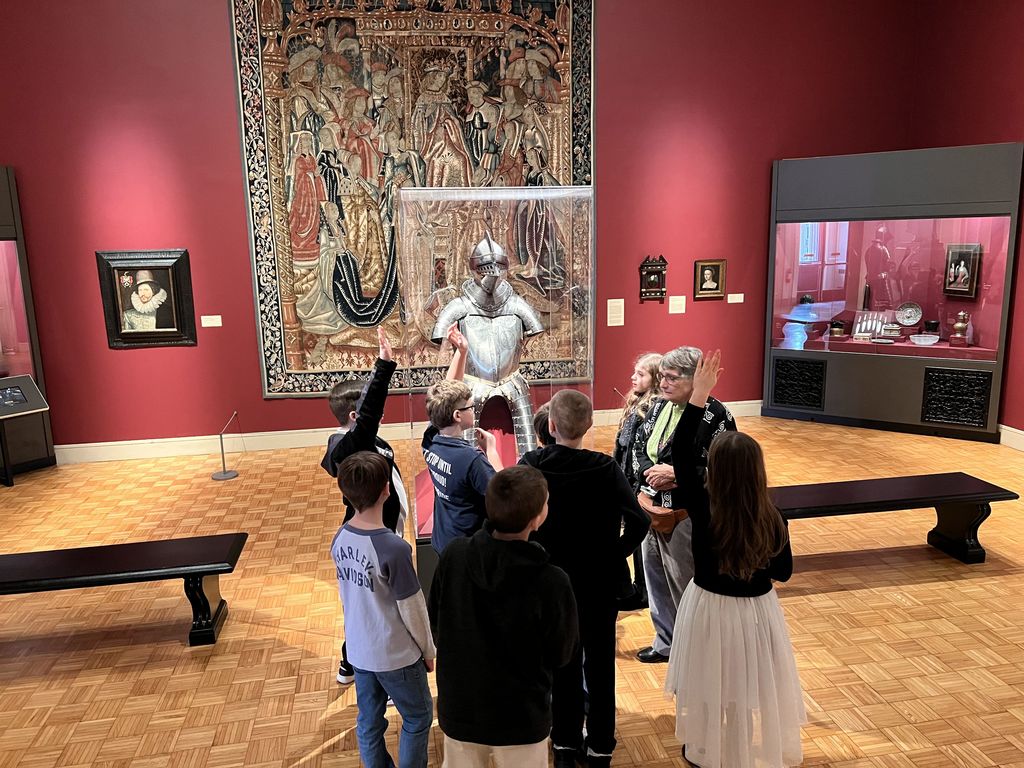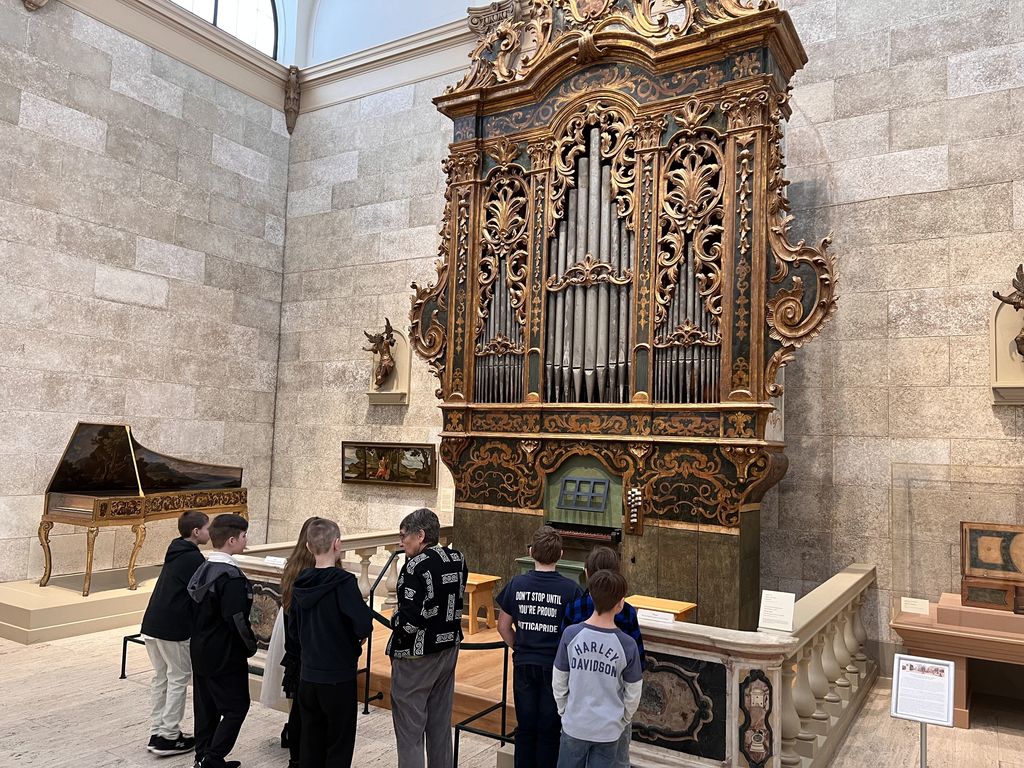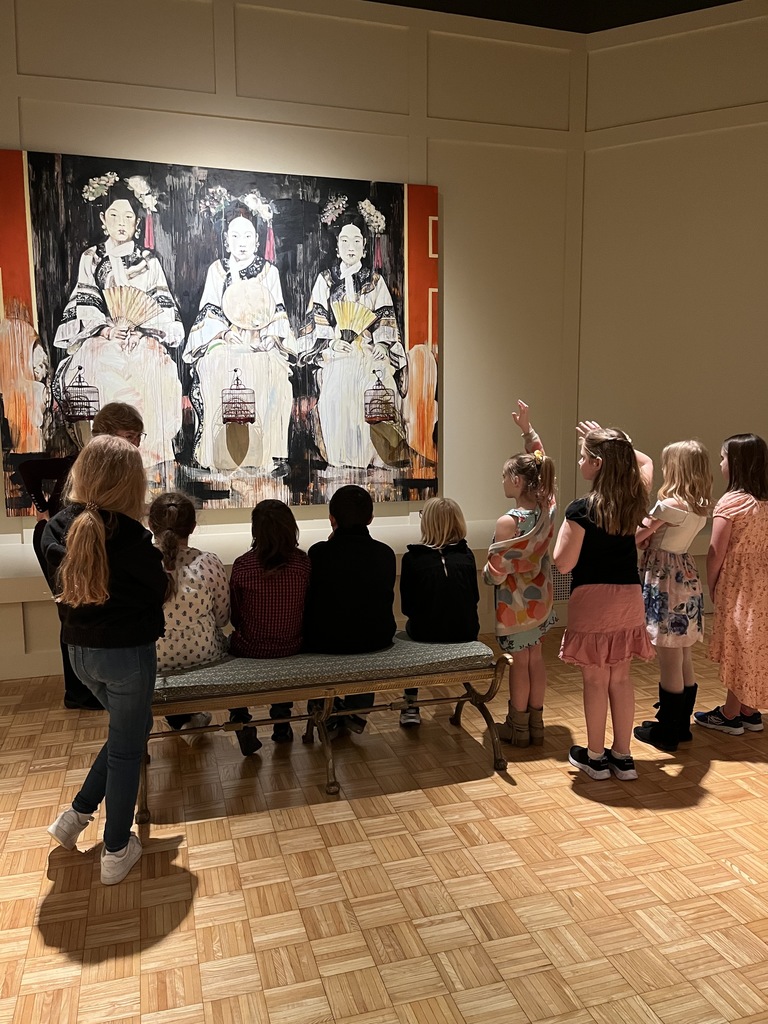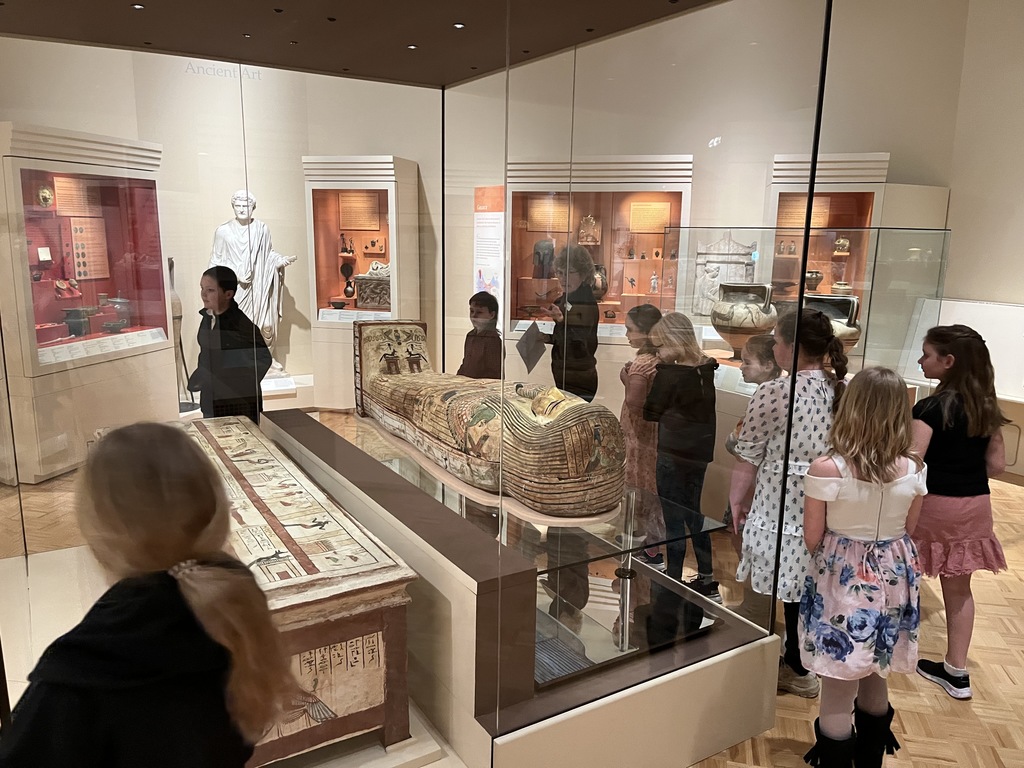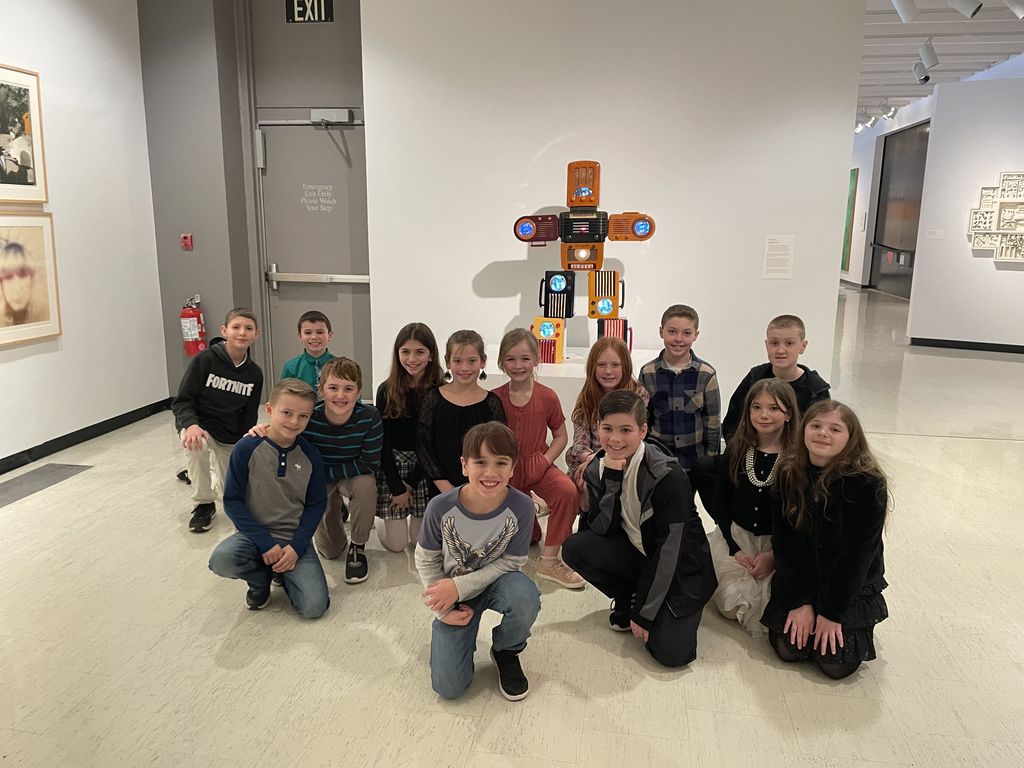 How fun is this?! During a recent reading lesson, Mrs. Kristin Janes' kindergarteners performed "surgery" on some ailing words. Students fixed their "patients" with missing vowels and beginning and ending sounds and tapped out syllables on their stethoscopes. (Photos courtesy of Kristin Janes)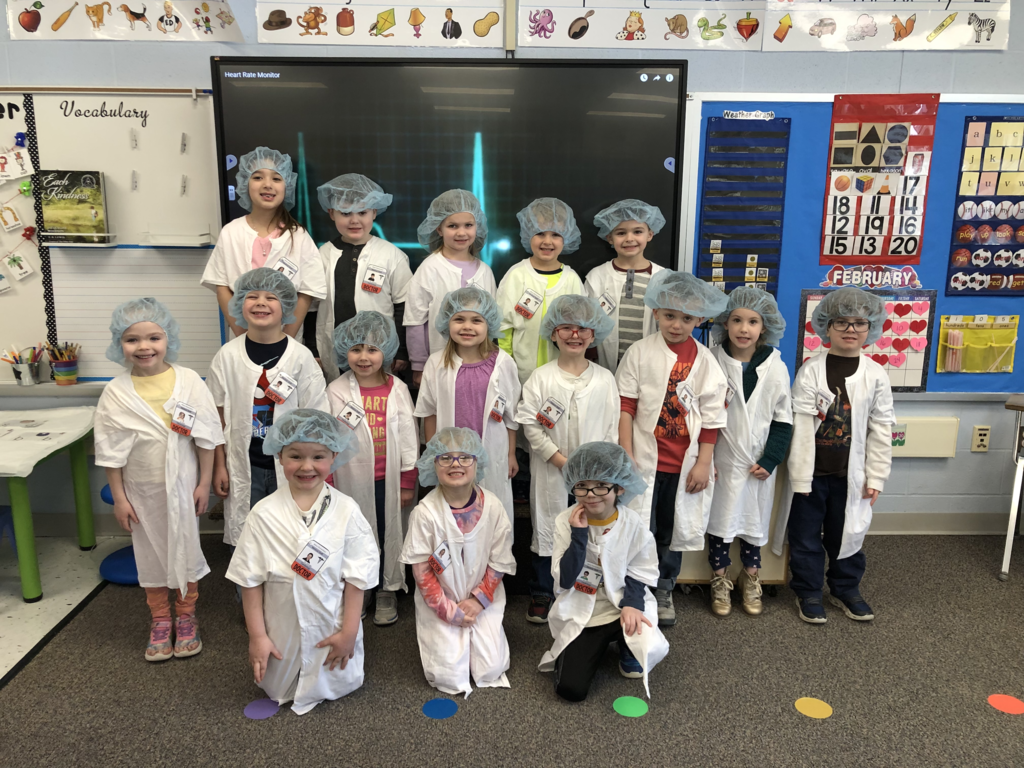 Shout out to Nathan Sponagule, who was named the Western New York Tech Academy's student of the month! The WNY Tech Academy is a program of Genesee Valley BOCES that allows students to earn an associate's degree in applied sciences through Genesee Community College while attending high school. A junior at Attica High School, Nathan plans to pursue a career as a solar panel technician and looks forward to studying at GCC next year!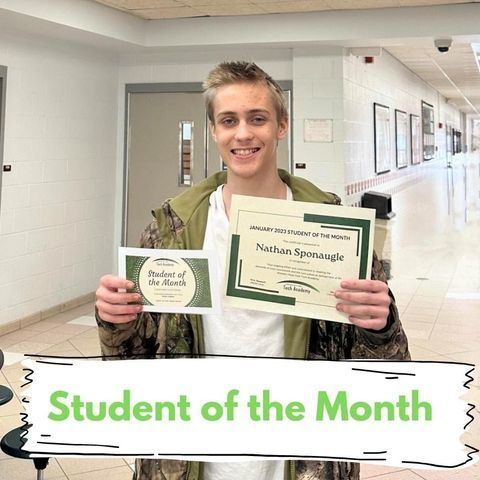 Last week was Reading Week at Attica Elementary School and to mark the occasion, students in Miss Lauren Kocher's third grade class headed down to Mrs. Dylah Fagan's classroom for a bit of 'Read with a Buddy' time! Thanks to Mrs. Fagan for sharing these photos - we love to see students practicing their literacy skills together!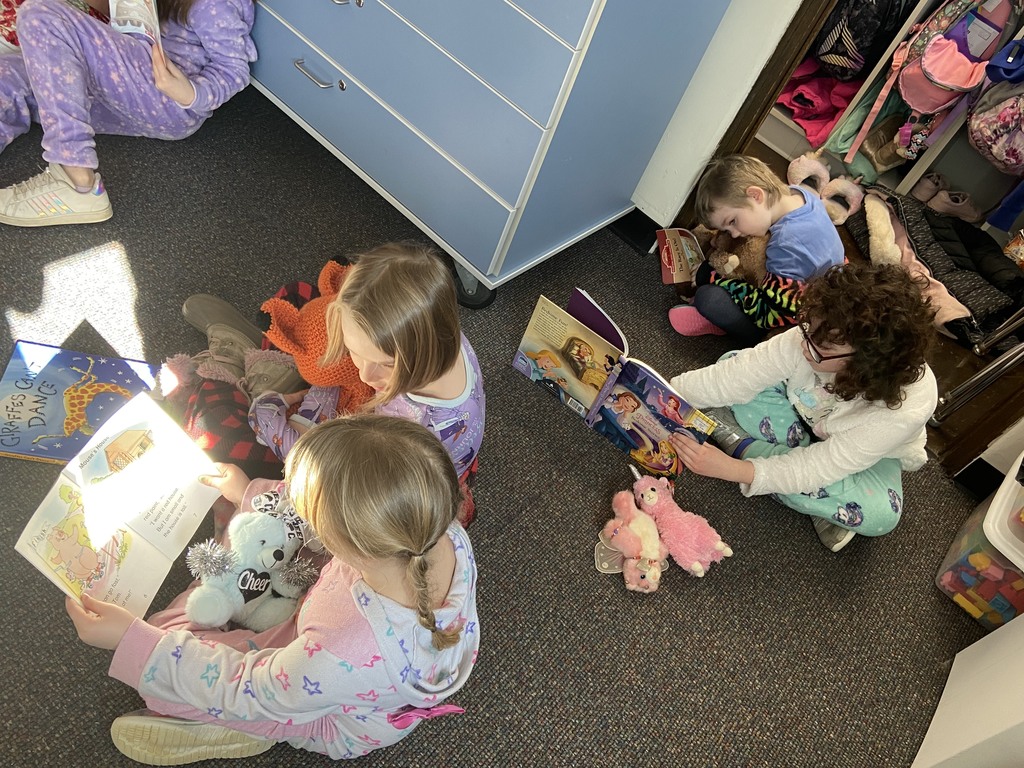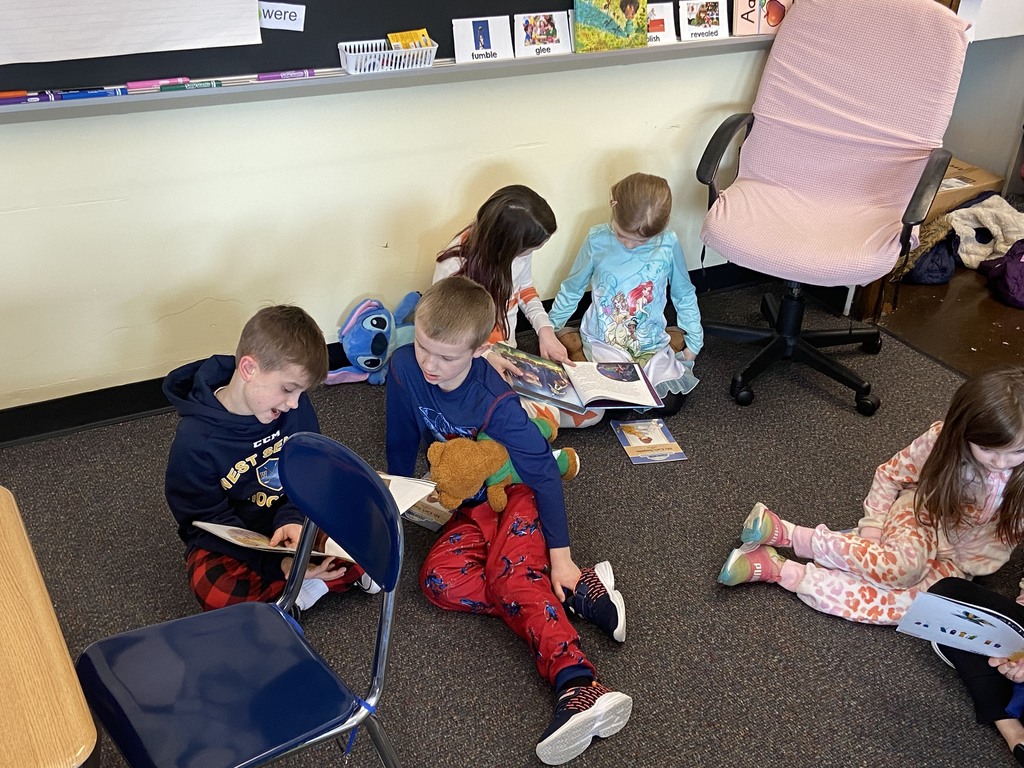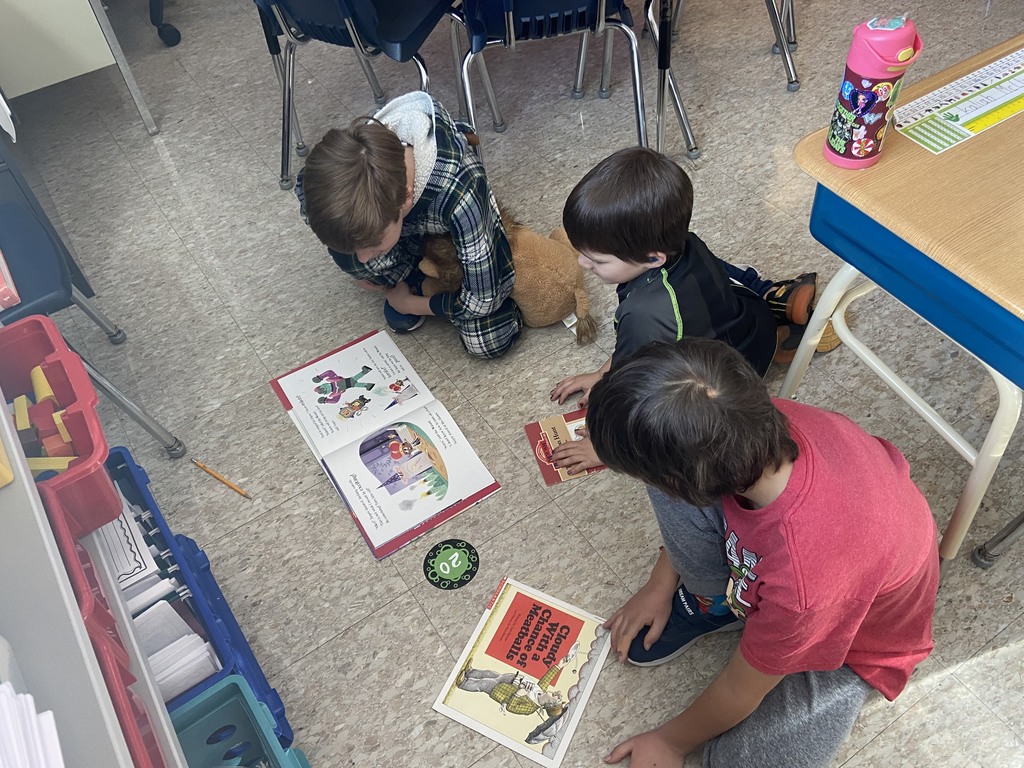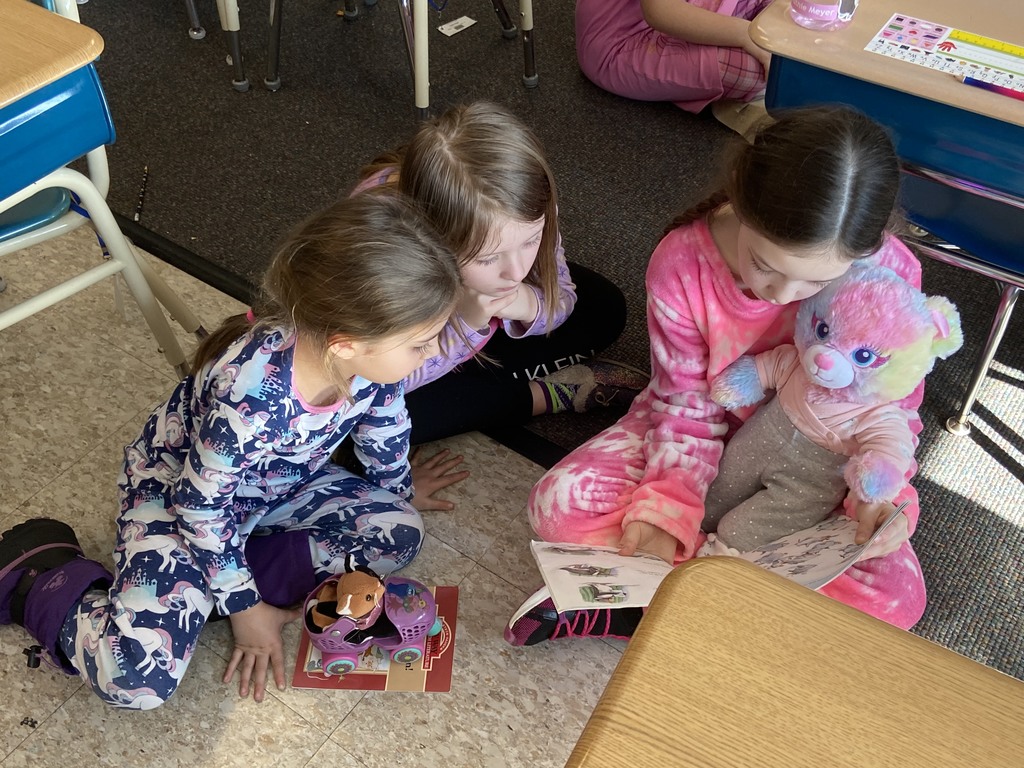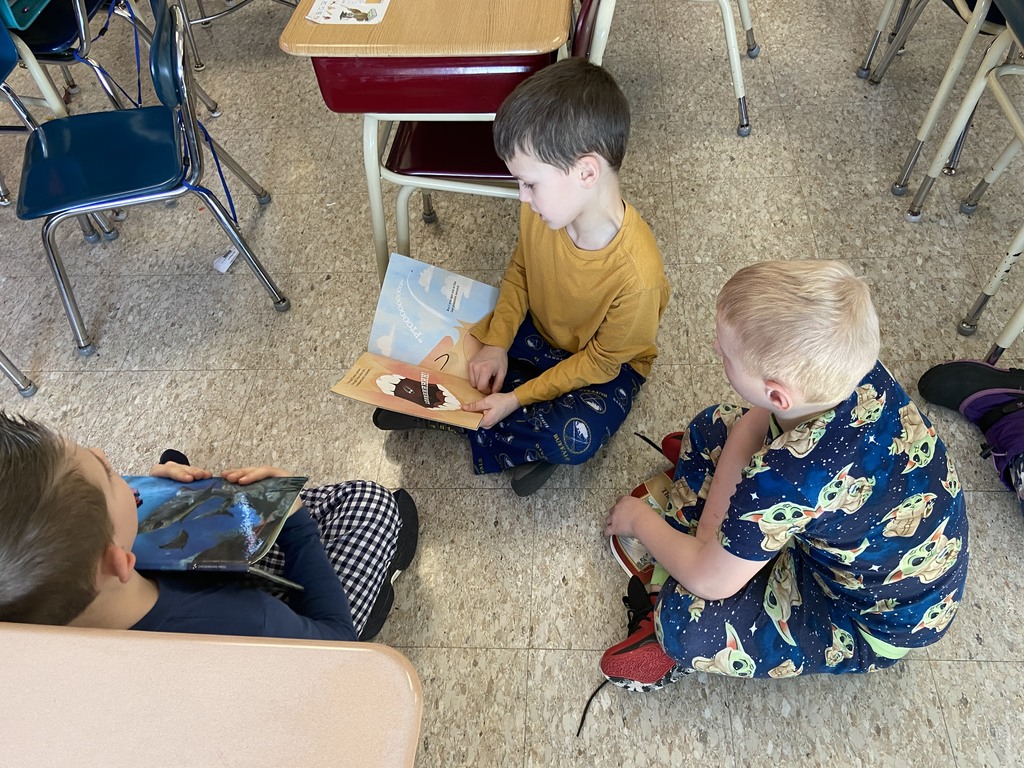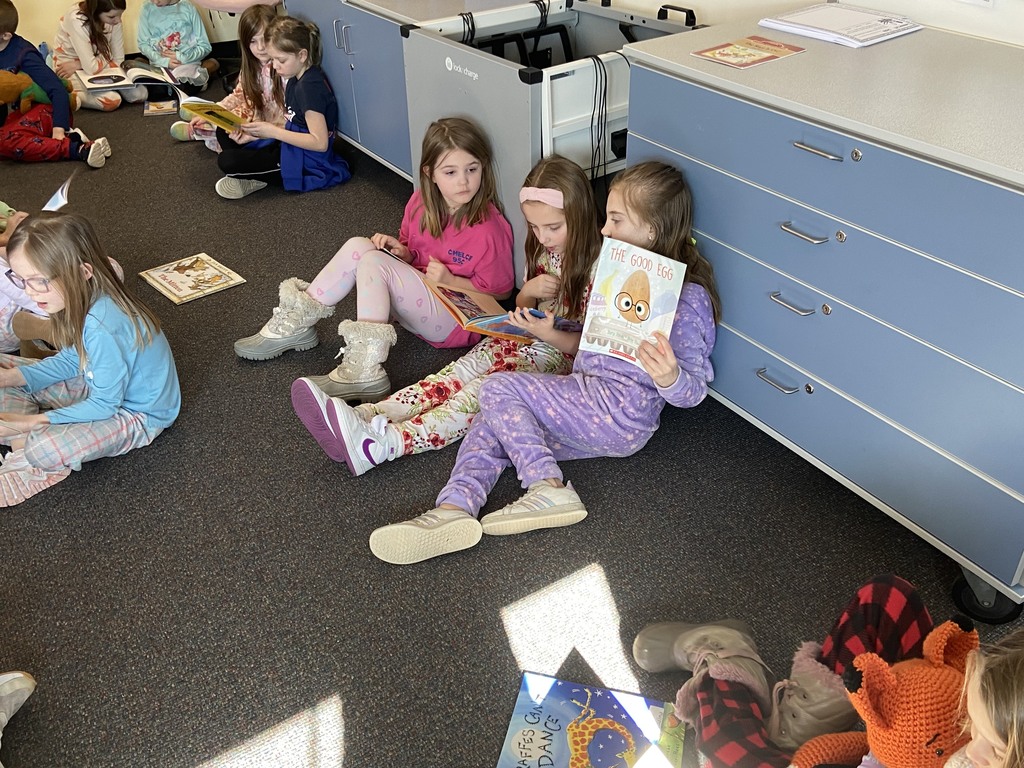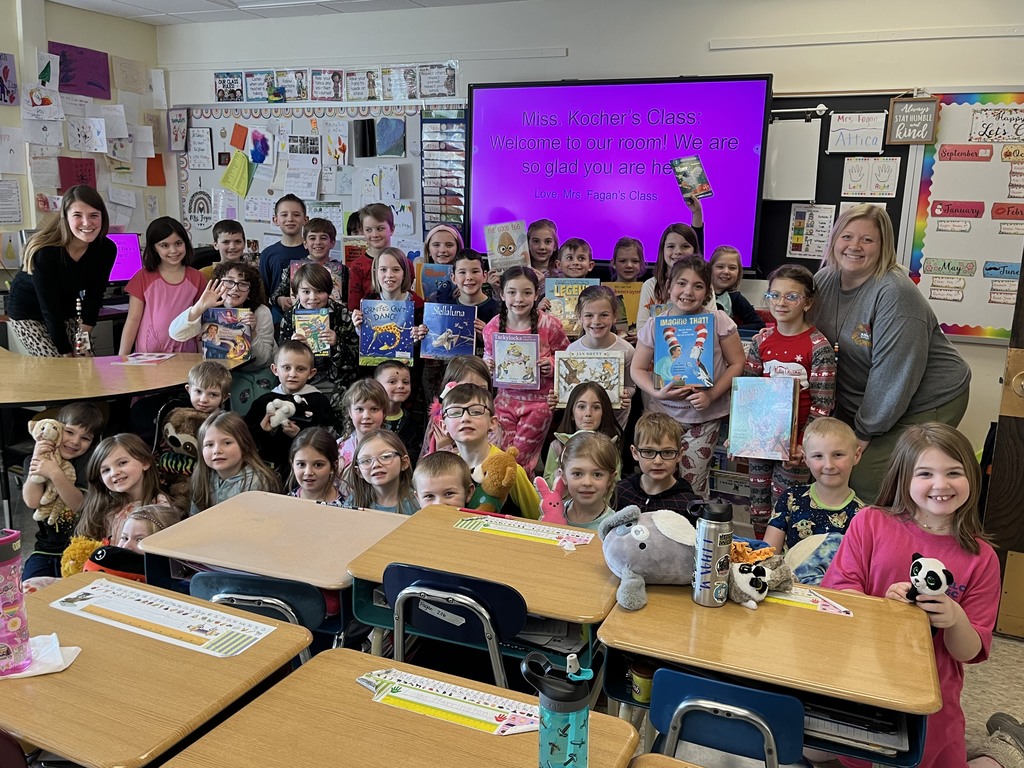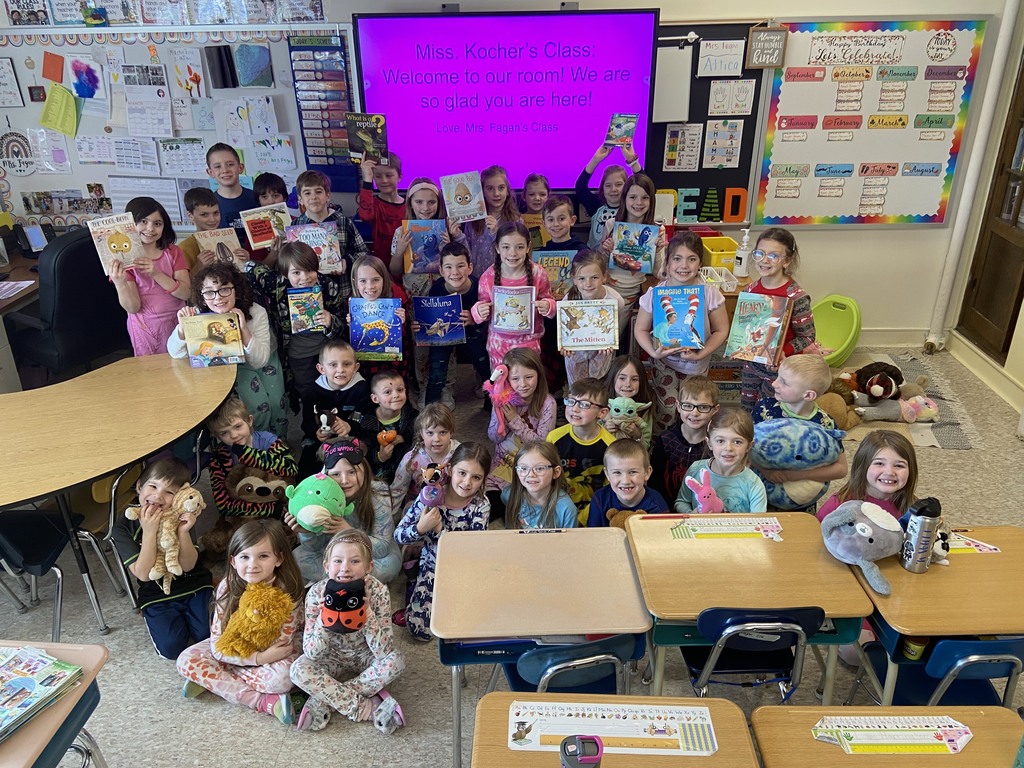 FARM TO SCHOOL: Our most recent taste-testing event was made possible by New York Chips, a family-owned business based in Gainesville that started out in 1943 as an 80-acre dairy farm and is now a major supplier of potatoes and producers of potato chips in North America. New York Chips donated several of their chip varieties and our elementary, middle and high school students enjoyed trying them all - including the company's signature Spiedie Chip, which captures the classic chicken barbecue flavor found in Spiedie sauce. A huge thank you to New York Chips for your generous donation! (Photos courtesy of Alicia Spoth)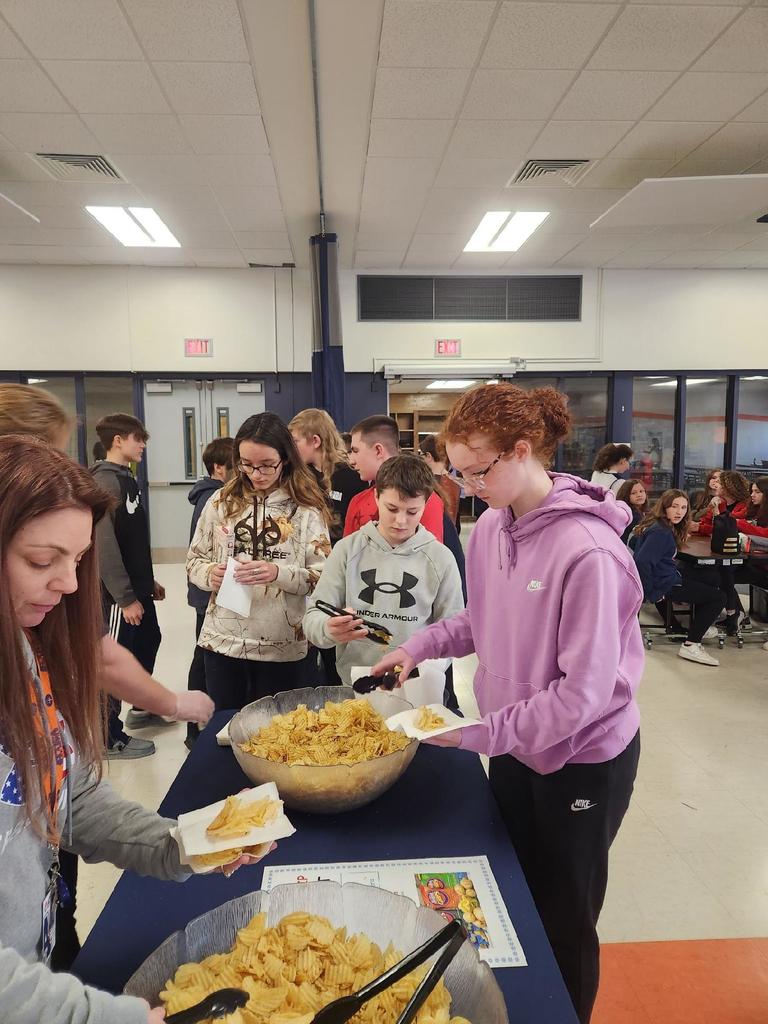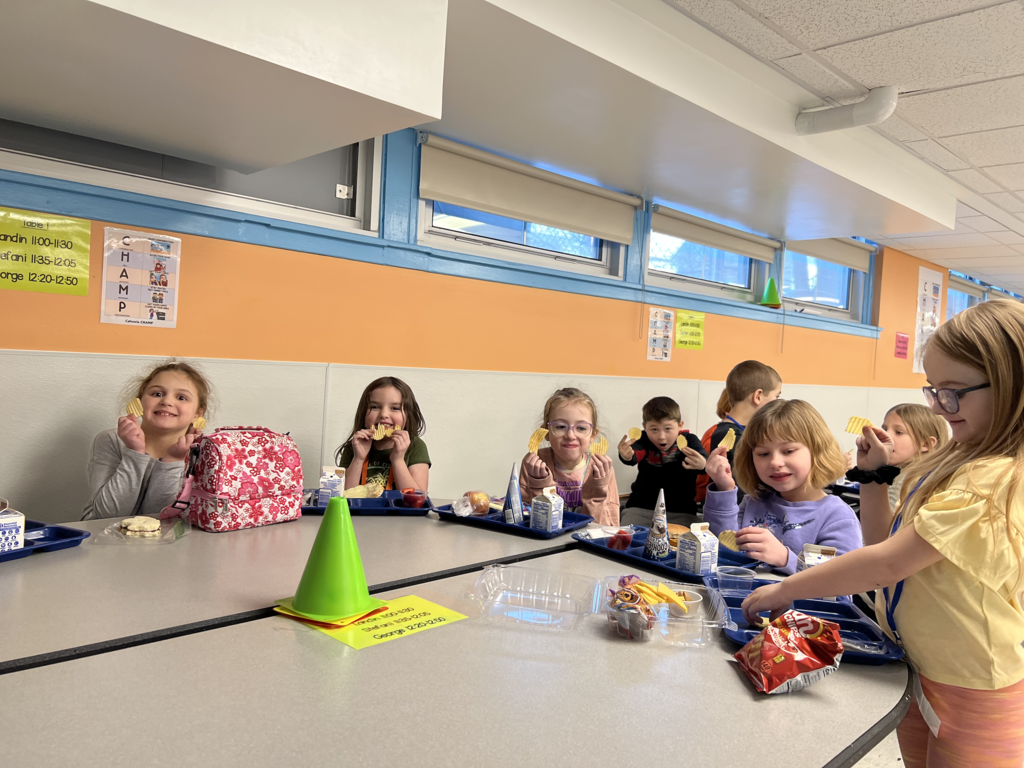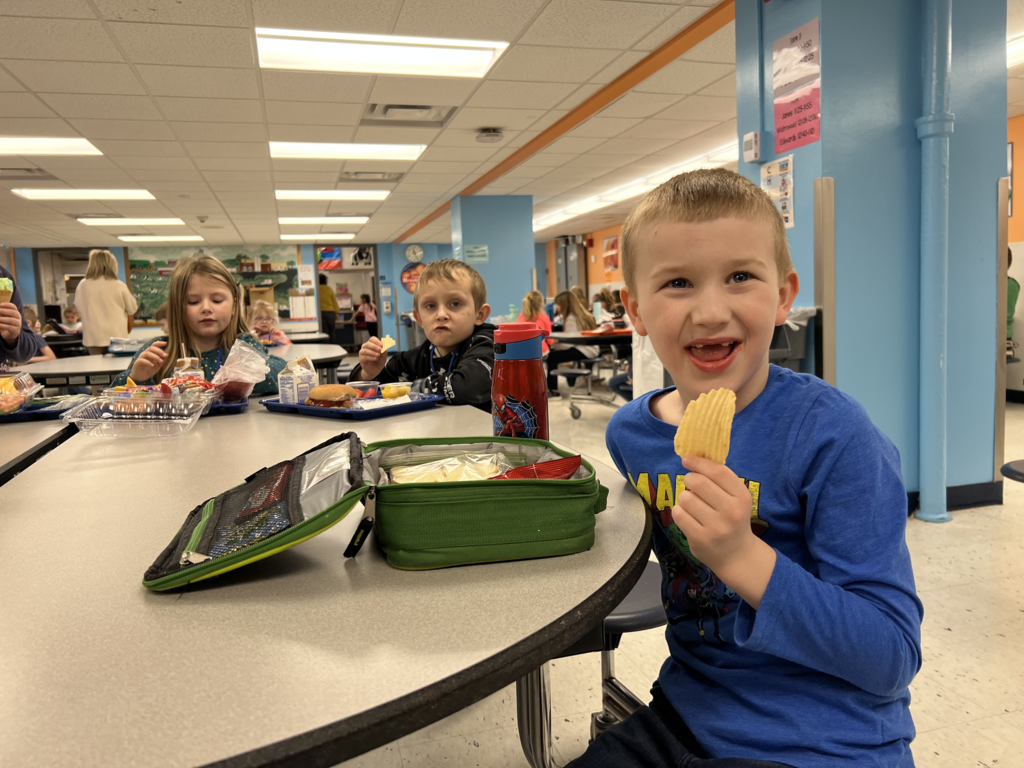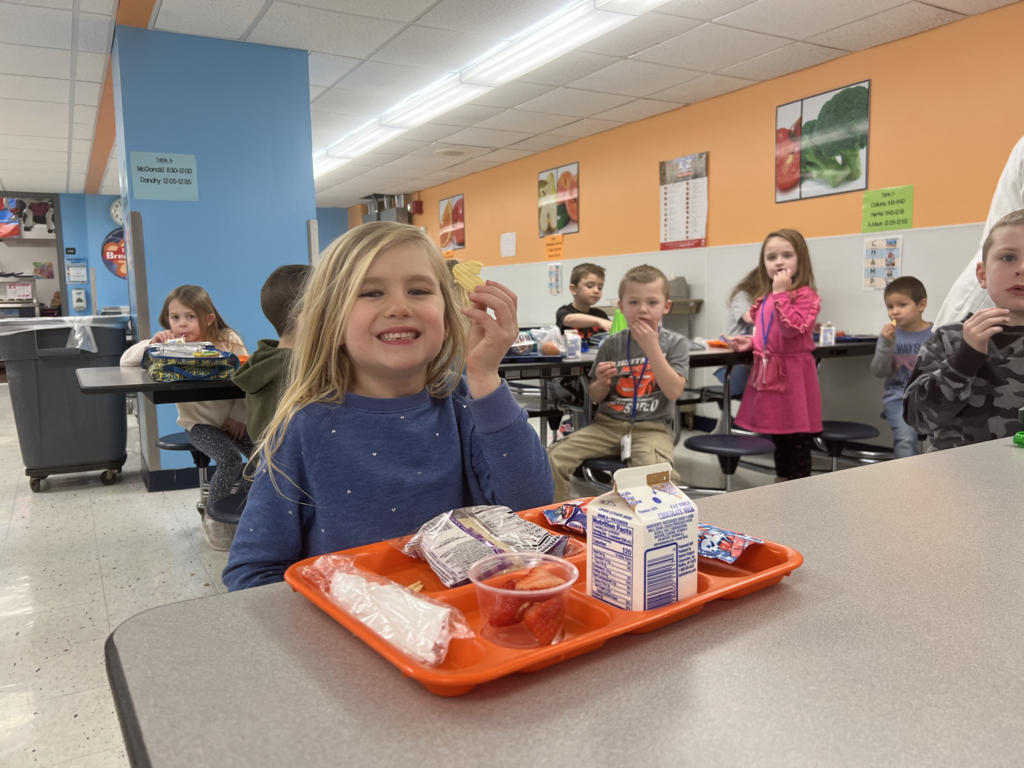 Sophomore Jacob Behrend and freshman Julie Pawlak are our physical education students of the month for February! To be named a physical education student of the month, students must: • Exhibit positive behavior during physical education class • Show a desire to learn new motor skills and skill development • Be willing to demonstrate a particular skills and help other students • Consistently exhibit character traits that are covered by our district's character education program • Display their best effort all of the time • Demonstrate sportsmanship and discourage any form of bullying Jacob and Julie were presented with certificates (and Dunkin' Donuts gift cards) in recognition of their selection. Congratulations, you two!

On behalf of the national initiative to help shed light on spectator behavior towards referees, Section V would like everyone to watch the video they created. It is time for spectators to take a backseat and let the officials officiate.
https://youtu.be/02HEpCG1r4k
Attention district families, According to New York State law, local public school districts are obligated to provide transportation for their resident children to non-public schools within the conditions specified by law. If you desire public school transportation for the 2023-2024 school year, a written request must be provided to us no later than April 1, 2023. The distance between home and school may not exceed 19.5 miles. Please address your request to: Attica Central Schools District Office Transportation Request 3338 East Main Street, Attica, NY 14011.
Simon Lamparelli ran a 6.6 in the 55-meter dash today at the New York State Indoor Track and Field Championships on Staten Island, taking 16th place overall and missing the finals cut by just 7 hundredths of a second! Simon also ran the 200-meter leg of Section V's Intersectional Medley Relay, which took second place with a time of 8:54.90! Way to go, Simon - we're all proud of you!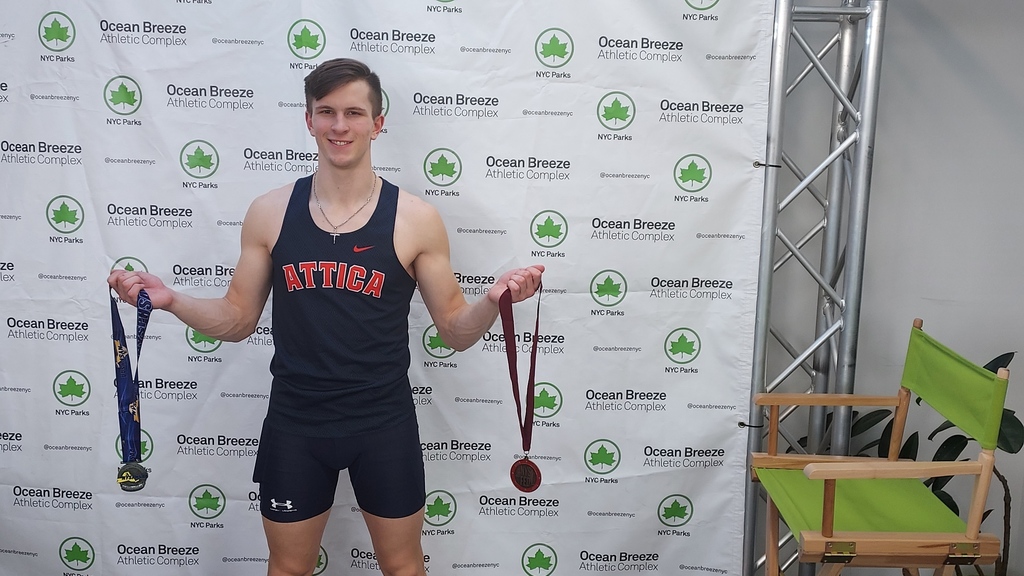 Joe Parkhurst swims his way to a 5th place finish in the finals of the 100-yard breaststroke at the New York State Swimming and Diving Championships at Ithaca College with a time of 57.15. An incredible weekend of swims from an incredible student athlete. And the best part? We get to watch him do it again next year! Congratulations, Joe - you've made Attica proud!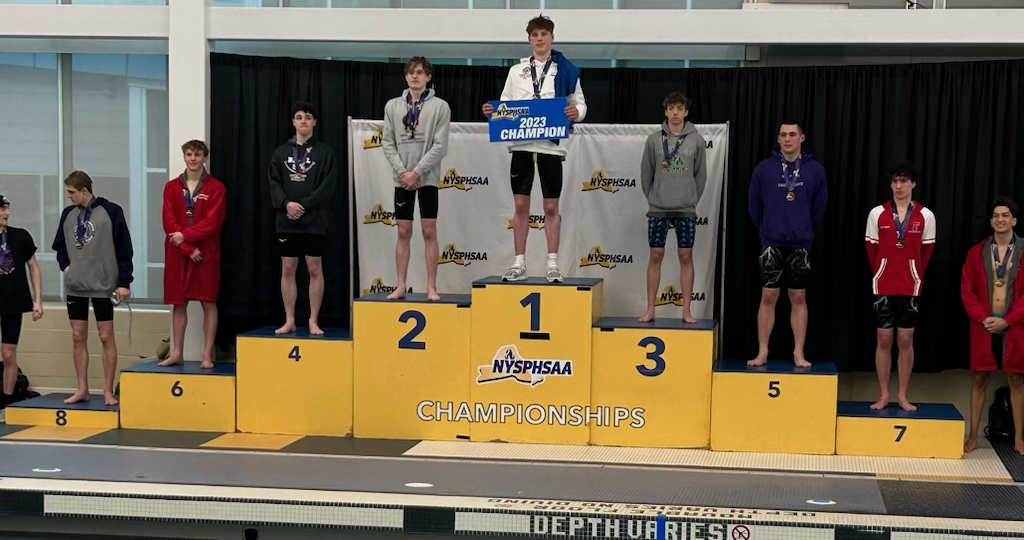 Joe Parkhurst put up a 21.17-second performance in the 50-yard freestyle earlier this morning in the finals of the New York State Swimming and Diving Championships at Ithaca College, putting him in fifth place. Now, on to the breaststroke! (Photo courtesy of Nici Parkhurst)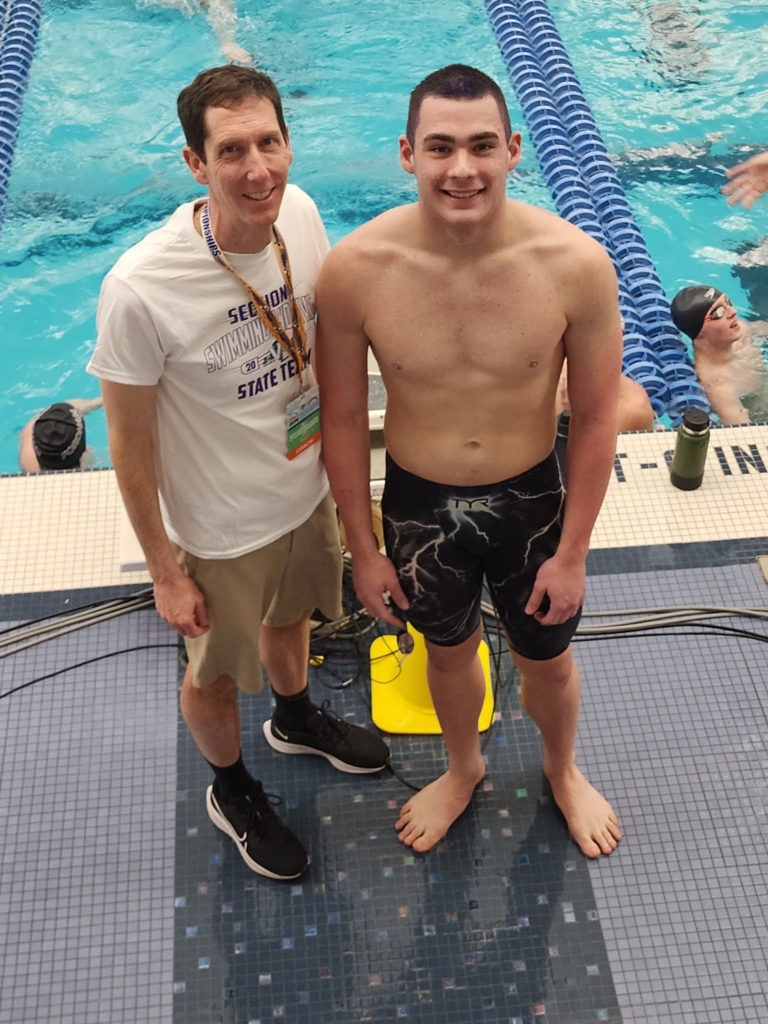 Aaaaaaaaand he's done it again. Another swim, another record for Joe Parkhurst - this time in the 100-yard breaststroke. Joe's 56.95-second swim in the 100-breast in the preliminary round of the State Swimming and Diving Championships this afternoon at Ithaca College breaks his own school record and qualifies him for finals tomorrow. Just incredible - keep it up, Joe! (Photo courtesy of Nici Parkhurst)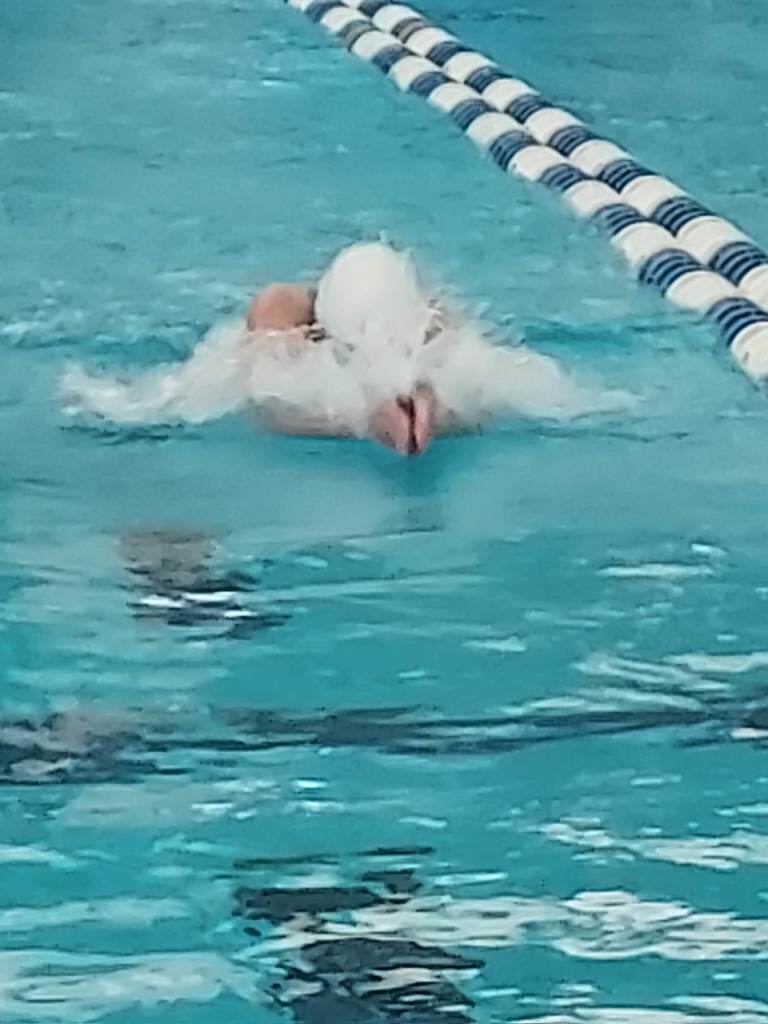 This kid can FLY. Joe Parkhurst had a strong showing this morning in the preliminary round of the 50-yard freestyle at the New York State Swimming and Diving Championships at Ithaca College, breaking his own school record with a time of 21.14. This qualifies Joe for the finals tomorrow morning. Joe is also competing in the 100-yard breaststroke later today. Keep an eye out for updates from that race. Joe's pictured below during warm ups at Ithaca. And yes, his hair is purple. We'd have preferred blue and orange but as long as he keeps breaking records, we'll allow it. (Photo courtesy of Nici Parkhurst)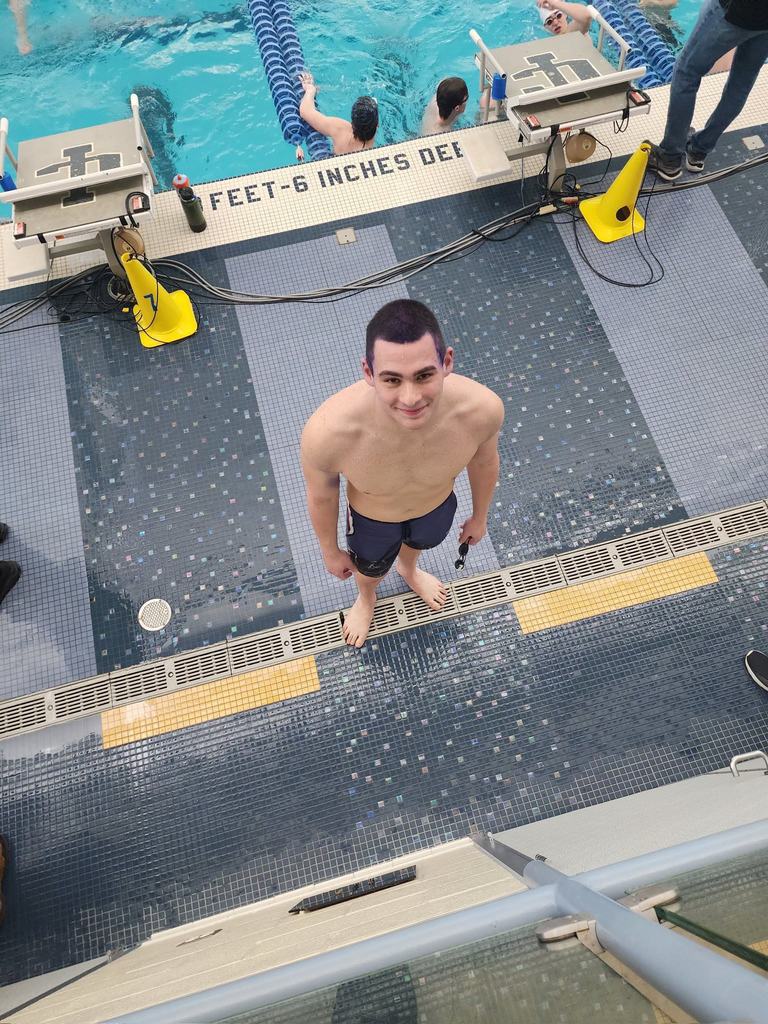 We're excited to announce we've scheduled several total body workout classes in the elementary school multi-purpose room over the next few months. These classes are FREE and open to ALL staff and community members. Please see the attached form to sign up for available sessions. These classes are made possible by the School Climate Grant awarded to Attica Central Schools by the U.S. Department of Education in 2019. We look forward to seeing you there!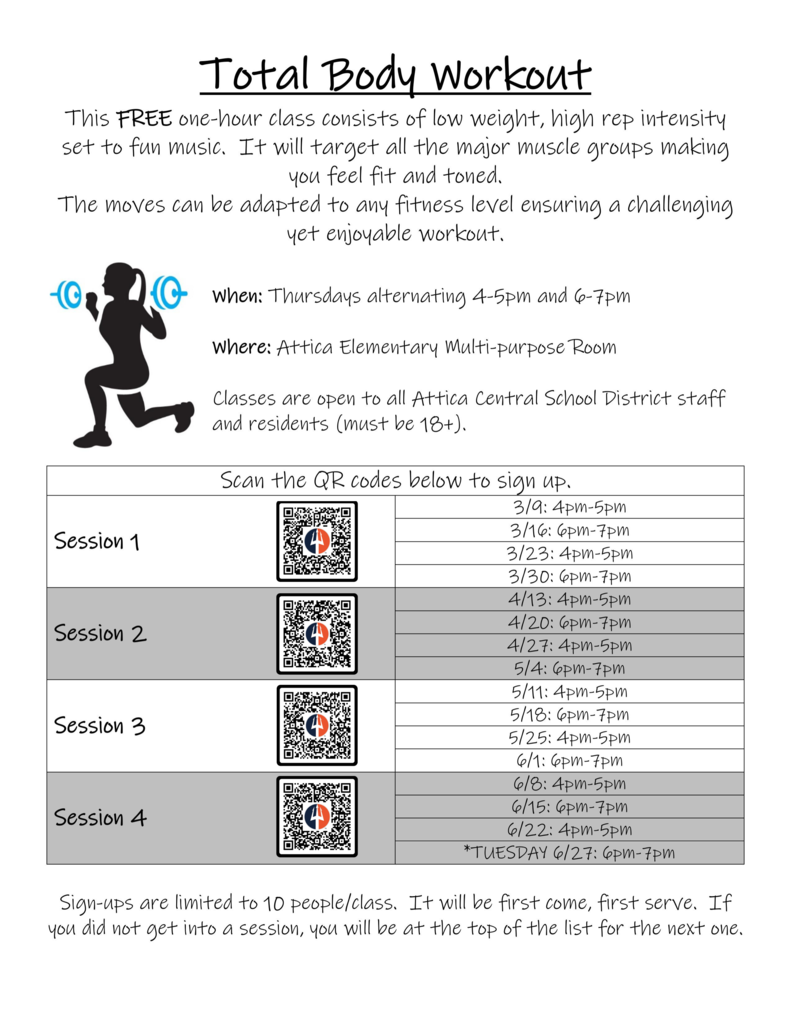 Our High School Drama Club has been rehearsing for weeks and are almost ready to share their 2023 production, "The Play That Goes Wrong," with all of you! Three performances are scheduled for Friday, March 3 and Saturday, March 4 at 7 p.m. and Sunday, March 5 at 2 p.m. at our Middle School Auditorium, 3338 E. Main Street Rd., Attica. Tickets can be purchased at the door and cost $5 for students and $10 for adults. We hope to see you this weekend!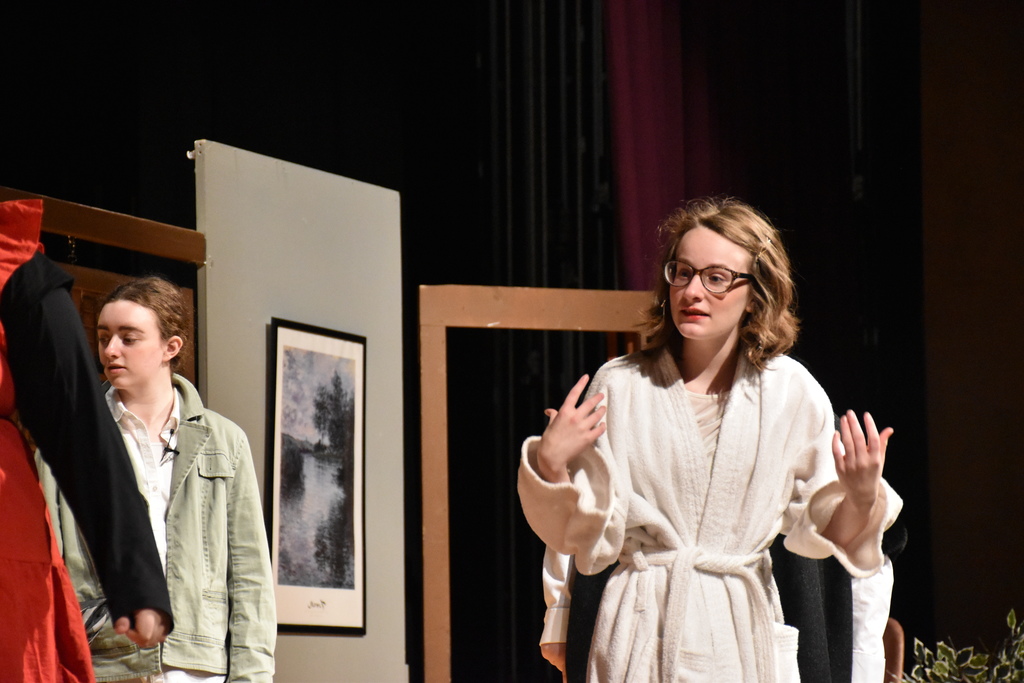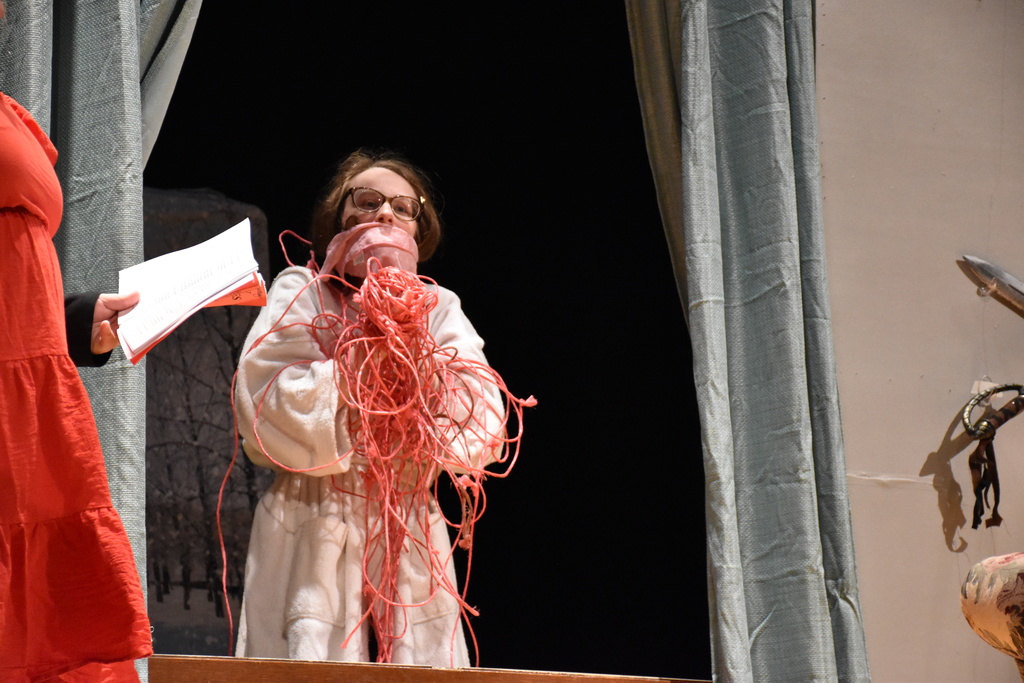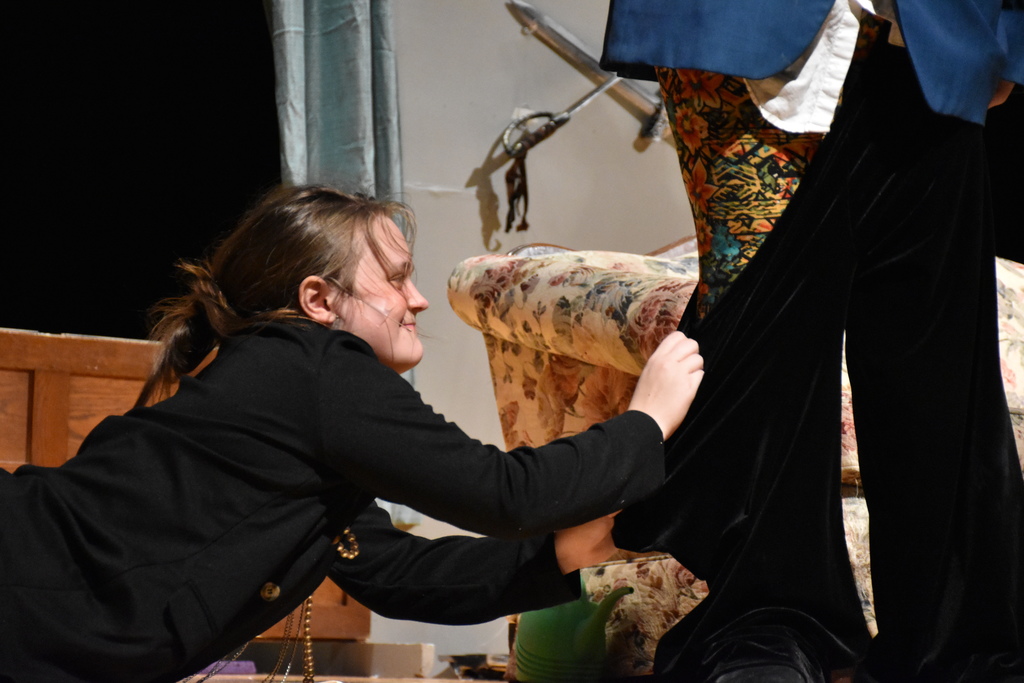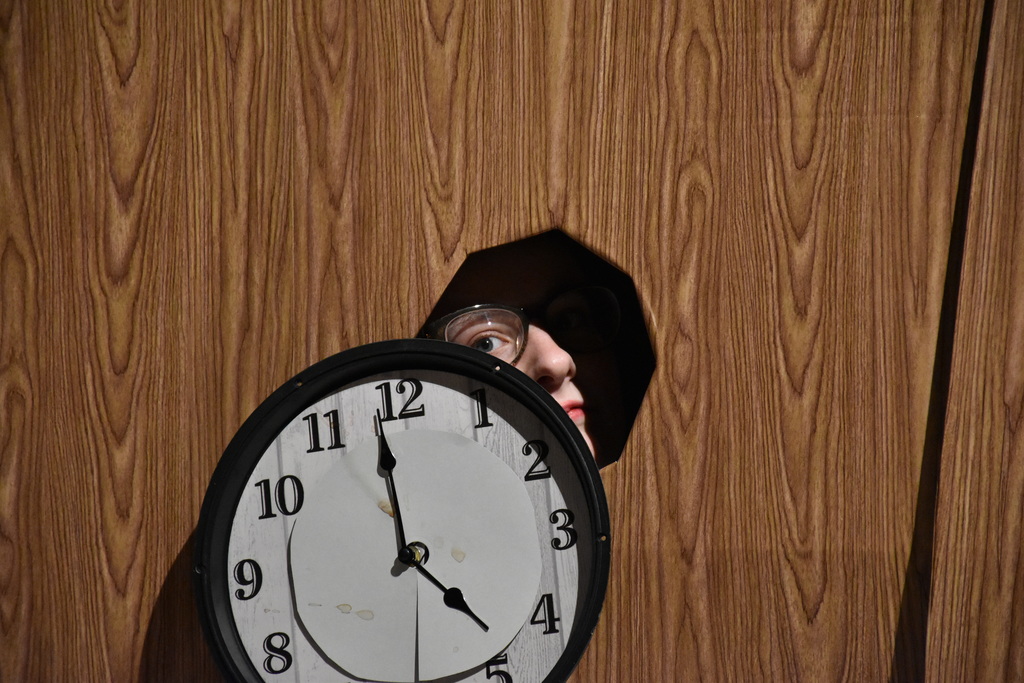 Bravo to all the Blue Devils who made a donation at today's blood drive in the auxiliary gym. The final tally from the drive was 21 units of blood from 21 donors and as all ConnectLife blood stays local, our students and staff are helping save lives right here in Western New York. Many thanks to ConnectLife for coming out to Attica for today's drive!